INDIANAPOLIS — The week is off to a mild start and that trend will last through Thursday. The average high for mid-August is in the mid 80s. High temperatures will be several degrees cooler than that with low humidity, too.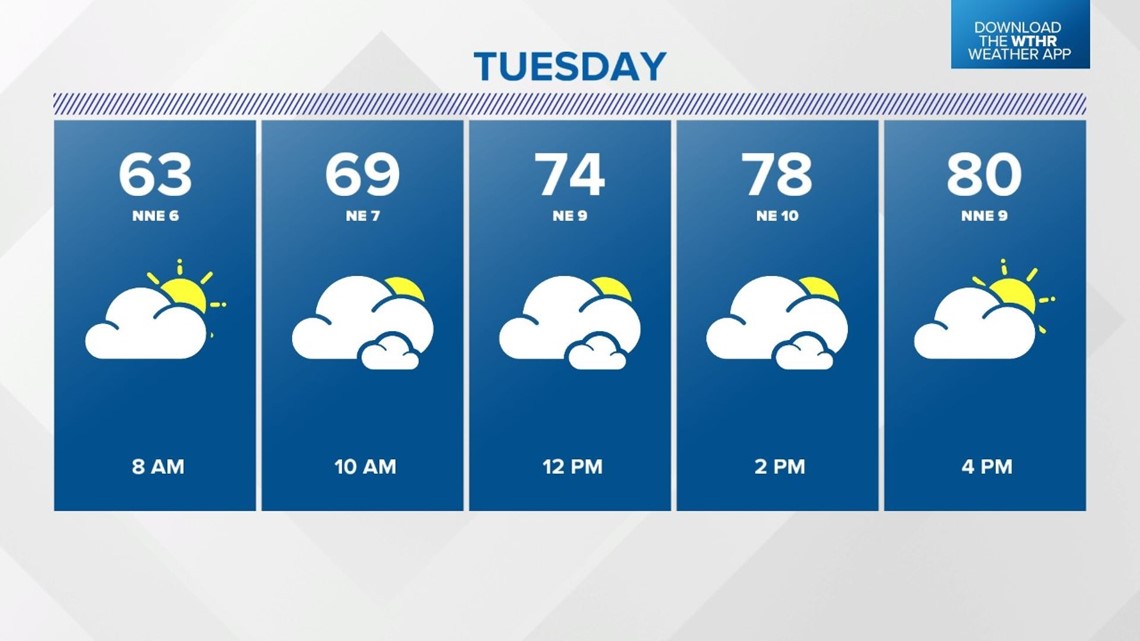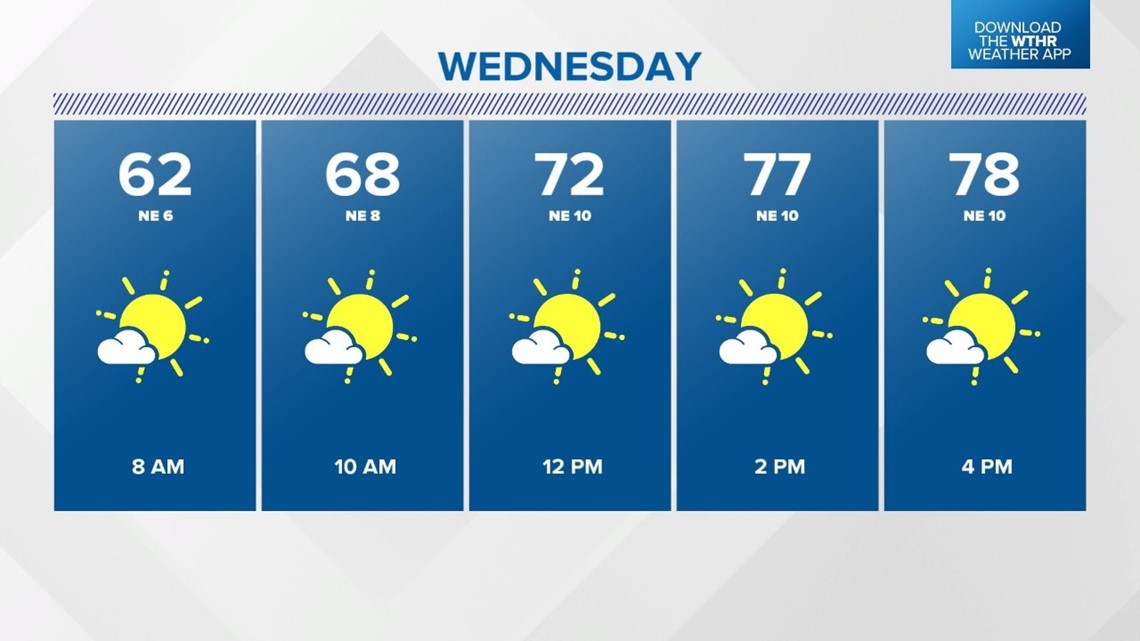 Expect mainly sunny skies Tuesday through Friday. Friday will be a bit warmer and in the middle 80s.
A few showers and storms are possible this weekend with highs in the 80s on Saturday and near 80 on Sunday.