INDIANAPOLIS — The forecast for a wet Wednesday verified today and put a damper on Indy 500 practice at IMS. Though it does appear the widespread rain will end west-to-east between now and 5 p.m., it's uncertain if that will be enough time to dry the track for laps today.

A quieter setup happens overnight into Thursday morning for central Indiana. If Thursday is your day at IMS, you can expect a mainly sunny sky with much warmer temperatures in the 80s. Temperatures and the Muggy Meter will be noticeably higher tomorrow and mark the beginning of transition to summer-like heat heading into the weekend.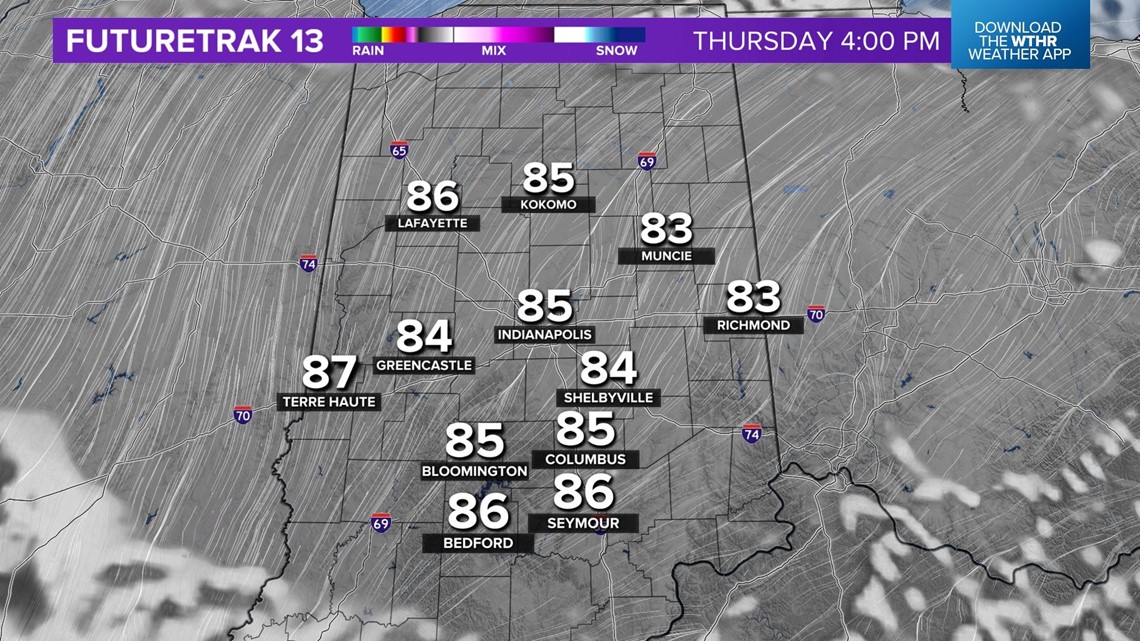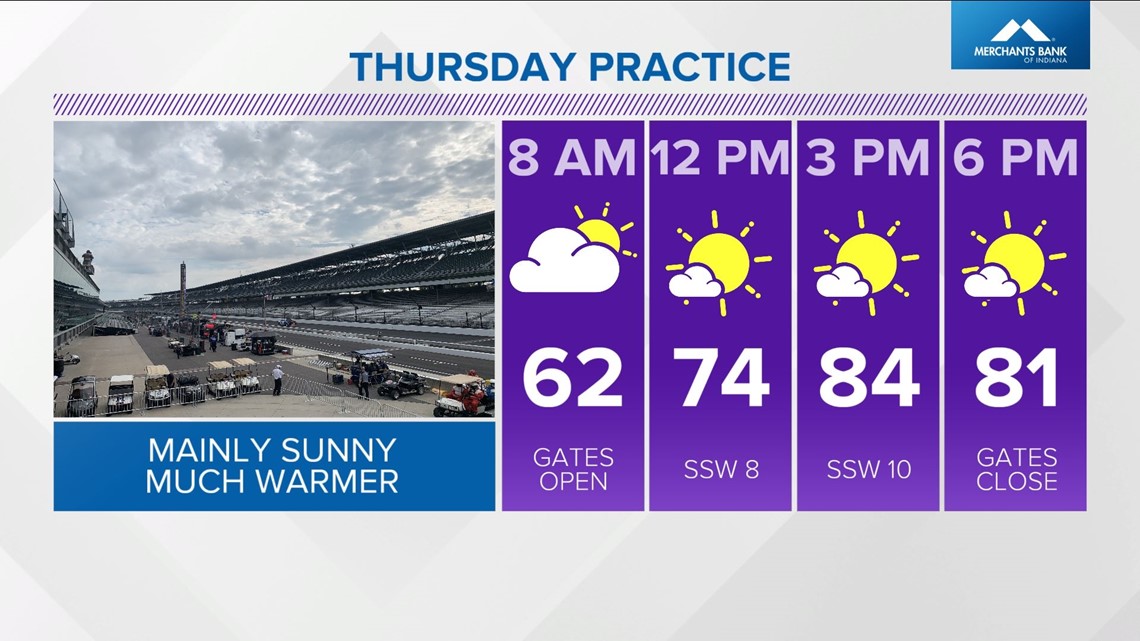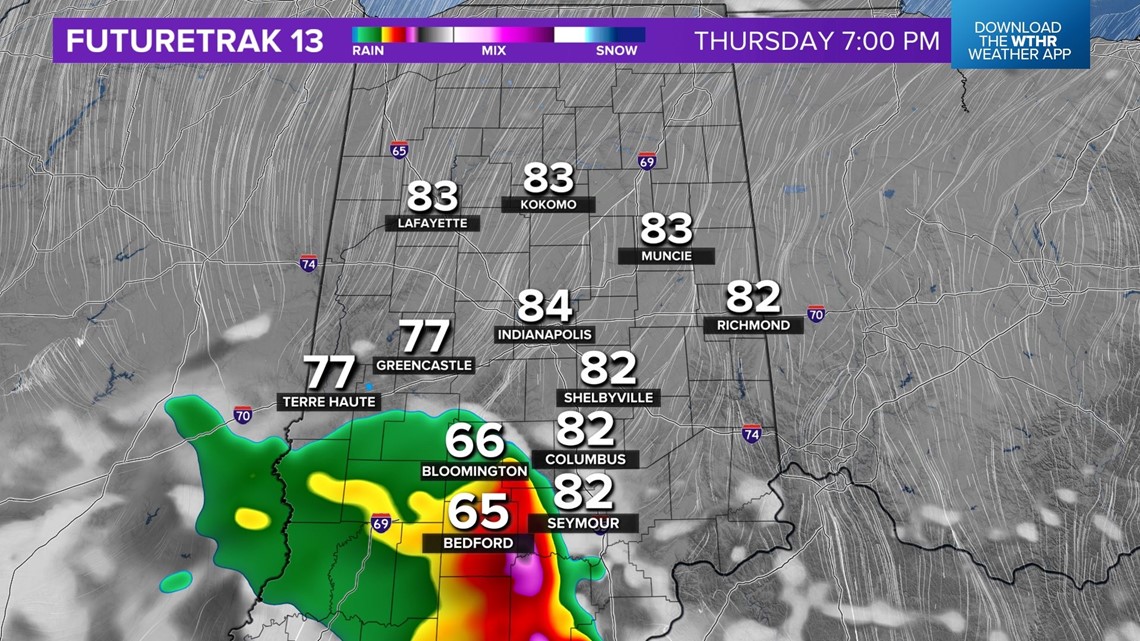 An approaching warm front could trigger some late-day storms over southern Indiana Thursday evening. Otherwise, expect plenty of dry time both Thursday and Friday.
Friday remains the hottest day in our forecast with highs approaching 90 degrees and heat indices in the 90s as the Muggy Meter becomes uncomfortable due to dewpoints in the 65+ degree range. The increasing low-level moisture, combined with increasing instability, will make the atmosphere late Friday potentially volatile.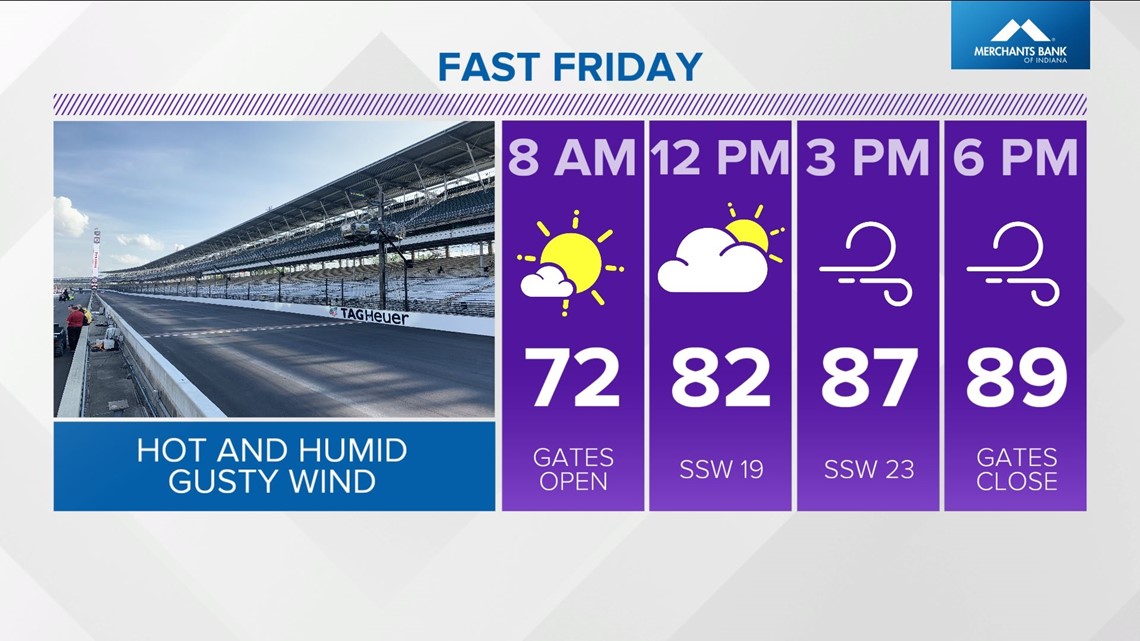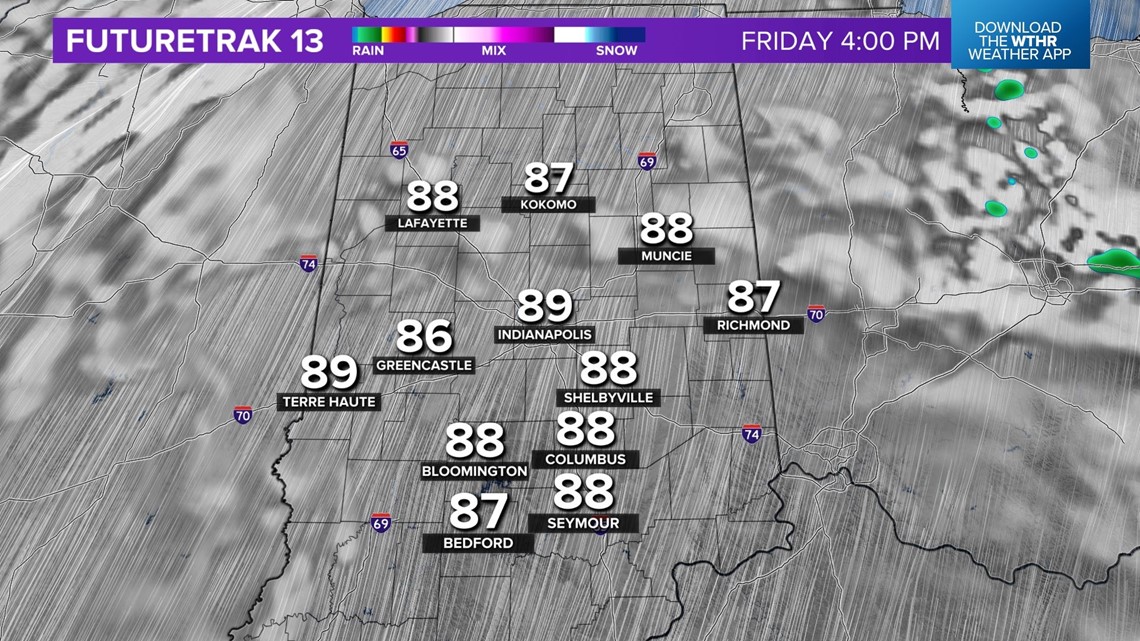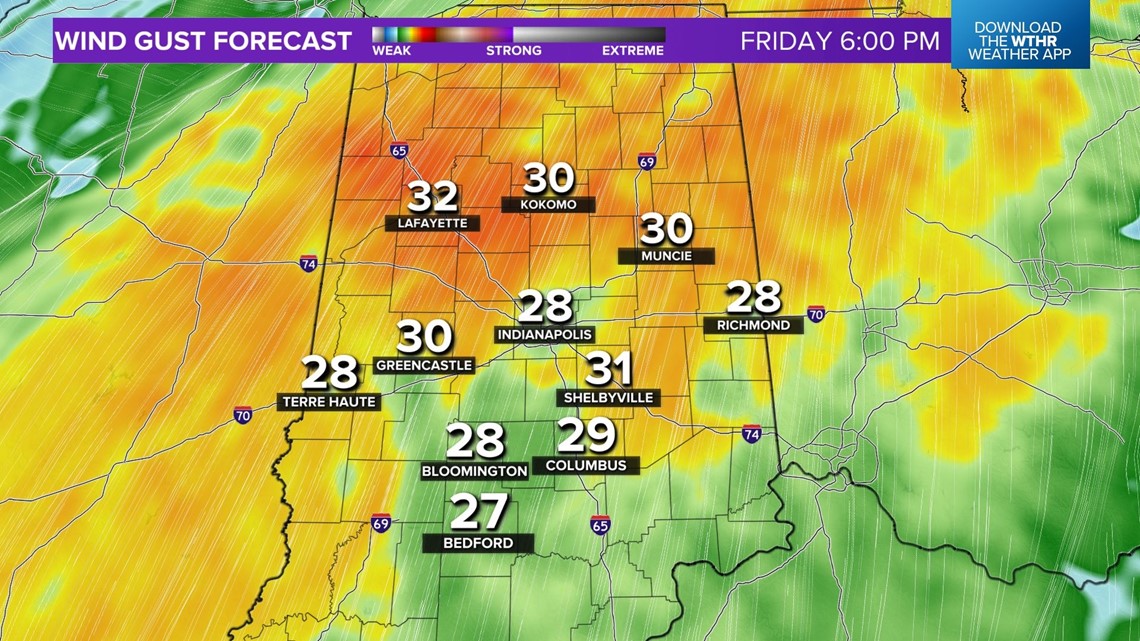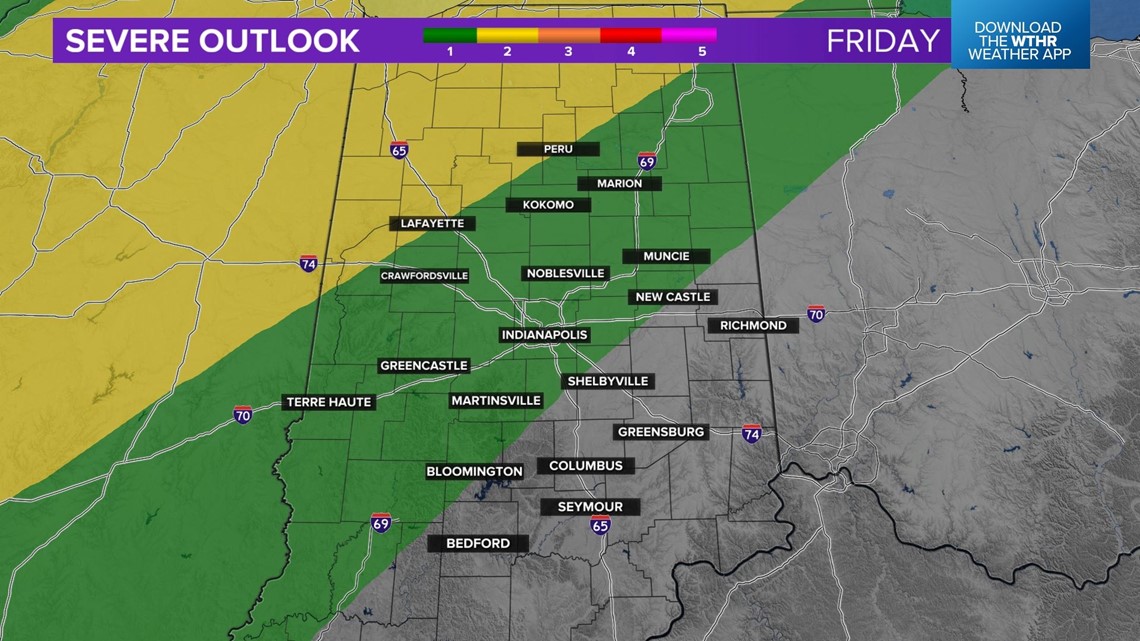 The lack of lift keeps odds of storms developing locally rather low at this point. However, it should be noted that any storms that do develop in the modeled environment Friday afternoon/evening could strengthen rapidly and possibly become severe.
Guidance continues to slow down of an approaching cold front during Indy 500 qualifying weekend in Indianapolis. This offers some hope of rain/storms being more scattered on Saturday but also puts the possibility that some showers could linger into Sunday morning. We'll fine-tune specifics in the days ahead.
For now, Saturday looks much warmer (mid-80s) and more humid vs. a transition to much cooler (60s) with clouds lingering Sunday.