INDIANAPOLIS — Colder weather is back and it is here to stay through the weekend.
Temperatures overnight will fall into the lower 20s. It will be windy too. Wind chills fall into the single digits early Saturday. Snow showers are possible early Saturday morning and a quick coating of snow is possible. Saturday afternoon will be breezy with a mix of sun and clouds and a few bursts of snow. Under the steadier bursts of snow, another quick coating is possible.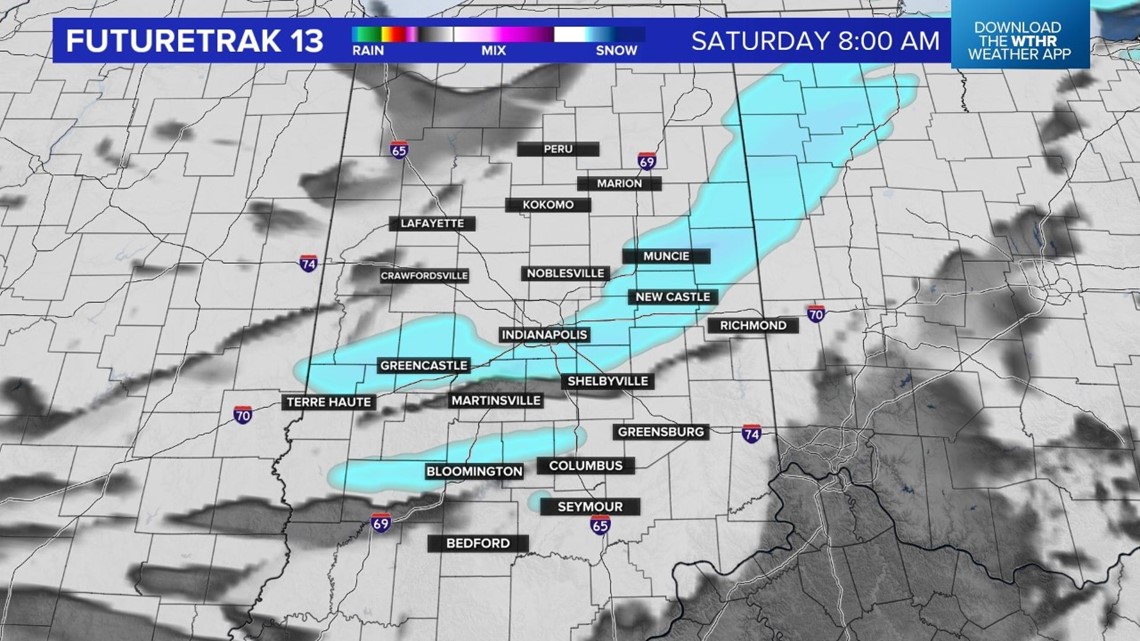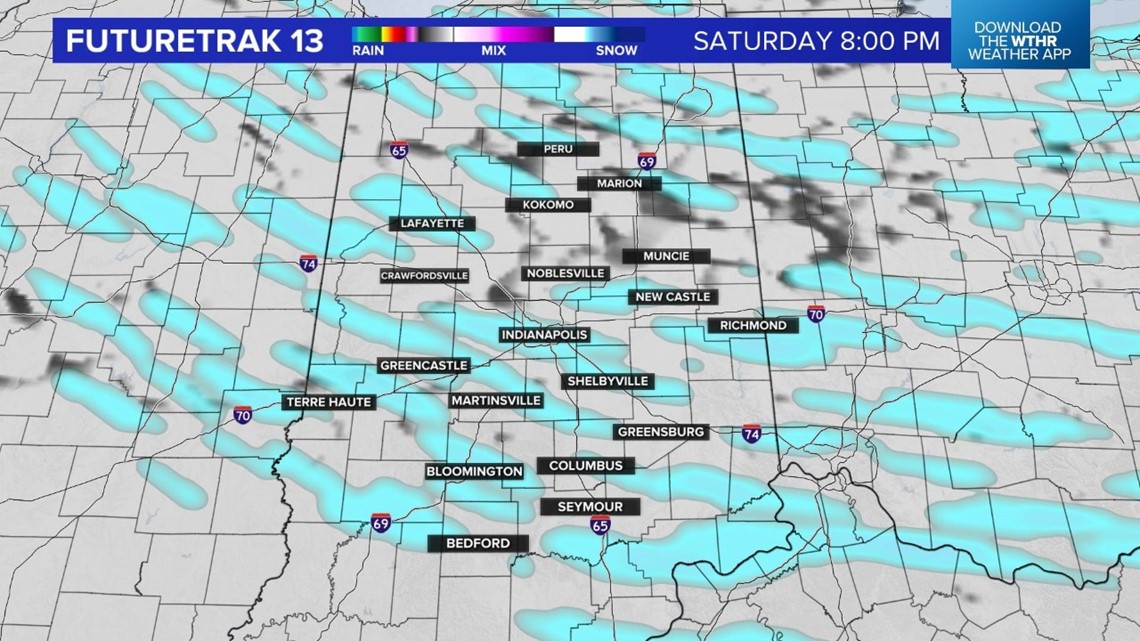 The cold is the bigger story. With a forecast high of only 30 degrees, this is colder than the average low temperature.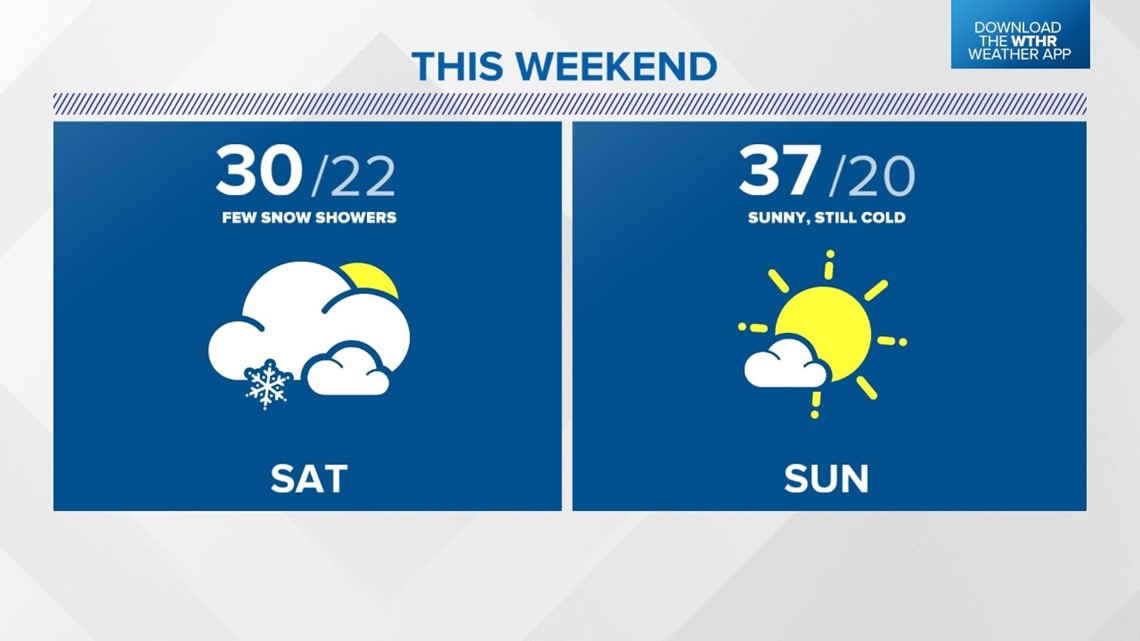 Morning temperatures will be in the upper teens and lower 20s both days.
Sunday will be mostly sunny, but still cold with highs in the upper 30s.
Temperatures climb back into the upper 40s on Monday and in the 50s on Tuesday and Wednesday. Rain chances return Wednesday through Friday next week.