INDIANAPOLIS — Welcomed sunshine barely put a dent into the chilly air in place over central Indiana. As expected, morning low temperatures ranging from 5° to 15° proved to be our coldest since the brutal blast around Christmas.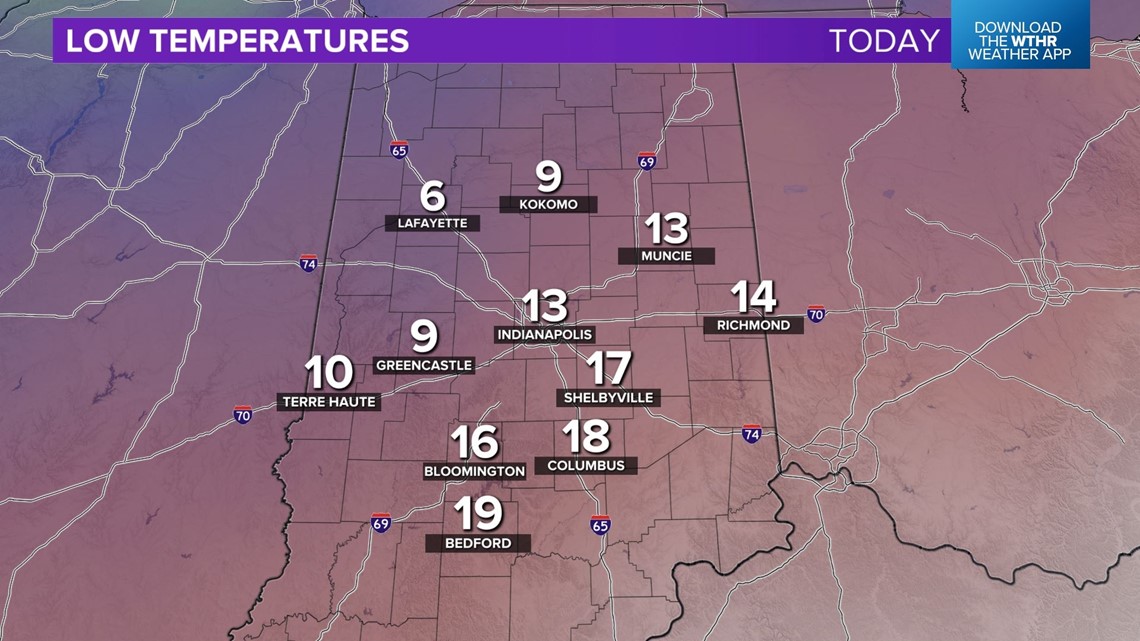 It obviously was tame in comparison, but was an outlier to what's been the warmest January in Indianapolis since 2006.
In fact, January 2023 will go down as the 9th warmest January on record for Indy since record-keeping began in 1871.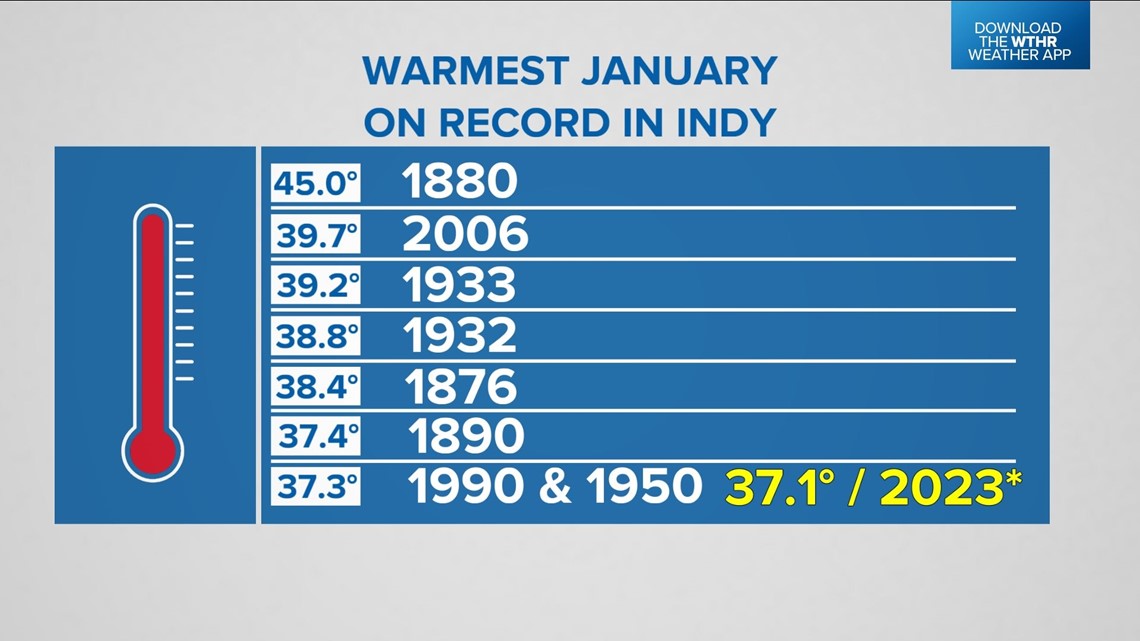 Another chilly night on deck with wind chills 0 to 10° and lows in the teens. Full winter gear will be needed for kids at the bus stop, but the finish Wednesday won't be as bad with highs closer to 30°.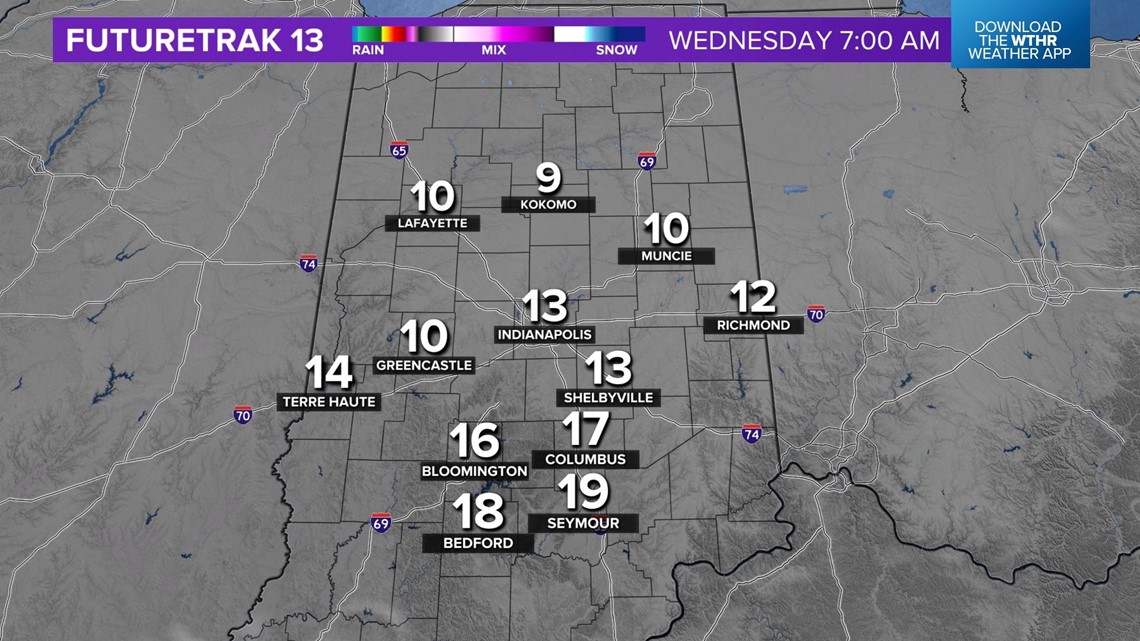 Temperatures surge into the 40s Thursday in advance of an approaching cold front. That front will bring another quick jab of unseasonable cold after it passes, and lows quickly drop back into the teens with wind chills nearing zero.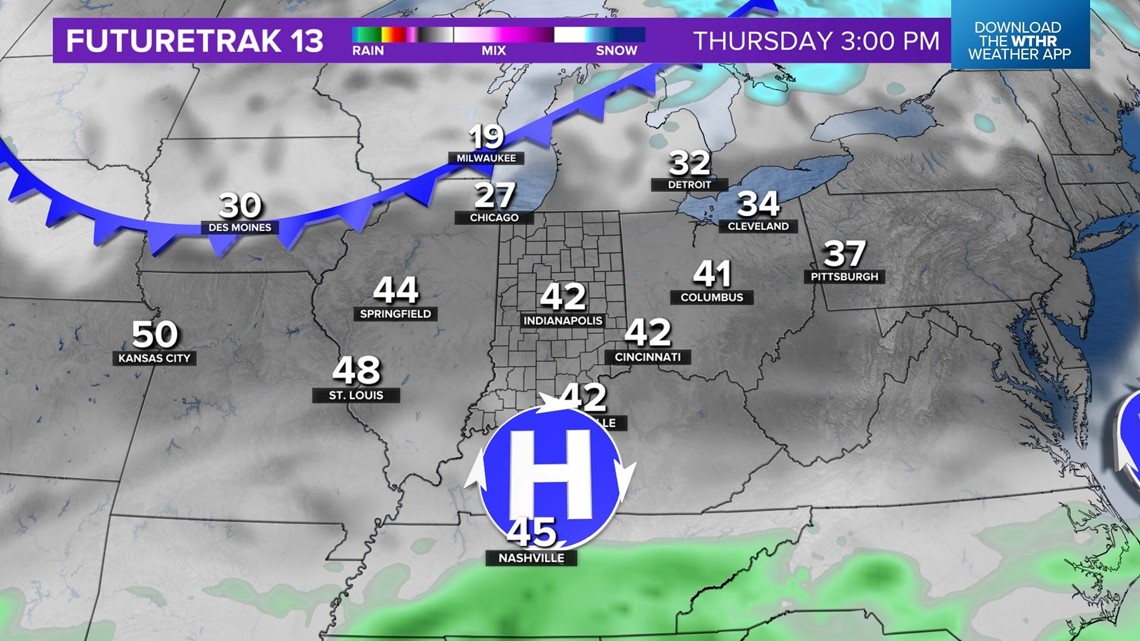 Cold flow coming off of Lake Michigan puts lake effect flurries and/or snow showers in play Friday with "highs" struggling to get into the upper 20s. That will be our coldest day for a bit with medium to long-range guidance bullish on a streak of unseasonably mild air.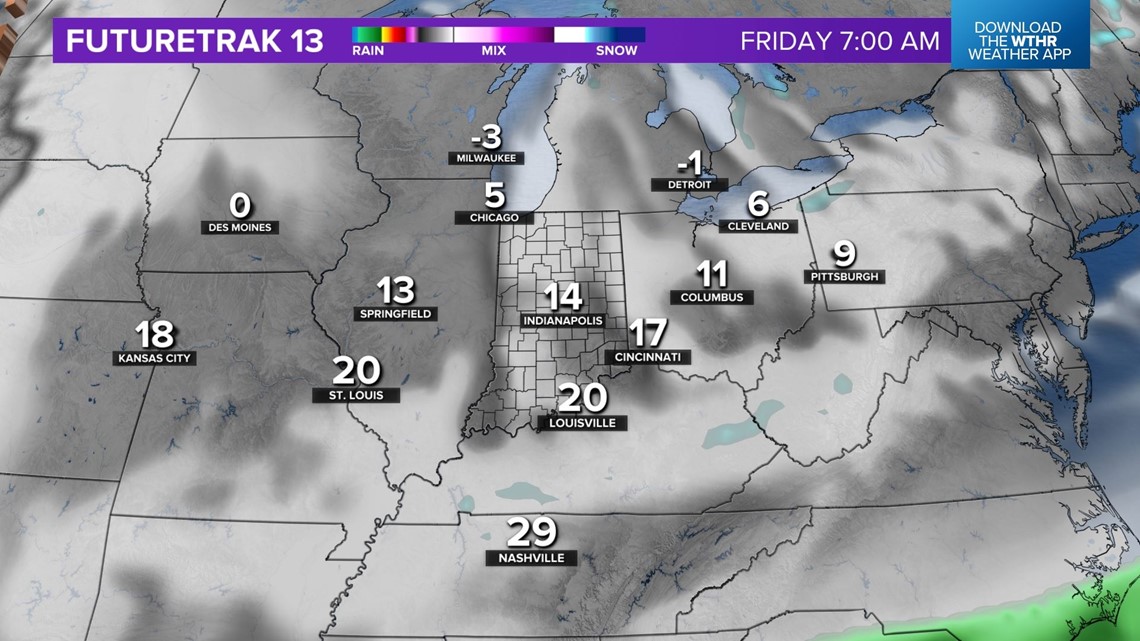 The weekend begins chilly in the teens but finishes with highs well in the 40s. There will be a weak front that crosses the state and may trigger some rain showers, but right now we're not expecting much.
A strengthening southwest wind boosts temperatures into the 50s early next week and we'll monitor the progression of what looks like multiple systems next week.