CUMBERLAND, Ind. — Wednesday will be another hot and humid day. The winds will increase out of the south-southwest, gusting around 20 to 25 mph. Heat indices will be in the mid- to upper 90s.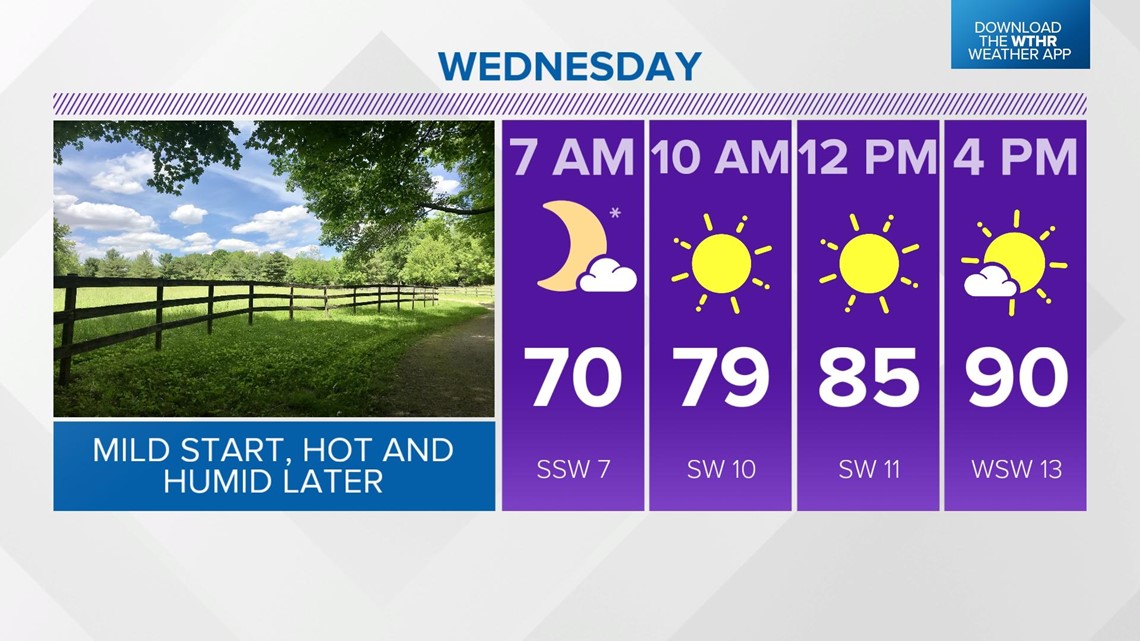 A few isolated storms will be possible during the afternoon, with scattered storms arriving by evening.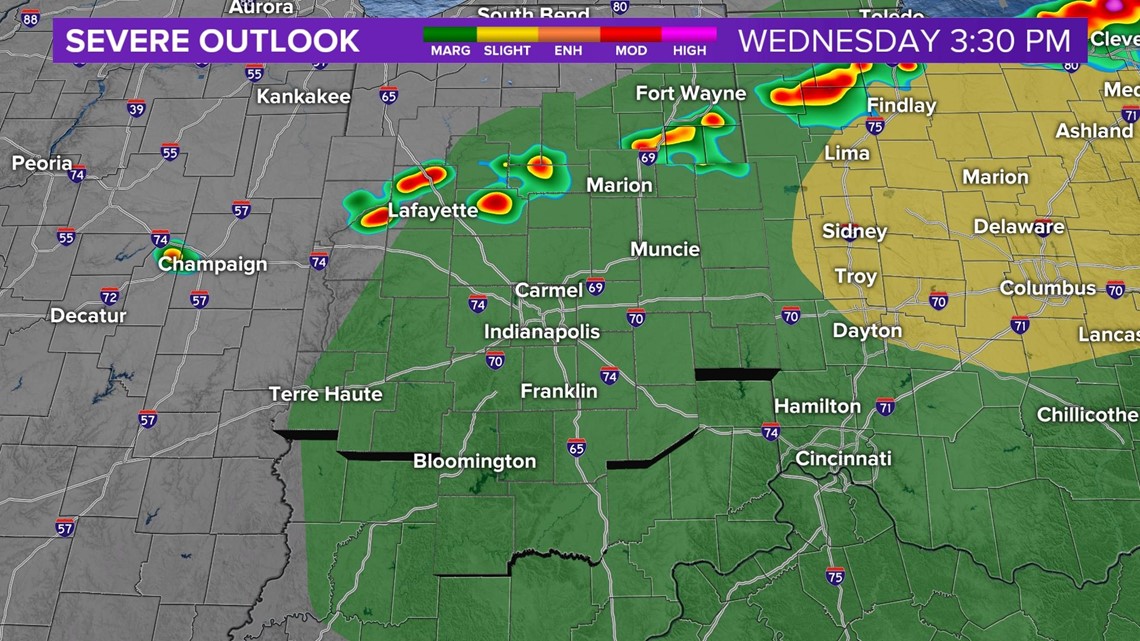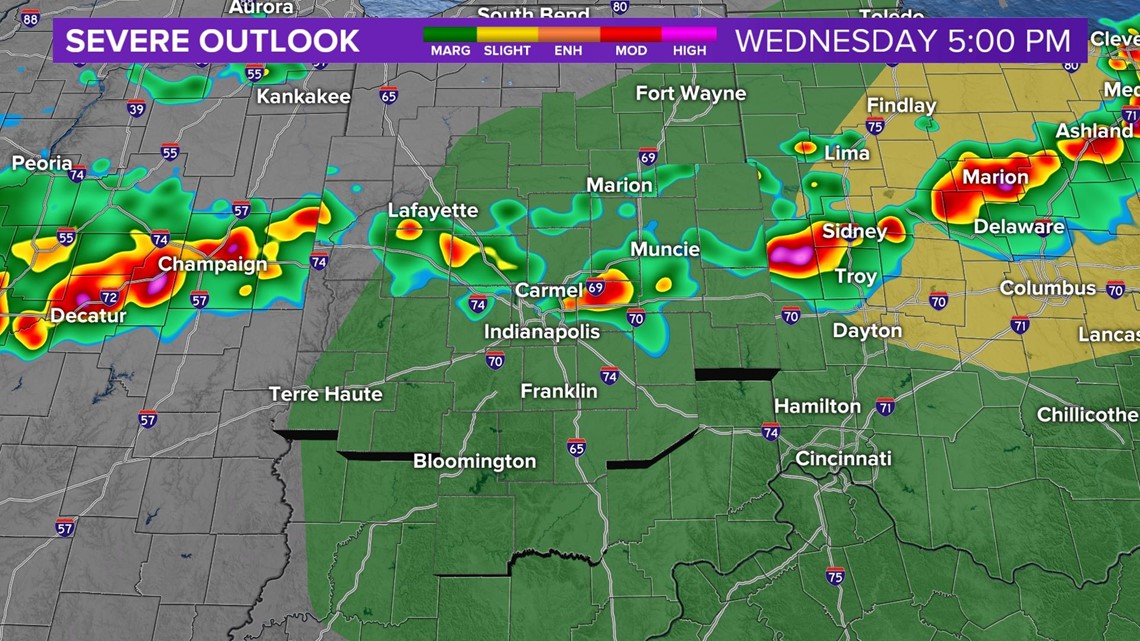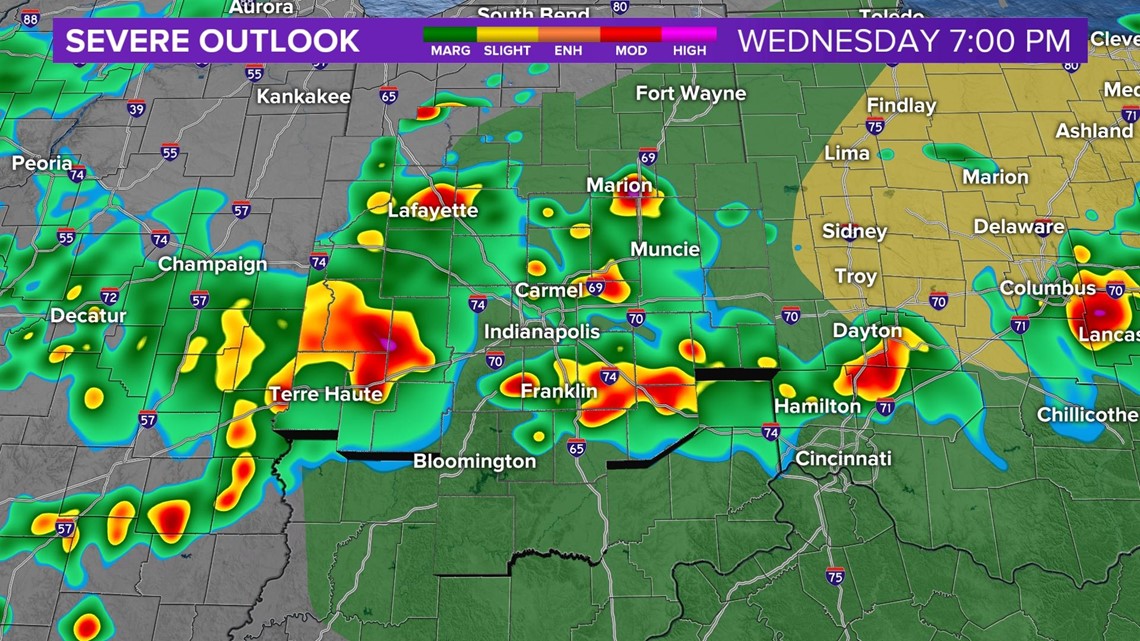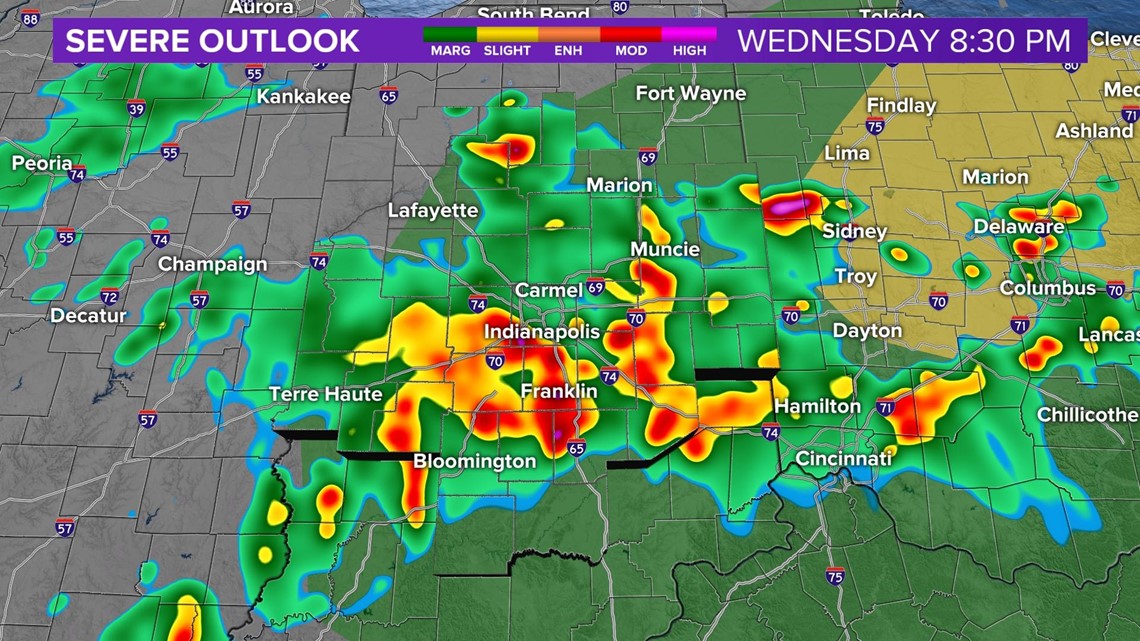 A few storms could be strong to severe, with damaging winds the main threats.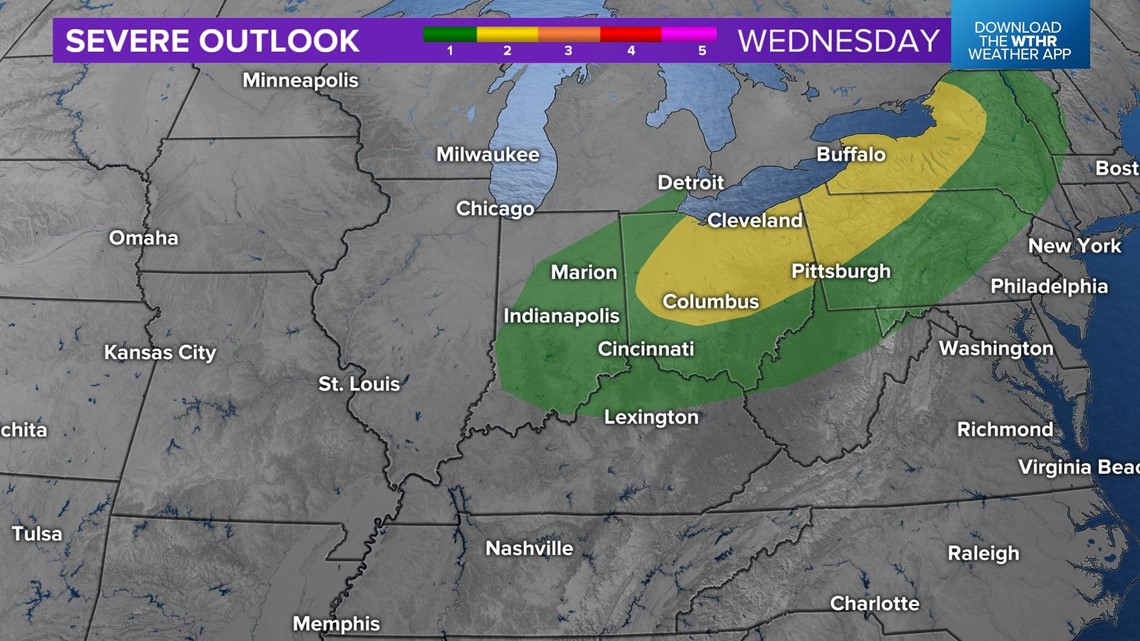 While Wednesday will be unseasonably hot, temperatures will be 20 degrees cooler by Thursday.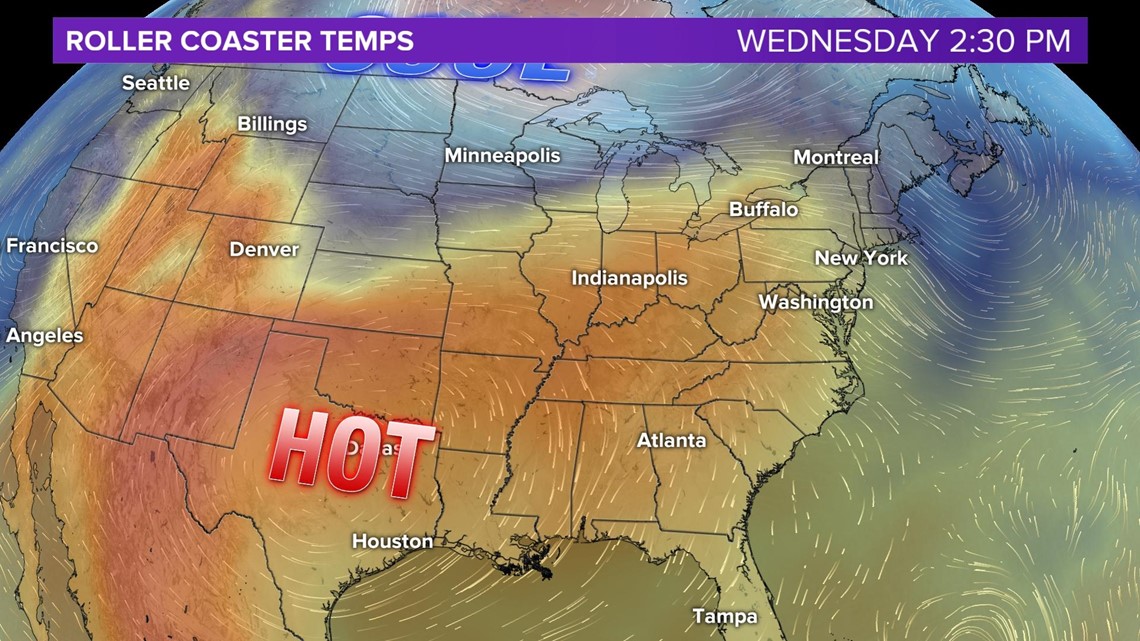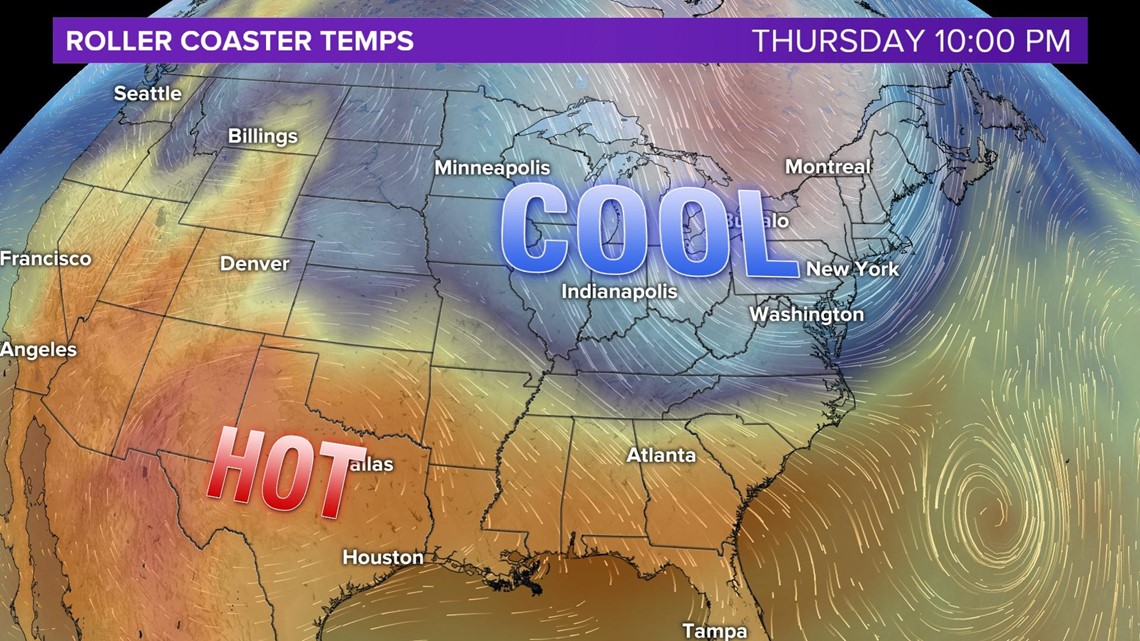 What other people are reading: