INDIANAPOLIS — A winter storm system will move through central Indiana on Wednesday.
A cold front will allow temperatures to fall throughout the day, from 40 degrees in the morning and into the low 30s by late afternoon. Precipitation will be likely throughout the day. There is still a lot of uncertainty with the type of precipitation and the track of this system.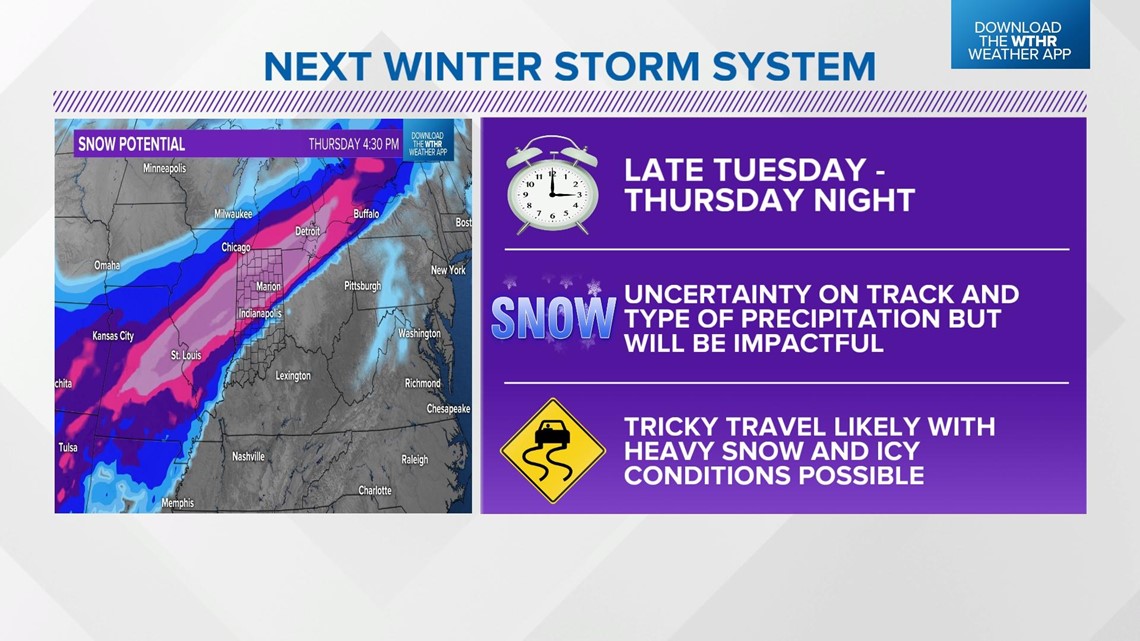 Here is a look at two of the tracks. Track 1 keeps the freezing line along the I-70 corridor, while track 2 slides it farther north of I-70.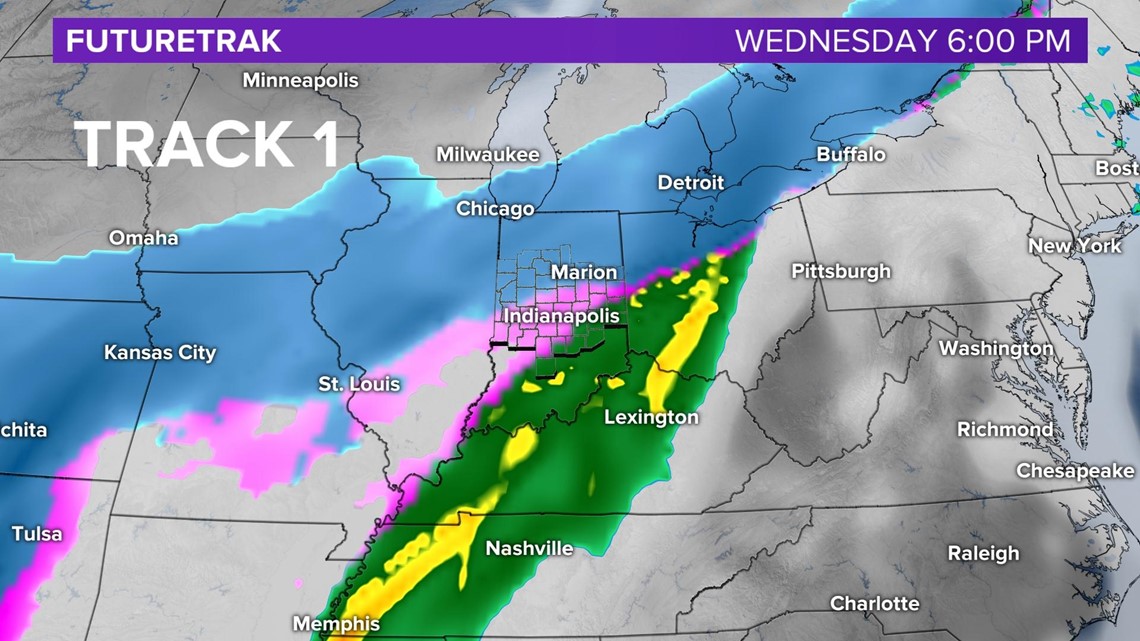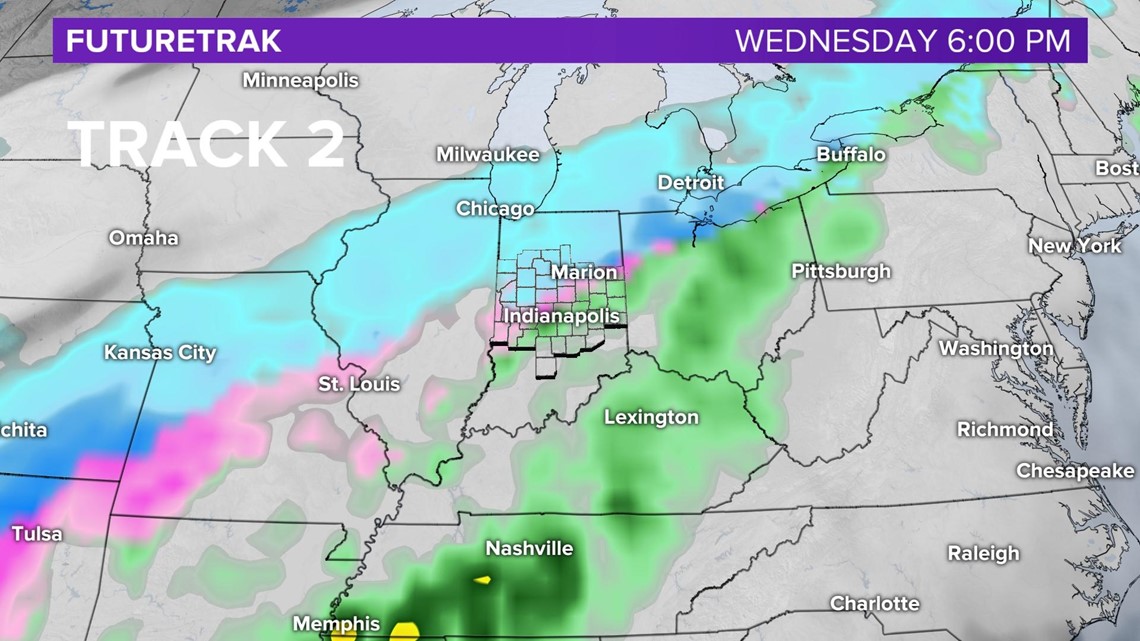 An upper-level system will follow up the cold front. This will keep the unsettled weather around through Thursday night.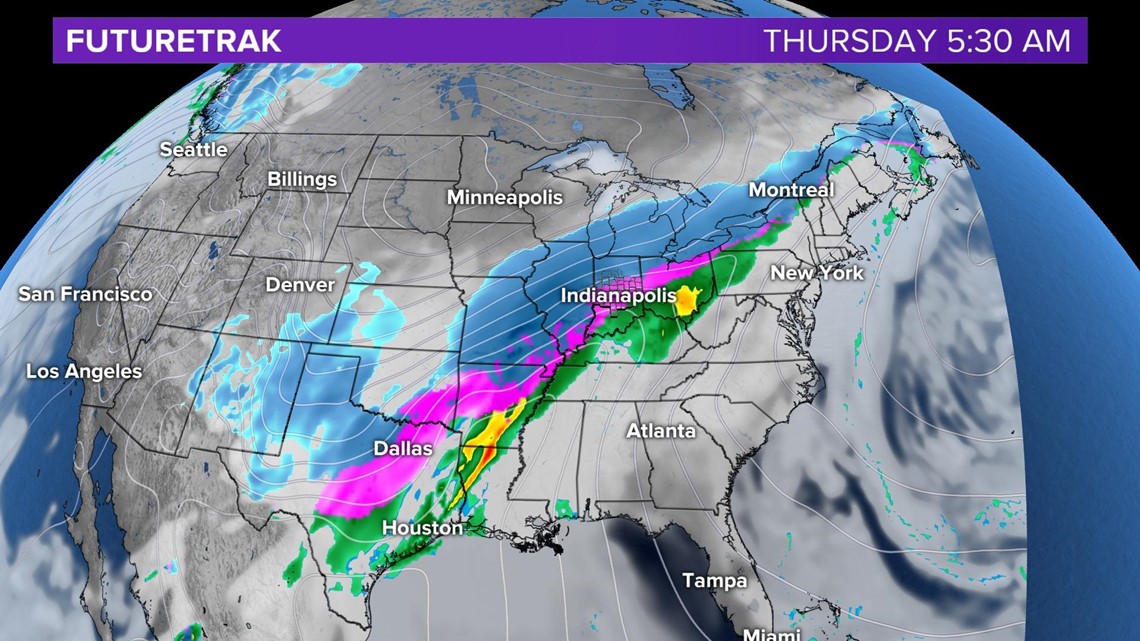 While there are still many questions about the track and type of precipitation, this will be an impactful system.
The time frame will be from late Tuesday through Thursday evening. Heavy snow will be possible, with the best potential in north central Indiana.
Snow, sleet, freezing rain and rain will also be possible with this system.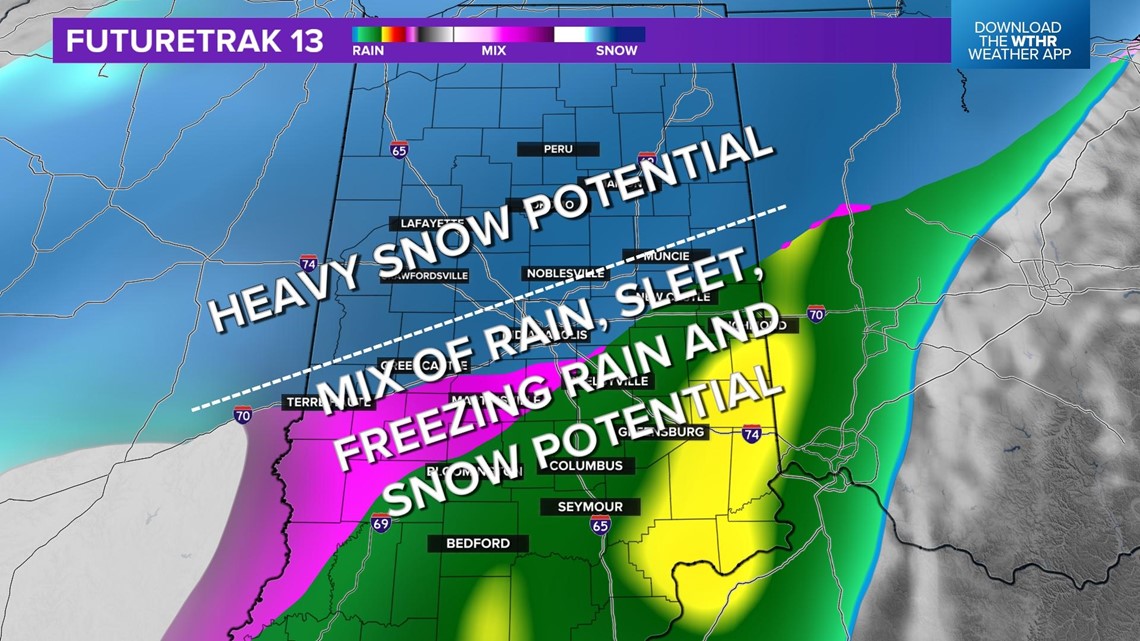 Strong winds will also be likely on Thursday, causing blowing and drifting snow. Please keep checking for the latest updates on this storm system.