INDIANAPOLIS — A very warm and humid air mass continues today with highs in the low 90s and heat indices topping out at 95-100°.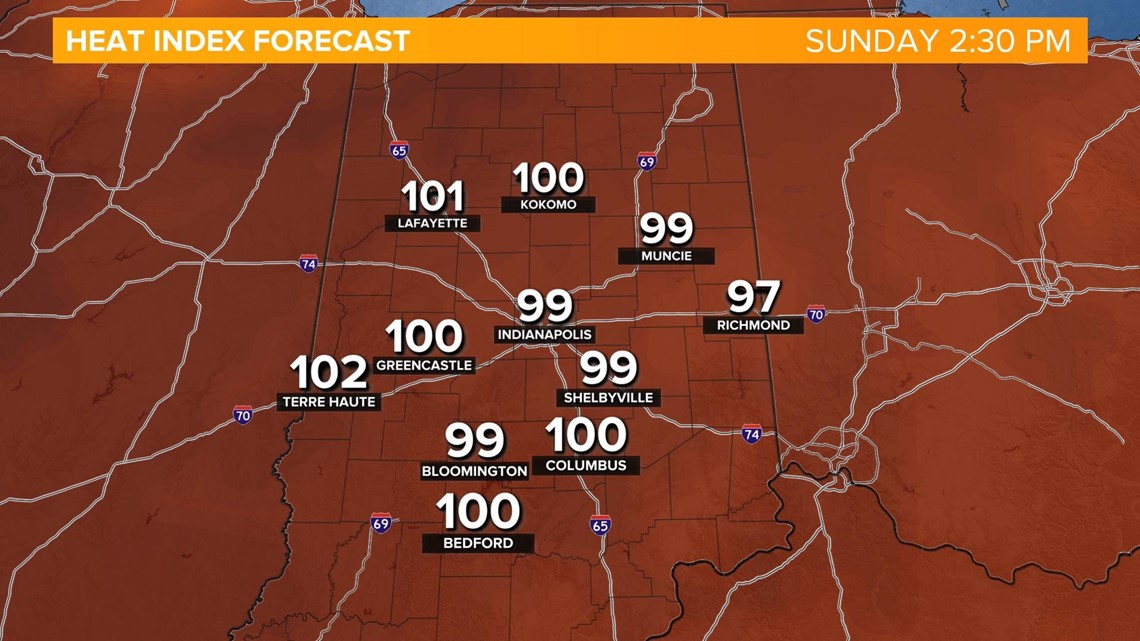 We stay mainly dry today with rain chances increasing from northwest to southeast after 5 p.m.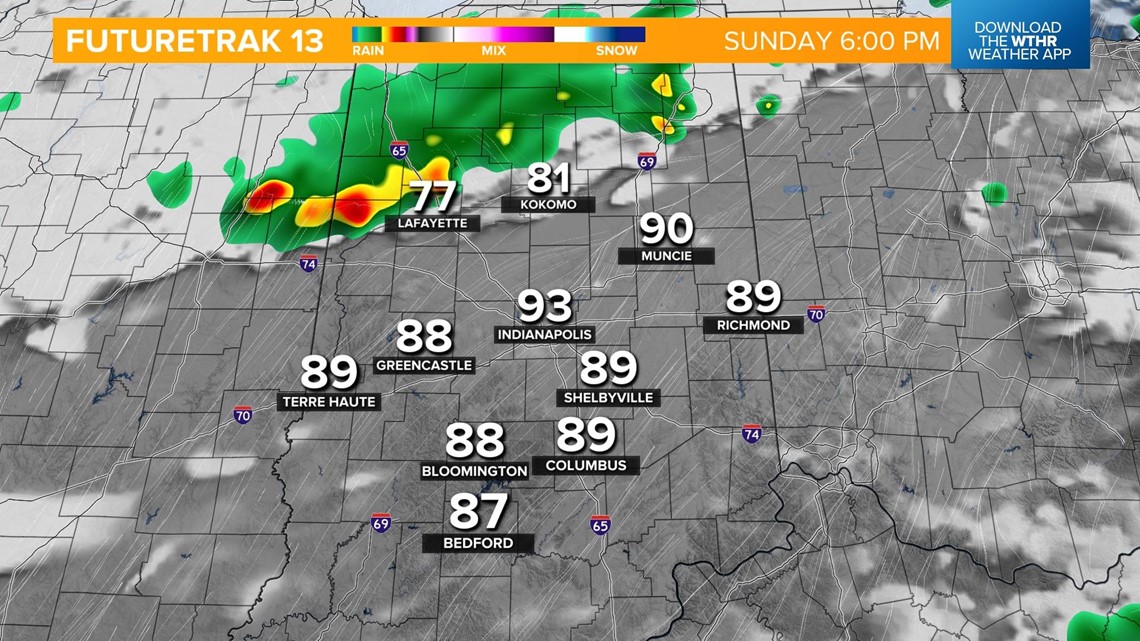 Scattered showers will be possible overnight and out at the bus stops Monday morning. Staying warm and muggy with lows only falling into the mid 70s.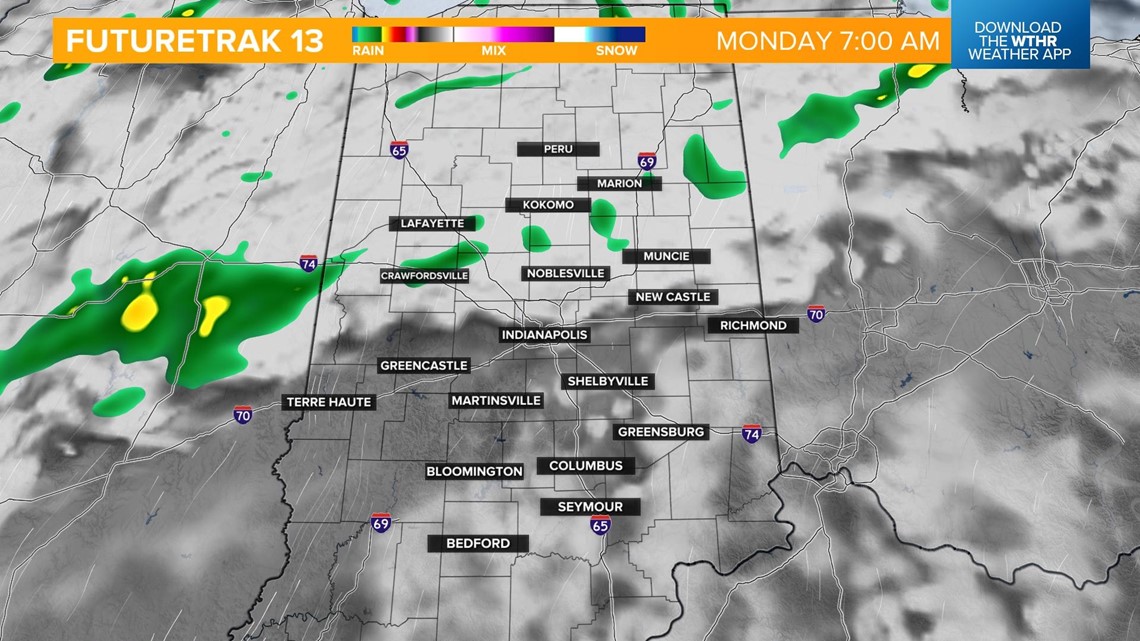 Central Indiana will stay hot and humid Monday afternoon with highs back near 90. A few scattered showers and storms will be possible, especially later in the day.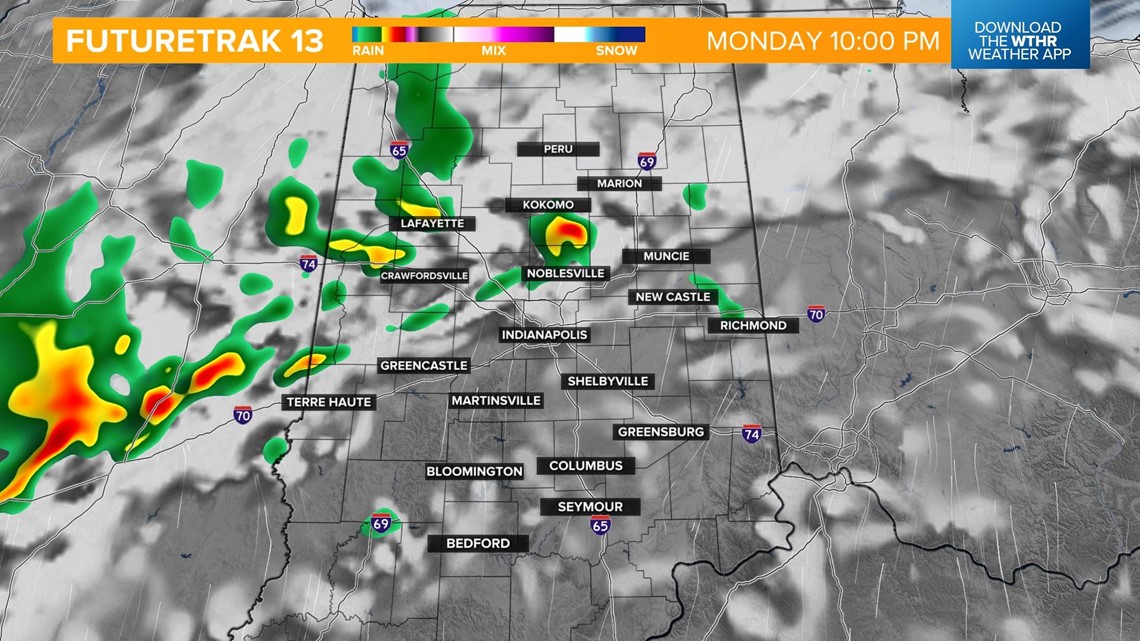 More widespread showers and storms return on Tuesday as a cold front tracks through central Indiana. Severe storms are not expected. Highs will be capped in the low 80s with clouds and rain around.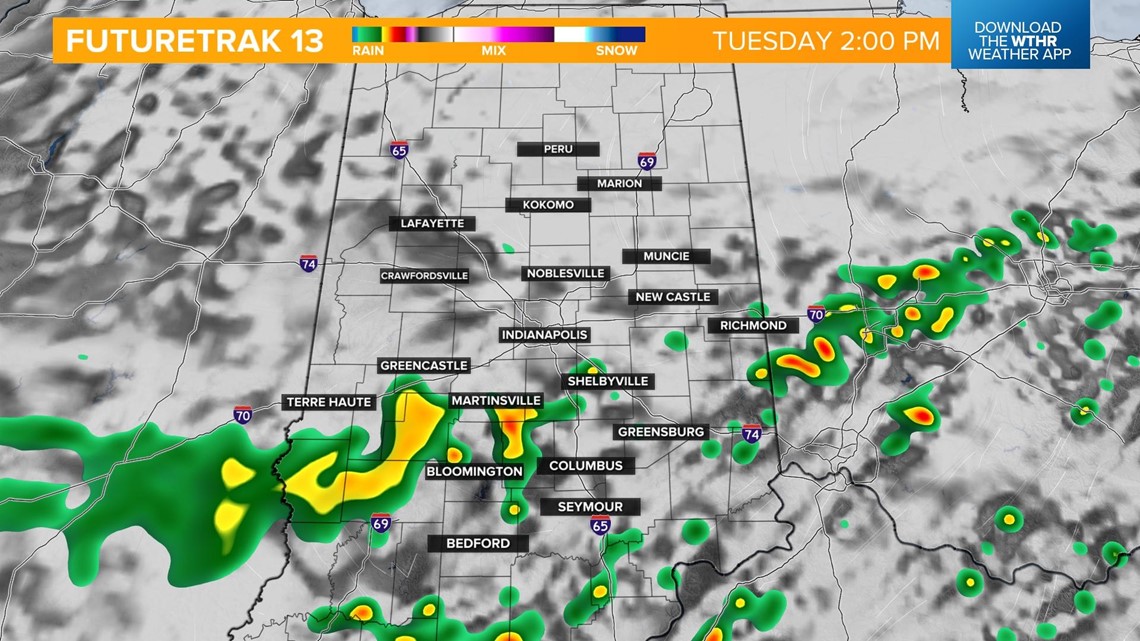 As the front pushes south, drier, less humid air will begin to take over bringing relief from the high humidity levels. A few lingering rain showers will be possible across the southern tier of the state Wednesday with sunshine returning elsewhere. Highs in the mid 80s.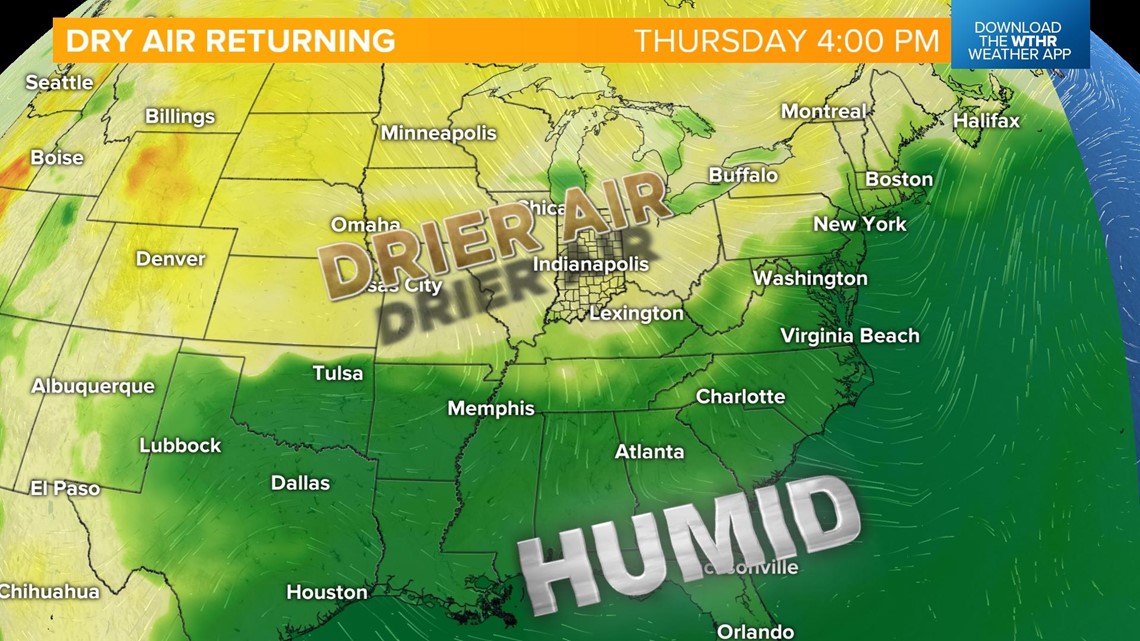 Pleasant air continues for the rest of the week with seasonal temperatures in the low to mid 80s under mainly sunny skies.