INDIANAPOLIS — It will be another dry and hot day for the final day of June. Temperatures will soar to 90 degrees.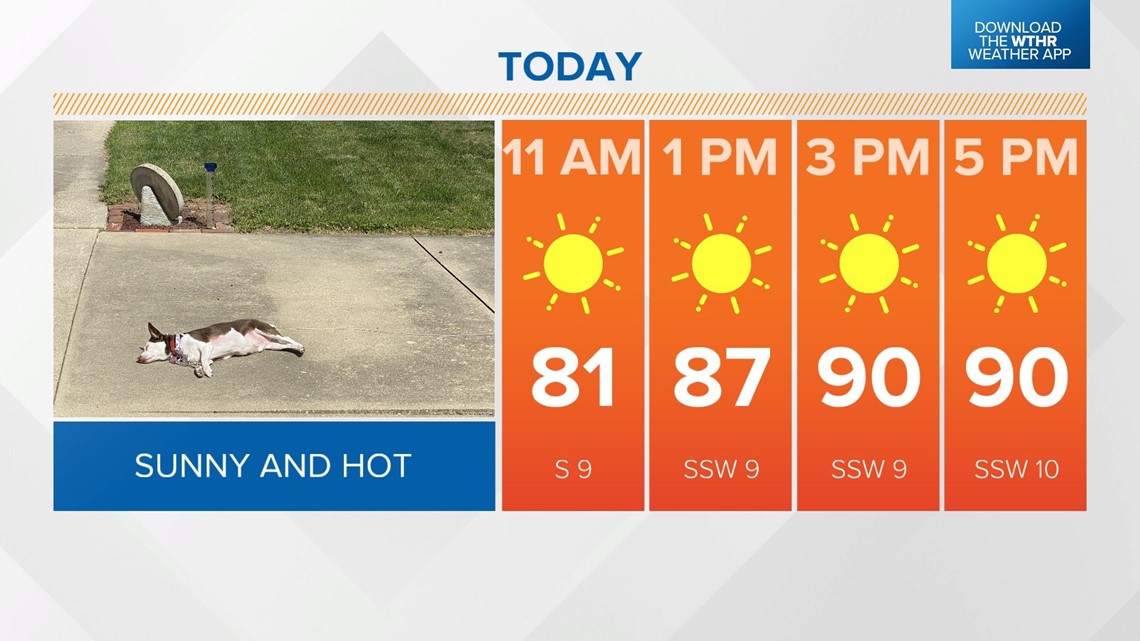 If Indianapolis hits 90 degrees, that will mark the seventh 90-degree day so far this year. Last year, Indianapolis recorded 17 days of 90-degree or higher days.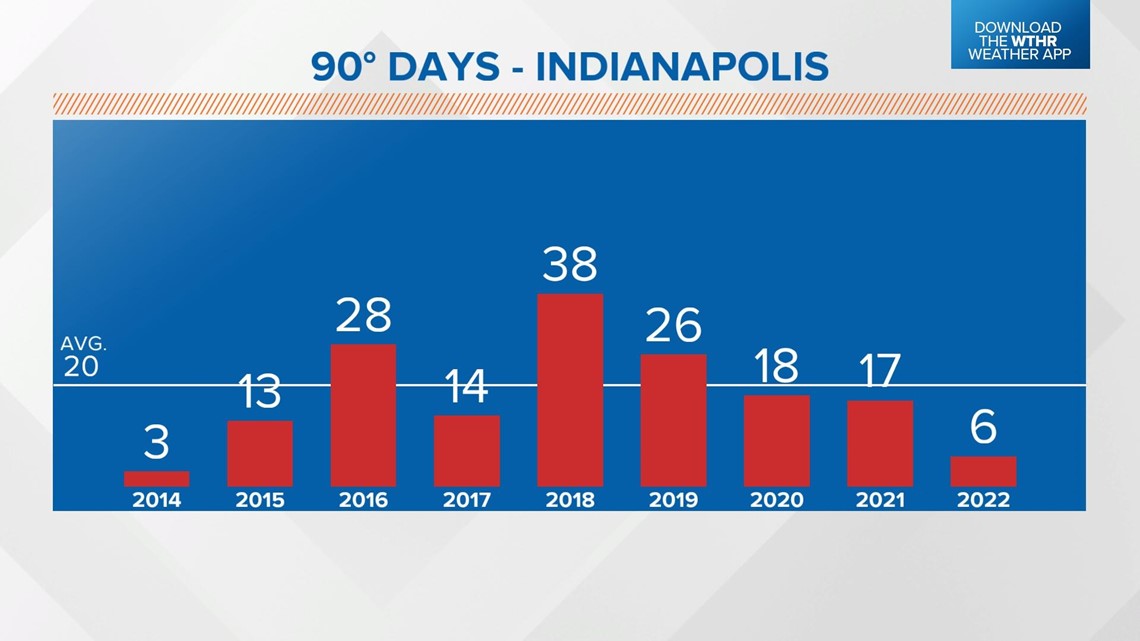 On average, Indianapolis records around 20 days of 90 or above.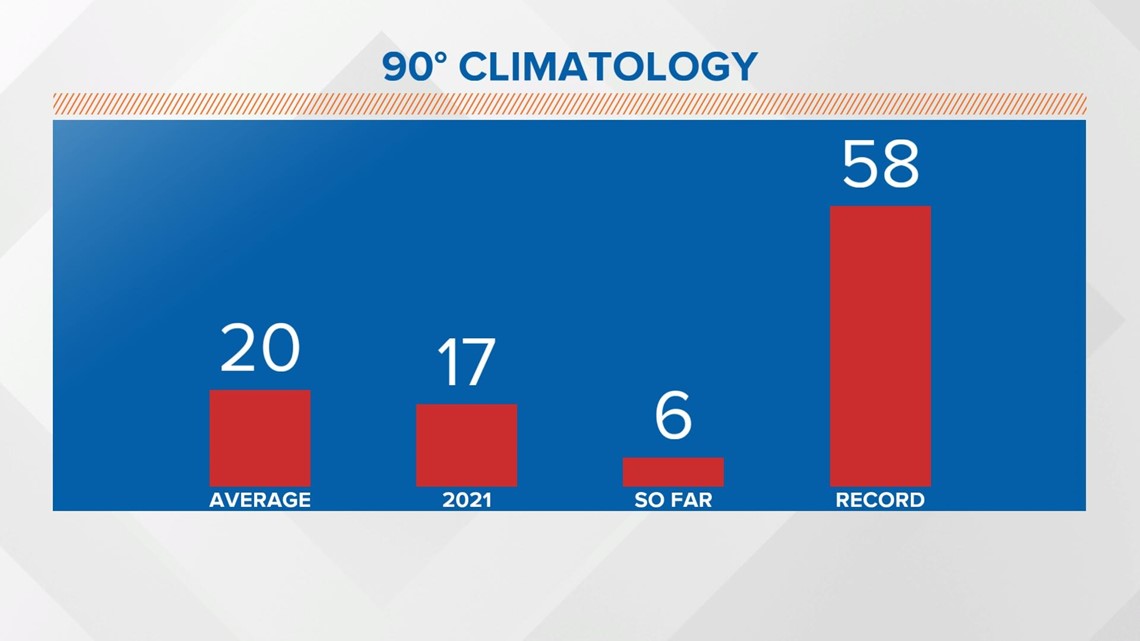 And with no rain in the forecast today, June will rank as the eighth driest month on record in Indianapolis. The latest Drought Monitor came out today, with most of central Indiana under a dry or moderately dry conditions.