INDIANAPOLIS — Here we go! Heavy rain has been moving for hours through Indiana, and we will be left with some soggy ground, and puddling and ponding on streets and highways. Our computer guidance suggests 2 to 4 inches of rain will generally fall around the state today, a few hours tomorrow and possibly Sunday.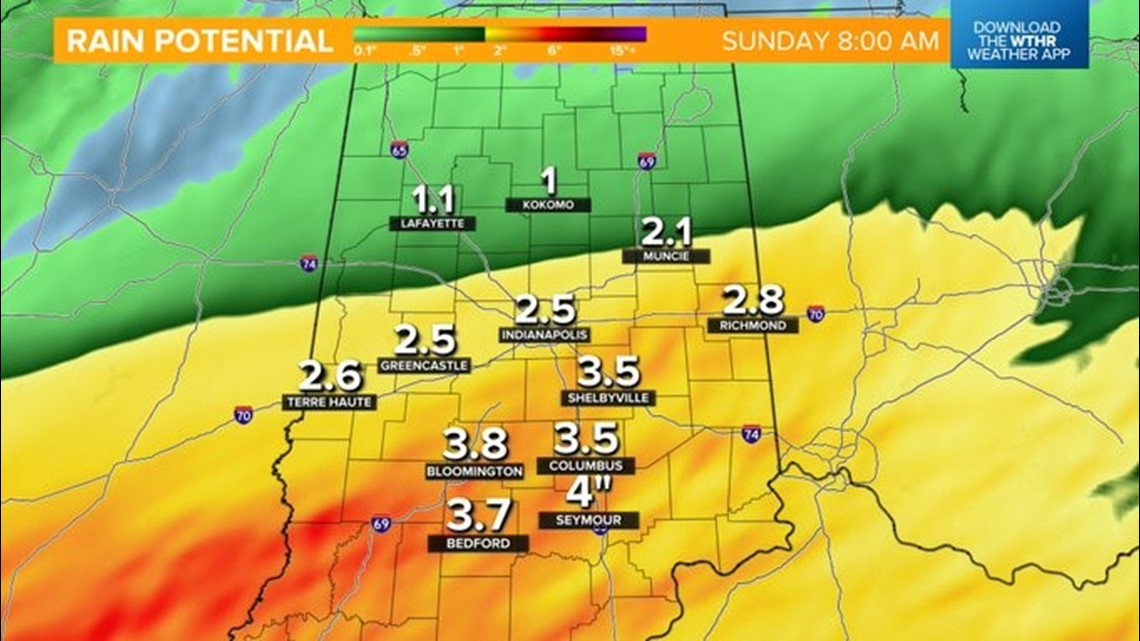 As early as 4 a.m., some spots had already received an inch of rain. Temperatures over this big travel weekend will remain in the low to mid-50s, and a Flood Watch has been issued by the National Weather Service for most of Indiana, especially from Indianapolis south.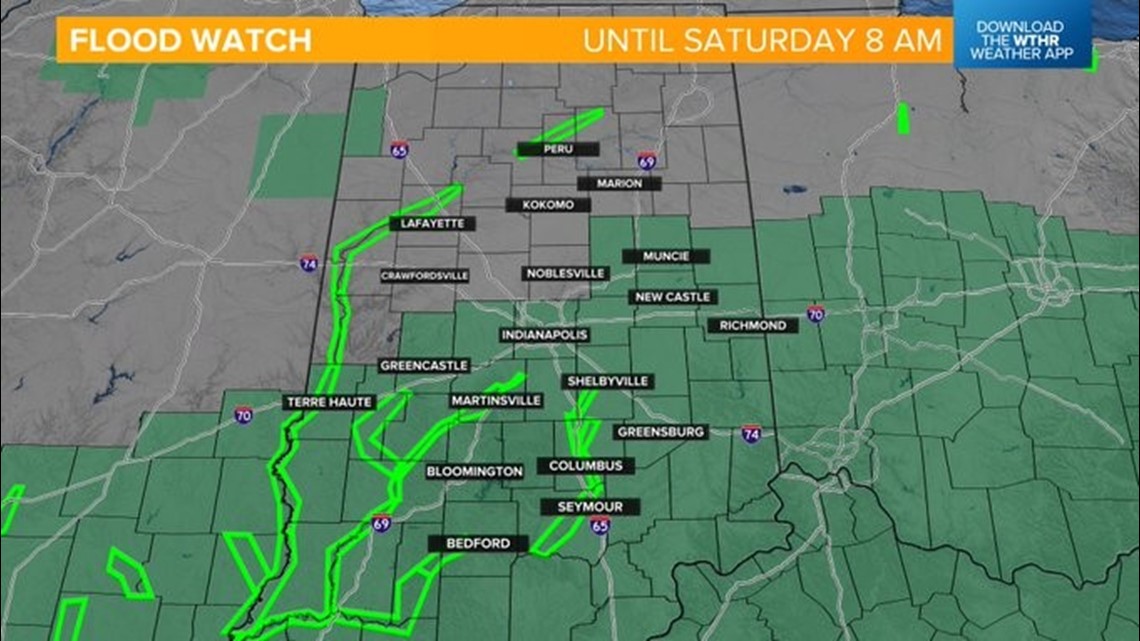 It appears that most storms do not get into severe categories, but please be on the lookout for flash flooding, especially in the Bloomington area south of the Ohio River.
If you are driving today, make sure you give space between you and the car in front of you as hydroplaning is a real possibility this weekend.