INDIANAPOLIS — After 4 days in a row in the 90s, we are forecasting a break from the heat.
Friday will still be warm with highs in the upper 80s and a bit muggy but you will notice the weather pattern change later in the day as milder air arrives.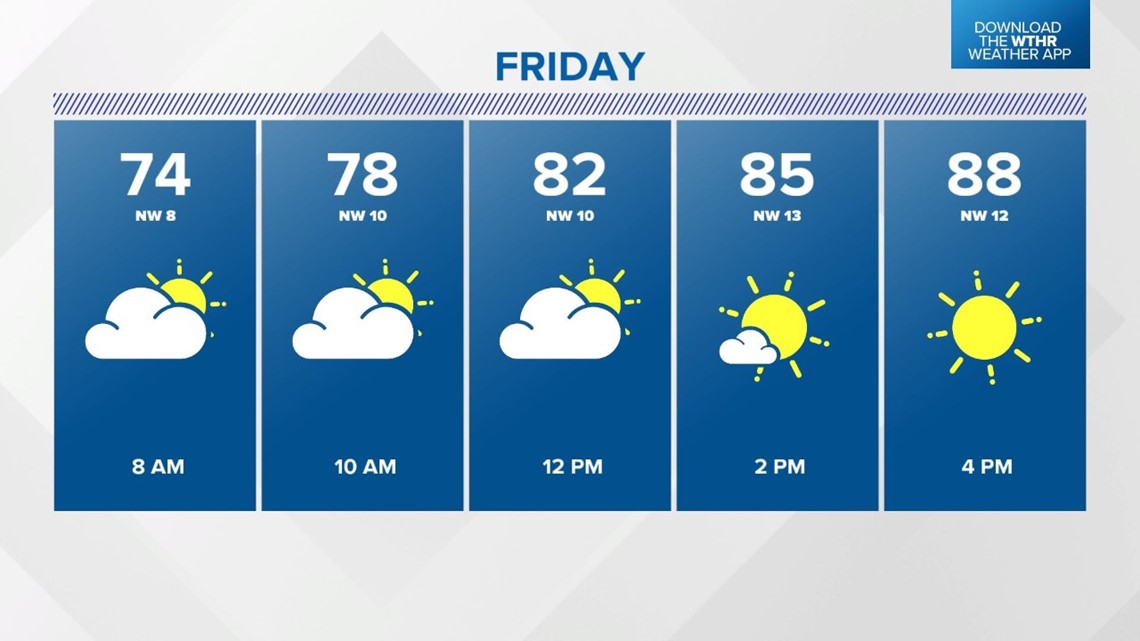 In fact the muggy meter really goes down as the weekend arrives.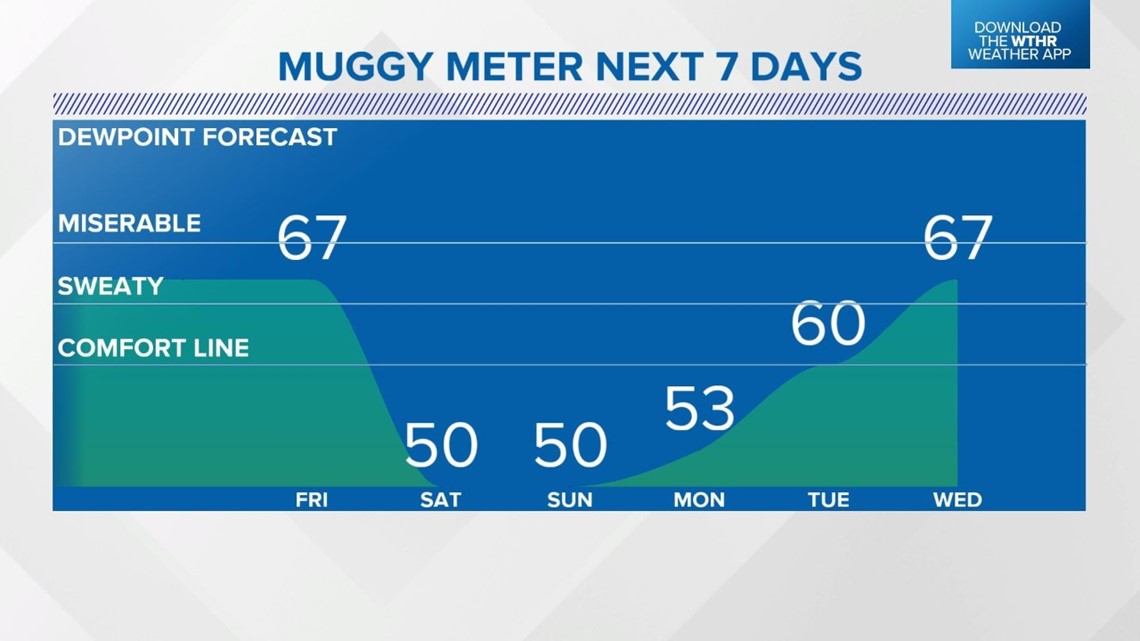 Mainly sunny skies are in the Saturday forecast, with morning temperatures near 60 and highs in the upper 70s to near 80 degrees.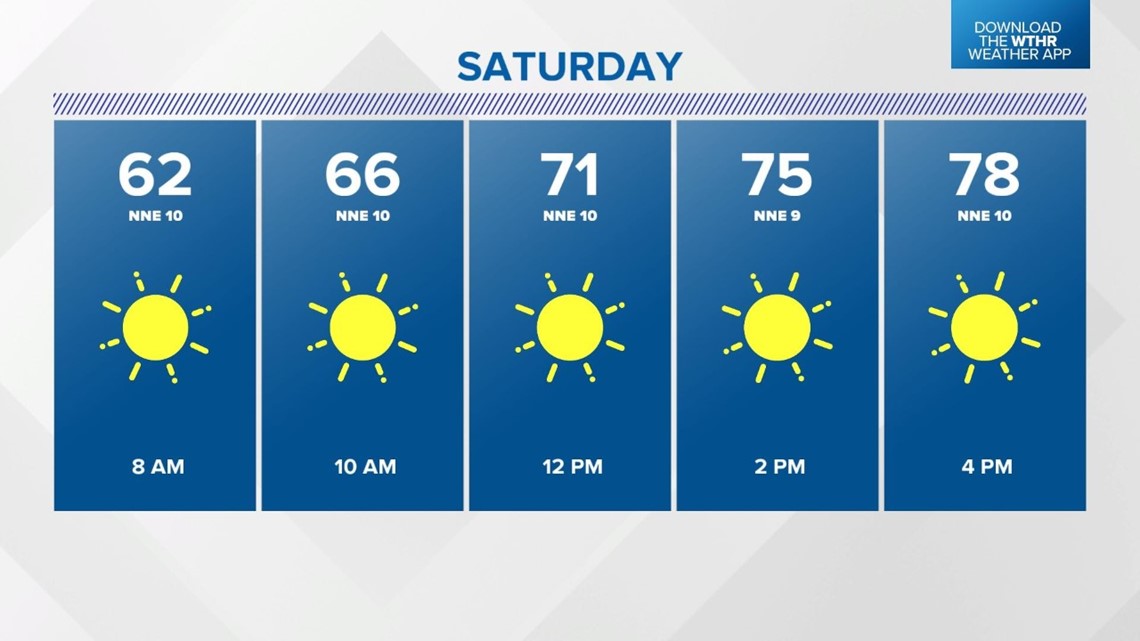 Hope you have some plans for Father's Day. We are forecasting a mix of sun and clouds and highs in the lower 80s. Take advantage of the milder air because another heatwave is on the way next week. Highs will near 90 on Monday and be in the upper 90s on Tuesday and Wednesday. Plan now to again take precautions from the heat next week.