INDIANAPOLIS — It will be mostly clear tonight with winds out of the north. Thanks to the dry air in place, temperatures will easily fall into the low to mid 50s Sunday morning.
Father's Day will be sunny and warm. Dewpoints will stay low with comfortable humidity.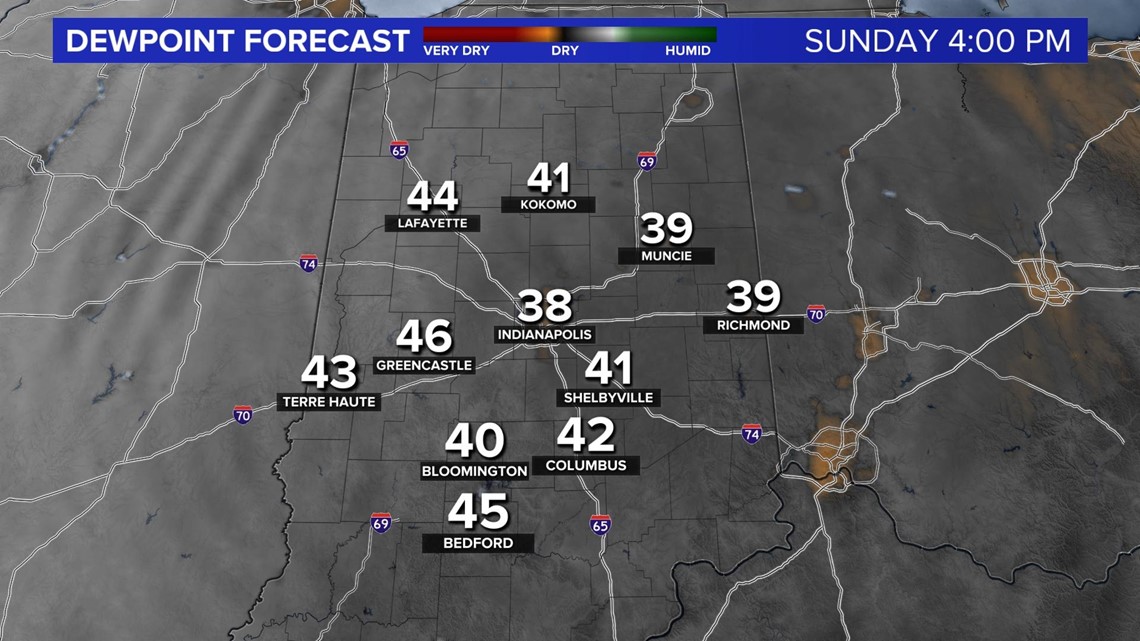 Humidity will stay to the west.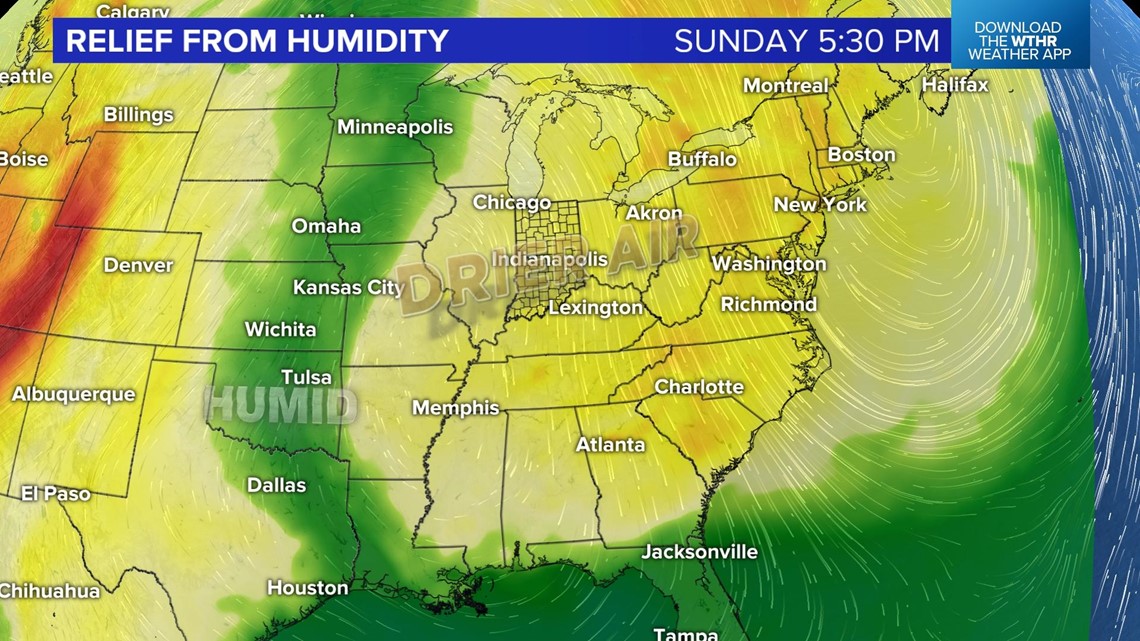 The winds will shift out of the southeast and afternoon highs will climb into the low 80s.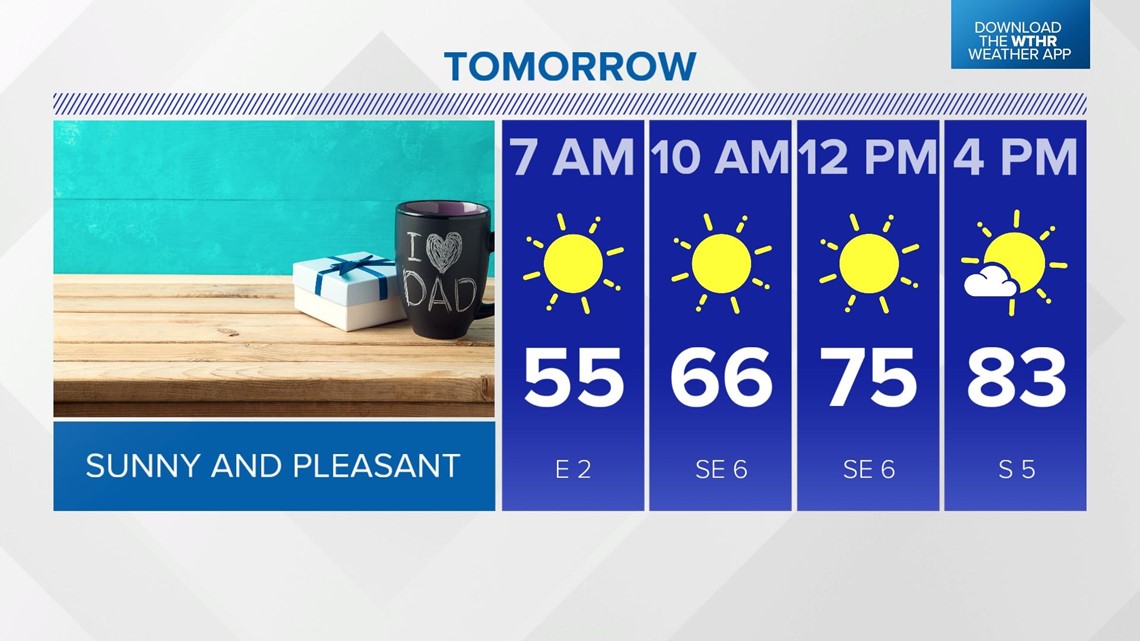 Temperatures will still fall into the upper 50s Monday morning.
Monday will be sunny and much warmer, as the heat wave kicks back in.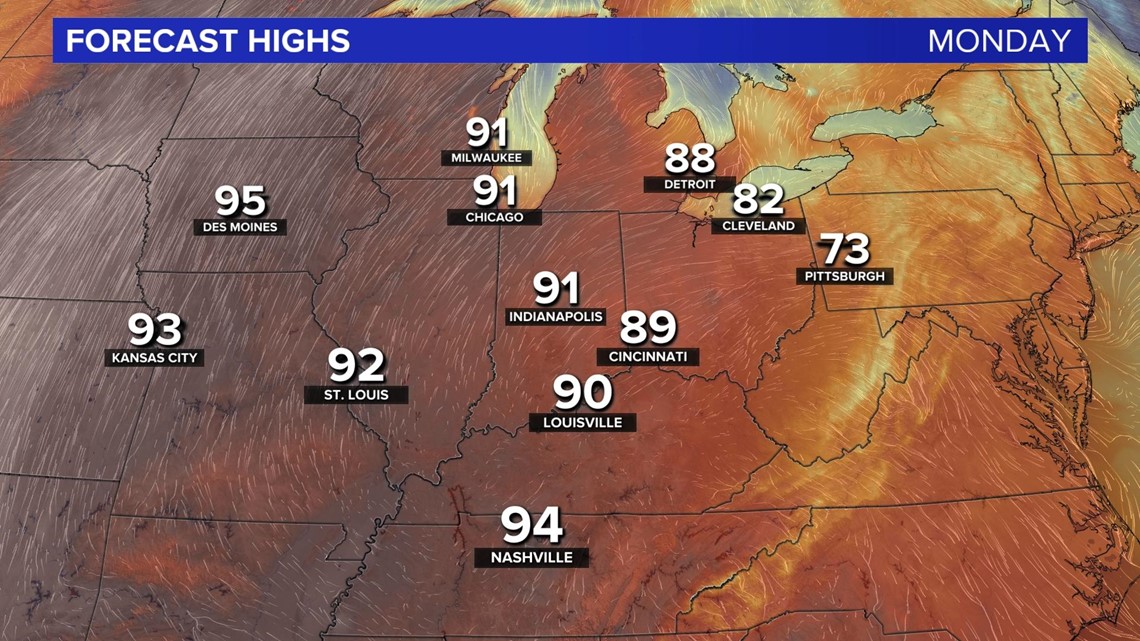 Temperatures will climb to 90° by afternoon but humidity will stay low.
A ridge in the upper levels will move in for the rest of the week.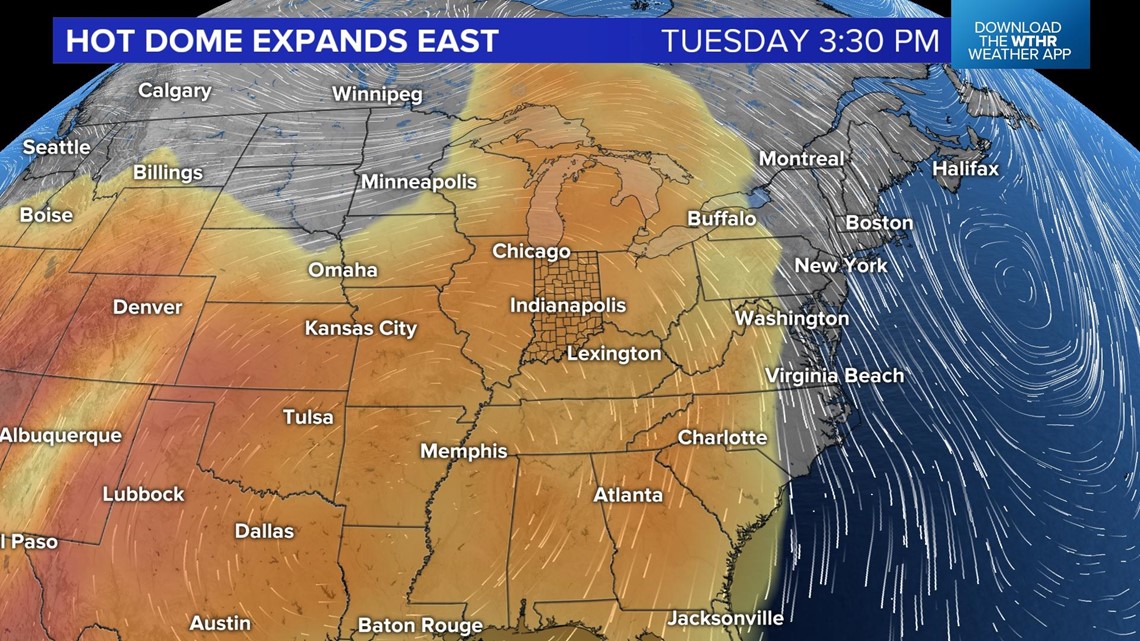 Temperatures will soar into the mid to upper 90s by Tuesday afternoon.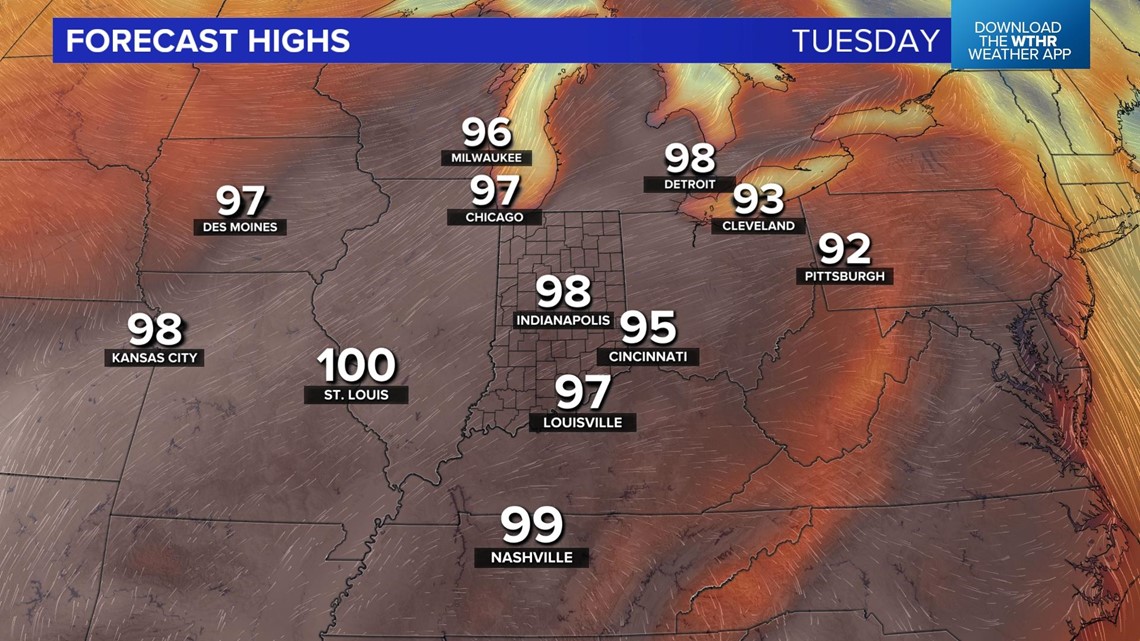 More humidity will arrive on Wednesday.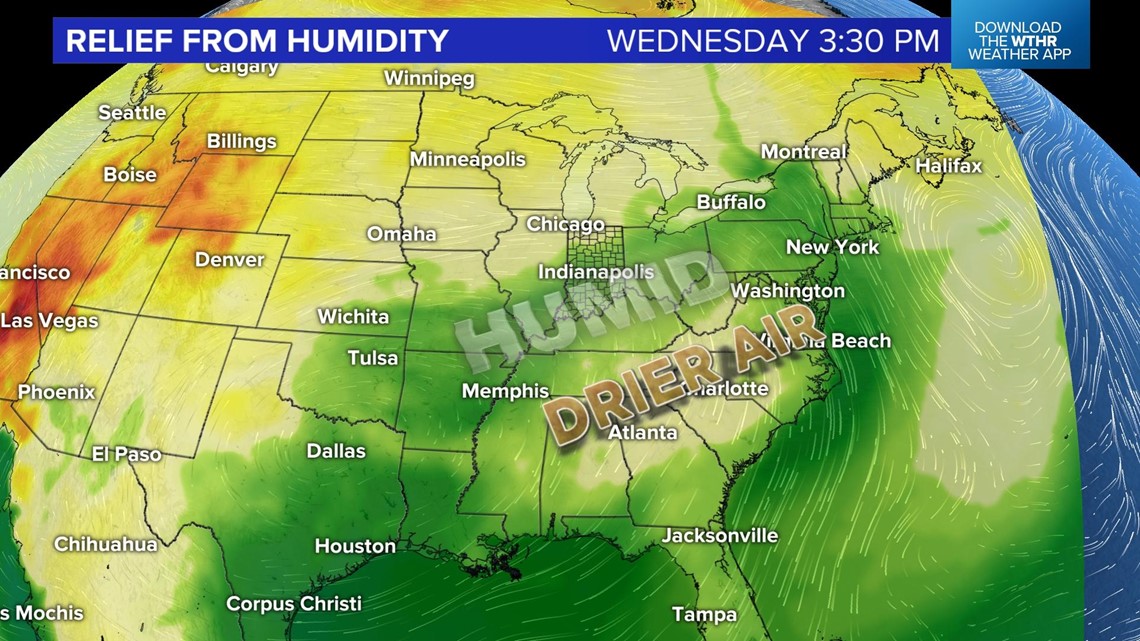 There is a chance of showers and thunderstorms Wednesday afternoon with hot conditions. Afternoon highs will be back into the mid 90s.