INDIANAPOLIS — Skies become sunny throughout central Indiana this afternoon. Temperatures climb a bit today with highs in the upper 80s.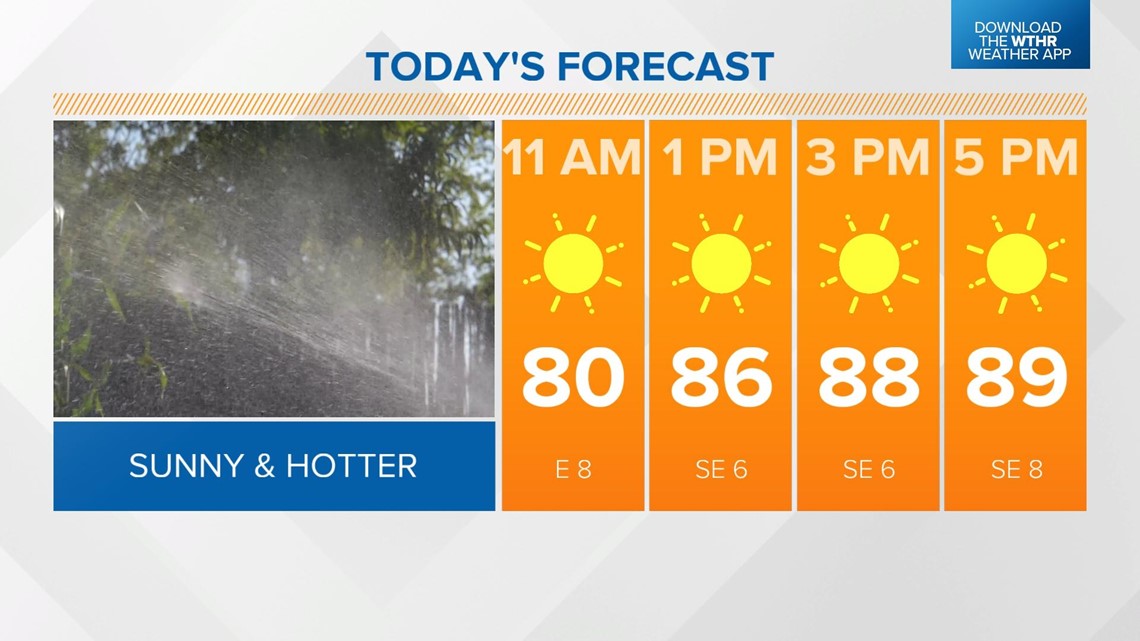 The air stays relatively dry meaning that muggy meter will be in the comfortable zone with dew points staying in the 50s.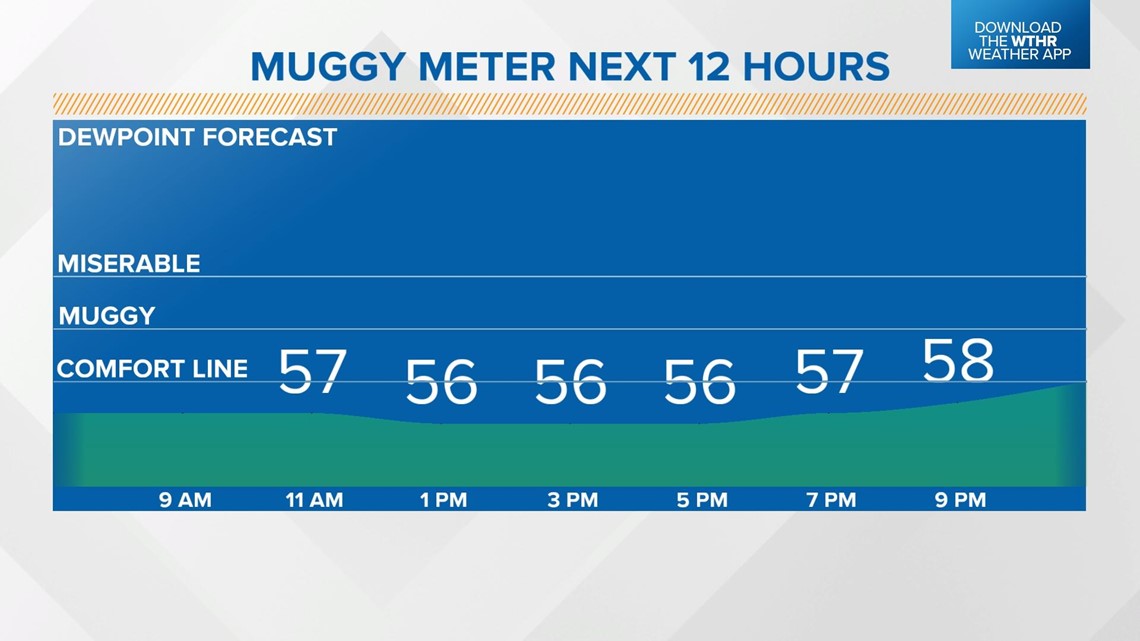 The stalled boundary will begin to lift back north on Independence Day in the form of a warm front. This will increase clouds and humidity. Temperatures also heat up with highs back in the low 90s. The forecast is mainly dry but a stray pop-up storm in the afternoon can't be ruled out.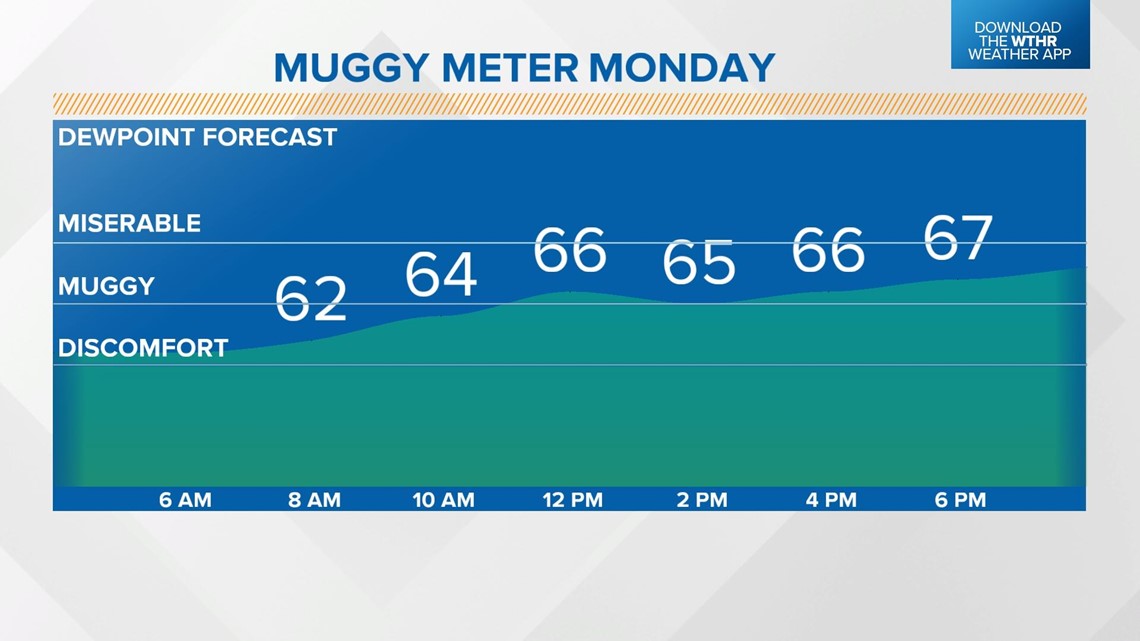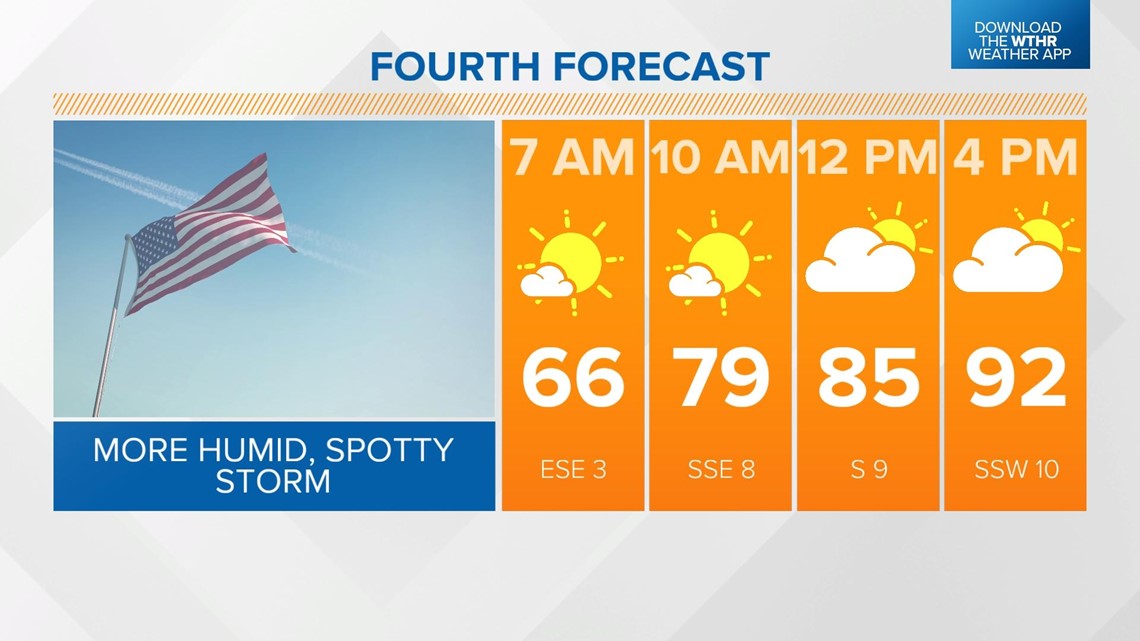 Conditions look great for Monday evening fireworks displays as temperatures drop into the low 80s and upper 70s just after sunset.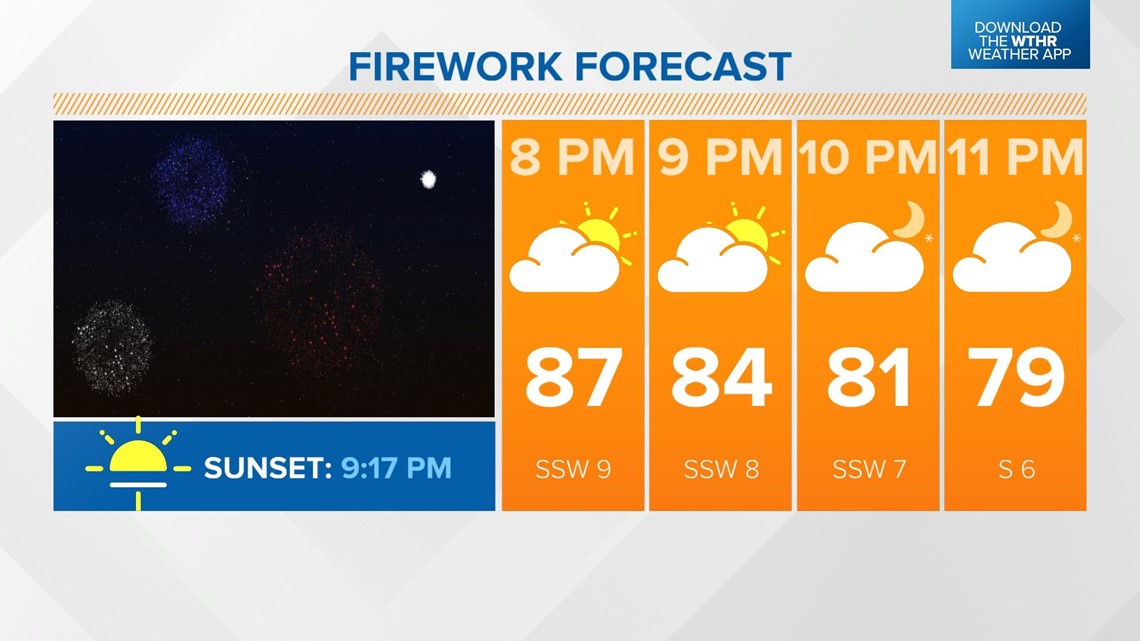 A better chance of showers and storms returns to the forecast starting Tuesday morning. A few storms could be strong to severe during the first part of the day Tuesday.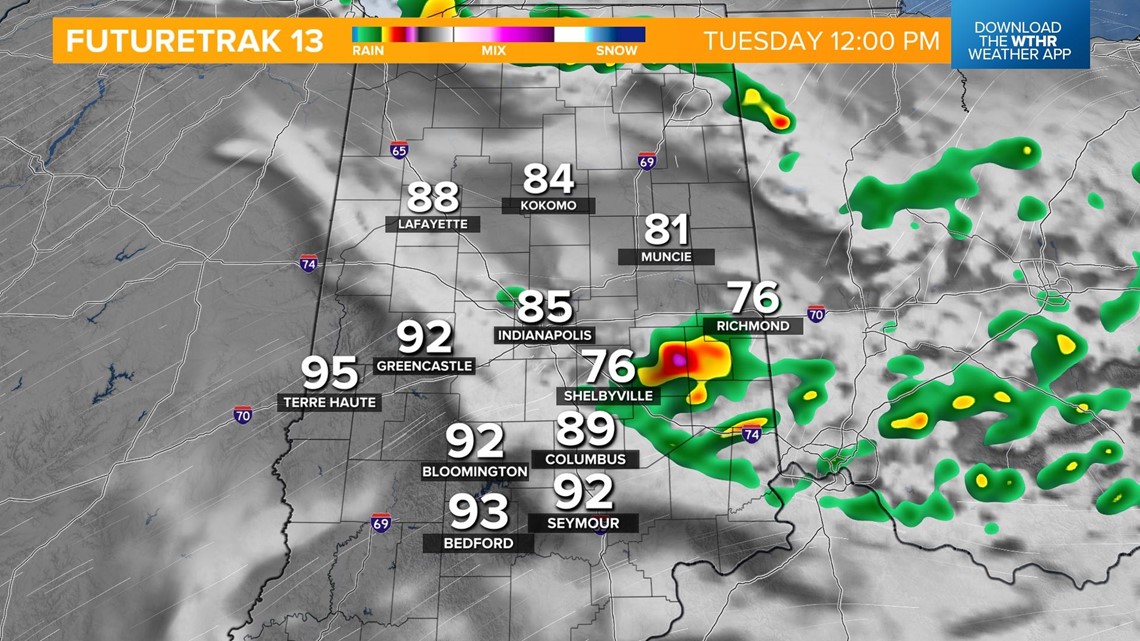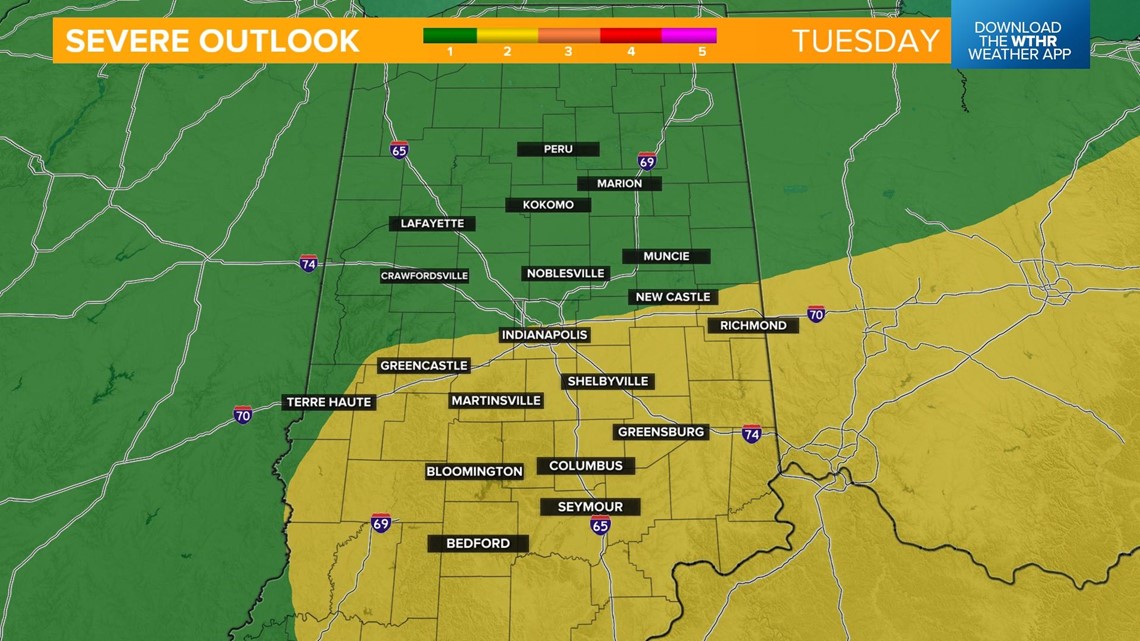 Central Indiana turns much more muggy and uncomfortable with rising dew points into the mid 70s and daytime highs in the mid 90s. This heat streak continues for the remainder of the week with highs in the low 90s and daily scattered afternoon showers and storms.
The "muggy meter" will also be in the miserable category with dew points forecast to be in the mid 70s for most of the week.