INDIANAPOLIS — We're making today and Thursday "Weather Aware" days with the potential of funnel clouds, rotating storms, and possibly a few tornadoes. This severe weather risk comes from the atmospheric spin around an approaching upper level low, noticeably more humid air that's pushed the Muggy Meter to the "miserable" range, low cloud bases, and increasing instability during peak heating hours between 2 - 9 p.m.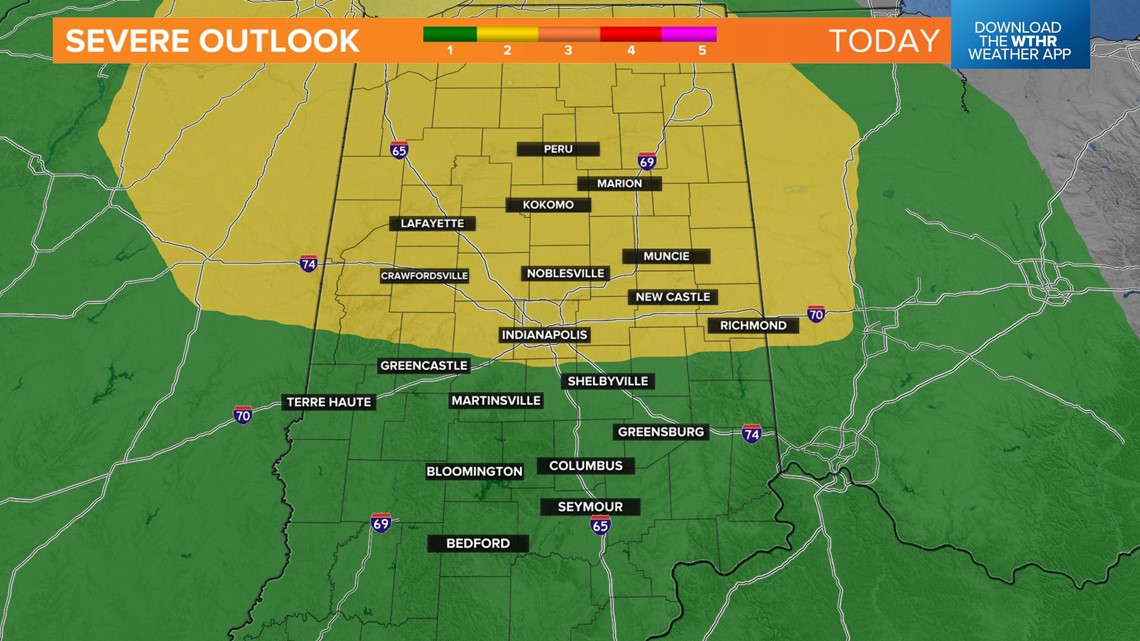 Watches and warnings are possible this afternoon and again Thursday afternoon and we'll be updating as needed. It's no surprise to us that the Storm Prediction Center placed parts of central Indiana within a Level 2 (out of 5) risk for severe weather with tornado probabilities (within 25 miles of a point) ranging from 2% to 5% over the entire viewing area. In addition, severe wind gusts are also possible. Please have way to get watches and warnings.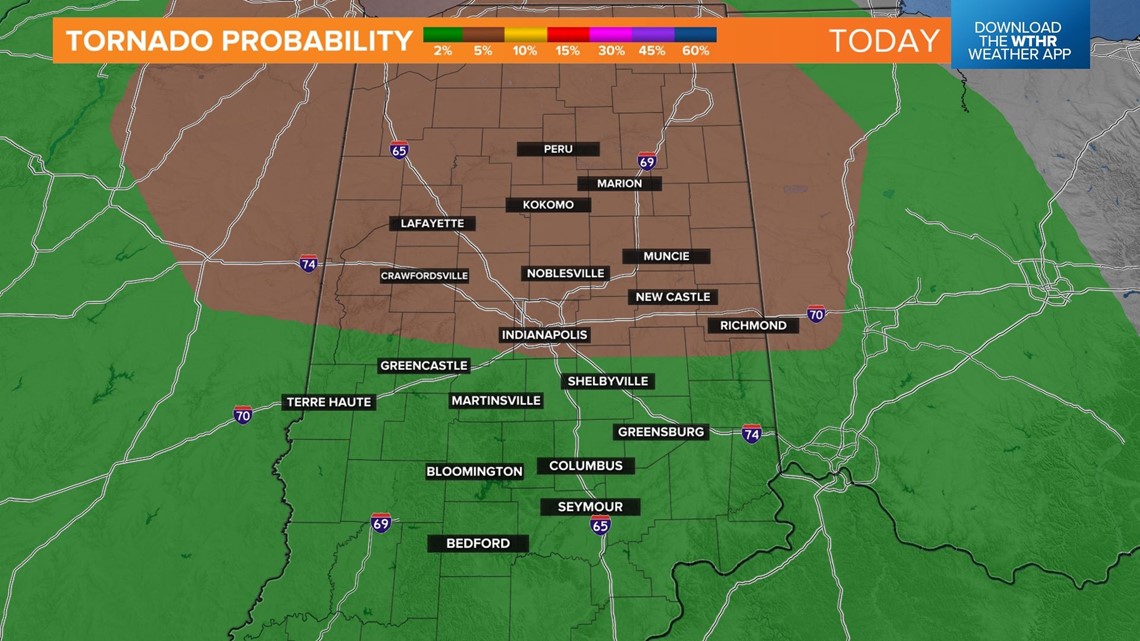 Central Indiana remains on the eastern side of the circulation of the upper low again on Thursday... which is the most favorable side for rotating storm/tornado potential. The probability of severe weather could rise for tomorrow, but either way you should expect scattered to numerous downpours/thunderstorms Thursday afternoon... some of which could become severe and rotate.
This slow-moving upper low lingers around the Ohio Valley on Friday and brings unsettled weather for Carb Day. We continue to forecast drizzle, showers, and possibility of thunderstorms at times on Friday. If no sun breaks emerge, temperatures likely stay in the 60s.