INDIANAPOLIS — Central Indiana is enjoying more sunshine this afternoon and more above average temperatures, with highs peaking in the mid- to upper 40s.
Clouds return overnight and sprinkles and showers are fair game by sunrise Tuesday morning. Rain won't be terribly heavy Tuesday, but it certainly won't be as bright nor dry compared to today. However, that doesn't mean it won't be less mild as we're expecting temperatures to again reach or exceed 50°.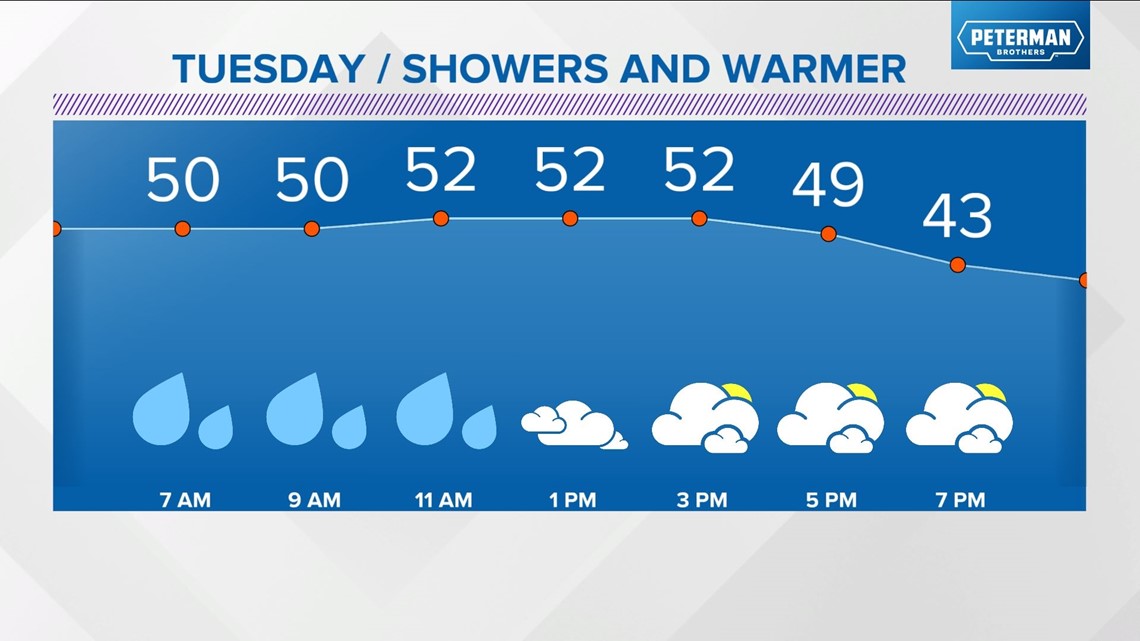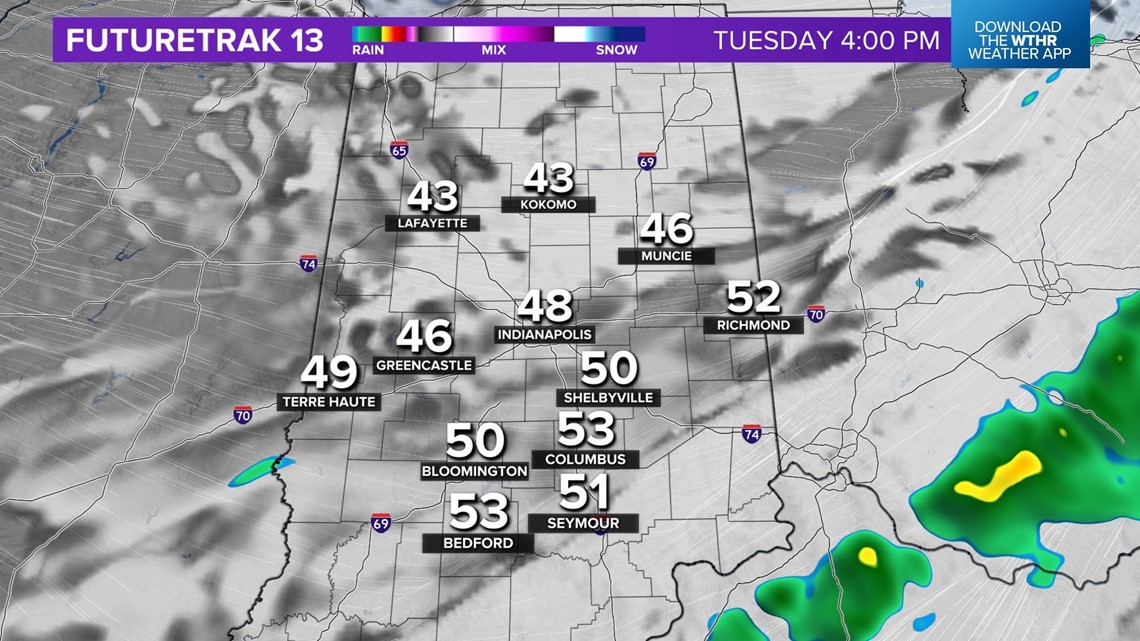 The bigger rainmaker arrives mid-week and looks to deliver a widespread 1"+ of rainfall by Thursday afternoon.
Wednesday morning begins dry and seasonably chilly with temps near 30° or colder. We'll be stuck under cloud cover with an easterly wind that slows warming until the passage of warm front much later in the day.
Please note that the high temperature forecast of 50° on Wednesday may not occur until after sunset. Conversely, the mid-/upper 50s for Thursday's high likely occurs early in the day before a cold front moves through the state.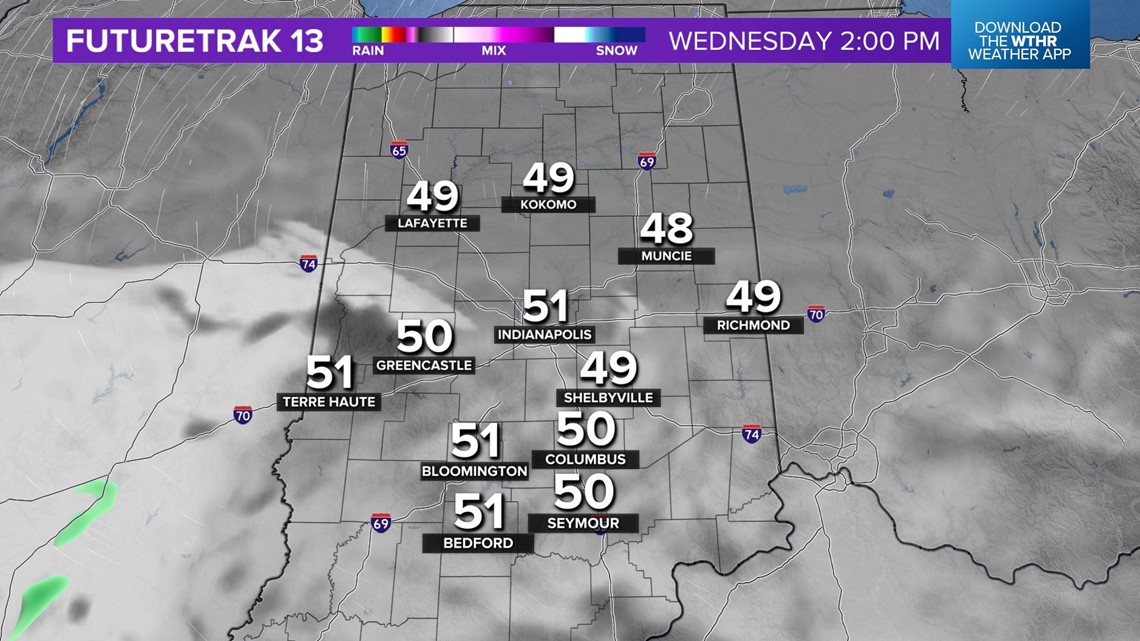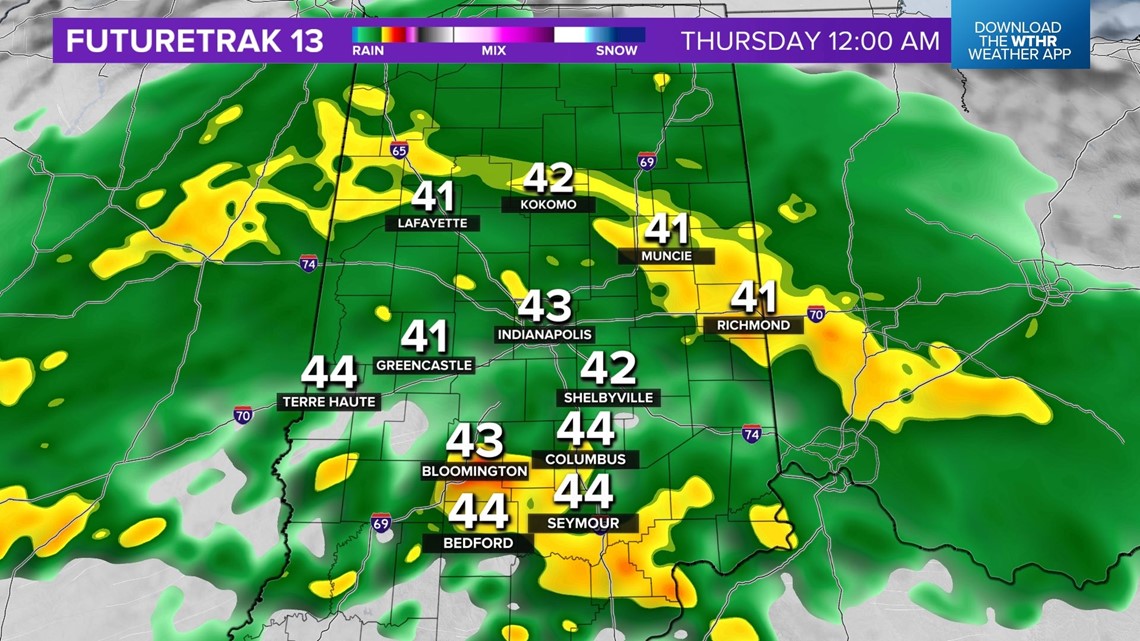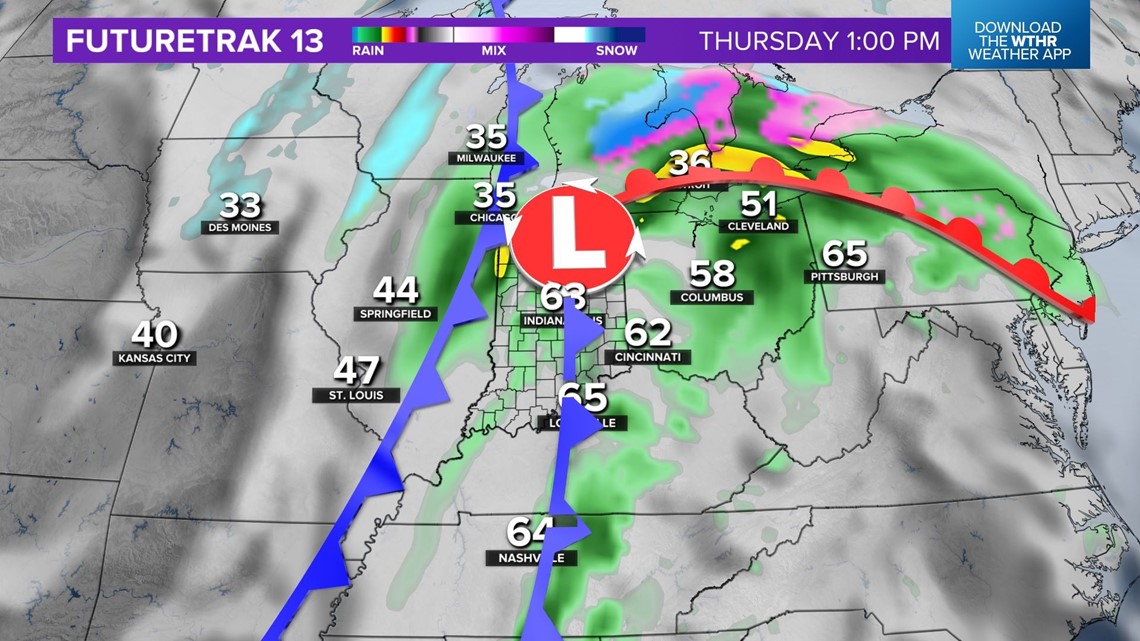 In between that time will be a bout of widespread rainfall that falls heavily at times and possibly with some thunder, too.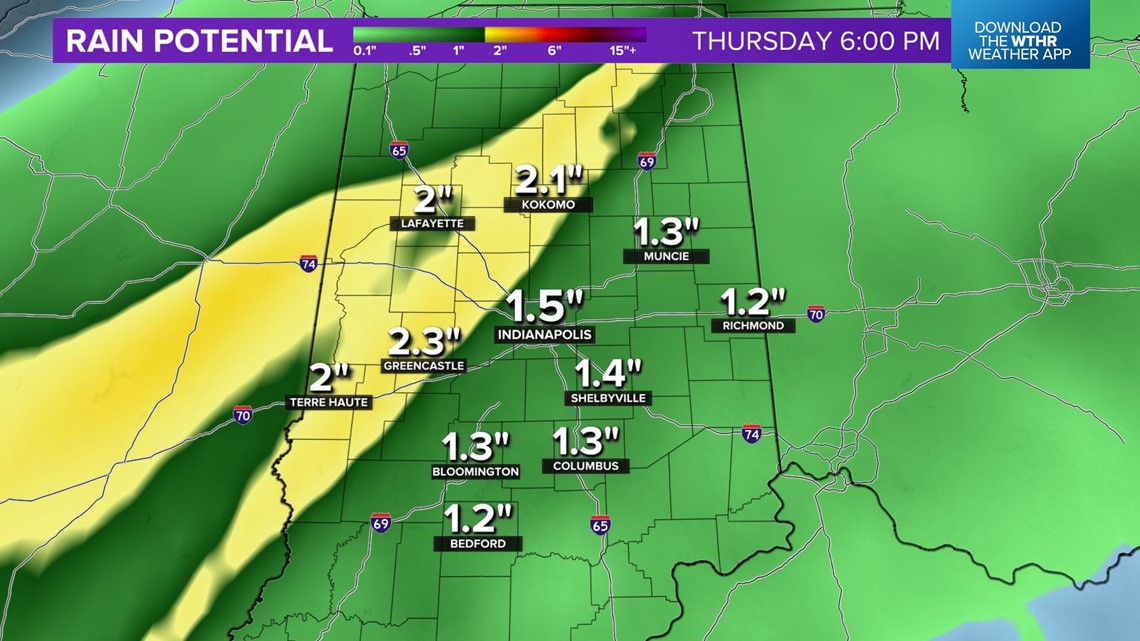 Rain amounts are forecast to be 1" and higher for a good portion of central Indiana. Seasonably colder air quickly wraps into the state as the storm center moves away Thursday afternoon into Friday.
Another weather system moves along that trailing front and brings a chance of rain/snow Friday into Saturday — maybe enough snow to cover the ground by the start of the weekend.
But any cold will be short in nature and long-range guidance remains bullish on even warmer air arriving the middle of next week that could deliver some days in the 60s.