INDIANAPOLIS — As we continue the countdown for the first day of fall coming up this Saturday, Sept. 23, we can analyze ongoing weather conditions — most specifically the temperature and soil moisture — to predict when and how vibrant our fall foliage is expected to be.
Around this time of year, leaves begin the process leading up to their "fall" in response to the shortening days and declining intensity of sunshine. As of this week, we aren't seeing much color change across the country. Low color is now being reported in the higher elevations out west, as well as parts of northern Michigan.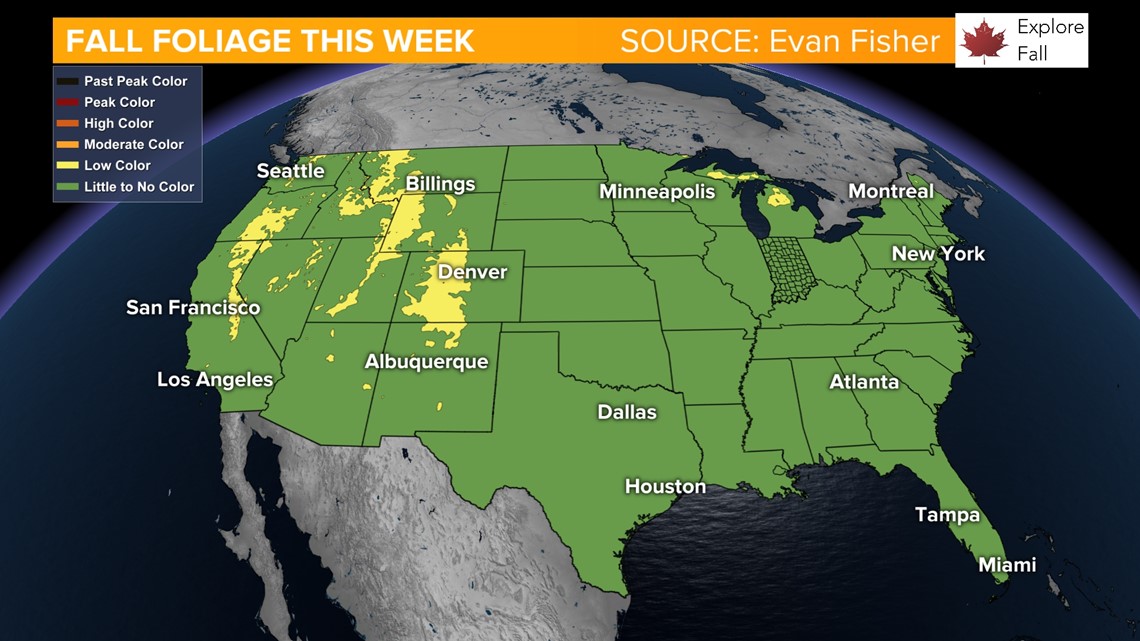 Ideal conditions for the most spectacular color displays come with a string of warm, sunny days with cool and crisp but above-freezing nights. Under these conditions, lots of sugars are produced in the leaf, but the cool nights and the gradual closing of veins going into the leaf prevent these sugars from moving out. Lots of sugar and light bring vibrant colors.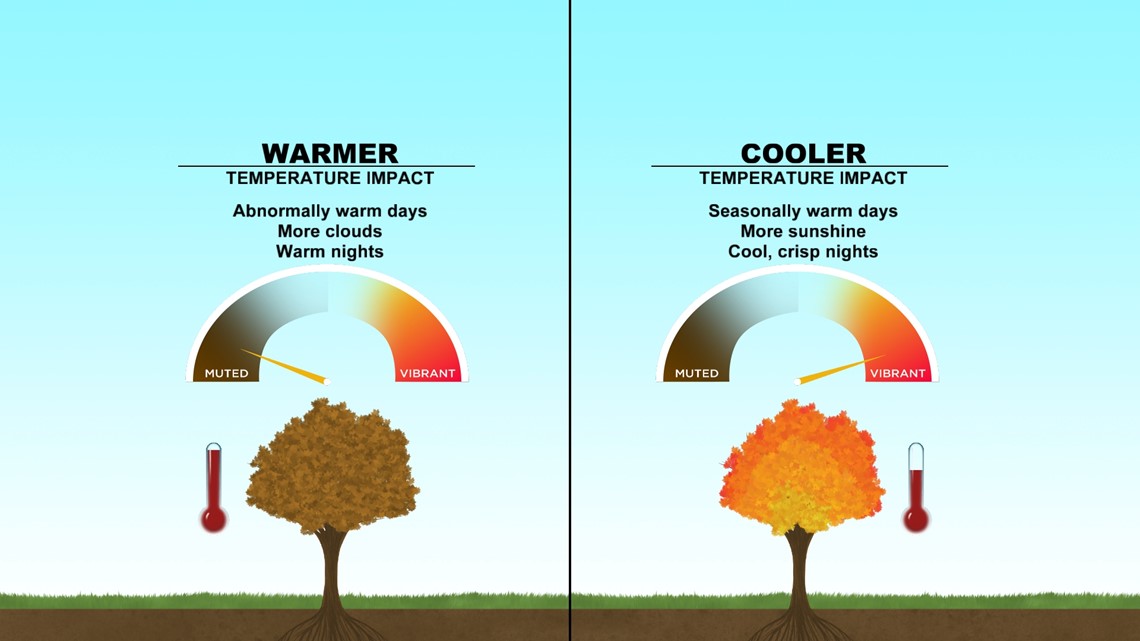 Our average high/low temperatures as of Sept. 19 are 77/56 degrees. The forecast leading up to the start of the fall season will be slightly above average with highs in the low-to-mid-80s and lows in the low 60s.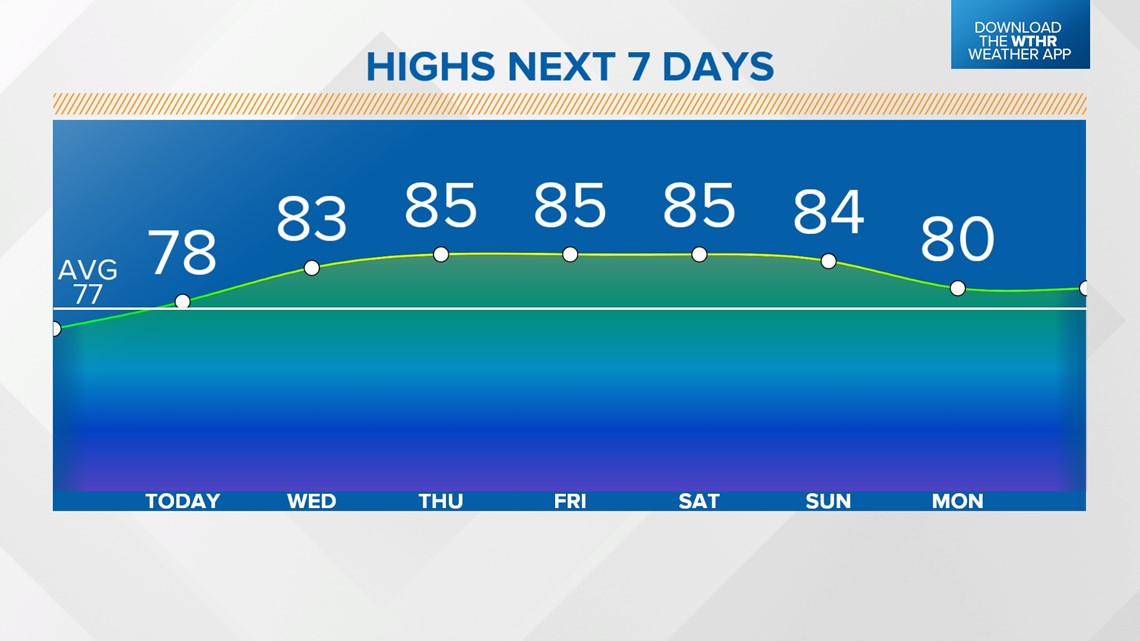 From a moisture standpoint, we're heading into the fall season in a rainfall deficit. Over the past two months, the Indianapolis area is running 2.6 inches below average. With little to no rain in the forecast over the next week, this dryness could potentially delay the start of fall foliage a bit.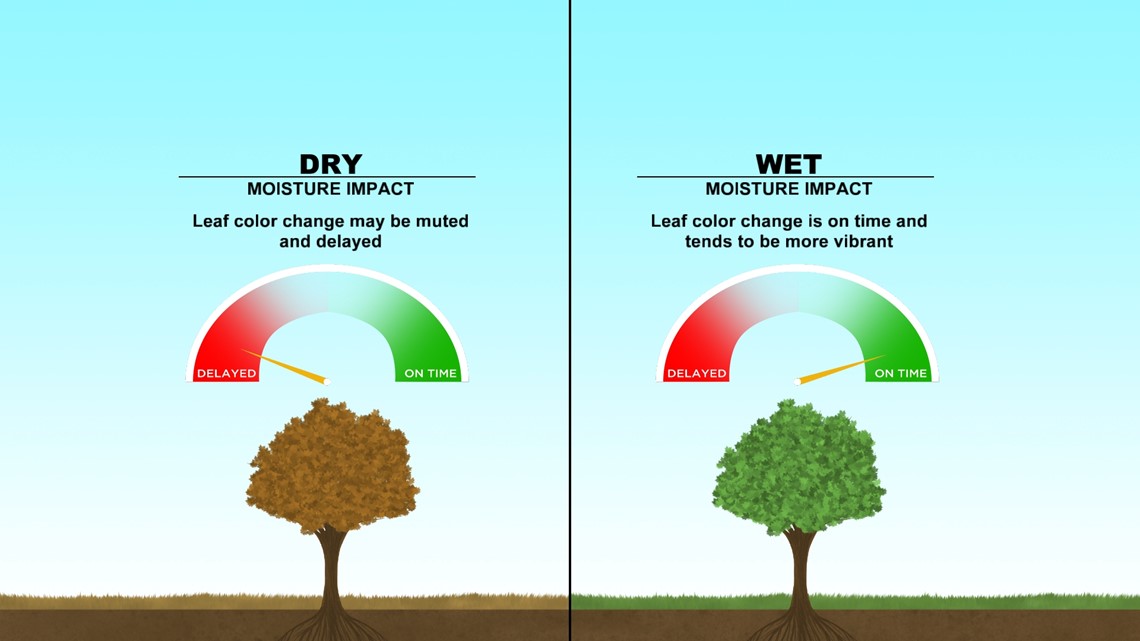 On average, most of the state of Indiana sees peak fall foliage occurring in late October. Make sure to check back for the latest in our fall foliage outlook.