INDIANAPOLIS — A few rounds of snow are headed toward northern and central Indiana.
We're watching a clipper system for Sunday morning. Snow moves in around 3 a.m. to northern portions of the state.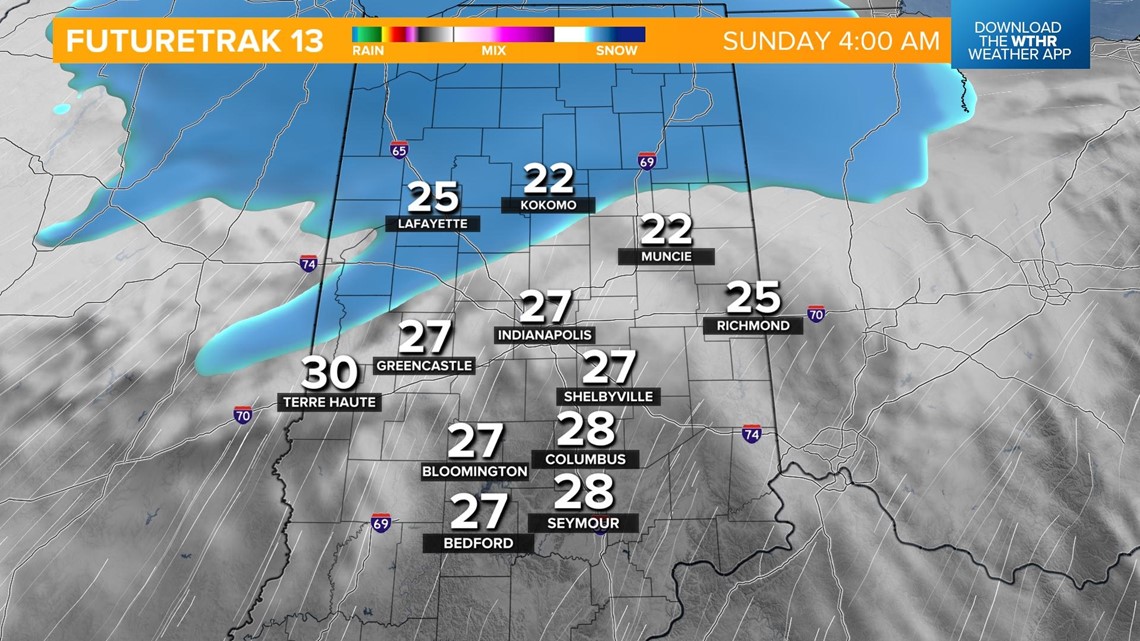 Snow becomes more widespread including the Indianapolis metro are by 7-9 a.m.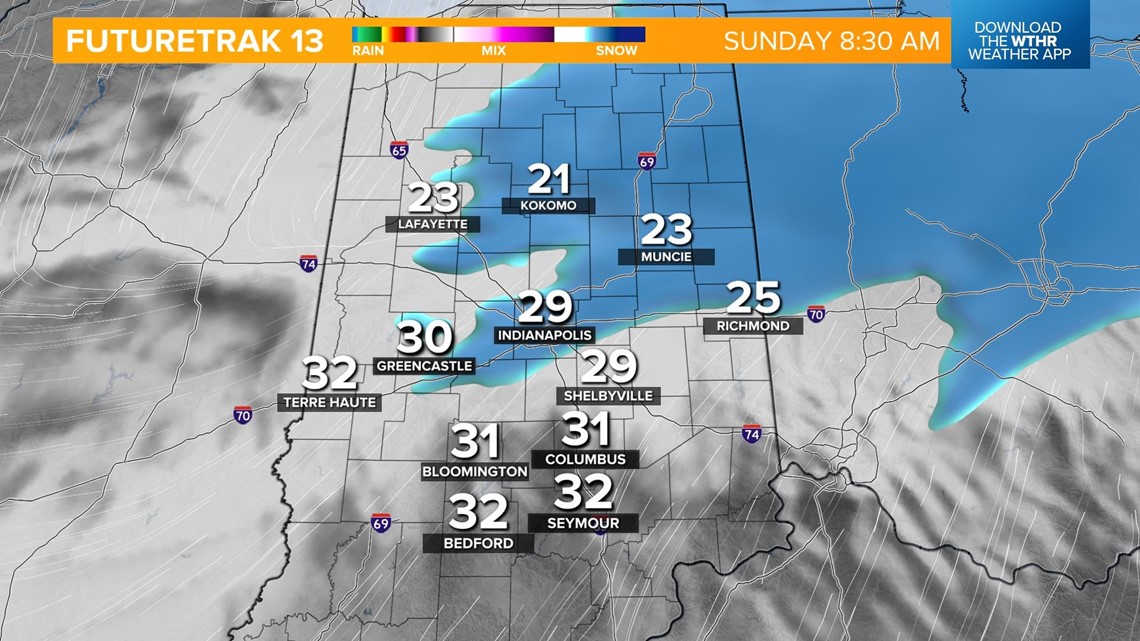 Most of the snow will be gone by lunchtime.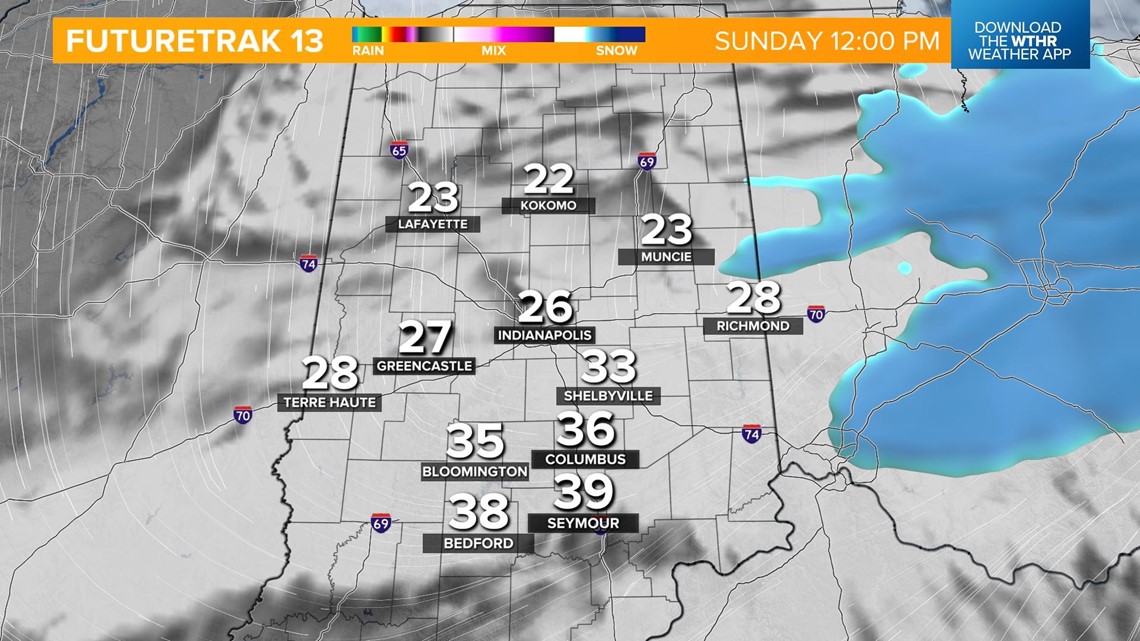 While this isn't going to be a major snow event, it will bring 1-2" of accumulation through central and northern Indiana, creating slippery road conditions. Once the snow wraps-up, blowing snow will become an issue lowering visibility as gusts up to 25 mph are possible. Temperatures top out near 30 Sunday afternoon and fall back into the upper teens overnight.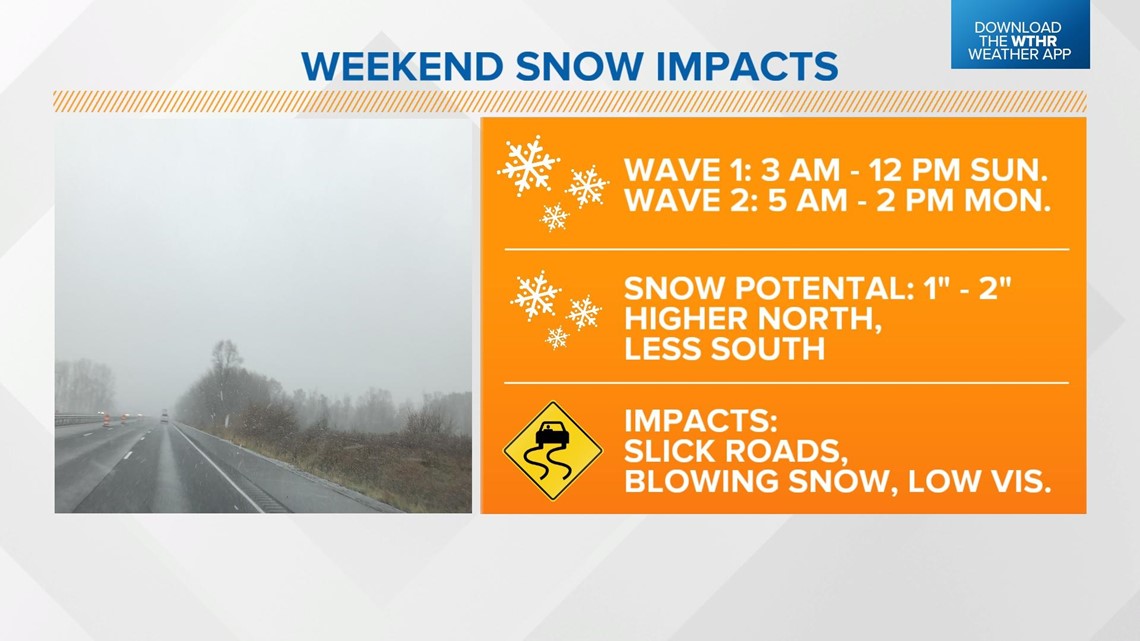 Another wave of snow will press through the Great Lakes region starting around 6 a.m. Monday, especially in northern Indiana.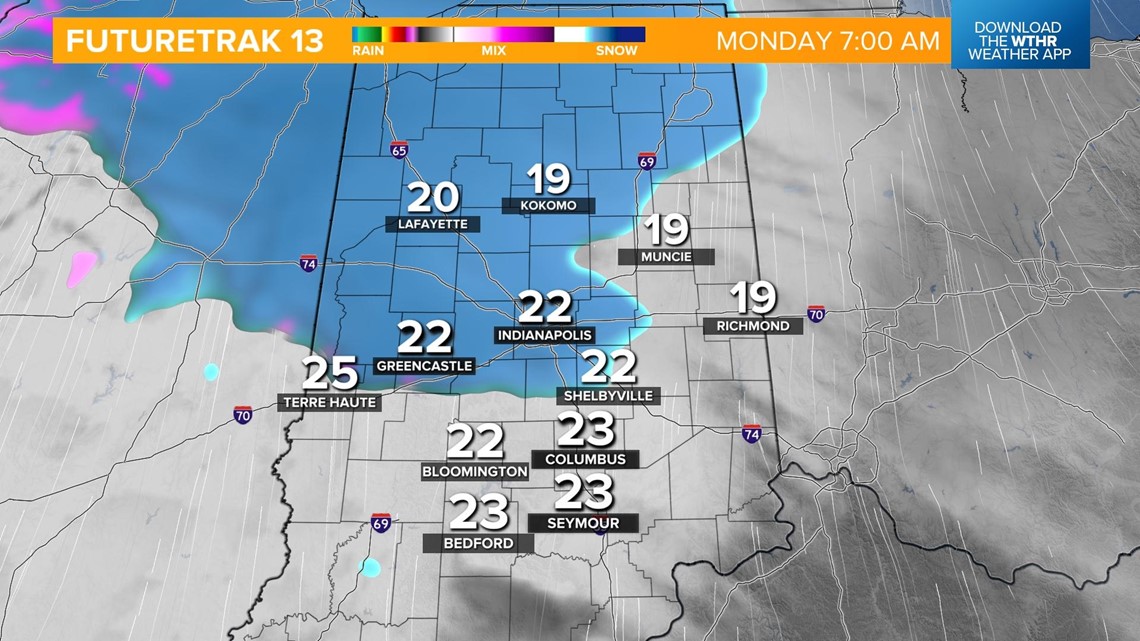 If snow develops far enough south, this could impact the morning rush hour through metro Indy.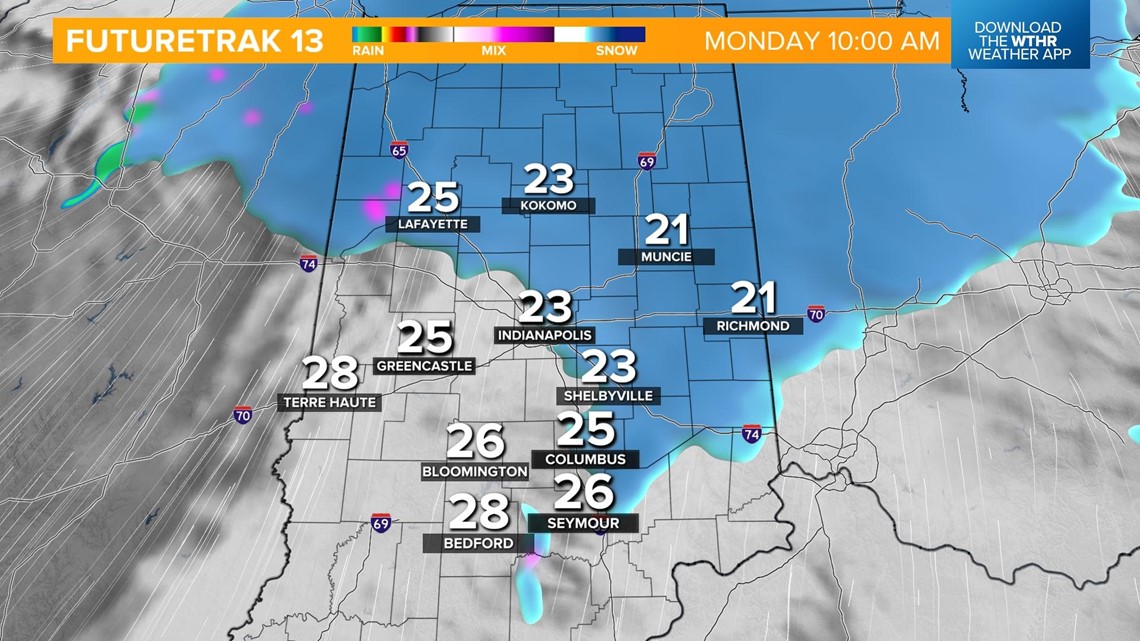 Snow wraps-up around midday.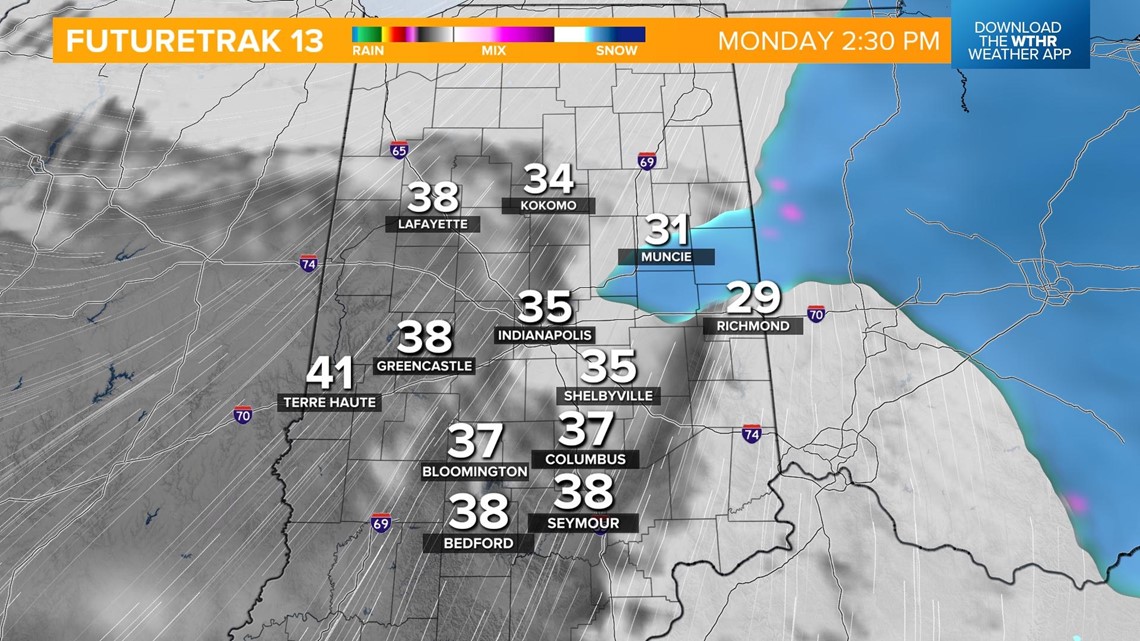 This will bring a two-day total of 2-3" for the northern tier of the state including Lafayette, Kokomo and Muncie. Southern Indiana will really miss out on a majority of these two snow systems with places like Bloomington and Columbus seeing a dusting, at most.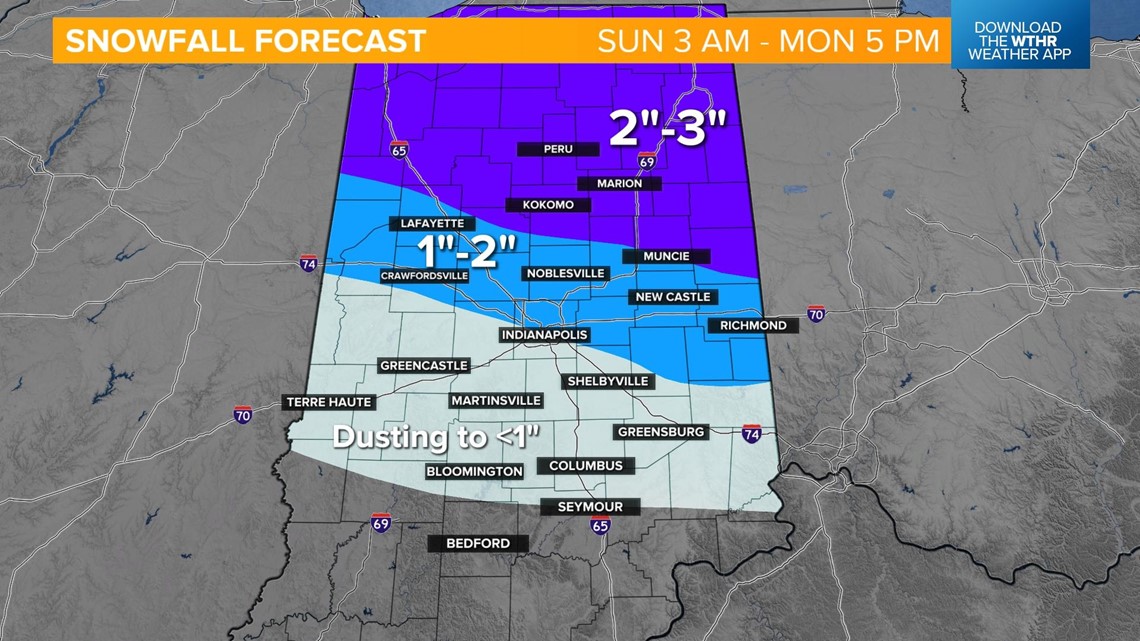 The rest of Monday will be mostly to partly cloudy as winds shift from the south in the afternoon and pump in warmer air. This will take highs back near 40 Monday afternoon.
Cold air returns for Tuesday with highs back in the mid to upper 20s with a more quiet, dry weather pattern setting up through Thursday.