INDIANAPOLIS — After several sunny days, clouds enter the picture tonight. Overnight temps will fall into the upper 40s and lower 50s. Thursday starts with clouds and a stray shower, but there is some afternoon sunshine on the way.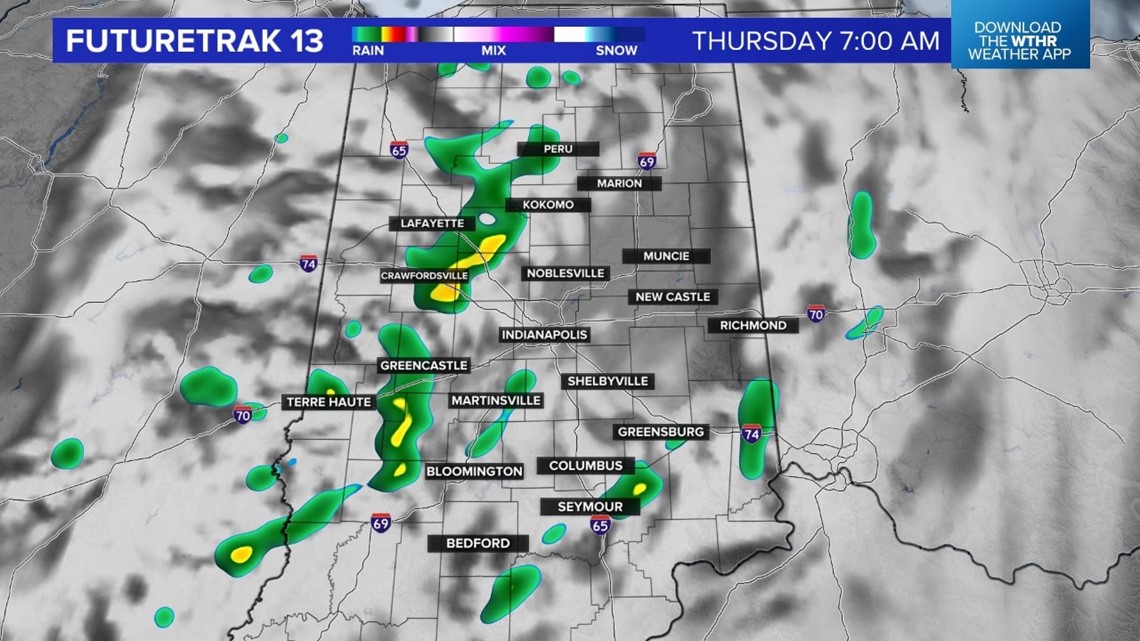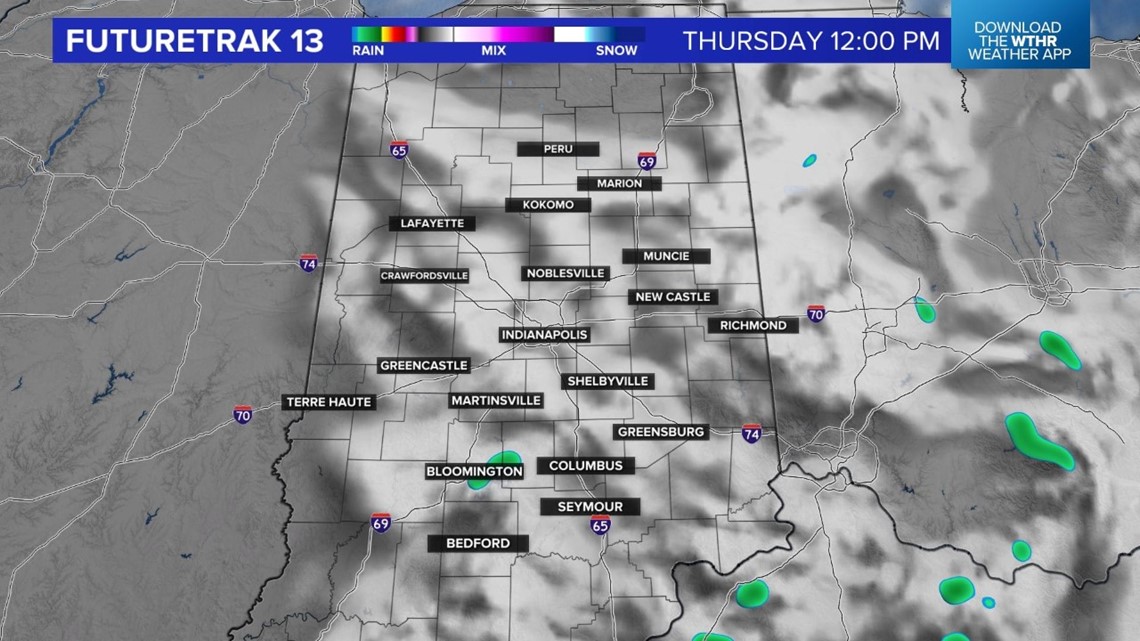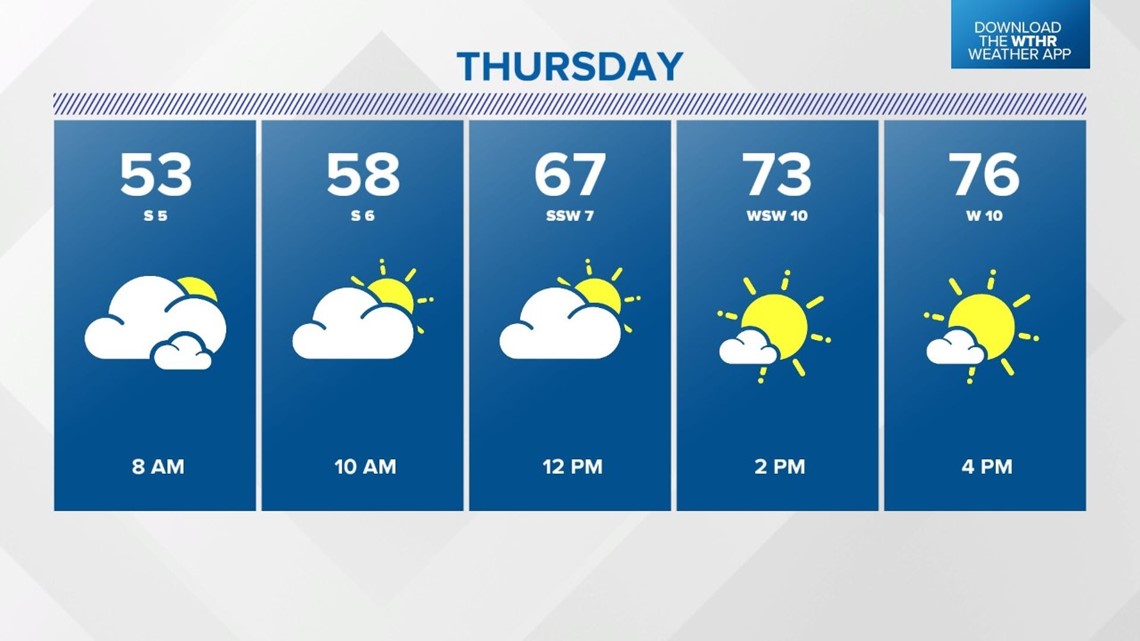 Middle 70s are in the Thursday forecast before 50s arrive on Friday.
The cooler change is the big weather story for the end of the week and the weekend.
Expect highs in the 50s on Friday and Saturday and in the 60s on Sunday. Frost will be possible Saturday and Sunday mornings.
This will be another brief chilly change with 70s back Monday and Tuesday.