INDIANAPOLIS — As of 7:05 p.m. EDT Wednesday, Hurricane Ian was still a Category 3 hurricane, with 125 mph winds.
The hurricane made landfall at 3:05 p.m. EDT Wednesday. When the center of the eye of the hurricane moves over land, it's consider making landfall. Ian went over Cayo Costa, west of Fort Myers.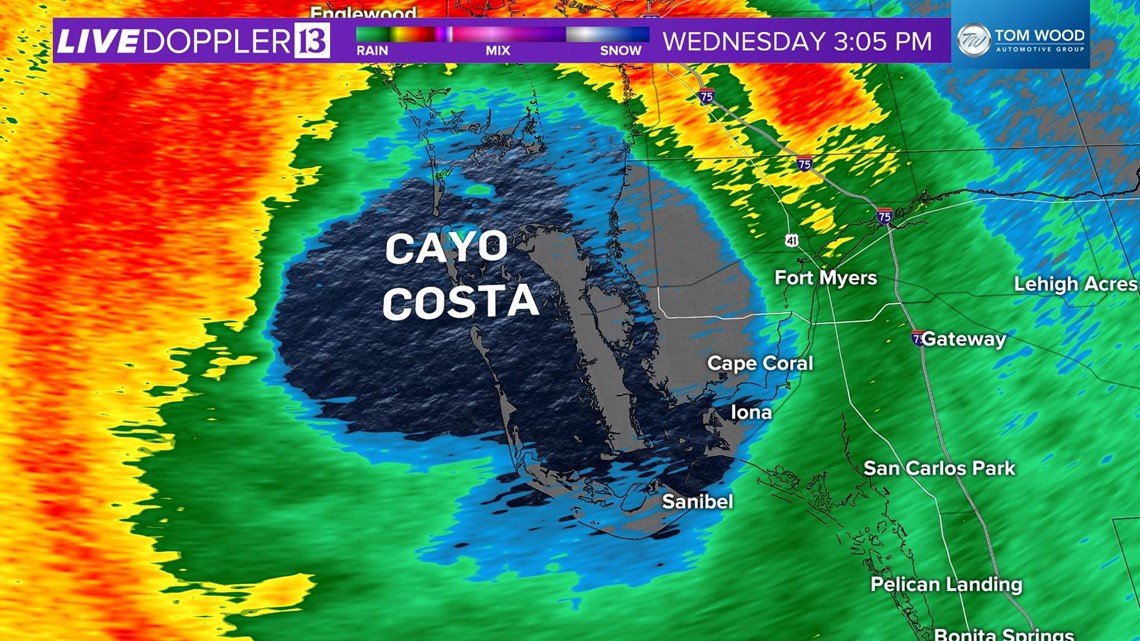 Strong hurricane force winds have been battering western and central Florida.
Because of the strong winds, many areas are without power, including Lee County, with most of the county without power.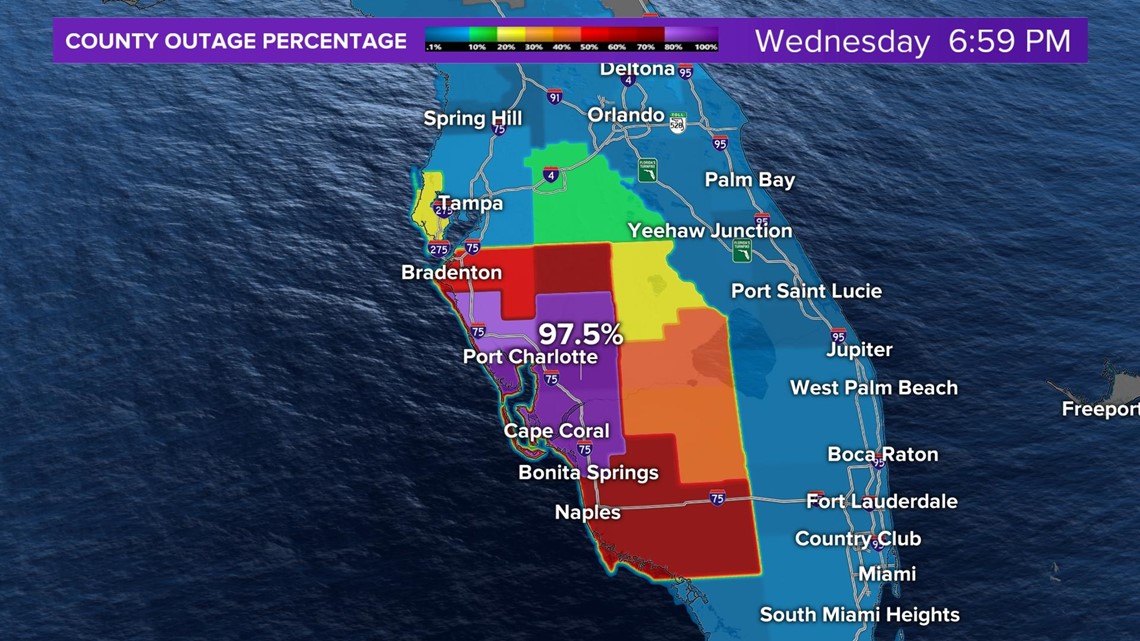 Heavy rain is expected through Thursday. The heaviest rain will fall between Tampa and Port Charlotte to Daytona Beach.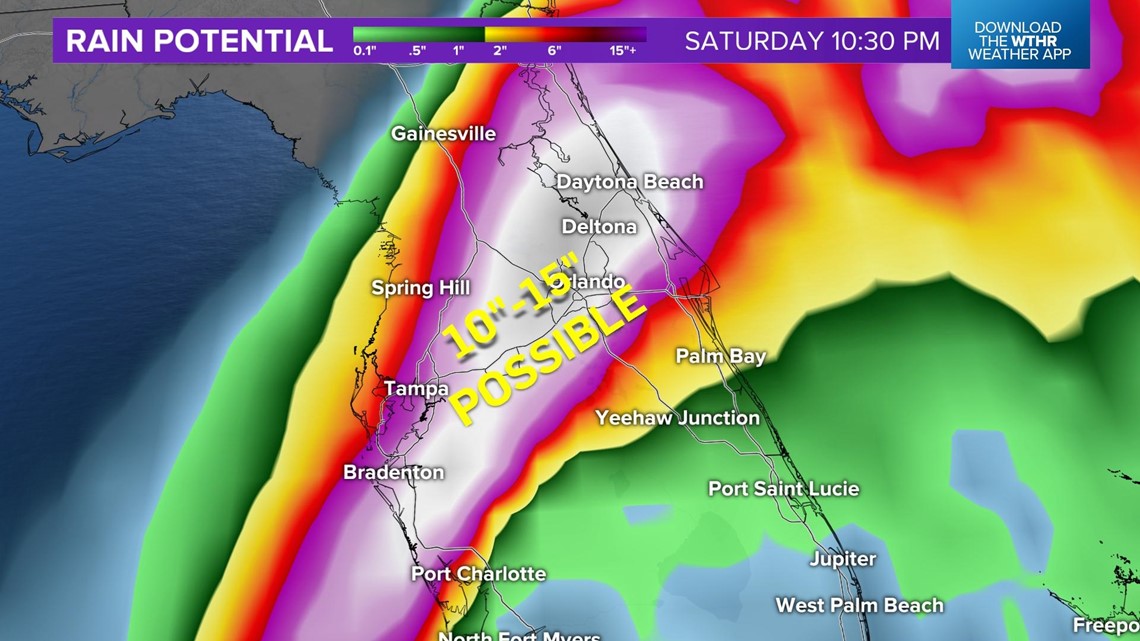 Here is the track of Ian into Friday afternoon.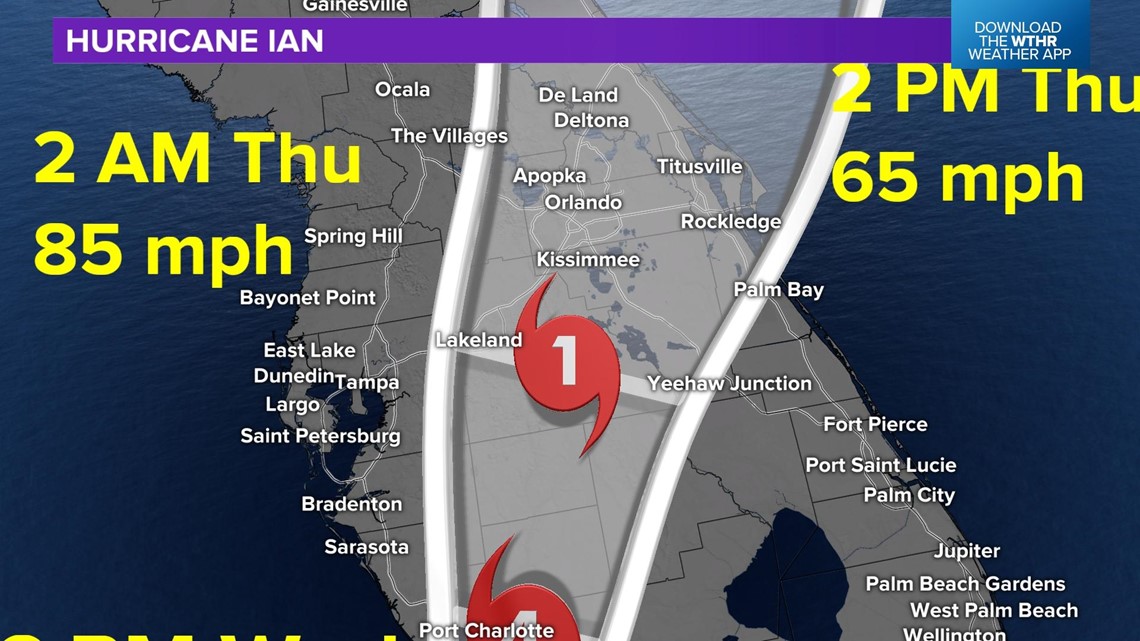 Ian is expected to go back into the Atlantic and then will have impacts along the coast of South Carolina.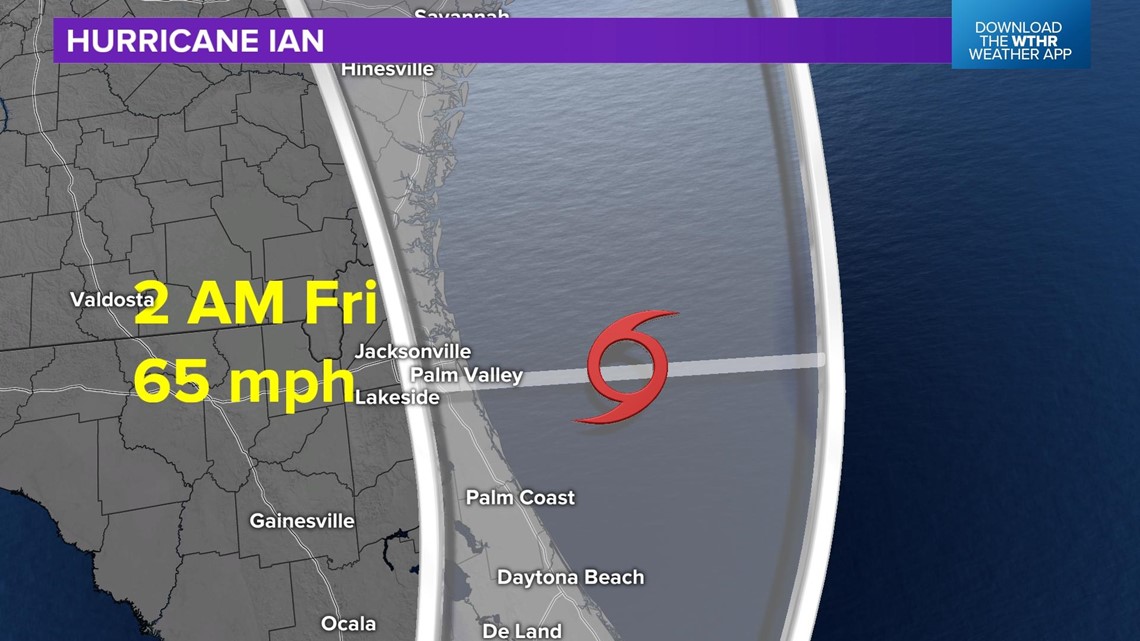 Storm surges of 1" to 3" are expected along the South Carolina coast.