INDIANAPOLIS — While the remnants of Hurricane Delta look to miss central Indiana today, we aren't completely out of luck getting some rainfall soon. Most of the state is experiencing dry to moderately drought conditions with many spots at a near 3" deficit in the past 30 days.
And we haven't recorded any rainfall in the Indy metro yet this month.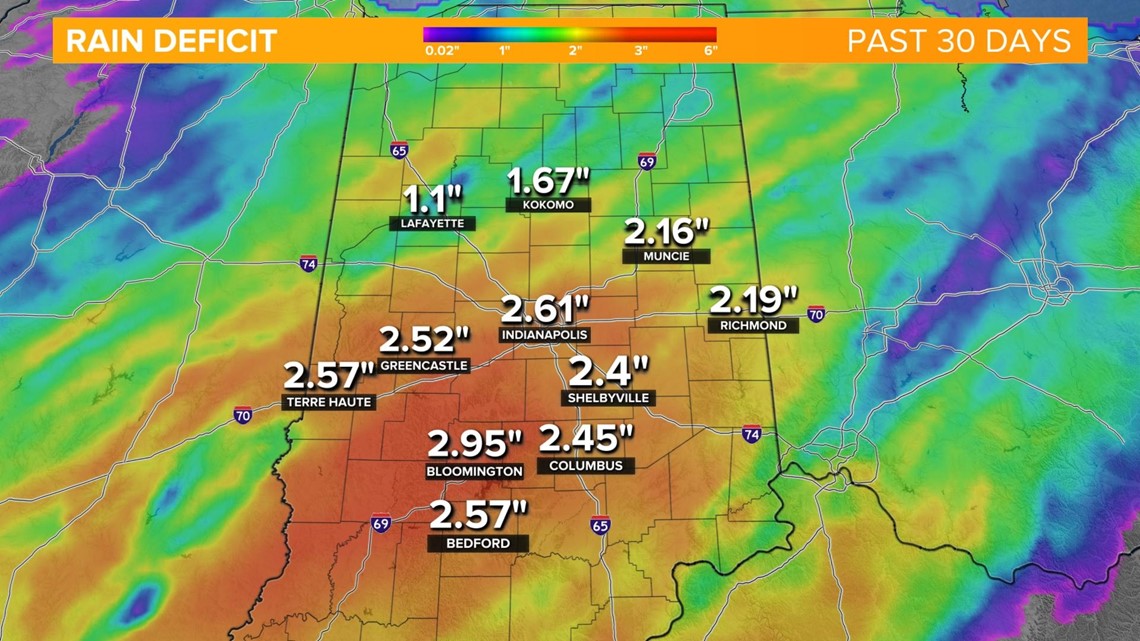 Our next rain chance comes along a cold front on Monday afternoon. Showers push into the western side of the state around lunchtime and will track east.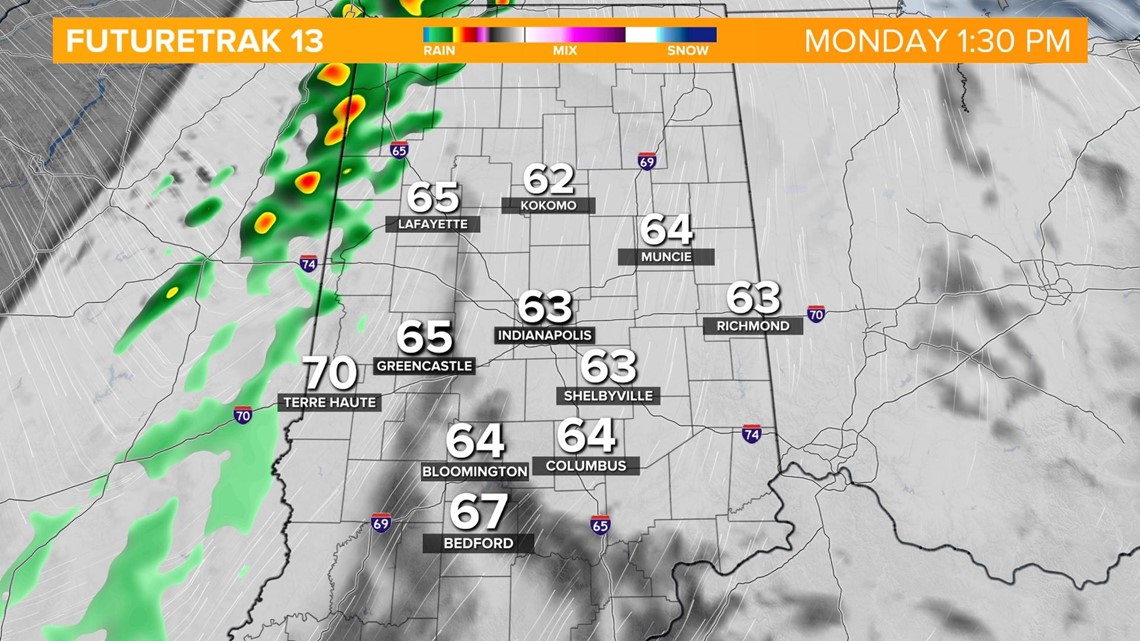 The Indy metro will most likely see these scattered showers through the afternoon into the early evening including the rush hour.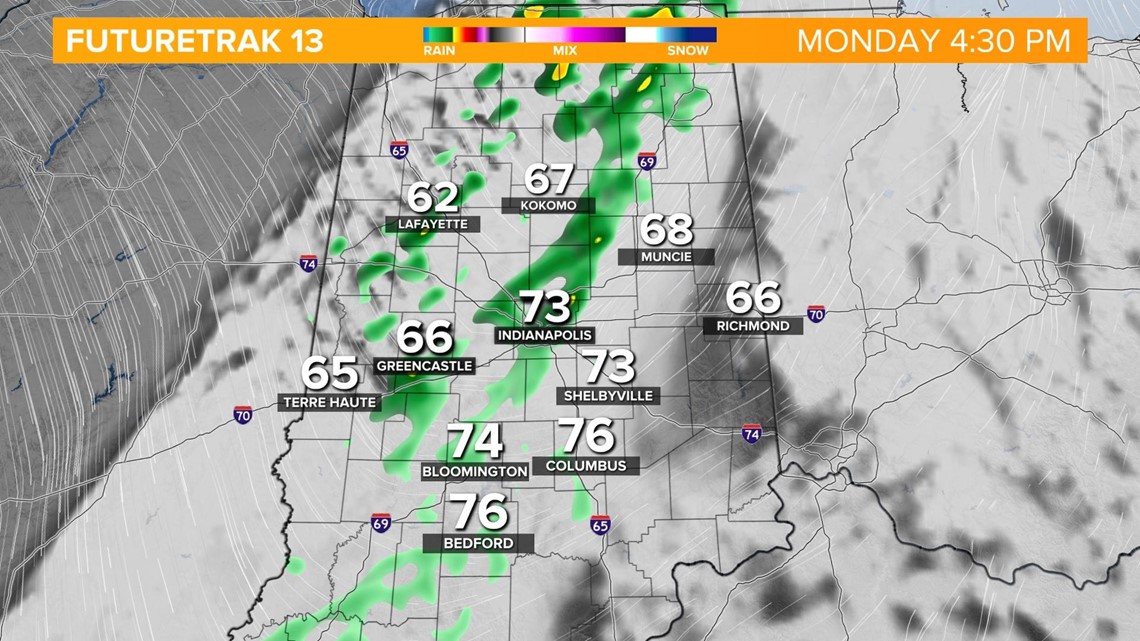 The front slides east and the rain will wrap up just after sunset on the eastern side of the state. The sky will then quickly clear as cooler, drier air returns.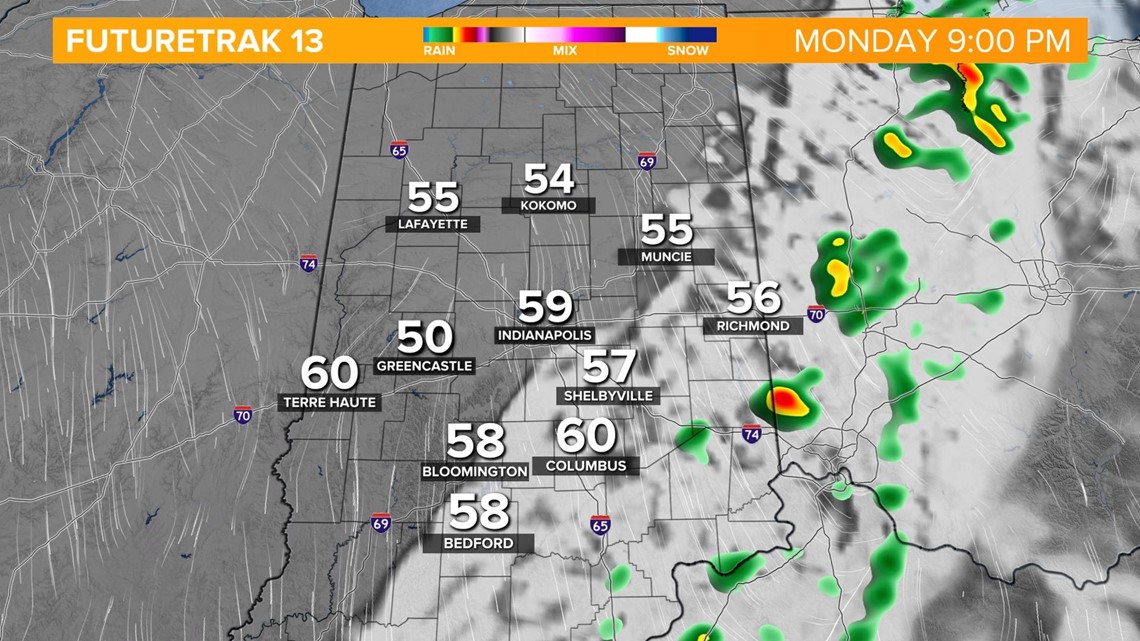 This won't be a major rain event. Most places can expect 0.10" - 0.20." Our next chance of showers arrives Thursday afternoon another frontal boundary.