INDIANAPOLIS — We're wrapping up our third straight day of dangerous heat in central Indiana, with heat indices still around 100 degrees.
In addition, air quality remains in the "unhealthy for sensitive group" range due to an increase low-level pollutants. These pollutants are teaming-up with a layer of Saharan dust to make our sky much hazier today, which will lead to fiery sunset this evening and sunrise Thursday morning.
Much of central Indiana will be in a Heat Advisory Thursday with peak heat indices in the 95 to near 100 degree range. The remnants from severe storms upstream of us arrive early Thursday morning in a weakening state, but perhaps enough to deliver spotty showers and/or some thunder.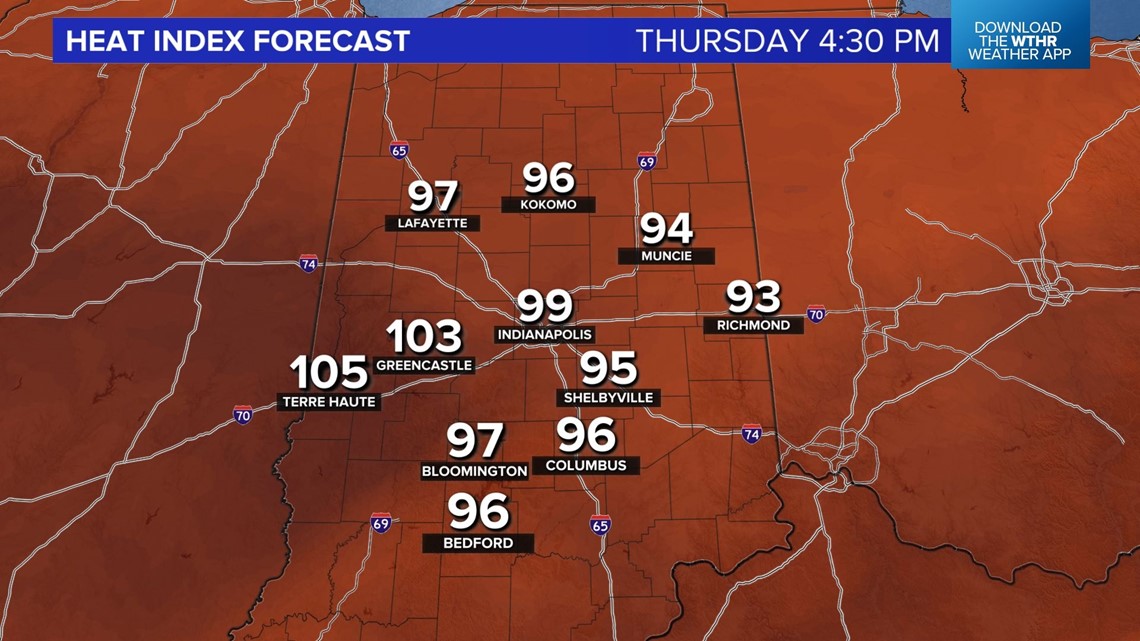 Much of Thursday will be rain-free and we'll wait and watch to see if scattered heavier storms re-develop along an approaching boundary Thursday evening into early Friday morning.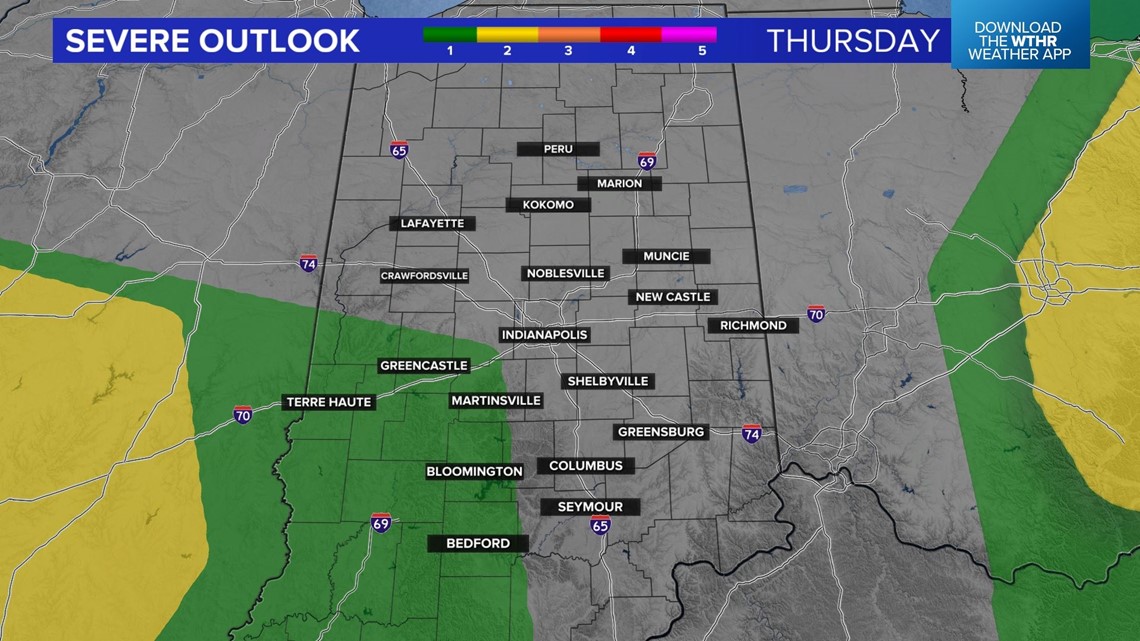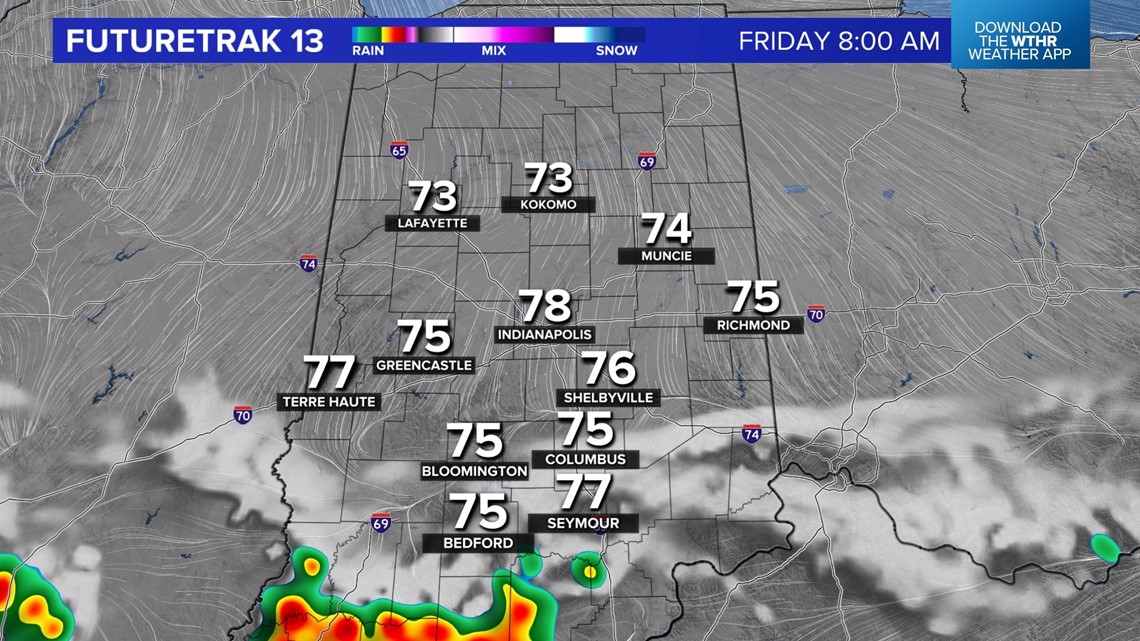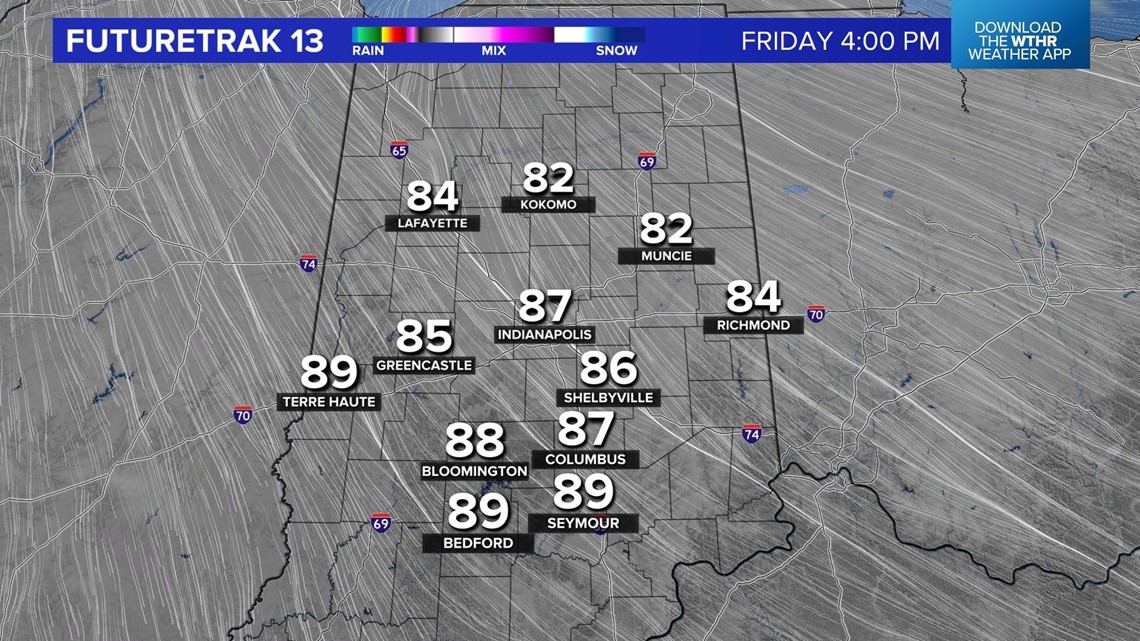 That front will be what delivers refreshing air for the weekend, but not before a rather humid Friday morning of dewpoints near 70.
Any lingering storms Friday morning quickly depart for a mainly sunny and warm afternoon of highs in the mid/upper 80s.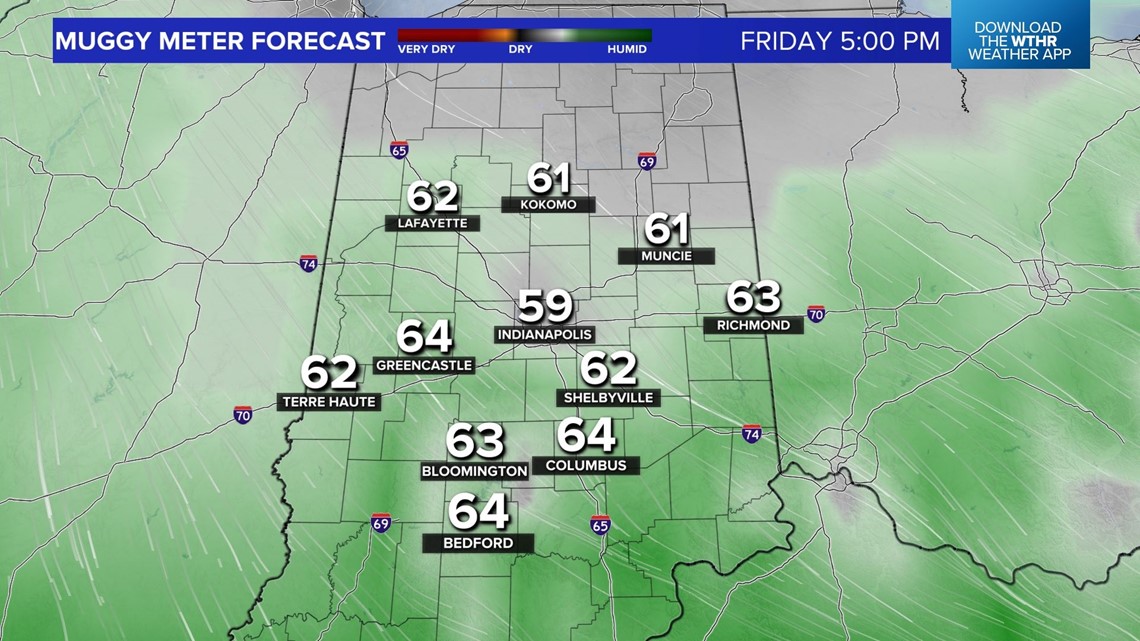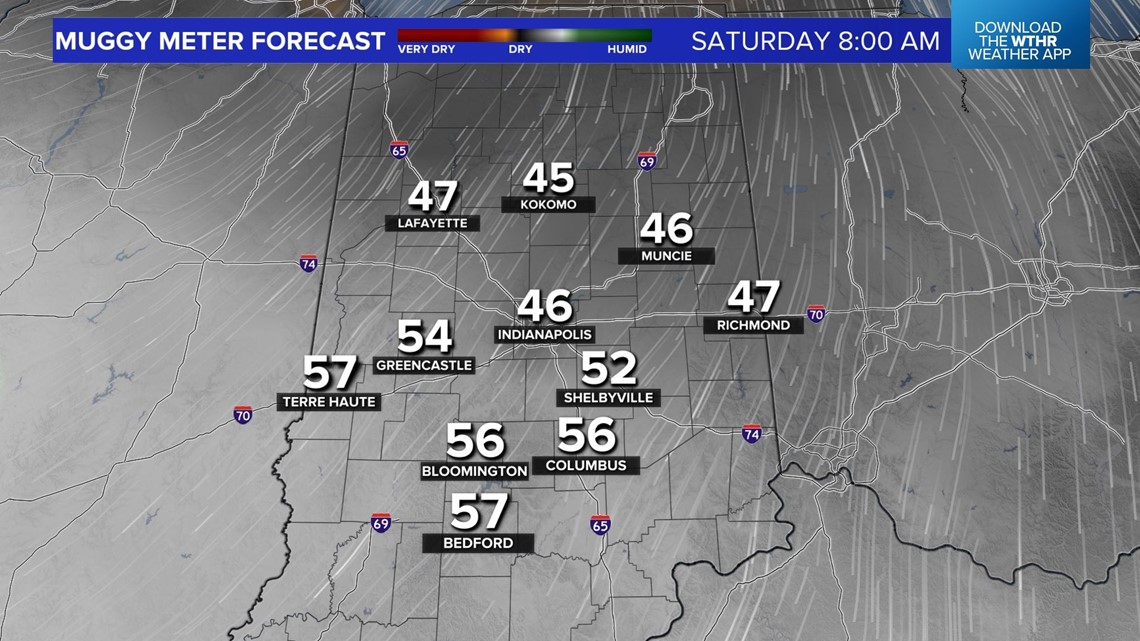 You'll feel the Muggy Meter dropping Friday afternoon and wake up to dewpoints in the 40s Saturday morning, which will feel so much better than what we've endured since Monday.
The dry air leads to comfortable morning temperatures in the 50s this weekend with seasonably pleasant highs near 80. You'll be able to give the ACs a well-deserved break over the weekend, and they'll need to prepare for next week.
A less-humid air mass next week means we'll have temperatures closer to 100 degrees vs heat indices near/above 100 this week as dry air heats-up and cools down easier than humid air.
Either way, prepare for another streak of dangerously hot air.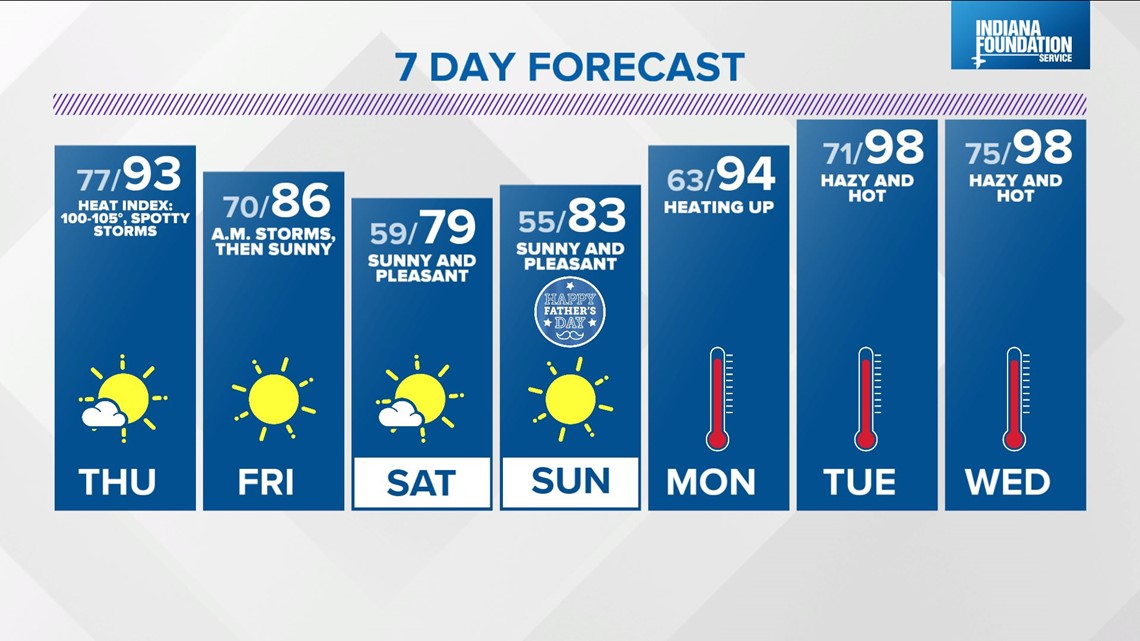 What other people are reading: