INDIANAPOLIS — More heavy rain will be possible with daily chances of showers and storms through mid-week. A few storms today could be strong to severe, with damaging winds the main threat.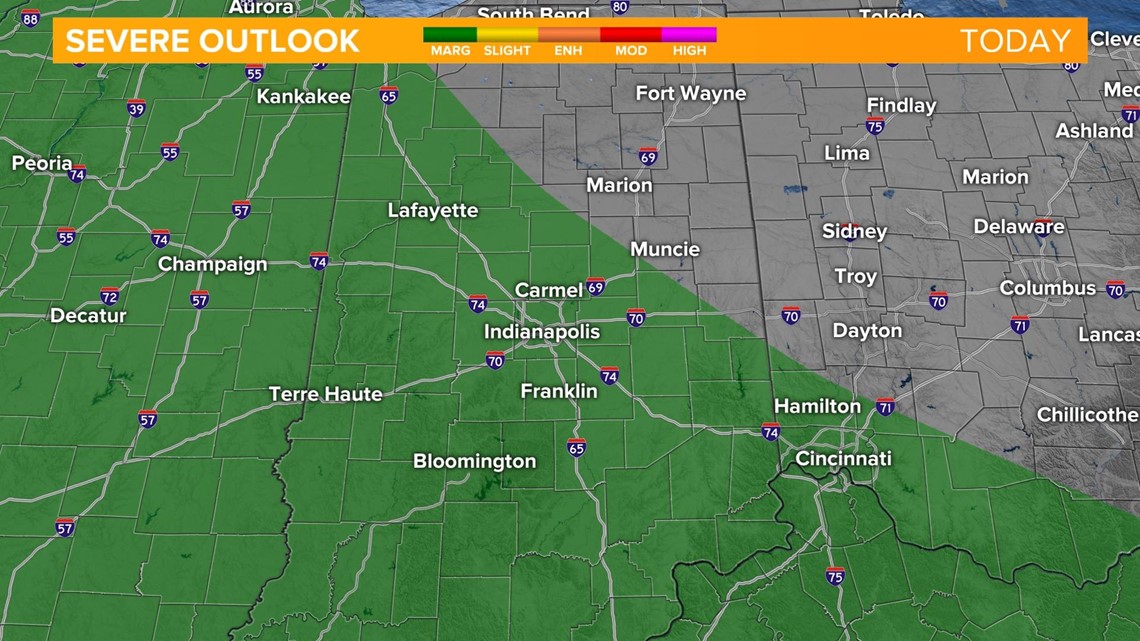 Scattered showers with embedded thunderstorms redeveloped Sunday morning.
Isolated showers and storms will be possible again this afternoon. They won't be as numerous as yesterday, but a quick soaking will be likely within the storms. With a tropical air mass in place, it won't take much to trigger a shower or storm.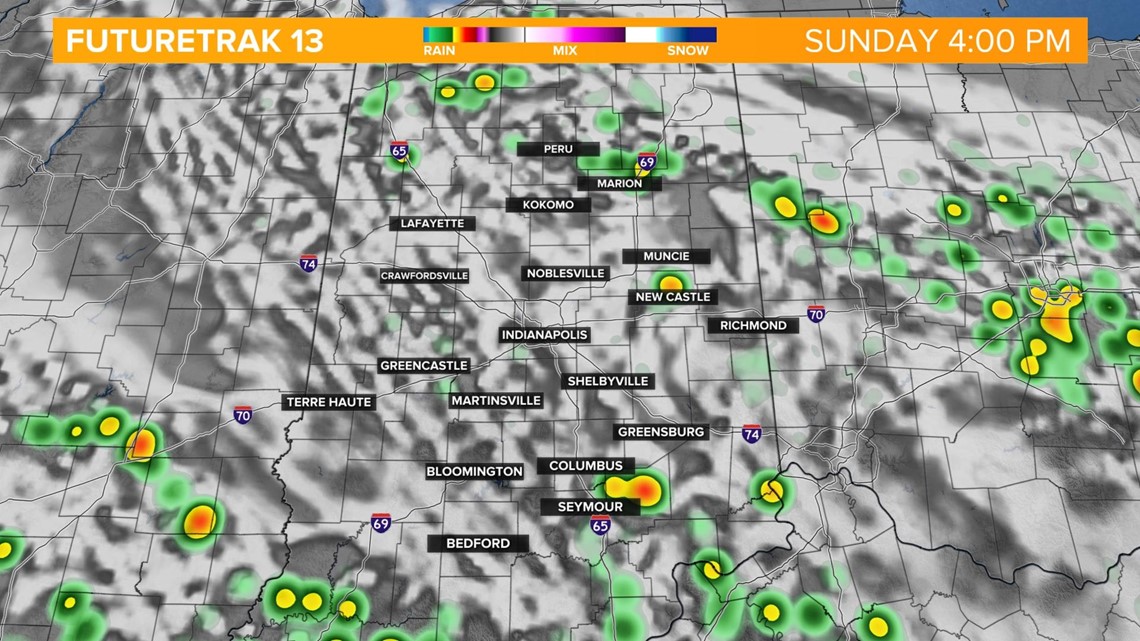 There will be more sunshine today than yesterday with temperatures climbing into the mid to upper 80s.

Any shower activity should taper off by dusk this evening. Patchy fog will be possible overnight, with a light wind and mild temperatures in the low 70s.
A ridge sets up later today into Monday. That will allow temperatures to warm into the upper 80s to near 90° Monday afternoon.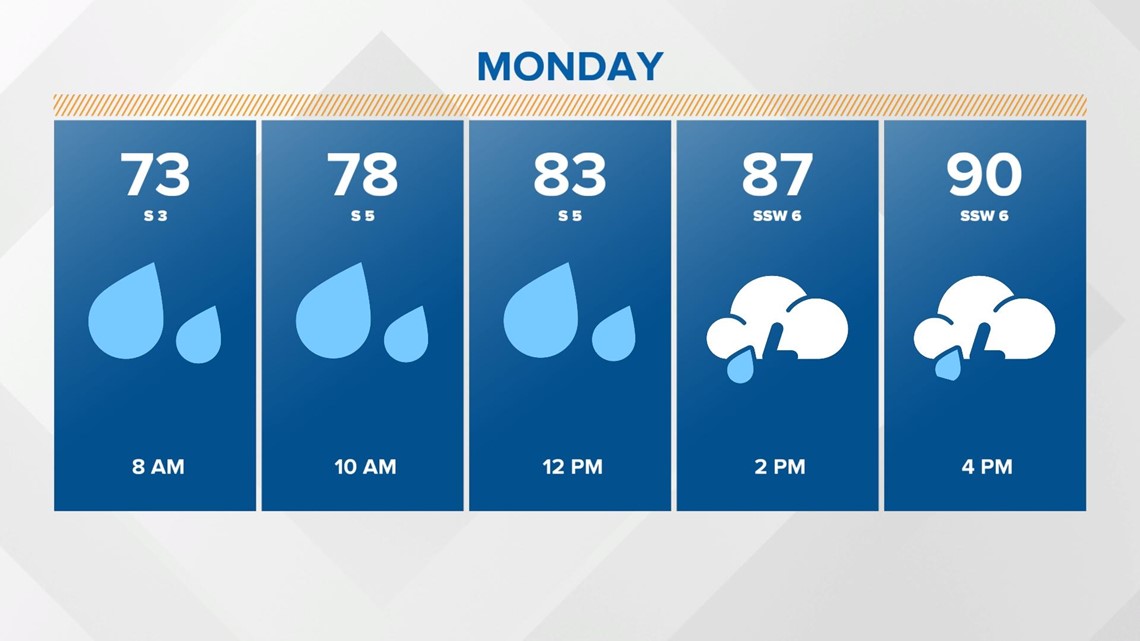 More scattered showers and storms will be possible by afternoon and evening.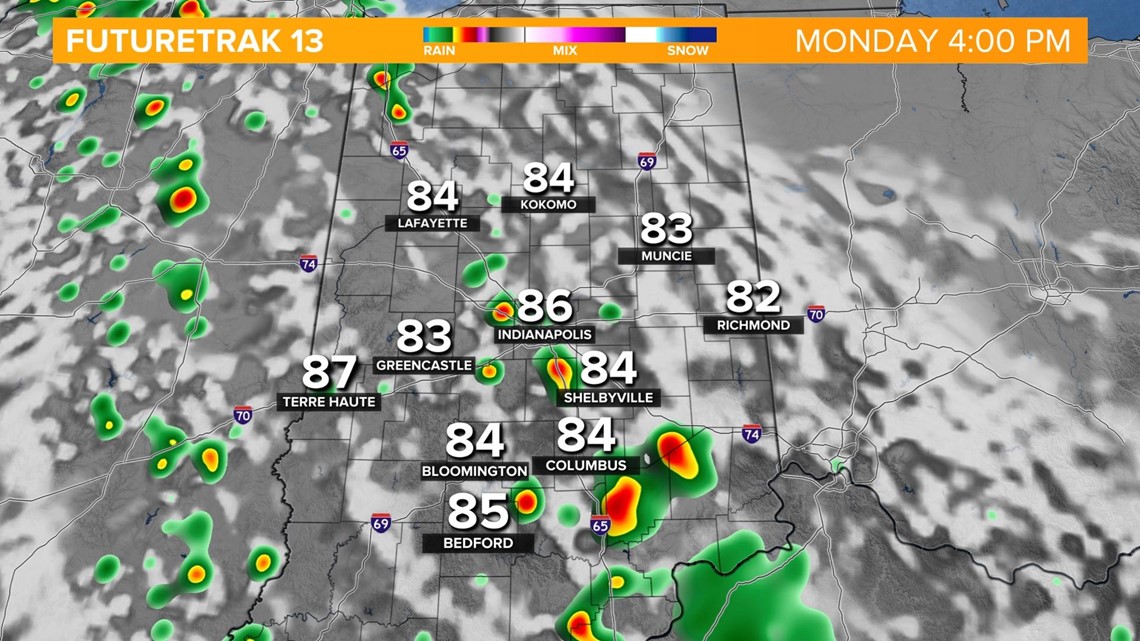 Storm potential continues Tuesday and Wednesday with warm and humid conditions. Temperatures will be back into the upper 80s.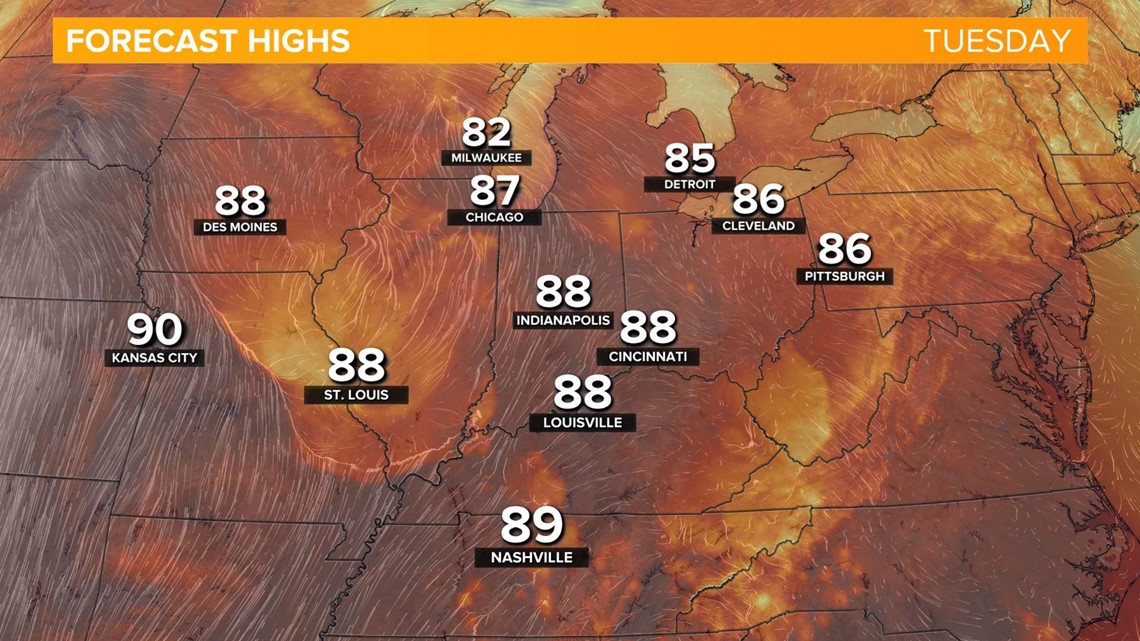 Right now, Thursday looks mainly dry with hot and sunny conditions taking over the holiday weekend.