INDIANAPOLIS — Hurricane Sally continues its slow path to the central Gulf Coast.
It's a Category 1 hurricane, which will lessen the wind load, but unfortunately a life-threatening storm surge and flash flooding remain likely. While New Orleans misses Sally, Dauphin Island, Gulf Shores and Mobile Bay will take the brunt of the northeastern/eastern side.
There will be quite the rainfall footprint from lower Alabama and Florida panhandle into western Georgia where areas of 12-24"+ are likely. While flooding rain is likely down south, Indiana won't see a drop of rain from Sally, though a stray shower along a cold front is possible Thursday.
Meanwhile closer to home, we could certainly use some rainfall with deficits over the past 30 days exceeding two to three inches. This dry spell certainly tempers my enthusiasm for the pleasant stretch of weather ahead over the next 7-10 days.
After a brief spike into the lower 80s on Wednesday, temperatures moving forward will be mainly below to much below average. A cold front crossing through the state on Thursday brings the slightest of shower chances.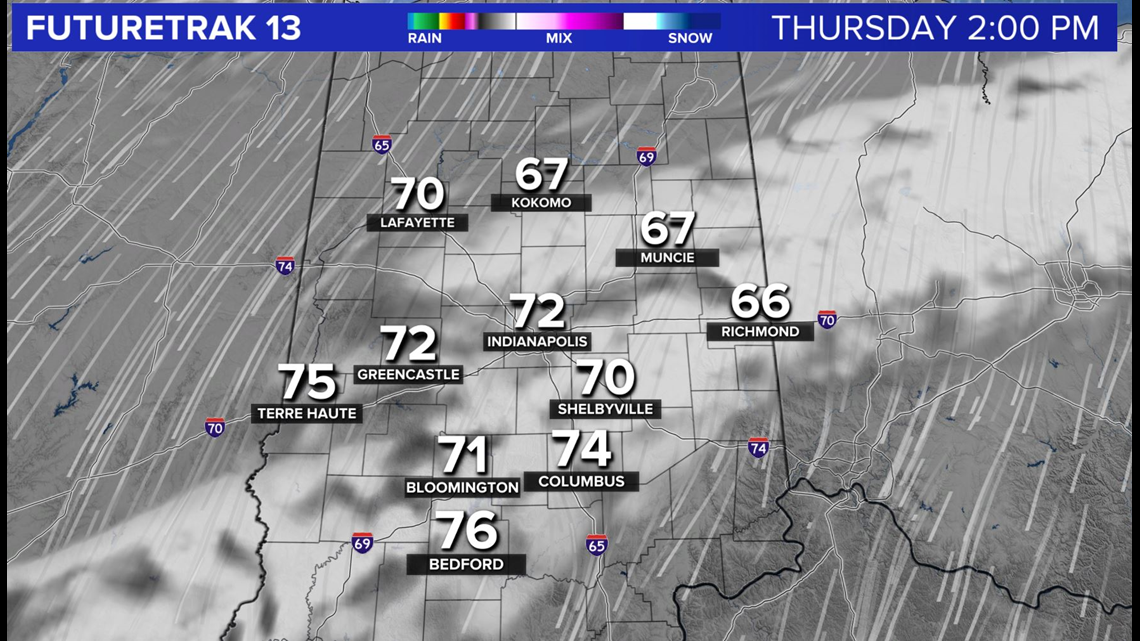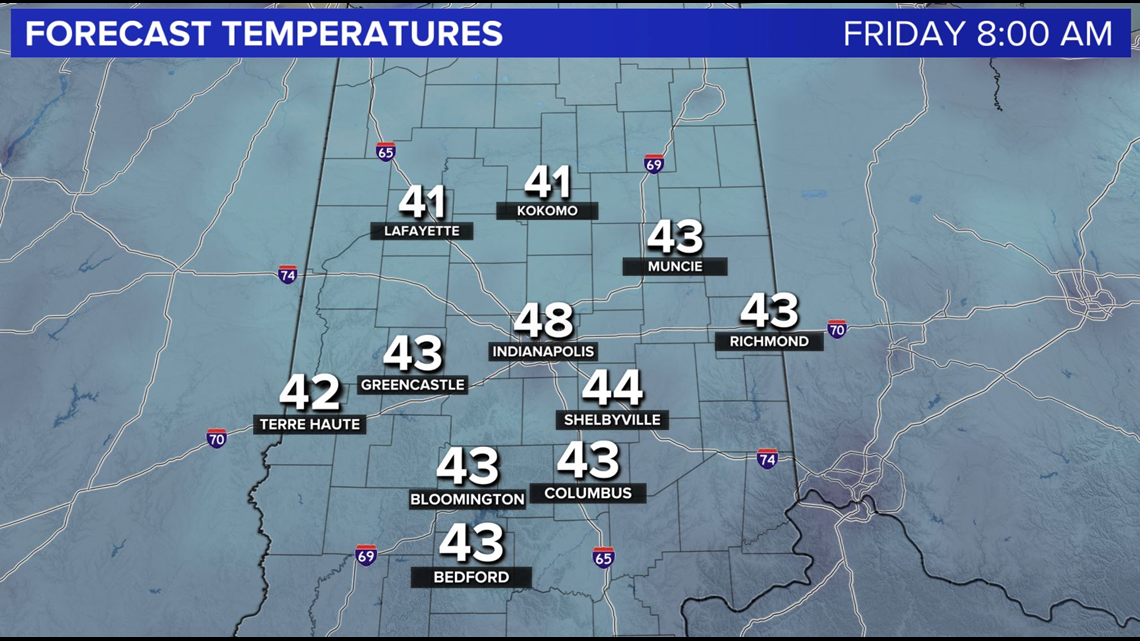 In the wake of this front, lows drop into the lower to mid 40s Friday morning with more of mid-October feel to the air leading into the weekend.
Seasonably chilly mornings and crisp afternoons in the 60s Friday and Saturday will be ideal if you're into autumn. Plan on jackets for Operation Football Friday evening and make plans to get outdoors this weekend, too.