INDIANAPOLIS — A cold front sliding south will continue to bring an isolated downpour and a possible storm through the evening.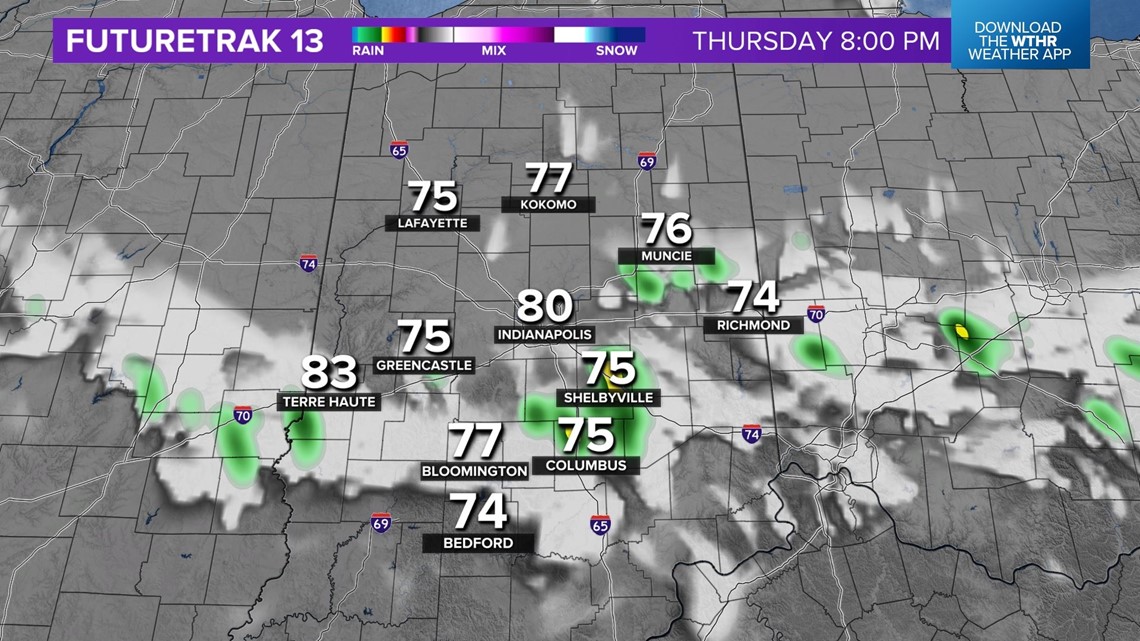 More than anything, the front will reinforce drier air spreading across Indiana. Once the front passes, expect the humidity to drop. Friday morning will be nice and refreshing, with early morning lows in the middle 50s.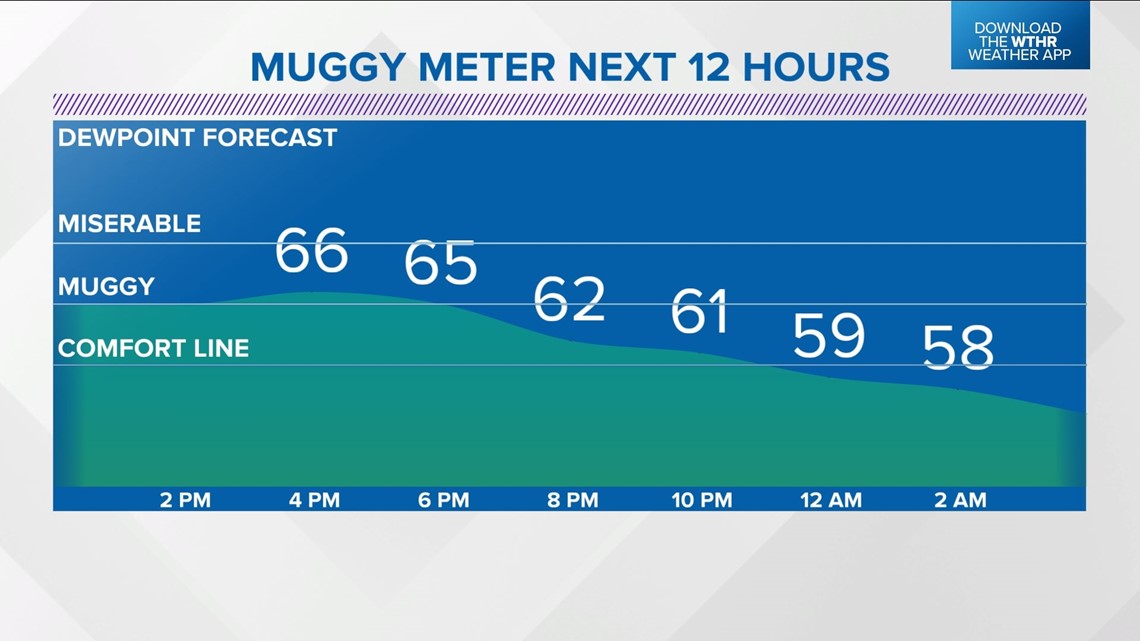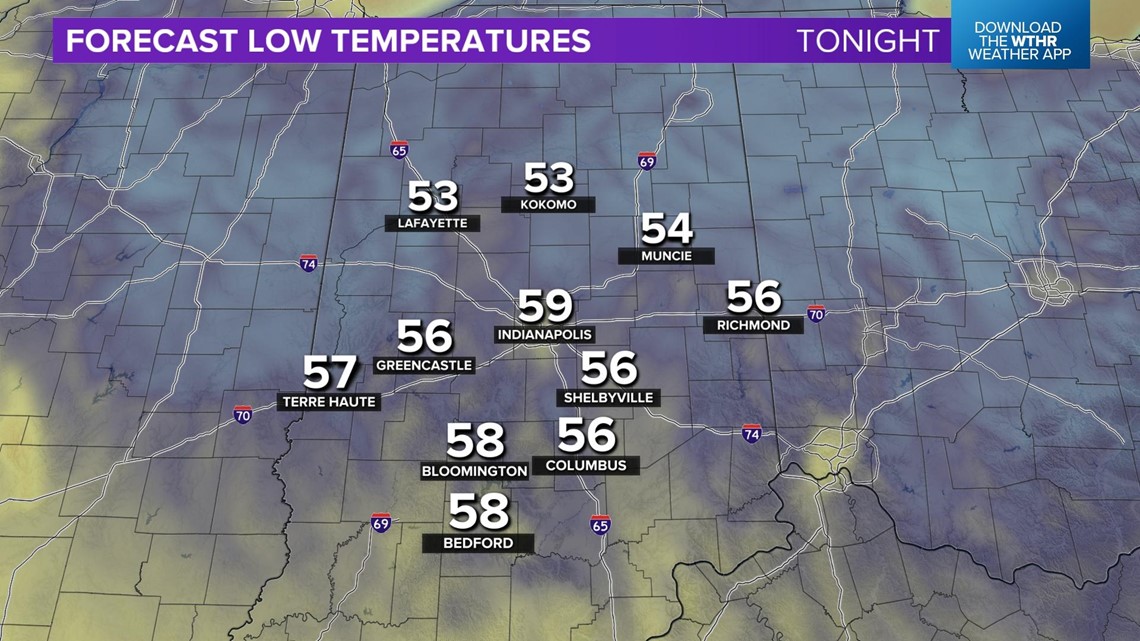 Friday and Saturday will be very pleasant, with highs in the upper 70s and low 80s. There will be plenty of sunshine on Friday, with a few more clouds on Saturday. During the evening it will become a little more humid.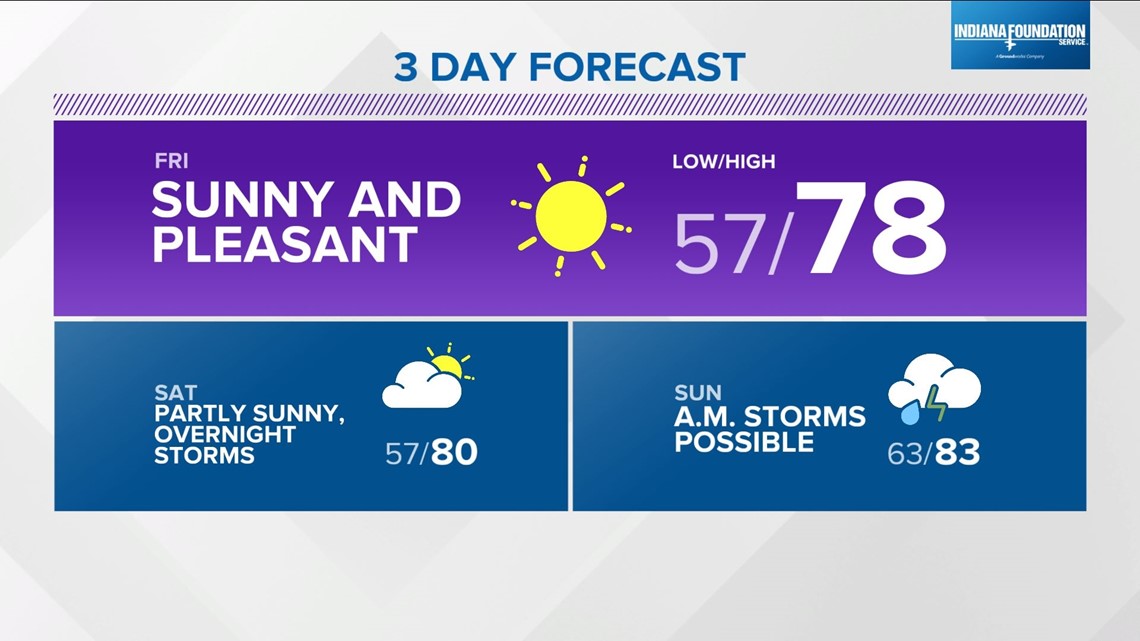 Overnight Saturday and through early Sunday morning, showers and storms will be possible. Clouds will give way to sunshine by Sunday afternoon.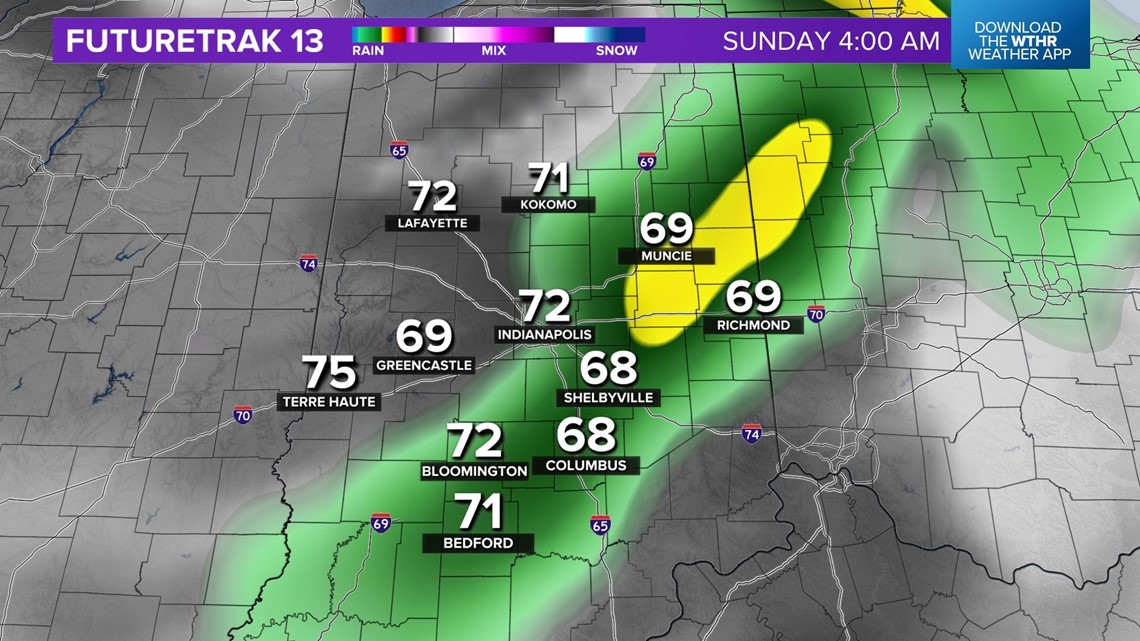 Right now, next week is looking mainly dry, and highs a few degrees below the seasonal average.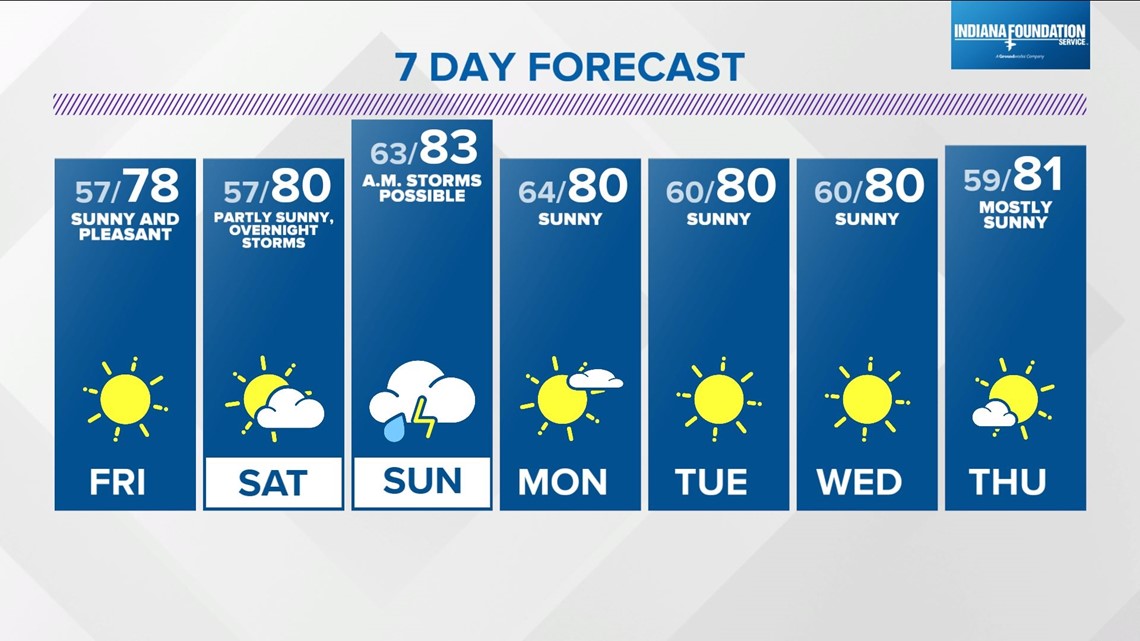 Stargrazers, make sure to look up overnight Friday and early Saturday morning. The Perseids meteor shower will be at its peak.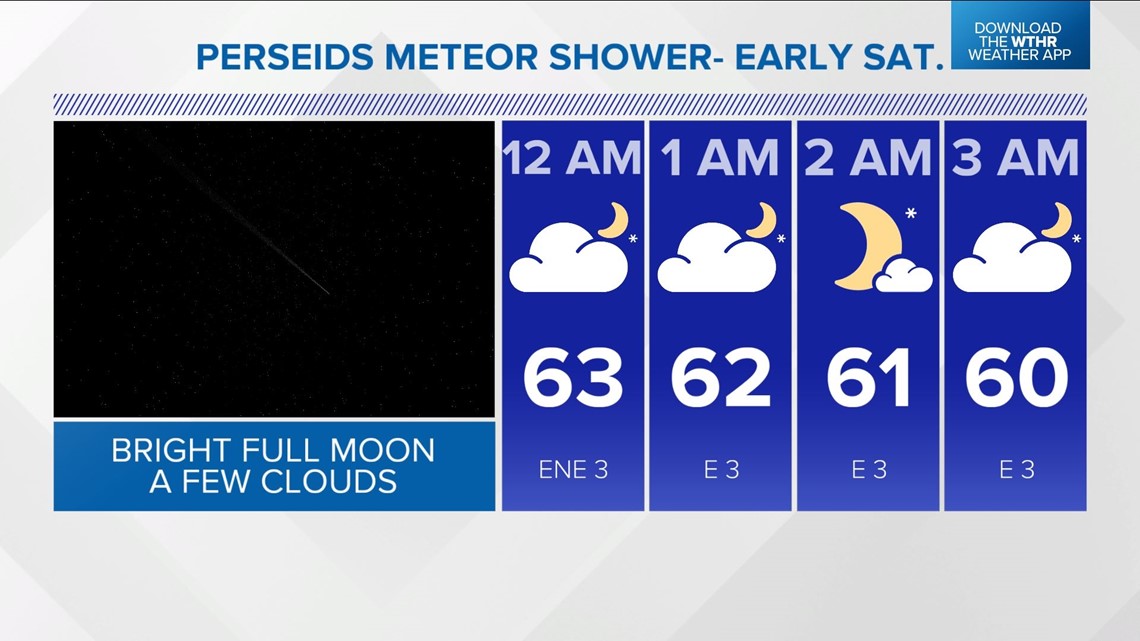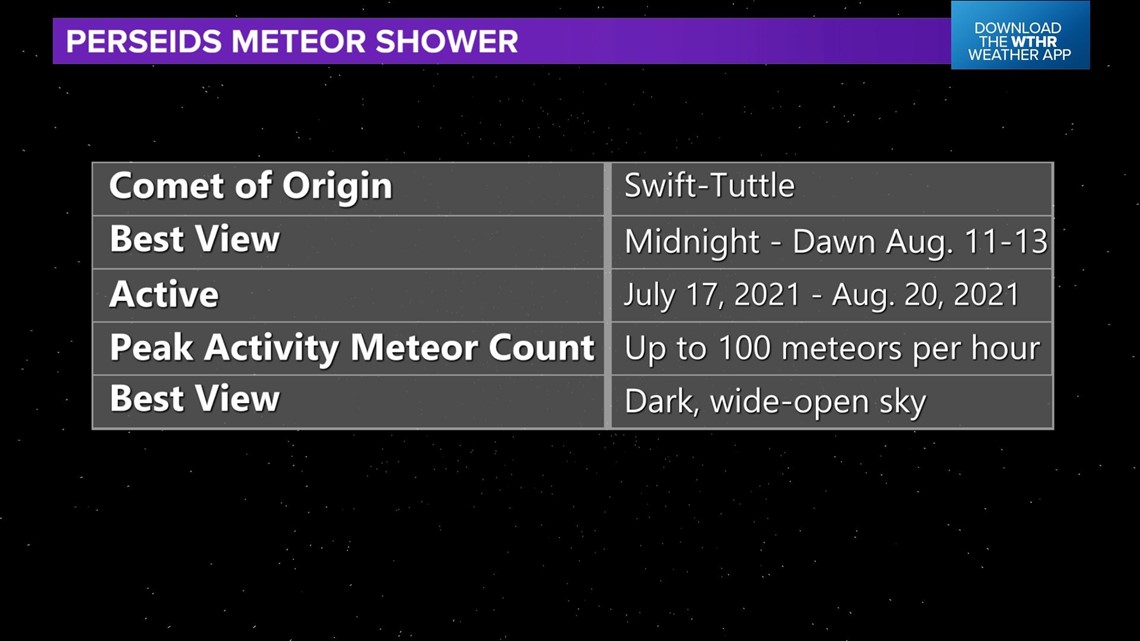 There will be a bright full moon, however, the brighter meteors should be visible. Viewing conditions are looking great, with mostly clear skies.