INDIANAPOLIS —
The winds have shifted out of the northwest, allowing colder air to push in. The wind will be sustained from 15 to 20 mph, with gusts around 25 mph Friday afternoon.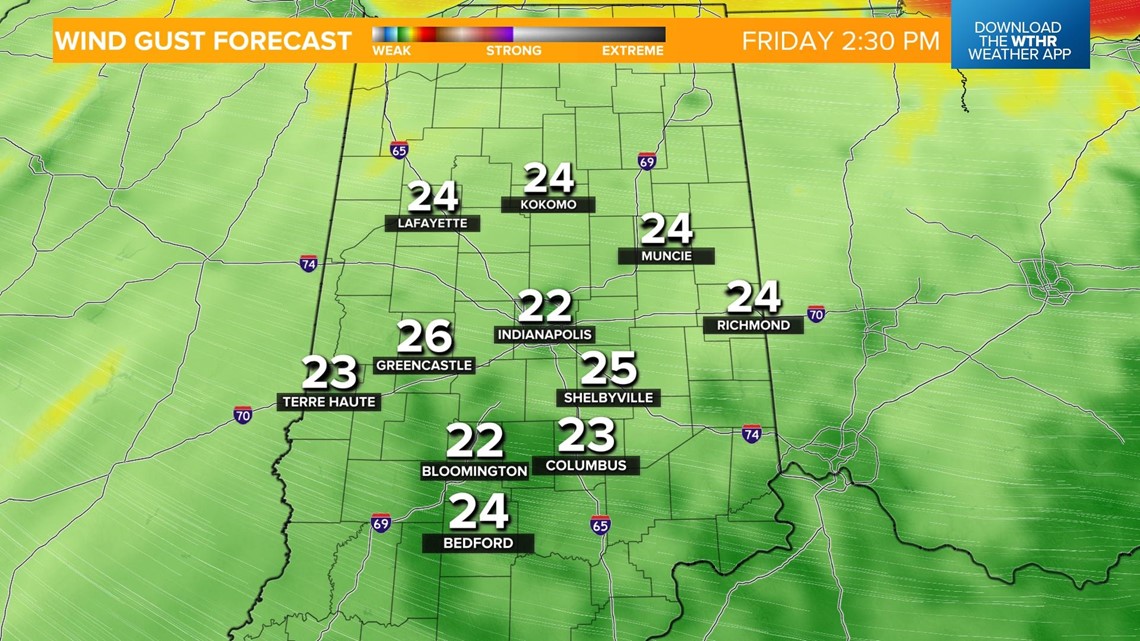 Temperatures will fall into the mid-30s by late afternoon. It will be a blustery St. Patrick's Day, with feels-like temperatures in the mid to upper 20s.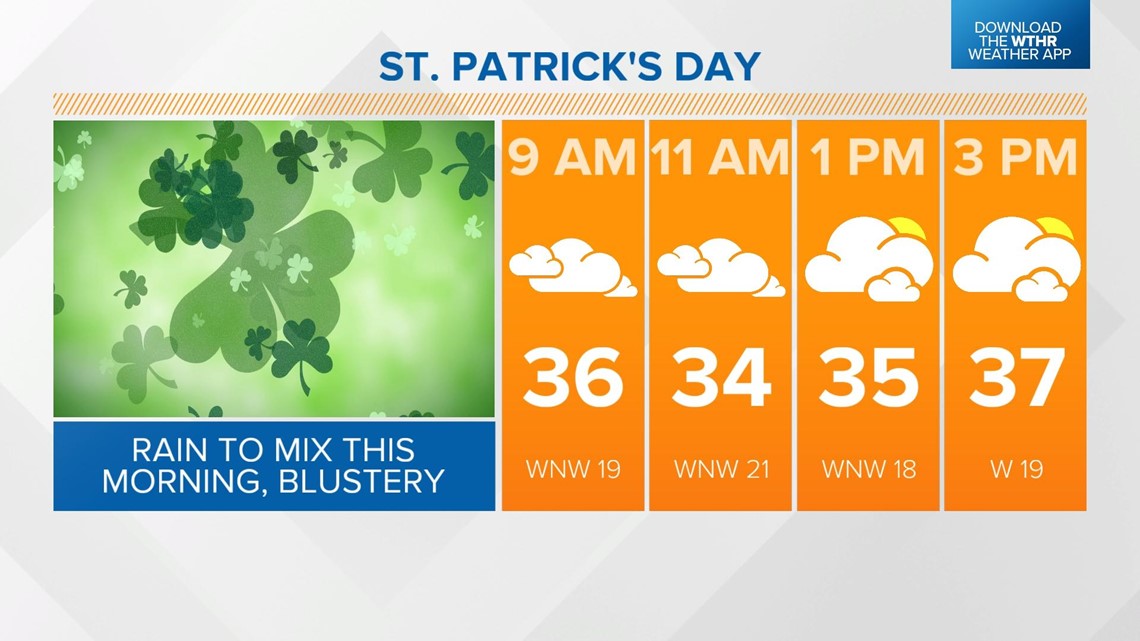 It will be mostly cloudy and cold tonight.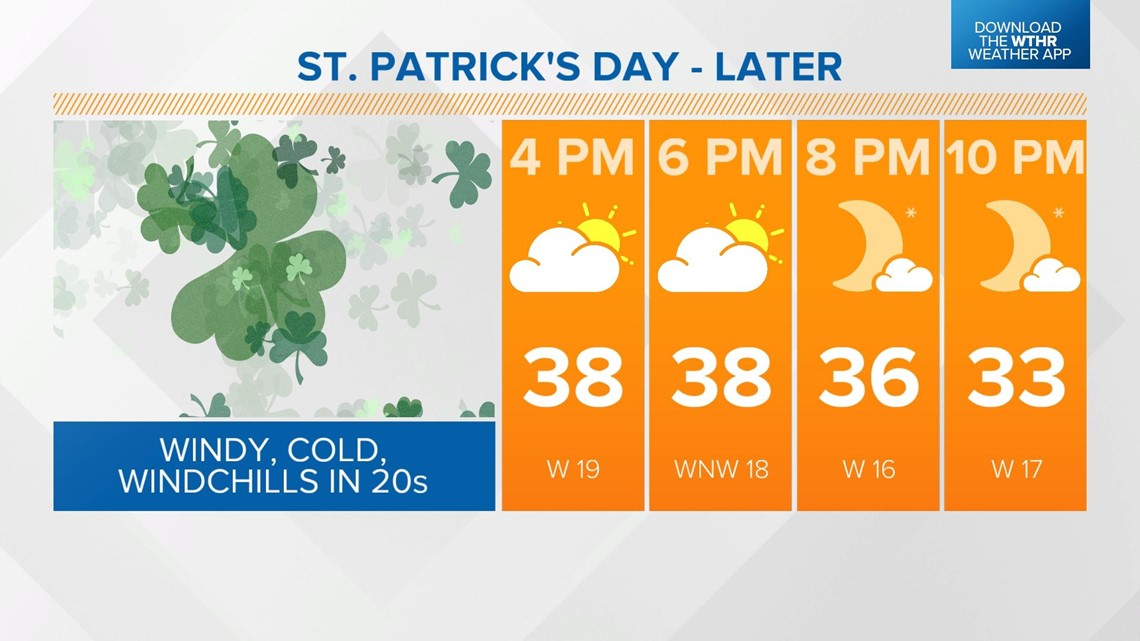 Temperatures will tumble into the low 20s Saturday morning, with a breezy wind out of the west.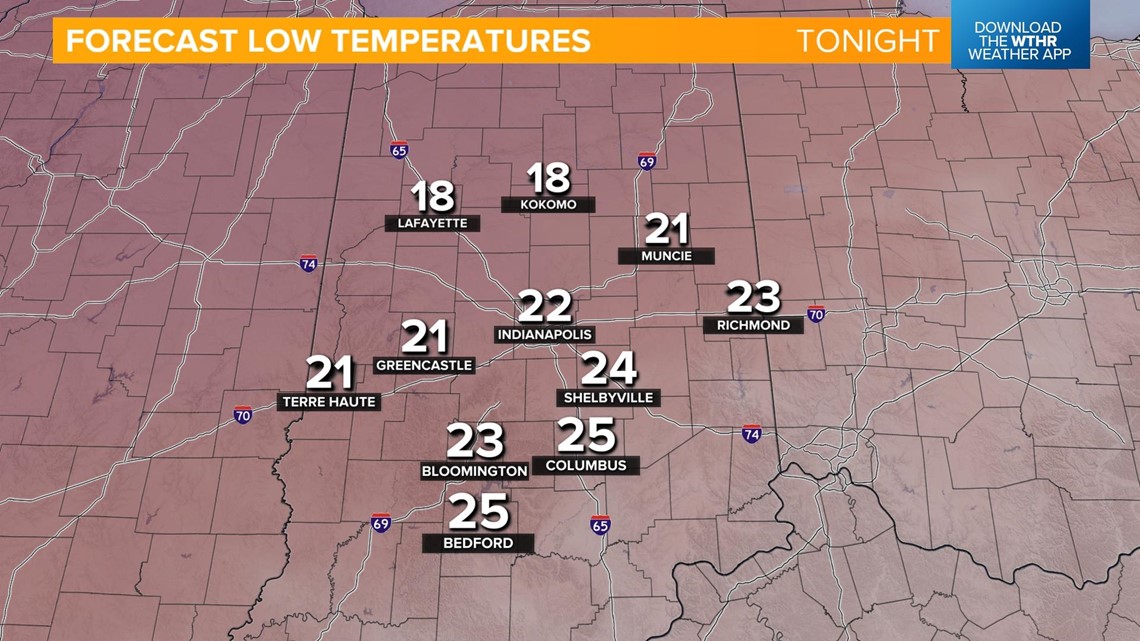 Saturday will be a cold, winter-like day with scattered snow showers around. A trace to a half-inch of snow is possible.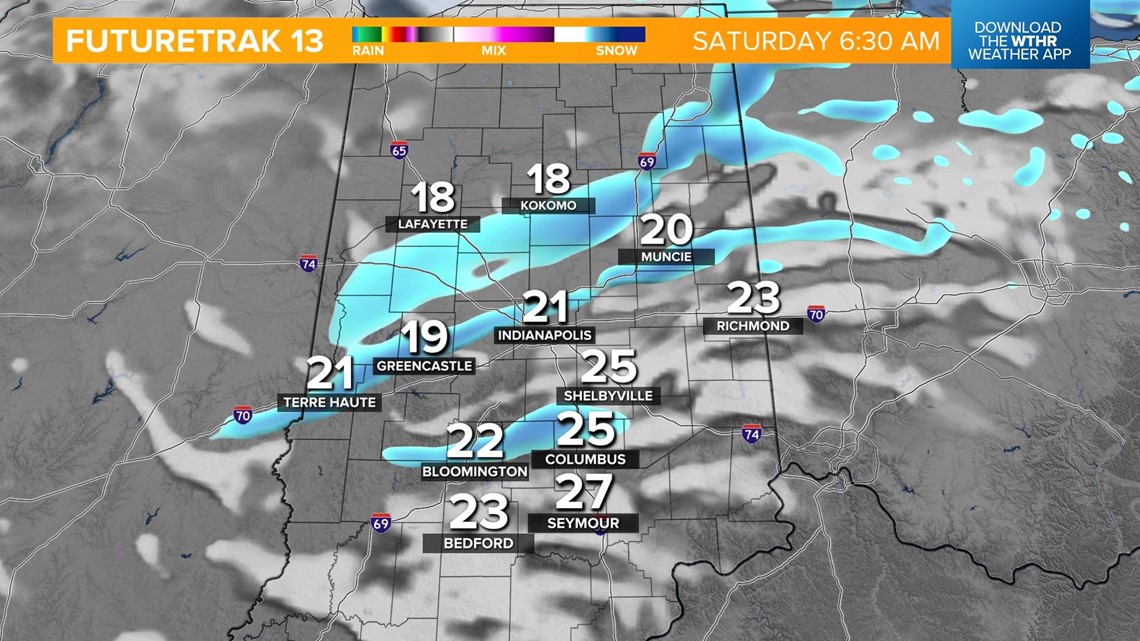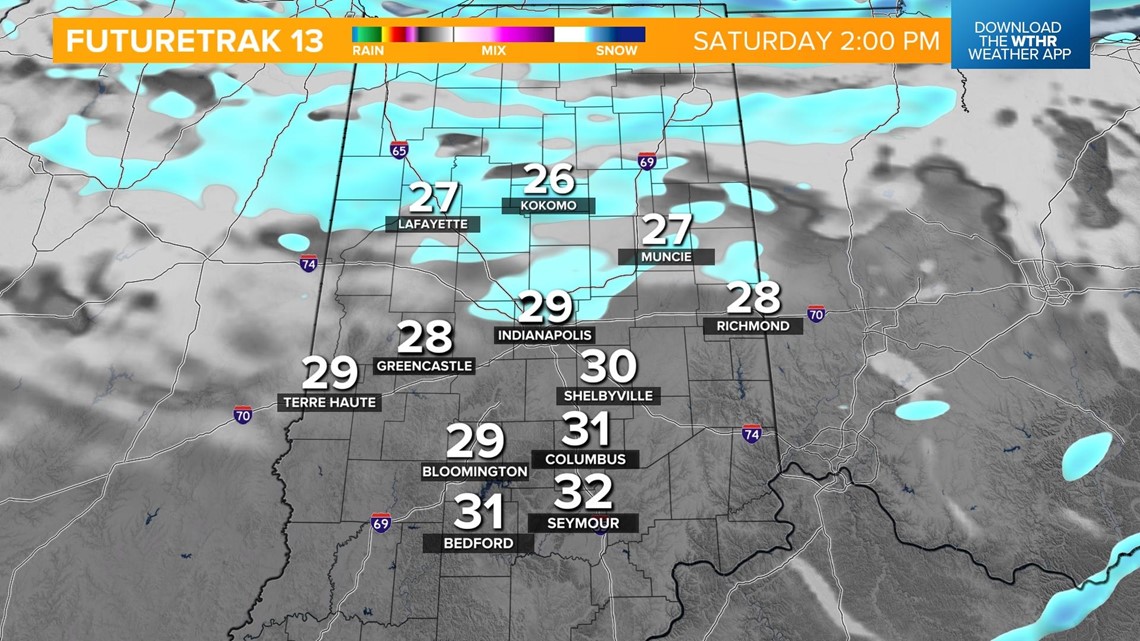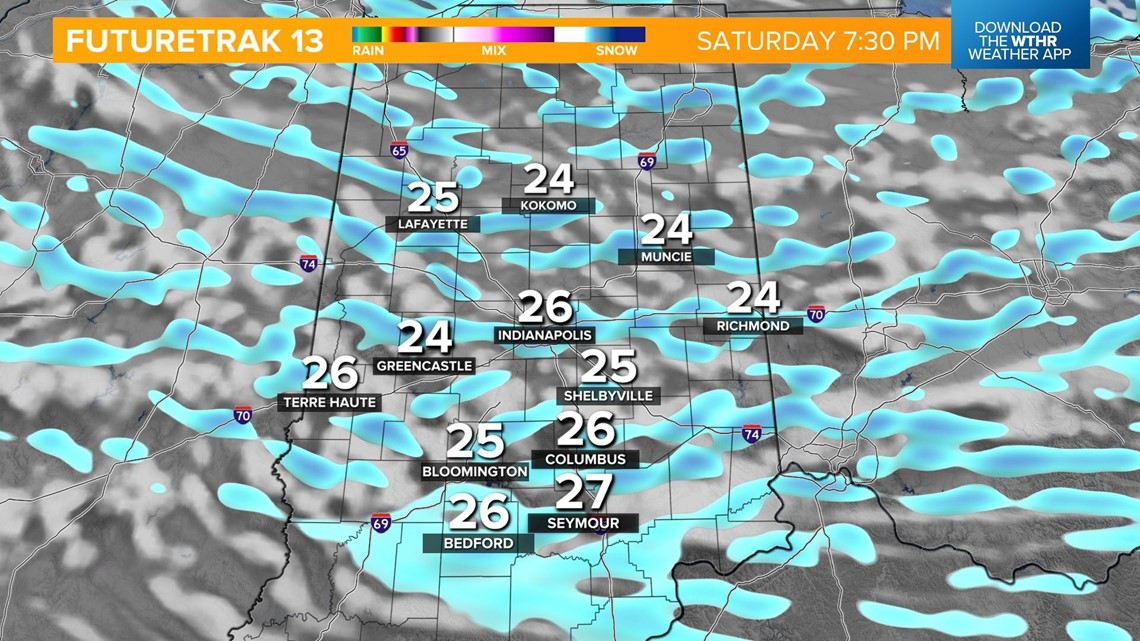 Afternoon temperatures Saturday will be more than 20 degrees below normal, with highs in the low 30s.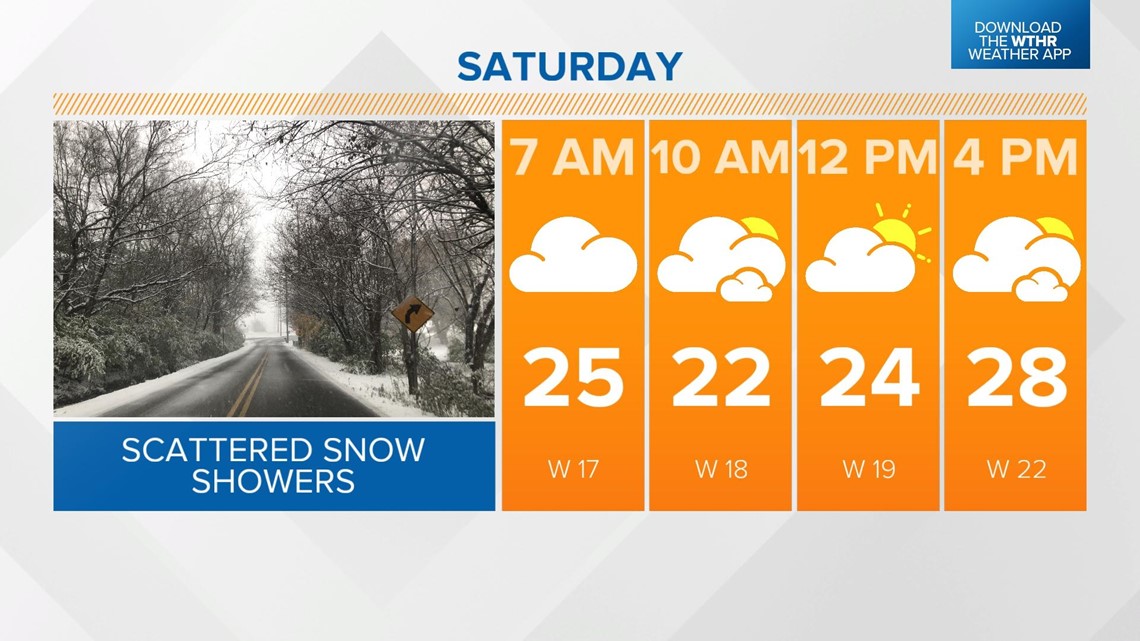 The skies will clear out late Saturday, with temperatures falling into the upper teens.
Sunday will be bright and cold, with highs in the mid-30s.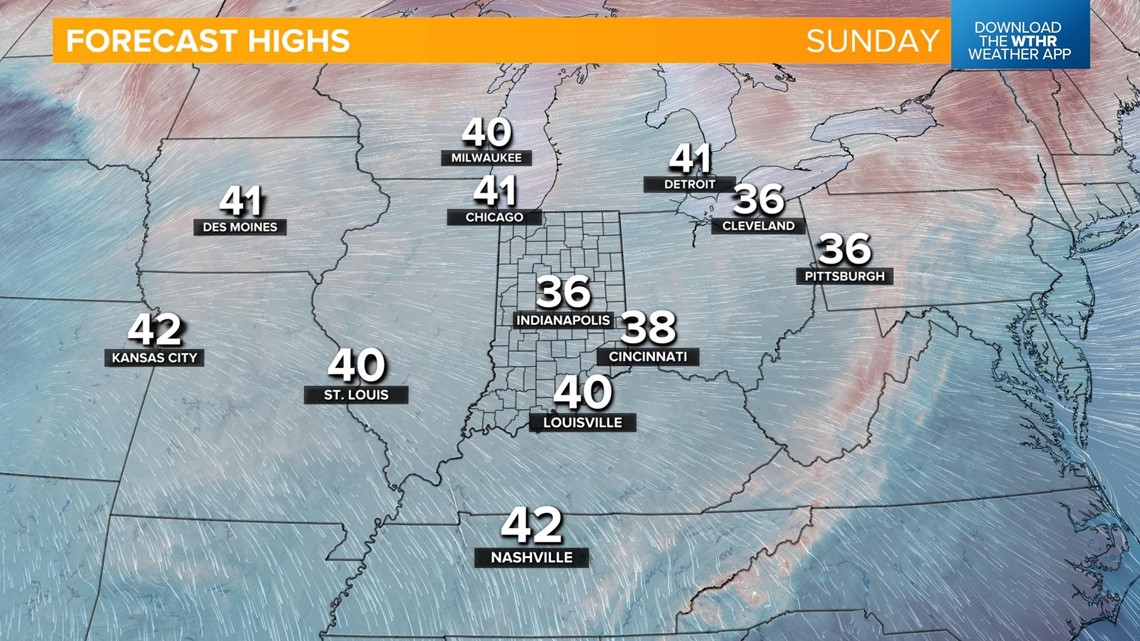 A warming trend moves in by mid-week, with temperatures back into the mid to upper 50s.