INDIANAPOLIS — The Canadian wildfires will still be impacting central Indiana today. The upper flow will be out of the north, thanks to the upper low spinning over the east coast.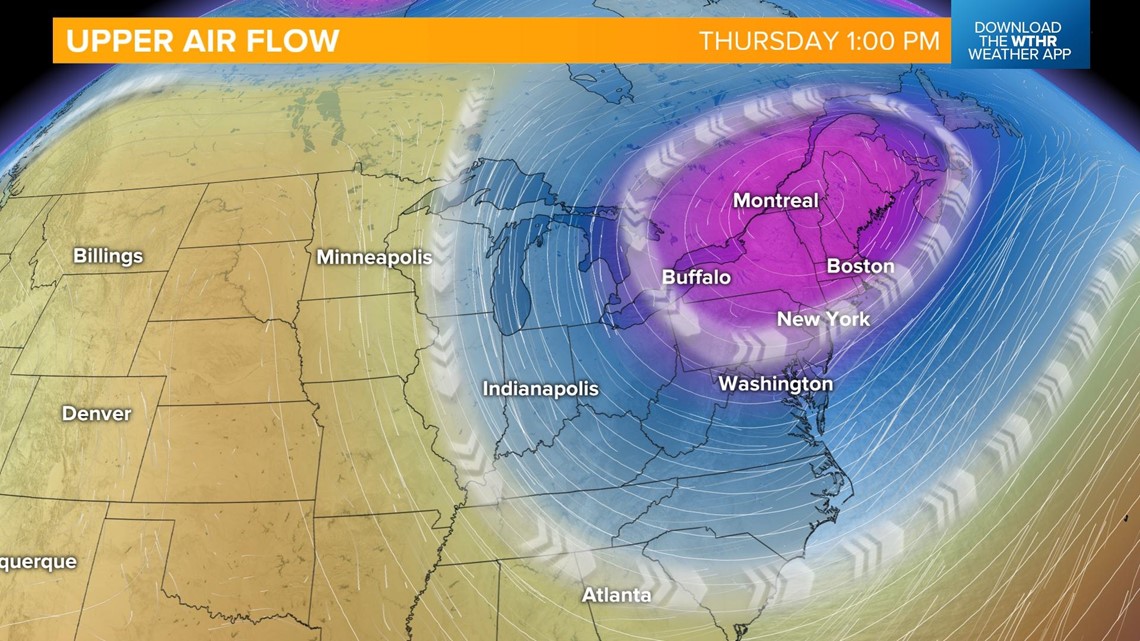 Light smoke will continue to move from north to south today.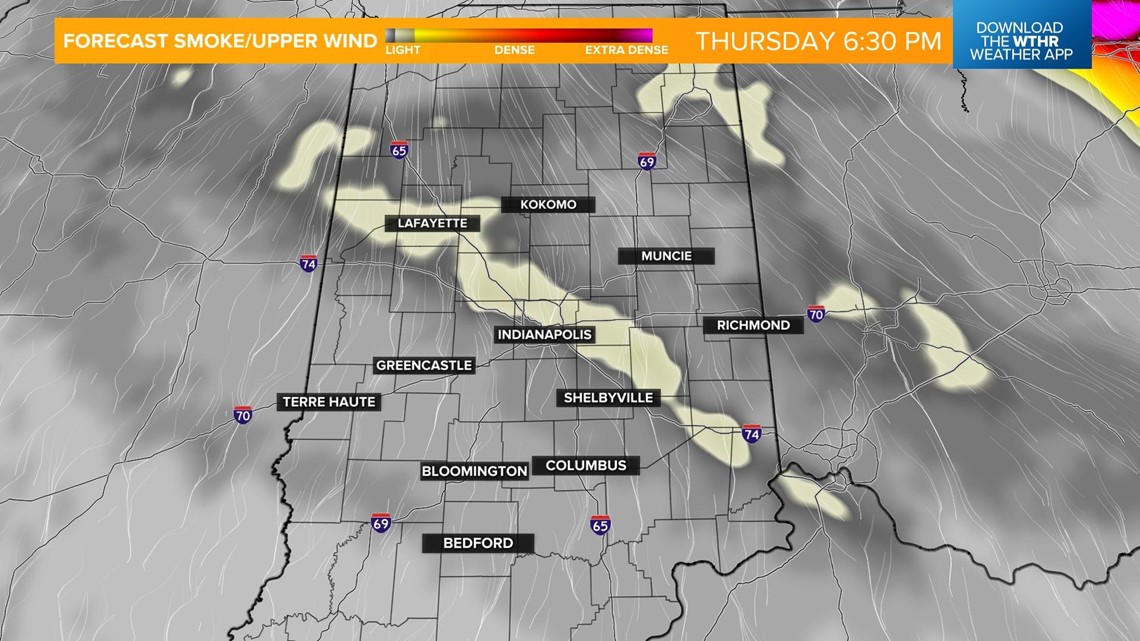 An Air Quality Alert is in effect for Indiana today. Skies will be hazy with a light wind out of the north-northeast.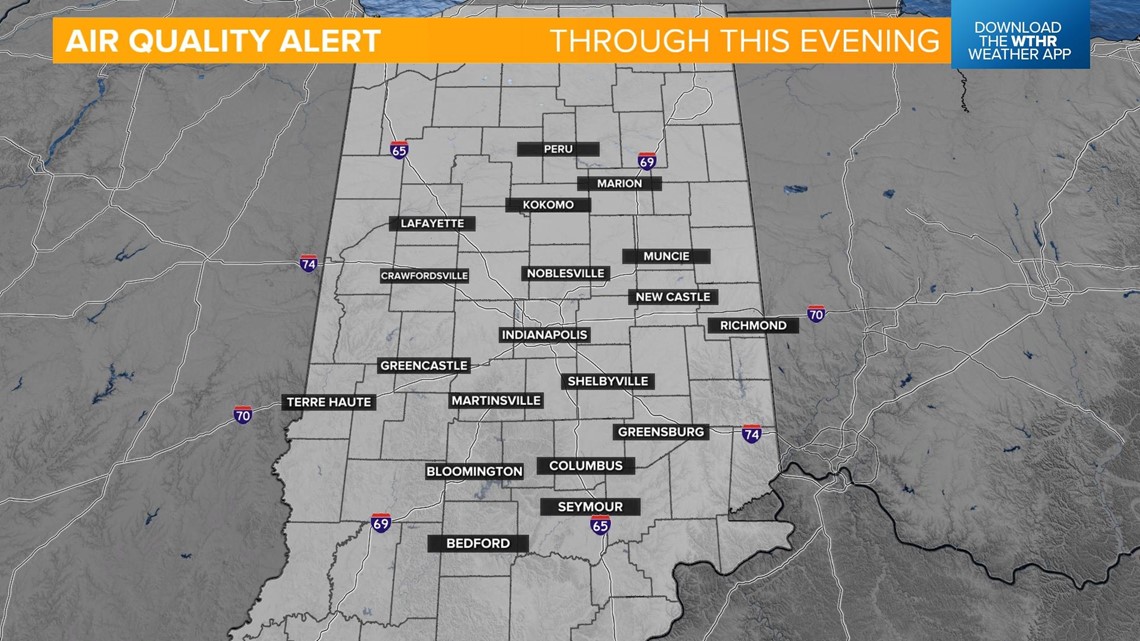 Afternoon highs will climb into the mid-70s.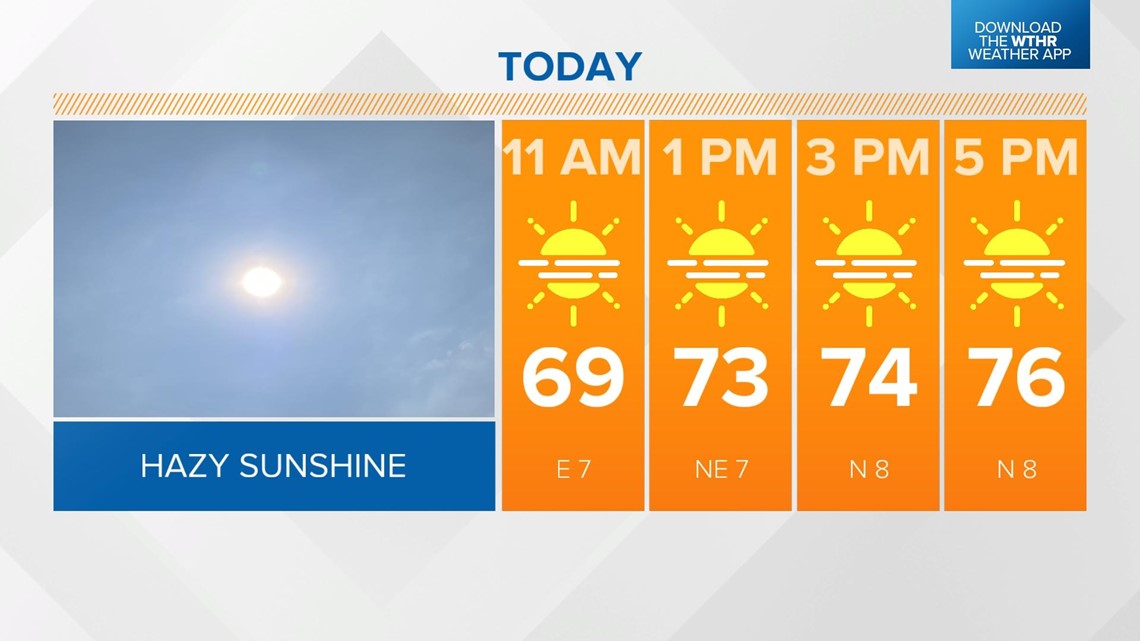 It will be hazy this evening and temperatures will fall into the upper 40s by Friday morning, running more than 10° below average.
Humidity will be low on Friday with a smoky haze still over central Indiana. Afternoon highs will climb into the upper 70s.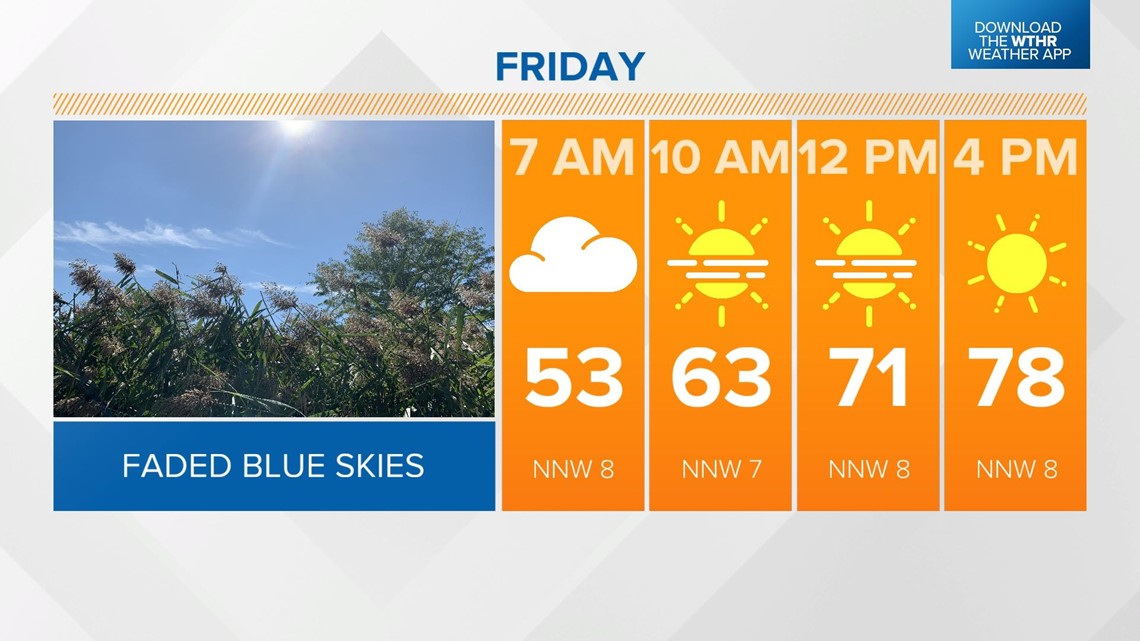 Saturday will be warmer, as the winds shift out of the southwest at the surface. Upper level winds will also shift, from out of the north to out of the west. This will cut off the smoke from the Canadian wildfires.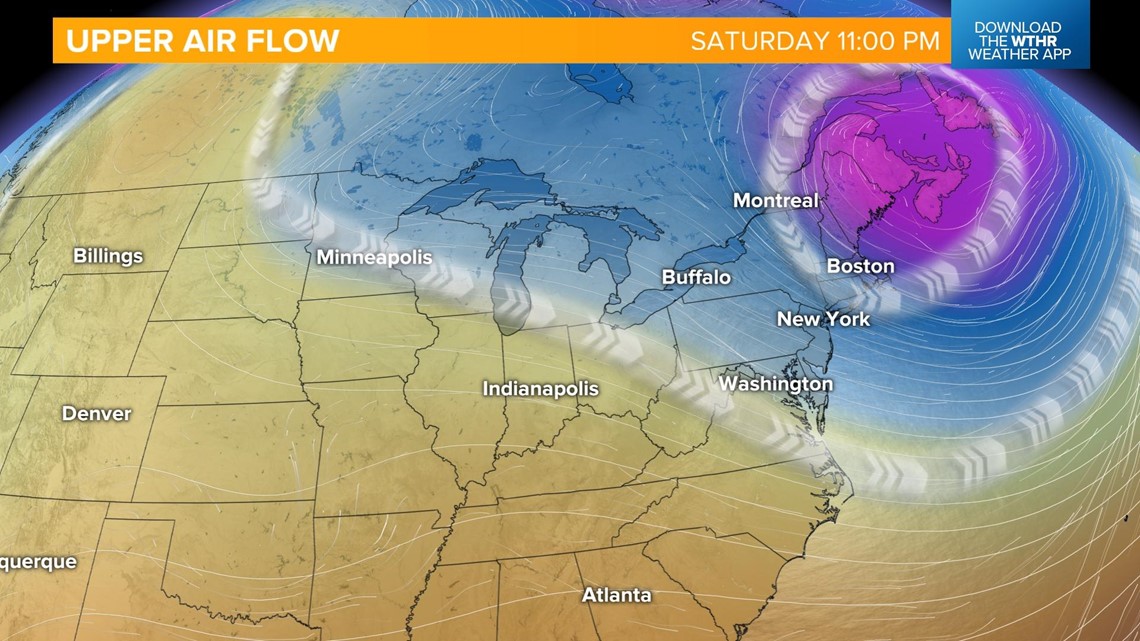 Afternoon highs will climb into the mid-80s, with increasing clouds by afternoon.

An area of low pressure will move in by Sunday. Showers will be likely by morning and rain will be widespread by afternoon.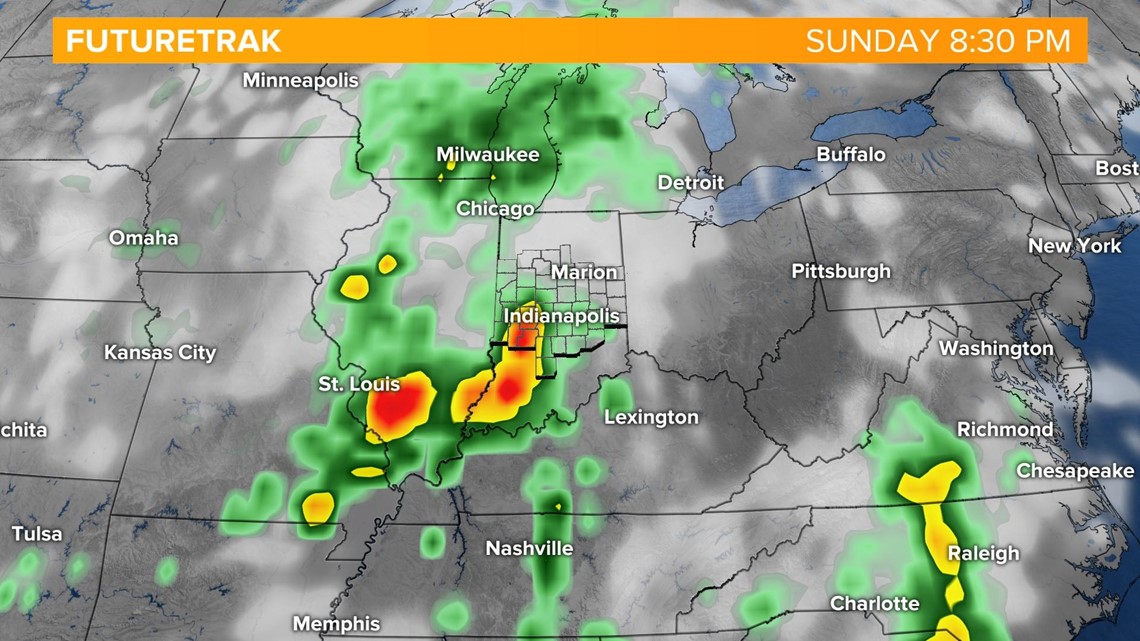 A half inch or more of rain is expected, with rain continuing into Monday morning. Sunday's highs will be in the low 80s.