INDIANAPOLIS — Today and Thursday will be quiet weather days. But changes arrive on Friday. A warm front will lift on Friday, with breezy winds out of the south. Temperatures will soar into the low 60s. The record for Friday is 66° set in 1971.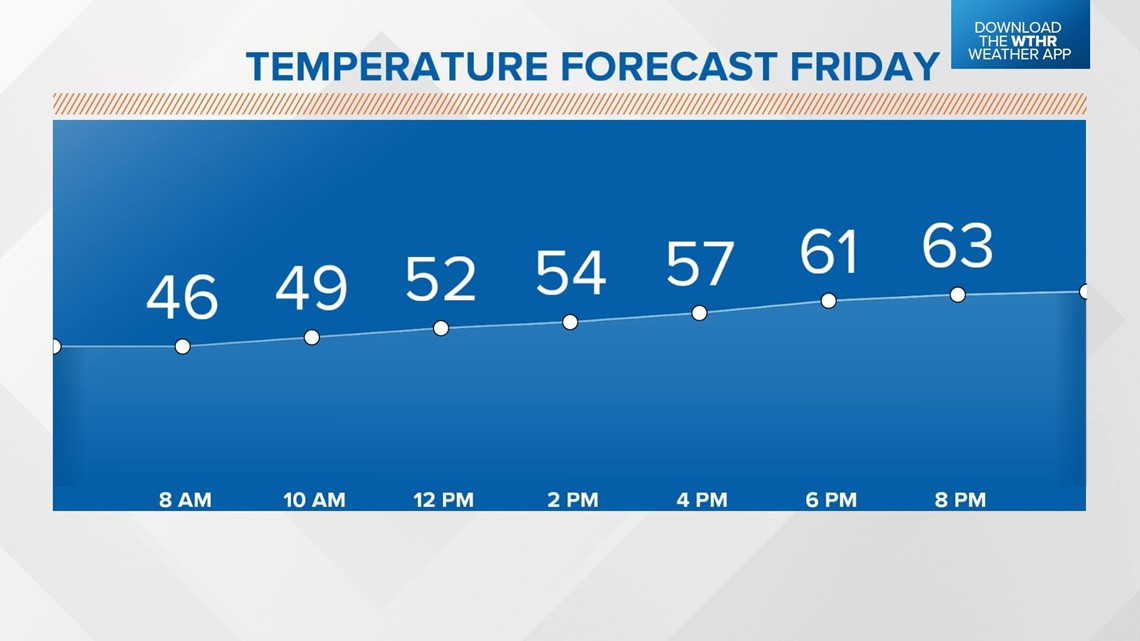 Rain will be likely by late afternoon, if not before. A few thunderstorms will be possible too.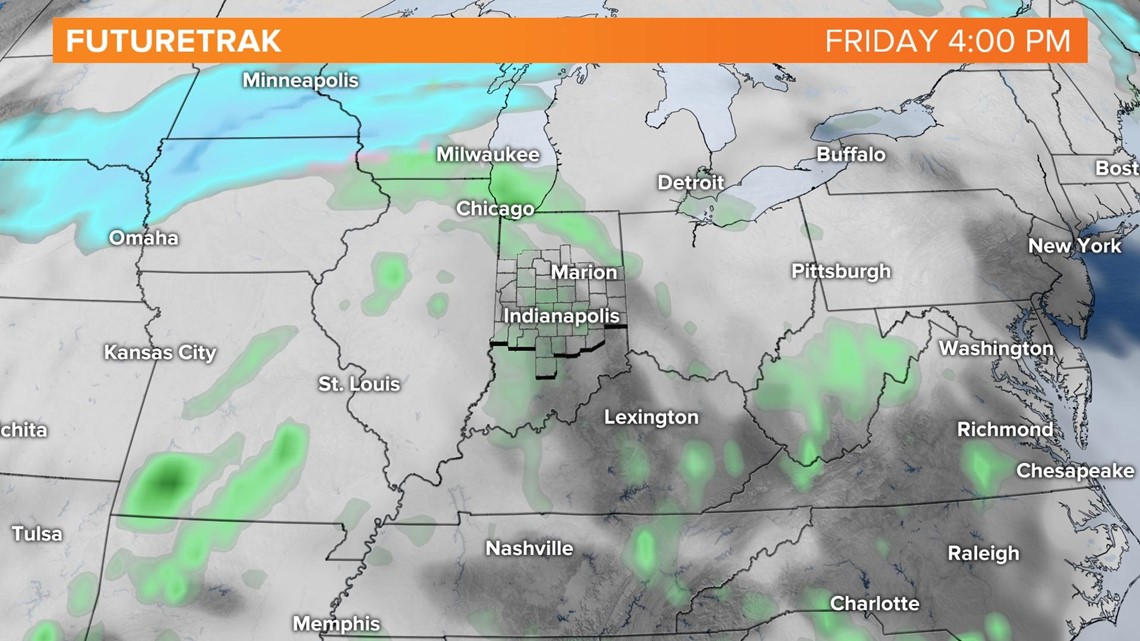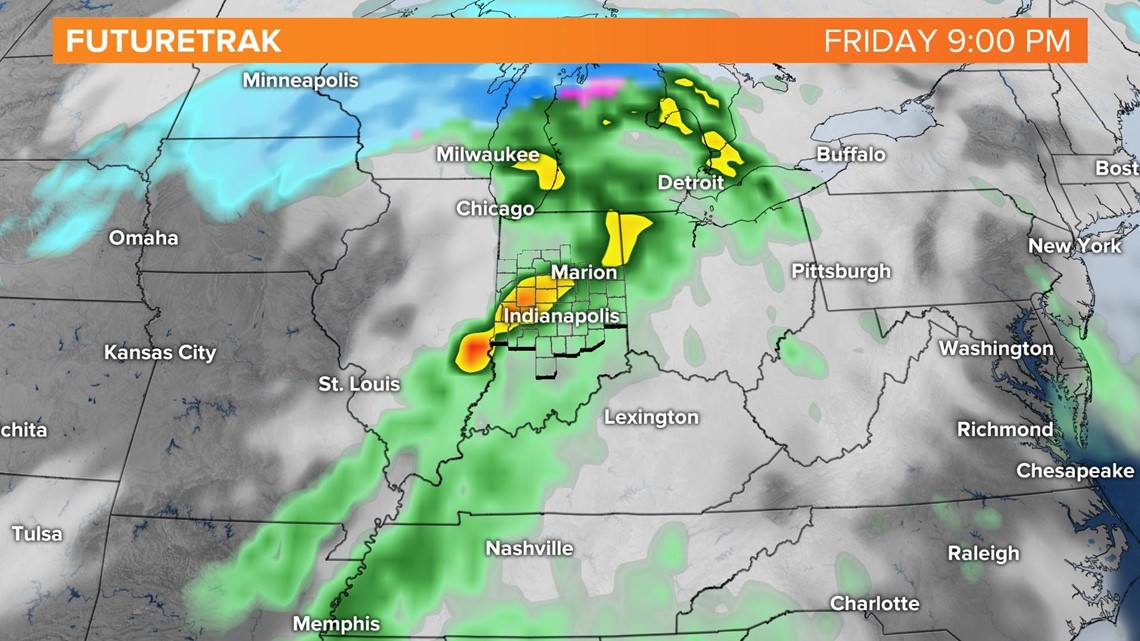 Rain will continue into Saturday morning. Temperatures will still be in the upper 50s and low 60s early Saturday, but as the cold front moves through, temperatures will fall.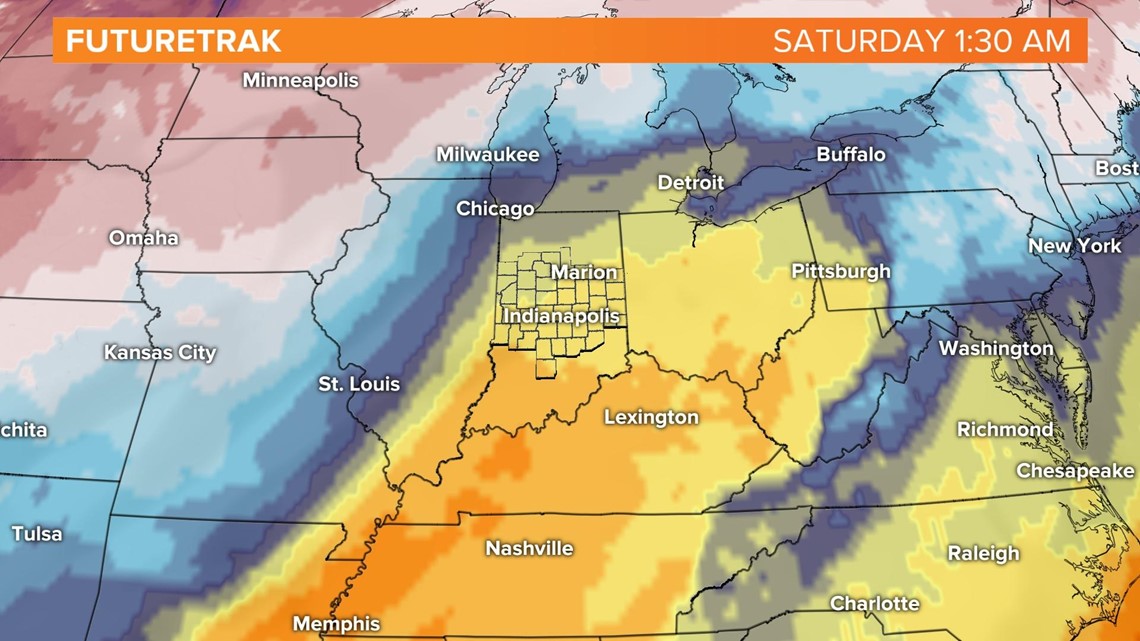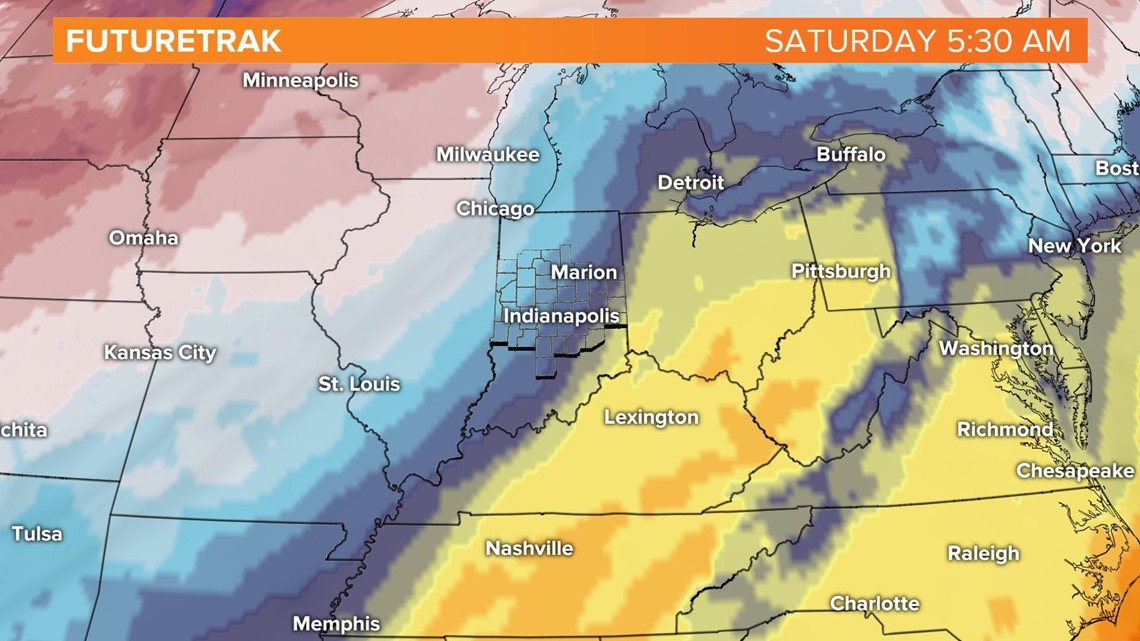 The air temperature will be in the upper 30s by late afternoon Saturday.