INDIANAPOLIS — This is the time of year when the calendar says we are supposed to daily have a high near 50, but this weather pattern is no respecter of tradition. Cold air is blowing though Indiana the next five days. Just as many school districts are preparing for spring break, the weather will feel very much like winter.
We have had light rain and sprinkles this morning, while there have been some areas of heavy snow up north from Elkhart to Auburn. Later today, look for a high of 41 degrees.
Tomorrow, we will start the day with a cool low in the 20s, but wind chills will drop to the teens. After a high of 46, rain and snow will move in for Saturday's IHSAA regional boys basketball games.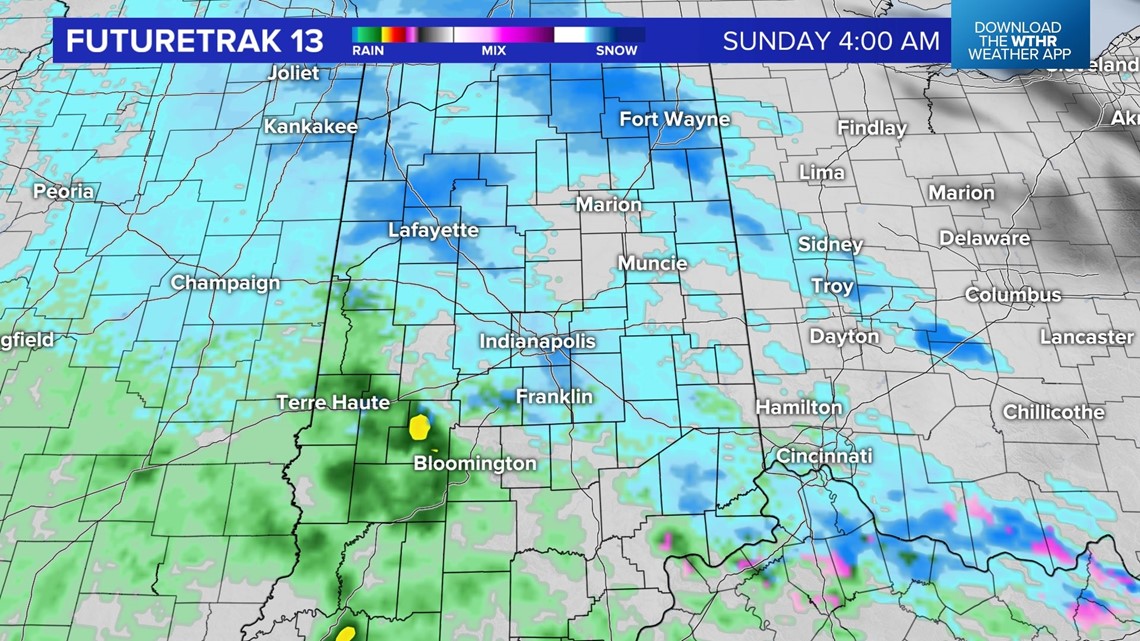 That precipitation ends Sunday morning, but another cold system moves in Monday and Tuesday. Look for some snow to start off the work week and on Tuesday, the snow is gone, but our high will only top out at 38 degrees, the coolest high temperature since Feb. 17.
Hang in there, as we may see a return to the 50s by Wednesday of next week.