This was perfect timing for Father's Day weekend and Juneteenth celebrations.
The Muggy Meter remains comfortable and very dry compared to the sweaty heat we endured last week.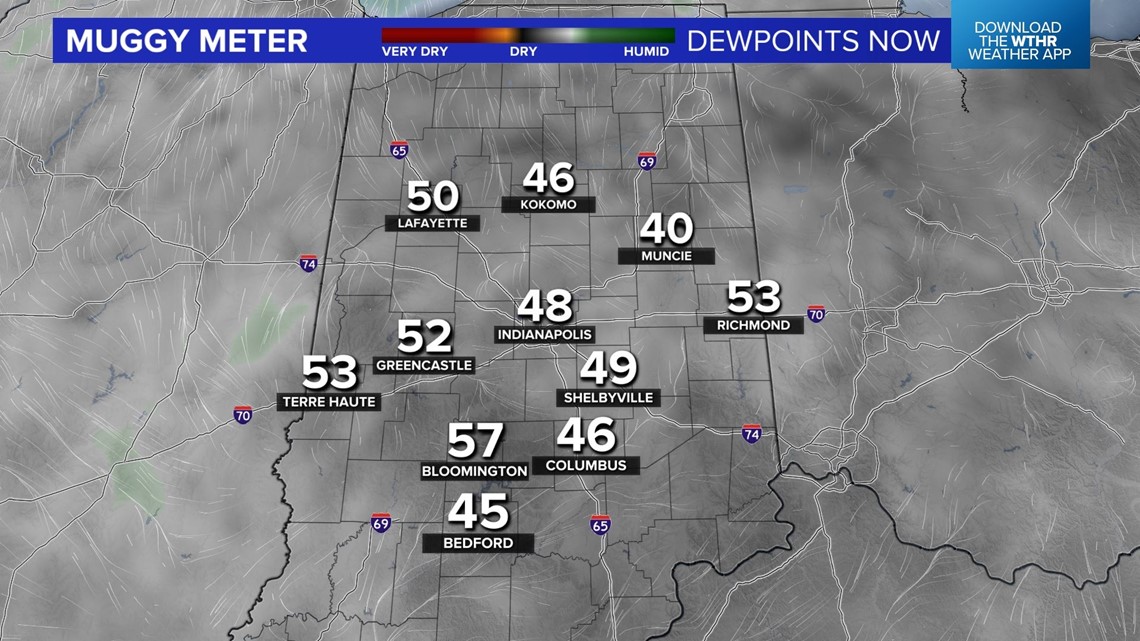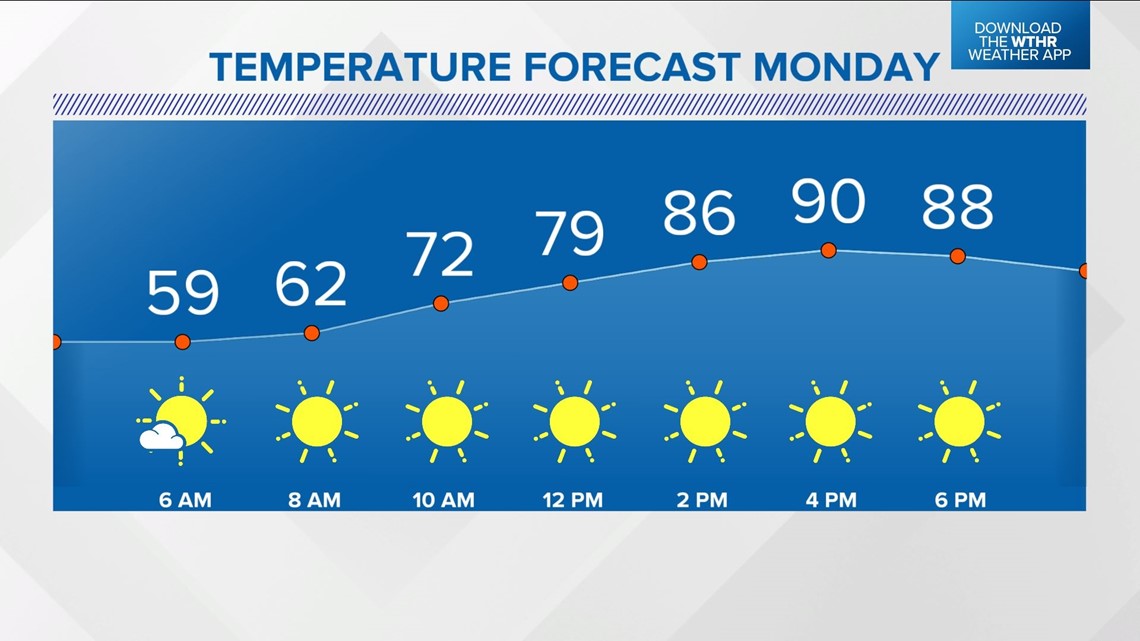 Dewpoints in the 40s mean you'll be able to open the windows again tonight if you like and drag the refreshing air into the house with forecast lows back in the 50s to start Monday morning.
Monday features ample sunshine but noticeably hotter afternoon temperatures that come close to reaching 90 degrees and mark the beginning of our latest heat wave.
Heat Advisories and Excessive Heat Warnings are already up across the central U.S. and we expect this will begin going eastward as the hot dome expands... eventually reaching central Indiana as early as Tuesday.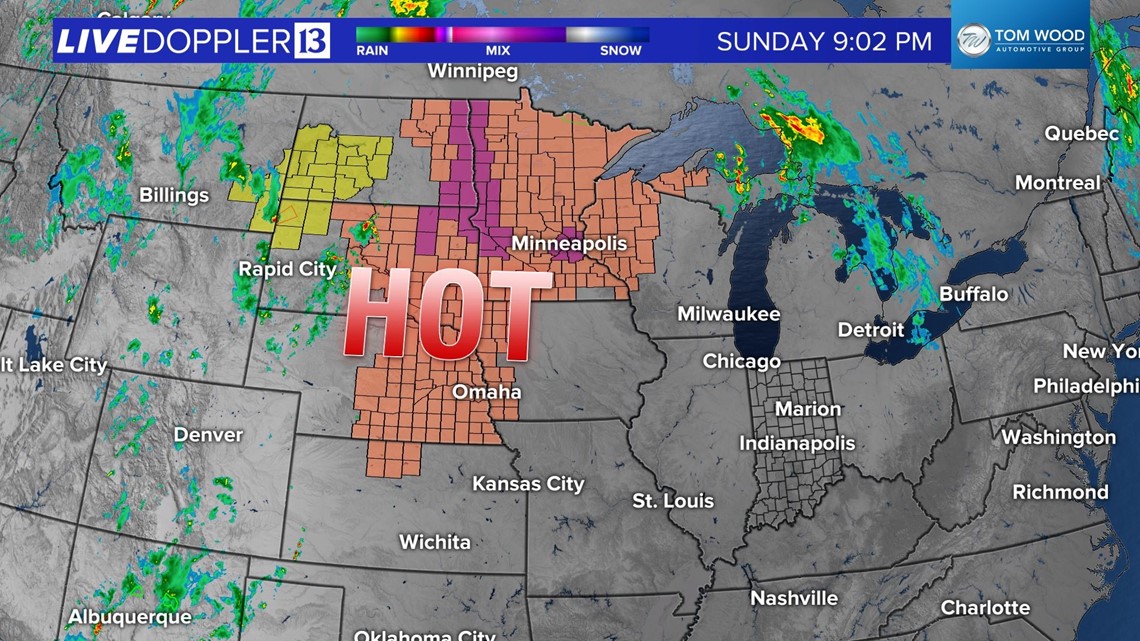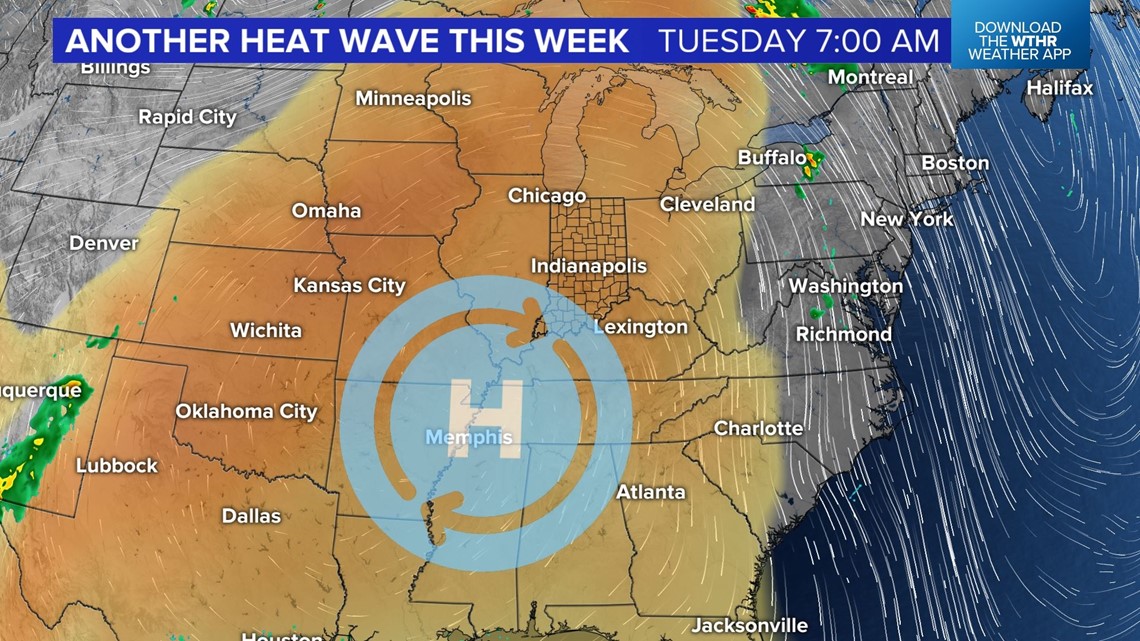 Air at the beginning of the week will be drier, and this will allow actual air temperatures to climb into the mid/upper 90s on Tuesday underneath the expanding hot dome over the Ohio Valley. Dewpoints reach the line of discomfort (60°+) Tuesday, but the muggiest day of the week right now looks to be on Wednesday.
The combination of highs in the 90s and miserably muggy dewpoints in the 70s produces peak heat indices in the 100-105 degree range on Wednesday.
There's a chance of some storms on Wednesday along a weak boundary and within the highly humid air. But as of now, we're not expecting much rain coverage this week as we continue to dig a rain deficit that's nearing 2".
With mainly sunny days, little rain, and hot temperatures... you'll want to water your plants with no relief in sight for the short-term drought.