INDIANAPOLIS — It will be another beautiful day across central Indiana. It was a gorgeous start this morning, with the sunrise officially at 7 a.m. in Indianapolis.
The upper levels keep a trough overhead, preventing the heat and humidity from moving in.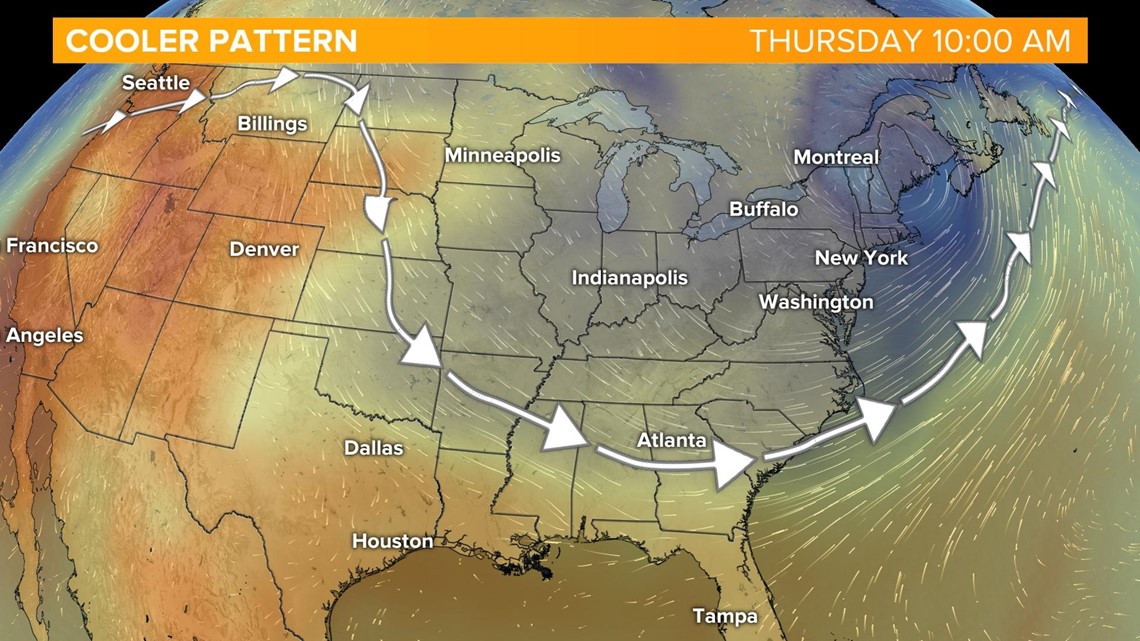 Humidity remains low with a light northerly wind. A few clouds will build in this afternoon.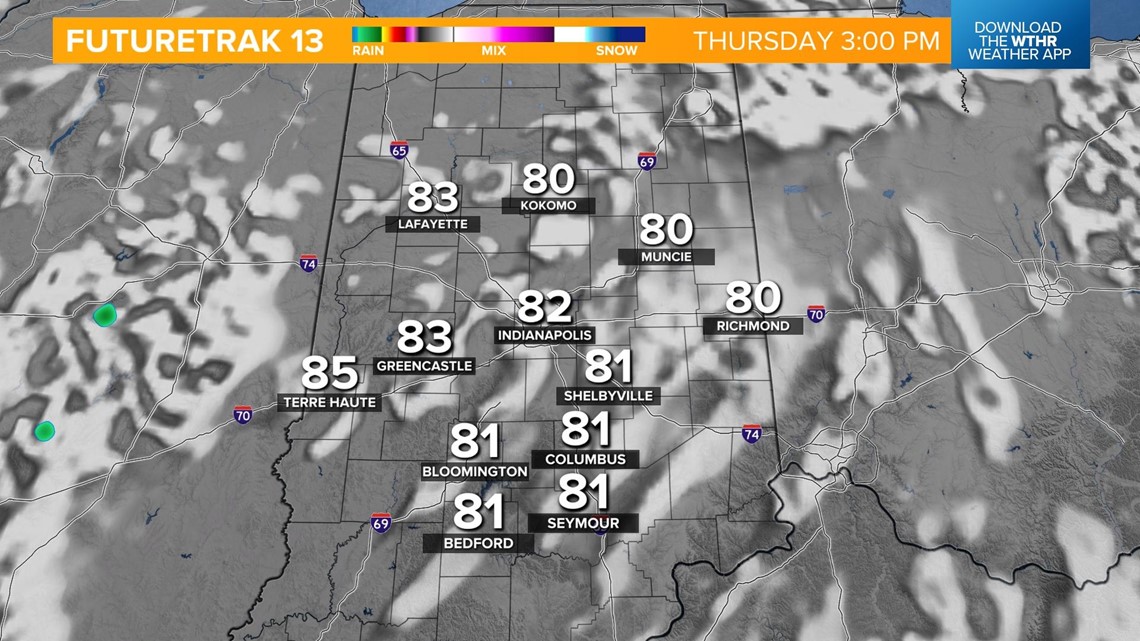 Afternoon highs will climb into the low to mid 80s.