INDIANAPOLIS — Our quiet weather pattern continues today, keeping sunshine and unseasonably warm temperatures around with highs in the mid 80s. With the high temperatures, light wind, and other atmospheric conditions coming together today, ozone emissions will be elevated and could exceed federally mandated standards.
Due to this, an Air Quality Alert has been issued for 10 central Indiana counties including the Indianapolis metro and surrounding areas, plus Howard, Bartholomew, Brown, and Delaware counties.
The Indianapolis Office of Sustainability has also declared Knozone Action Days for Saturday and Sunday.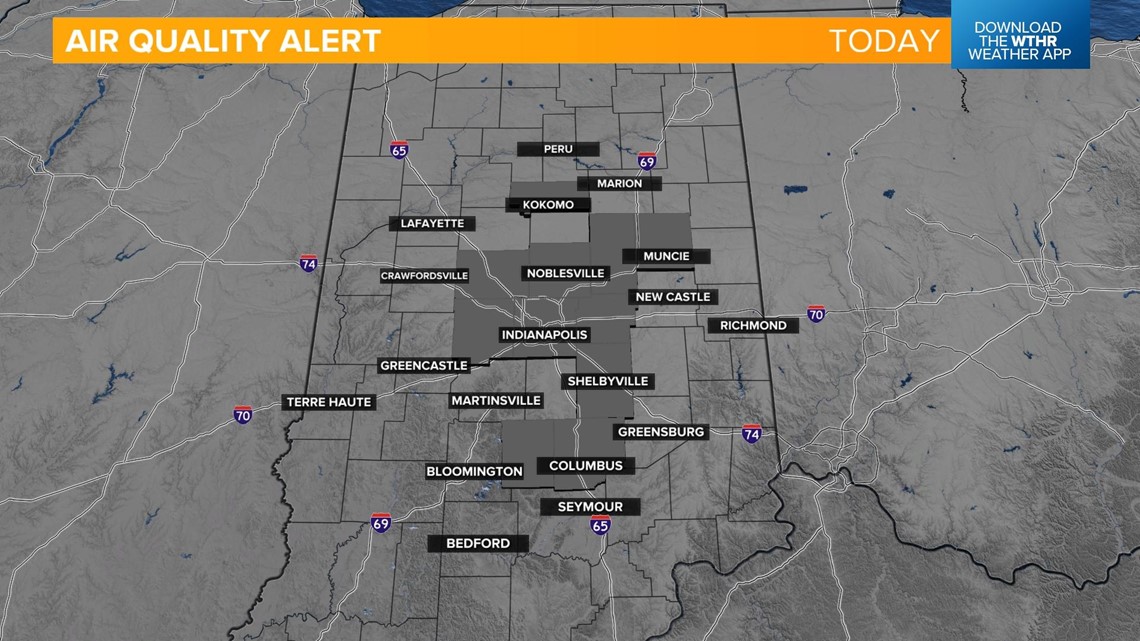 Those who have breathing issues such as asthma, COPD, lung cancer, etc. should avoid being outdoors for an extended period of time.
To reduce emissions today:
Consider walking, biking, carpooling, or taking public transportation.
Avoid using the drive-thru and combine errands into one trip.
Turn off your engine when idling for more than 30 seconds.
Avoid refueling your vehicle or lawn equipment until 7 p.m.
Conserve energy by turning off lights or setting the air conditioner to 75° or above.