INDIANAPOLIS — Our next weather system approaches this evening with a rain/snow mix first moving into the southern tier of the state around 10 p.m.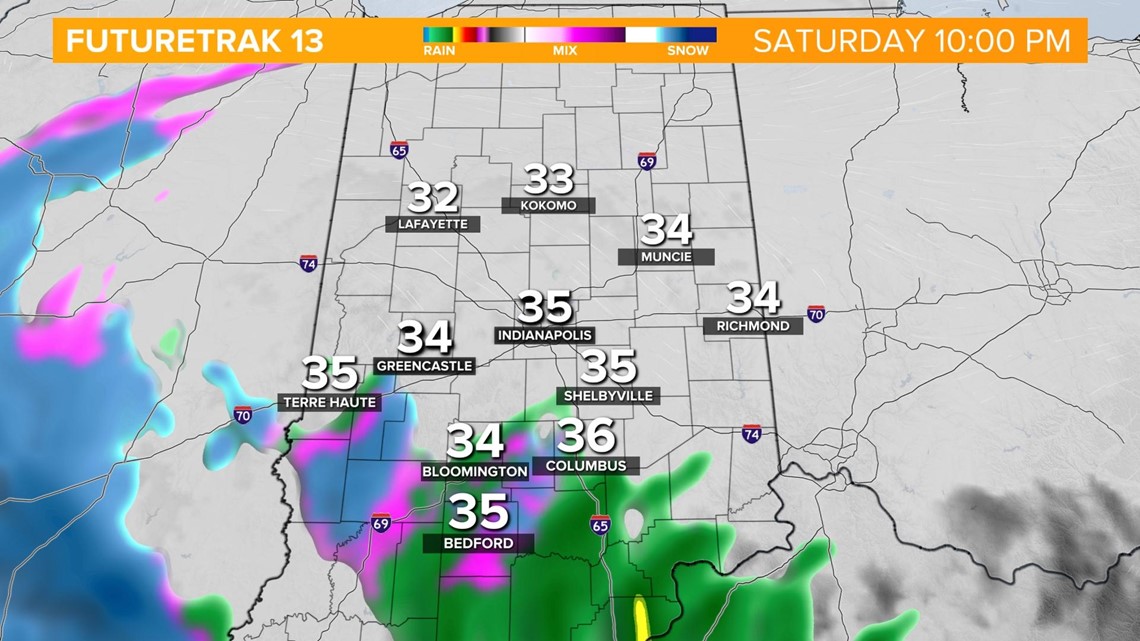 This system lifts northward bringing snow into the Indy metro by midnight. Scattered snow showers then continue overnight with the heaviest of the snow north of I-70.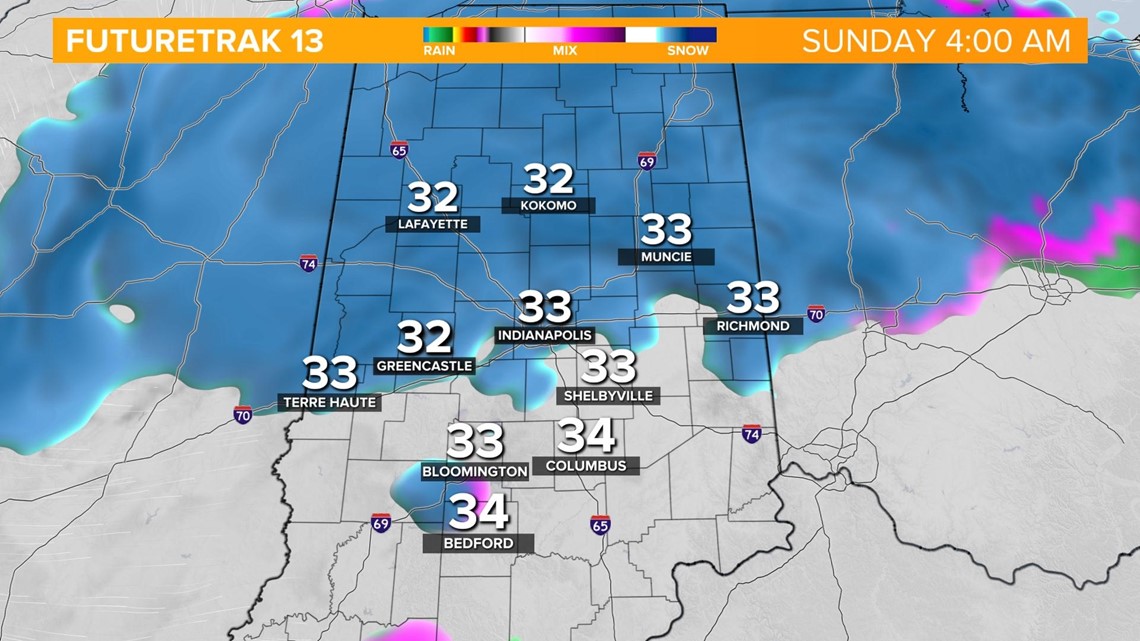 Snow showers will begin tapering off around sunrise Sunday. We'll keep cloudy skies and a few flurries around during the day with steady temps in the low to mid 30s.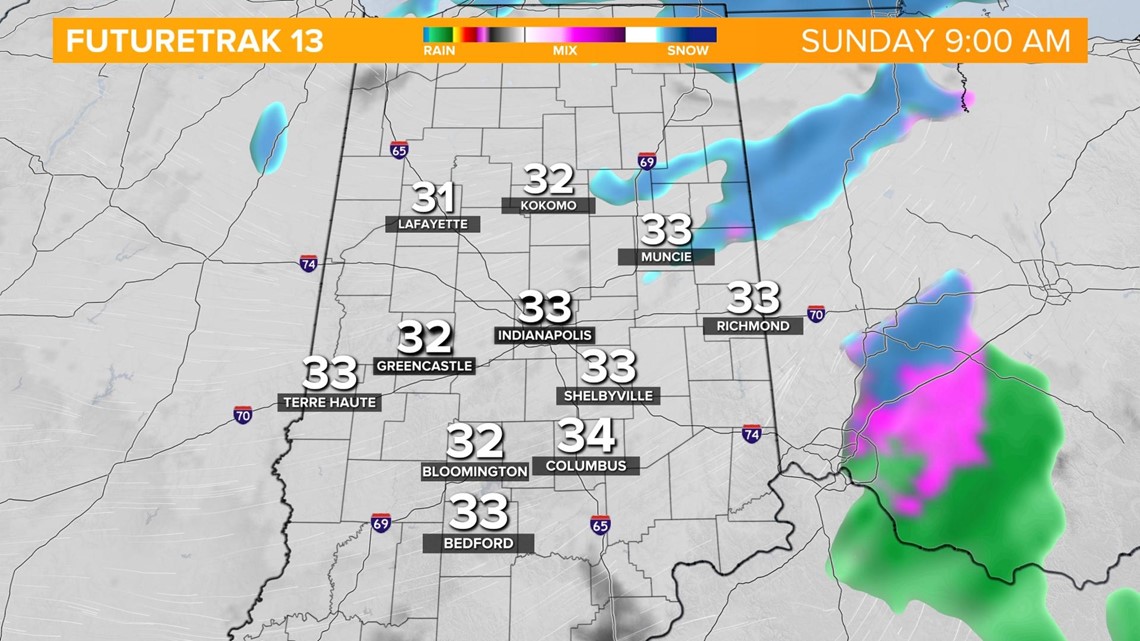 This won't be a major snow event with the highest totals between 1" - 2" with isolated spots up to 3" for areas along and north of I-70. We'll see a quick cut-off for areas south with less than 1" possible.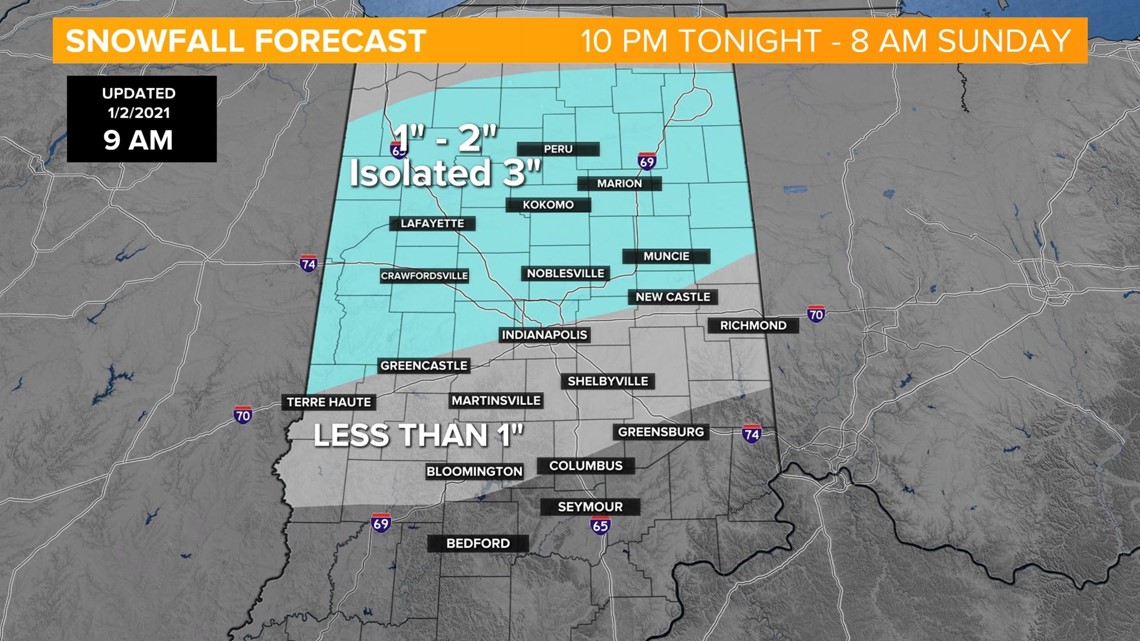 Be prepared for slippery road conditions and hazardous travel through the morning Sunday.