INDIANAPOLIS — Our weather pattern will heat back up and the muggy meter will climb for the end of the week through the holiday weekend.
Forecast highs are near 90 on Thursday and Friday.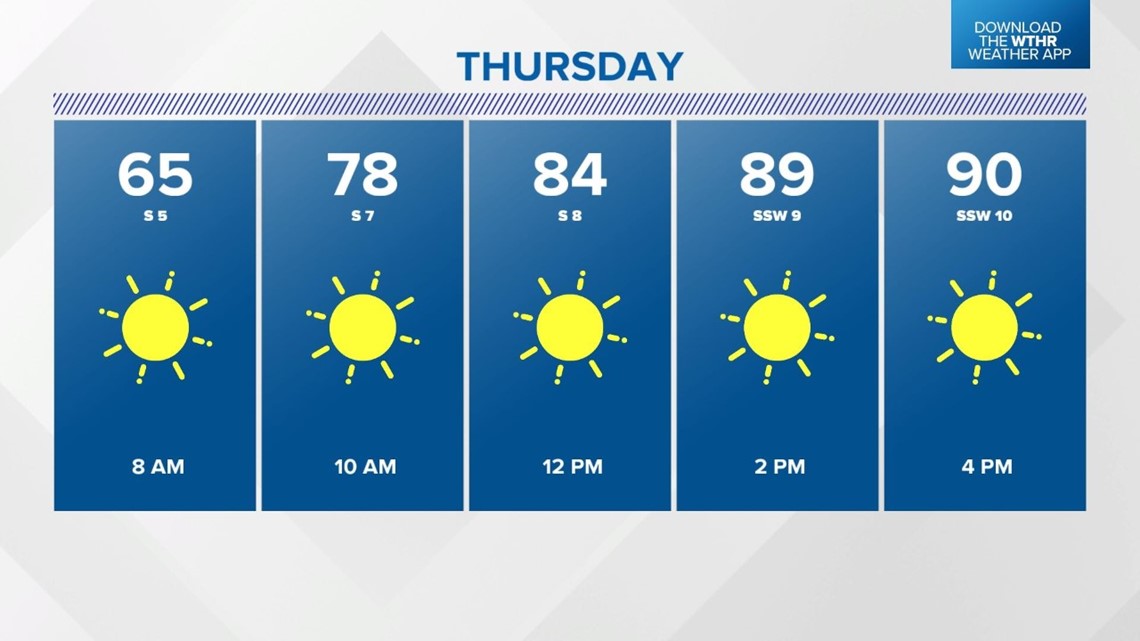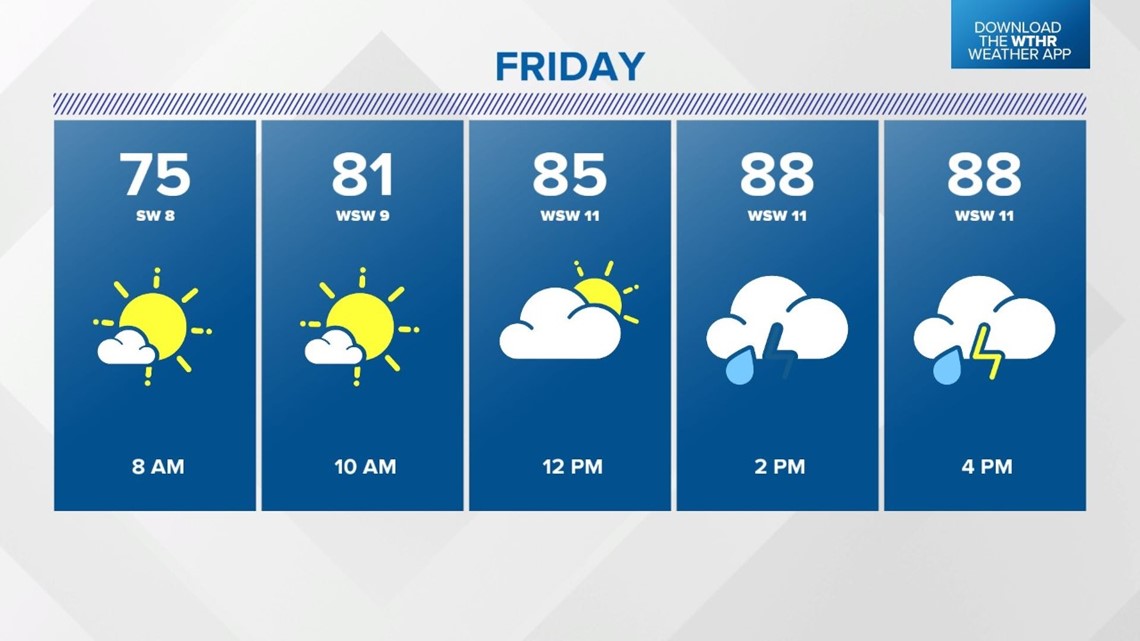 We stay in the range of 85 to 90 with an uncomfortable muggy meter over the next 7 days including the holiday.
More sunshine will mean highs near 90, but where we have clouds due to storms/storm chances, highs will be closer to that 85 degree mark.
Speaking of storm chances, we are not forecasting any washouts, but there will be a daily storm chance starting Friday afternoon.
Here is the latest timeline for a few storms later in the day Friday.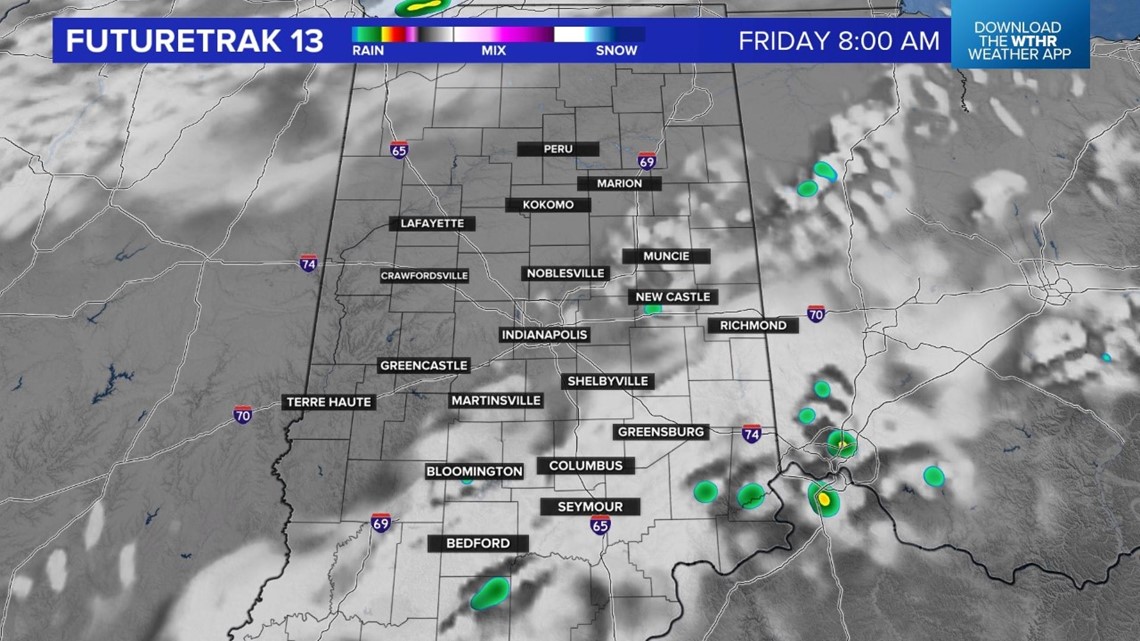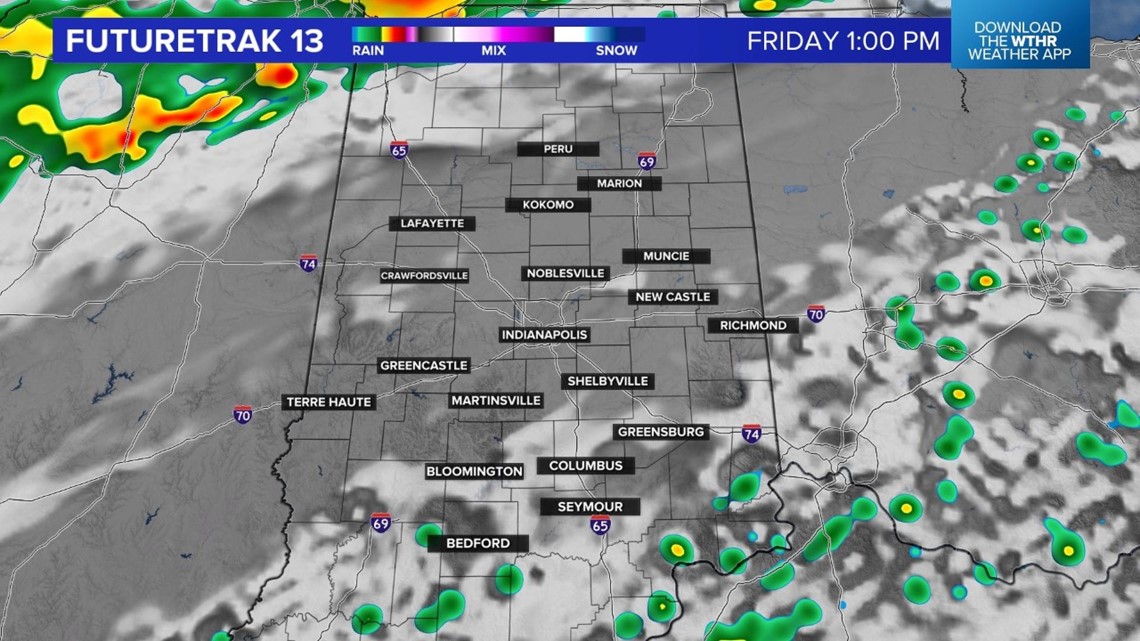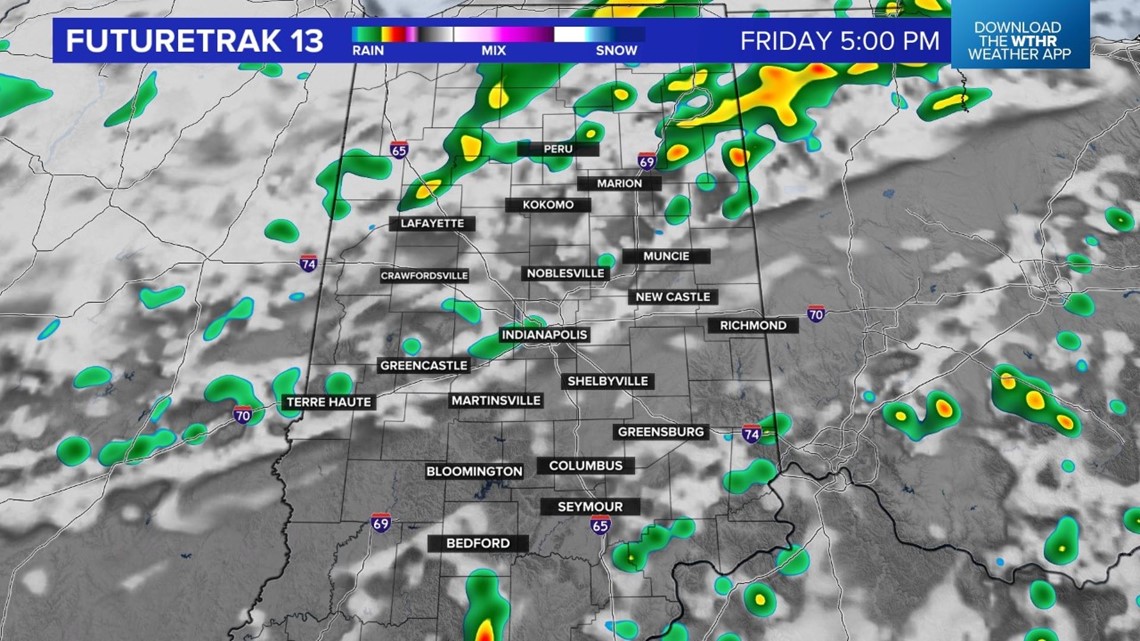 A few storms are possible on Saturday too. There will also be lots of dry time too.
Right now we are expecting lots of dry time on Sunday and for the Fourth of July, with only a slight storm chance.
We will continue to keep you updated so you can make your plans for the long holiday weekend.