INDIANAPOLIS — Saturday will be the pick of the weekend with the help of afternoon sunshine pushing temperatures into the mid-to-upper 40s.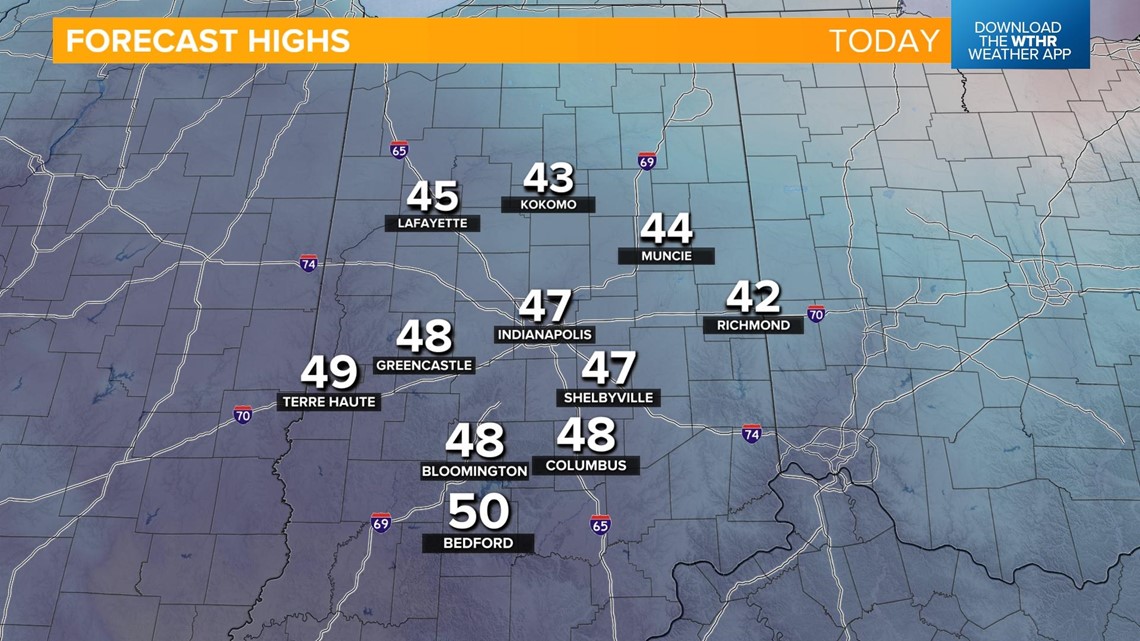 Our next weather system brings the return of rain this evening, mainly after 7 p.m.
REMINDER: Adjust your clocks forward one hour before you go to bed tonight as Daylight Saving Time begins at 2 a.m. Sunday.*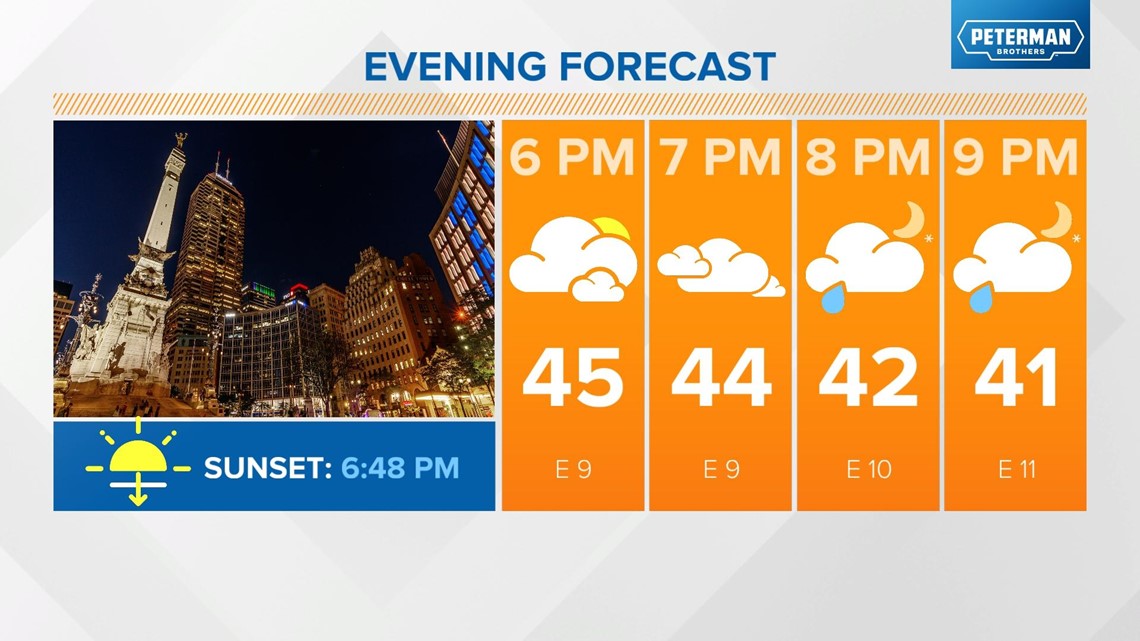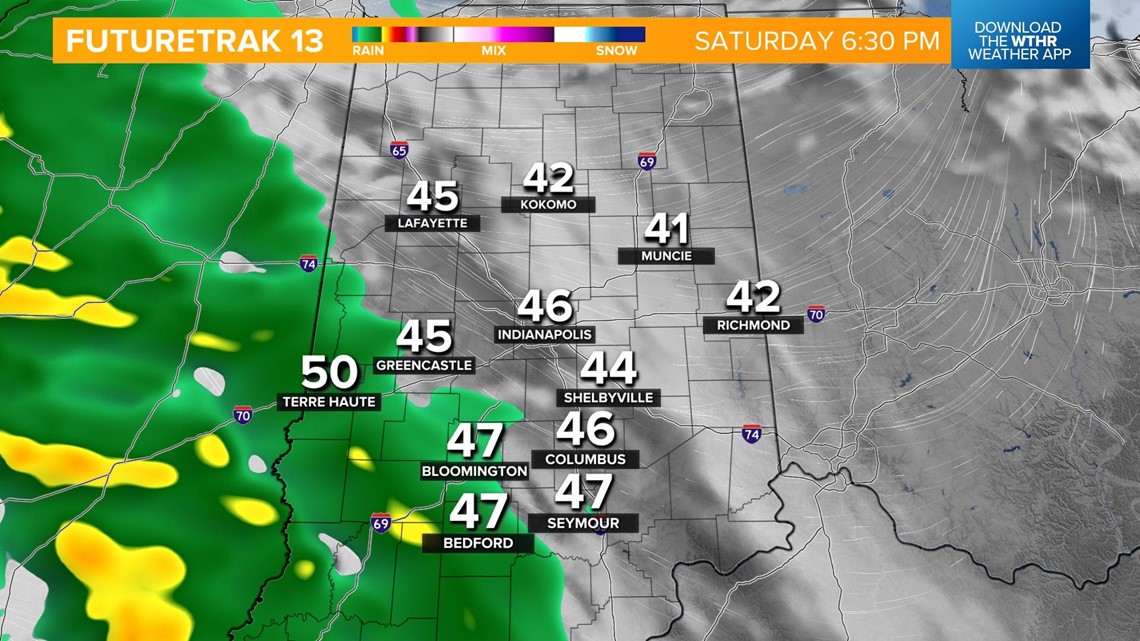 As temperatures drop overnight, we'll see a transition from rain to snow mainly north and northeast of the I-74 corridor after 3 a.m.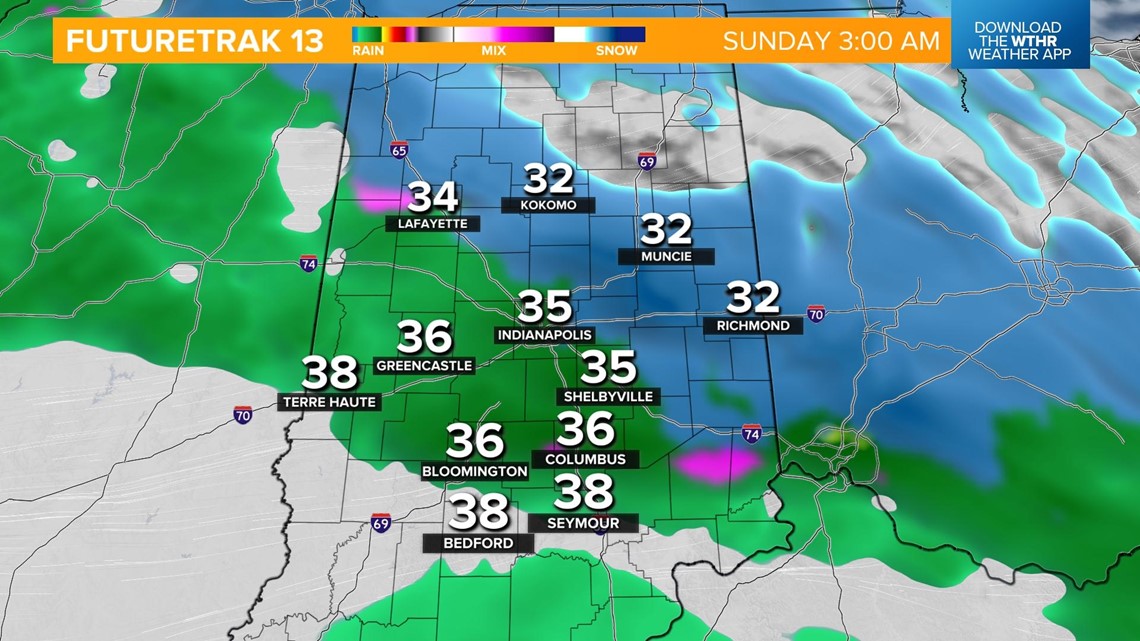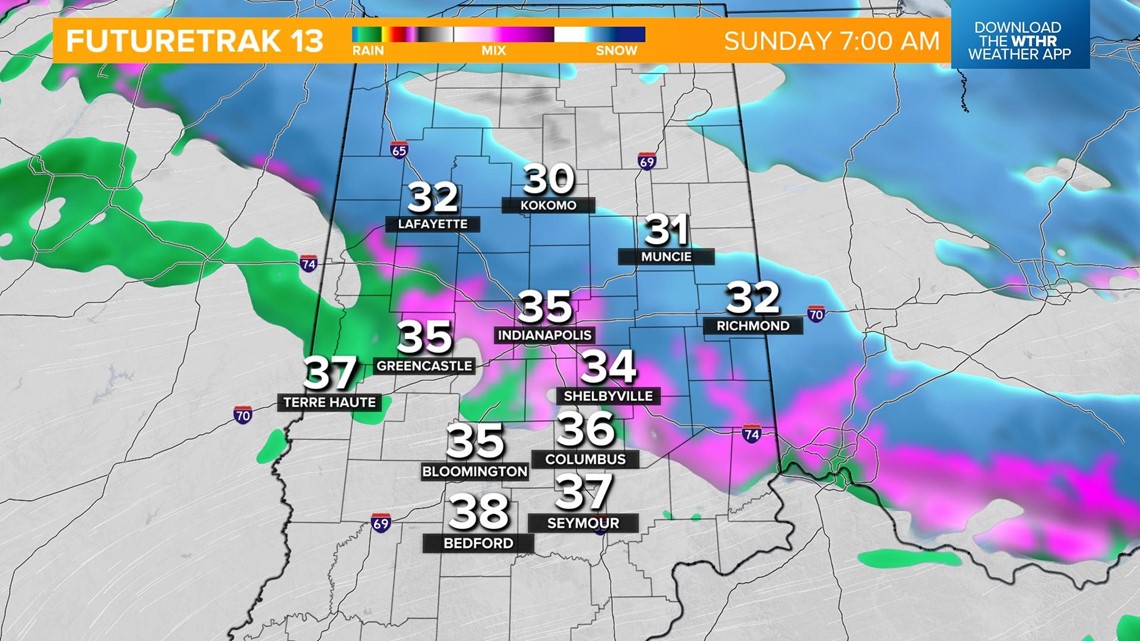 Snowfall rates could become heavy enough at times in this zone to overcome a warm surface and allow a coating of up to 1" of snow accumulation, especially on grassy and elevated surfaces. Use caution when traveling bridges, overpasses, and ramp systems. Allow extra travel time for any plans you may have early Sunday morning.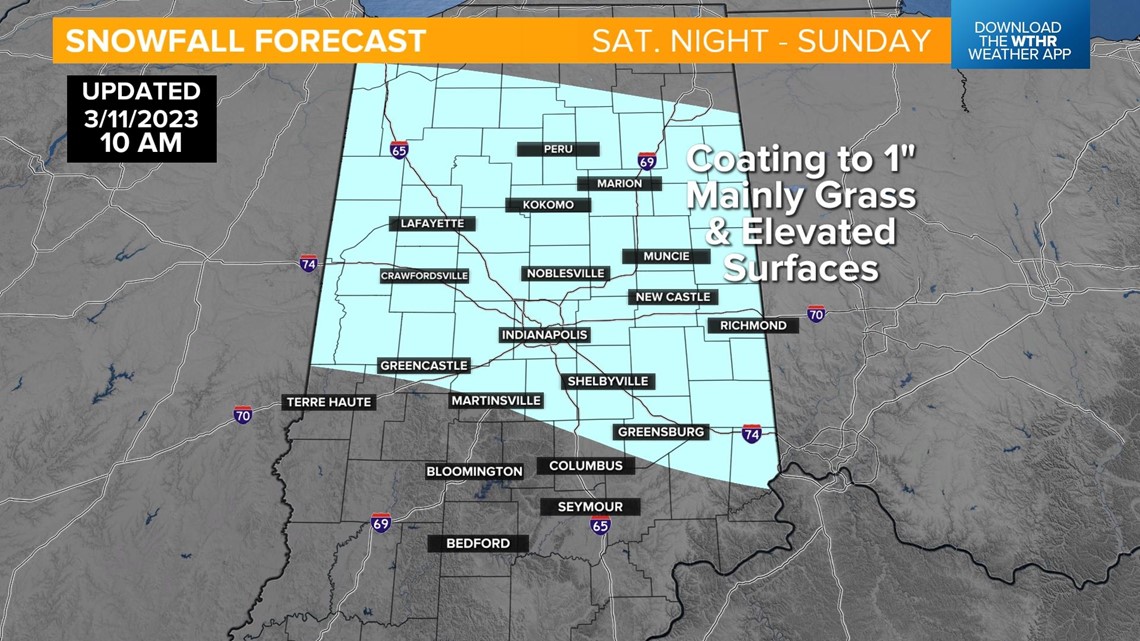 This snow system should wrap up early Sunday, but a few light mixed showers will be possible into the afternoon. The cooler air mass wins out keeping temperatures in the upper 30s near 40.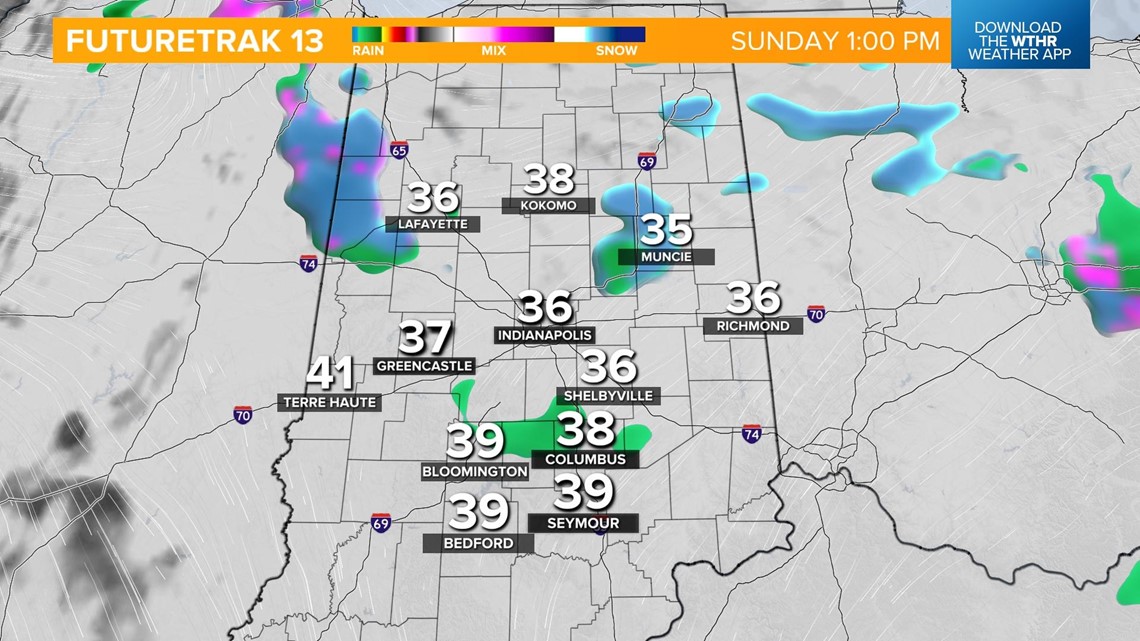 Another weak disturbance will track across the Great Lakes region on Monday prompting scattered snow showers in the afternoon. Little-to-no additional accumulation is expected. Temperatures remain unseasonably cold with highs in the mid-30s.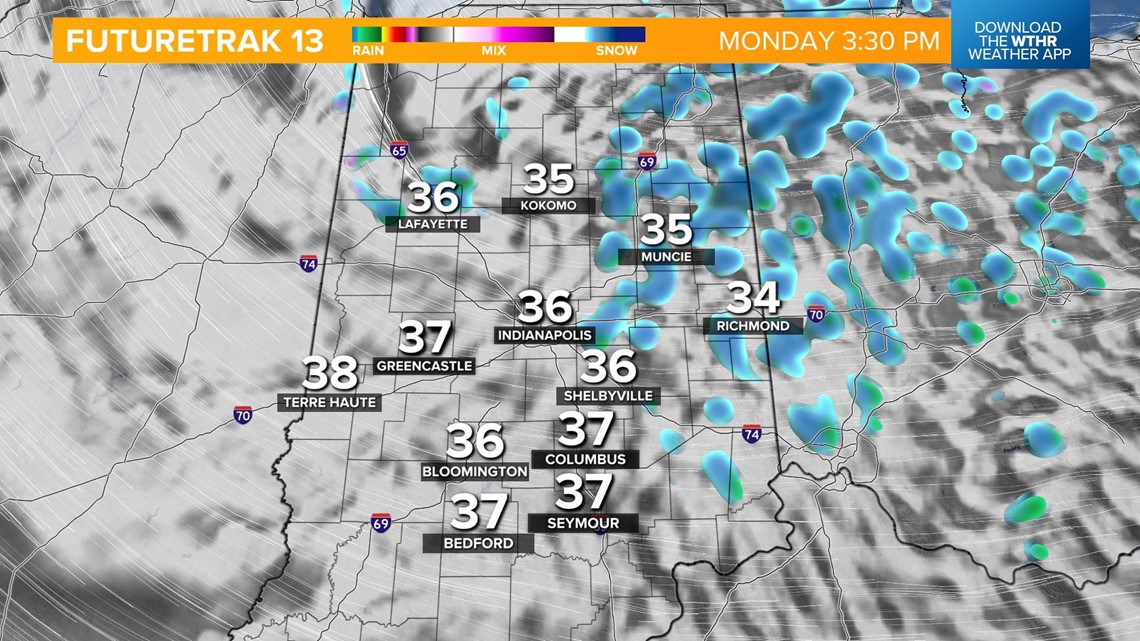 While snow exits the forecast and is replaced by sunshine on Tuesday, we'll still be cold with highs in the upper 30s.
A warming trend by mid-week takes high temperatures near 50 on Wednesday and into the low 60s on Thursday. This will be a brief warming trend as rain and a few storms come along a cold front late Thursday night, taking temperatures back into the 30s by Friday afternoon for St. Patrick's Day festivities.