INDIANAPOLIS — Heavy rain with some embedded thunderstorms will arrive Saturday night and stay through Sunday afternoon. Rain will push in across central Indiana late tonight, becoming widespread by 2 a.m.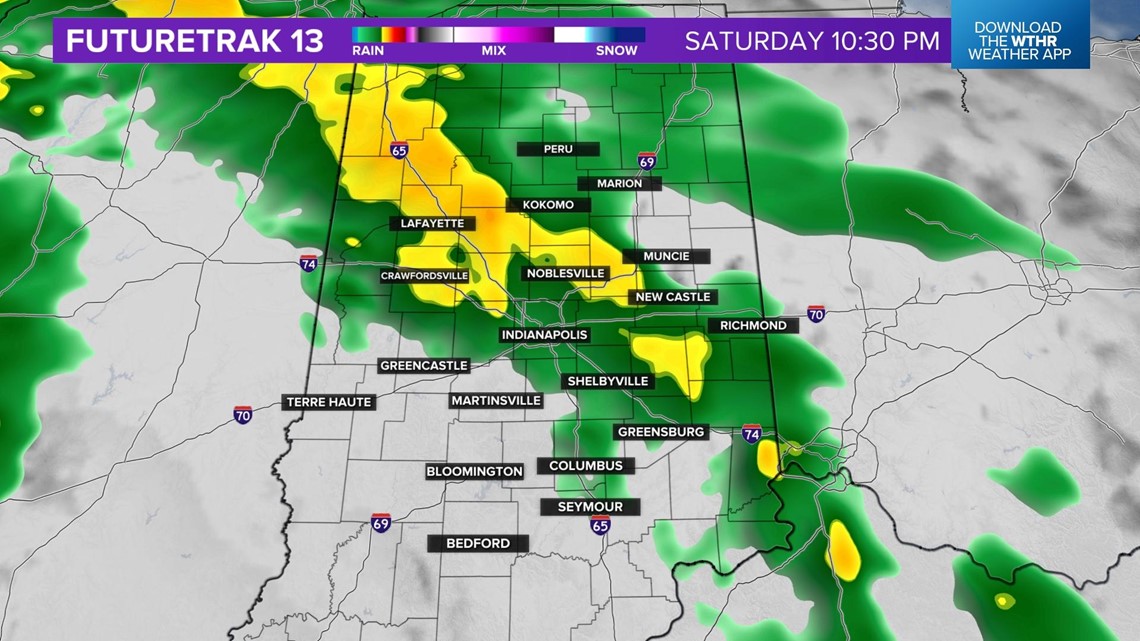 Heavy rain will be likely around 5 a.m. with overnight lows falling into the mid-40s.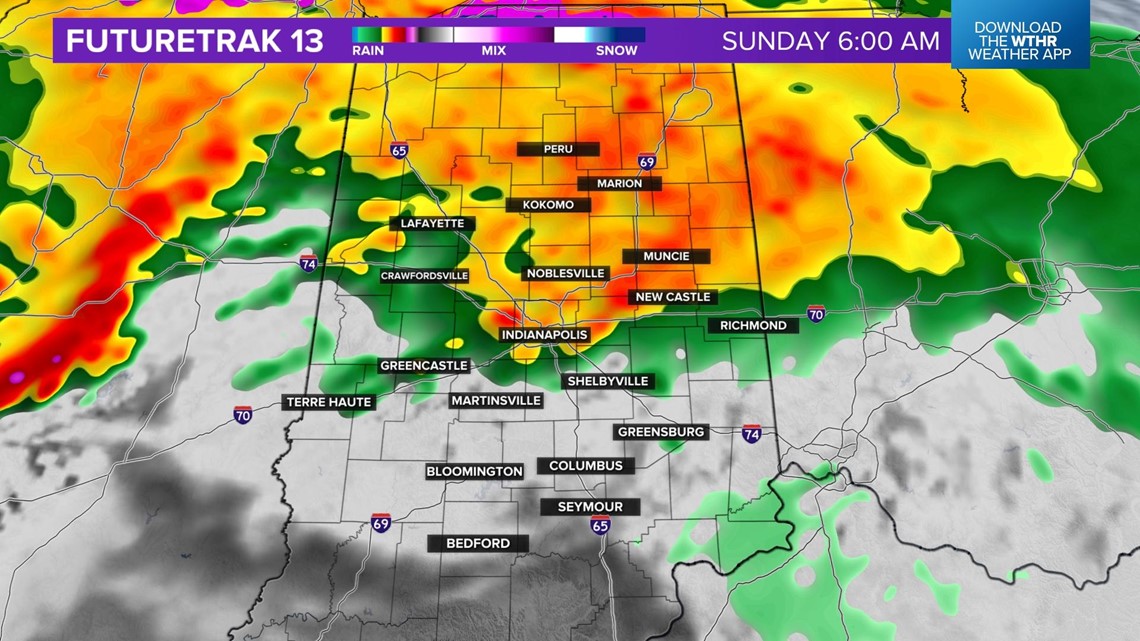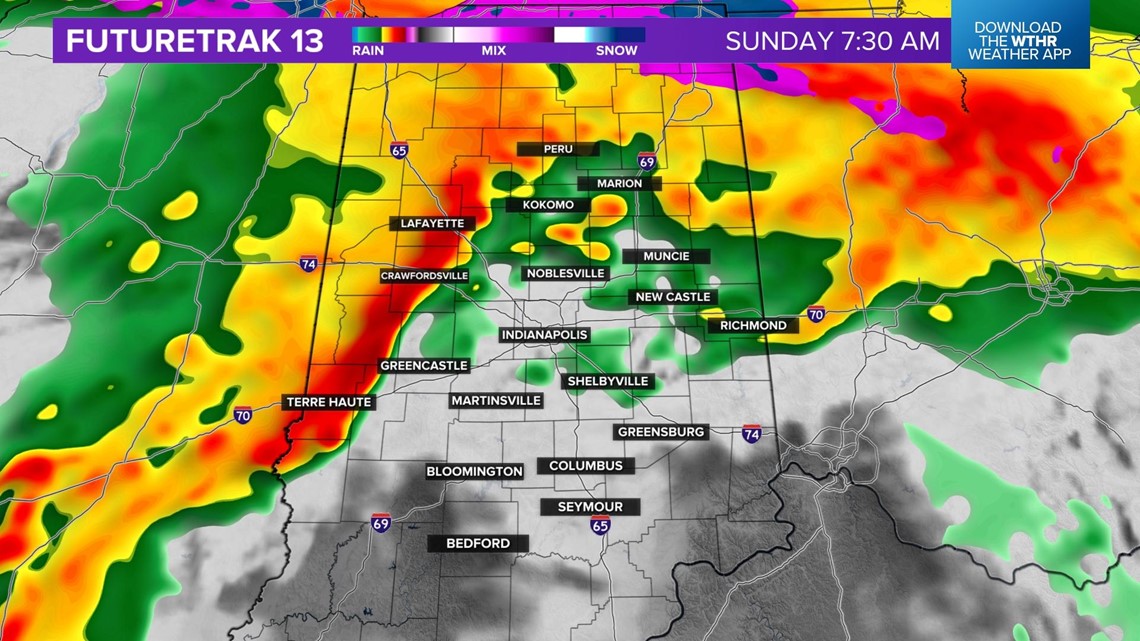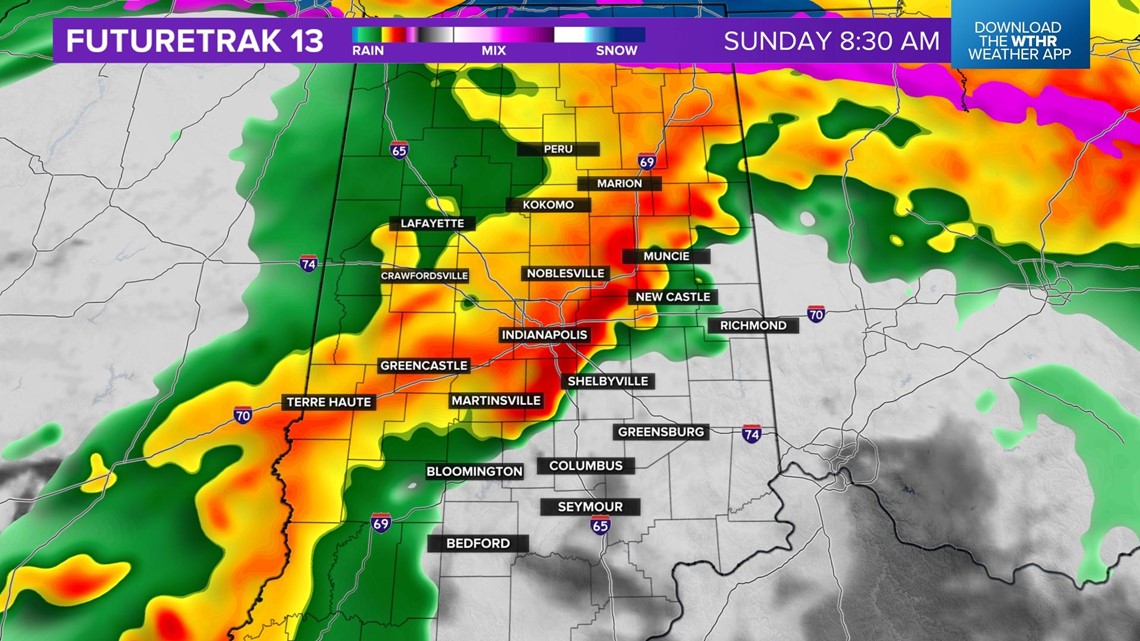 The heaviest rain will taper off by mid to late morning with around 1" to 2" possible.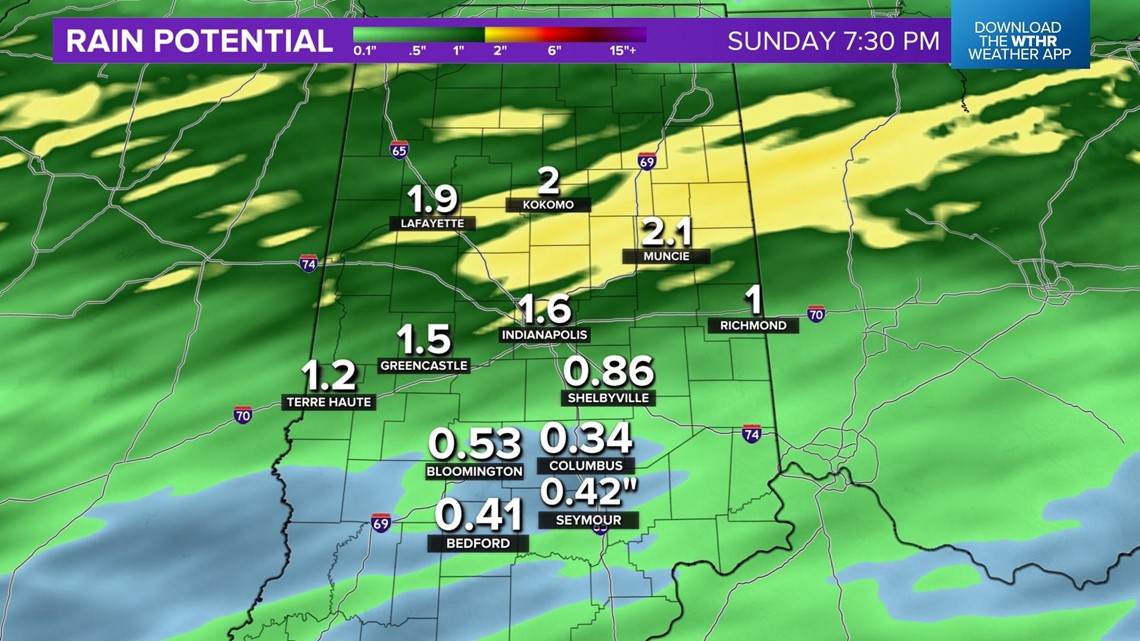 Scattered showers and windy conditions will continue into the afternoon.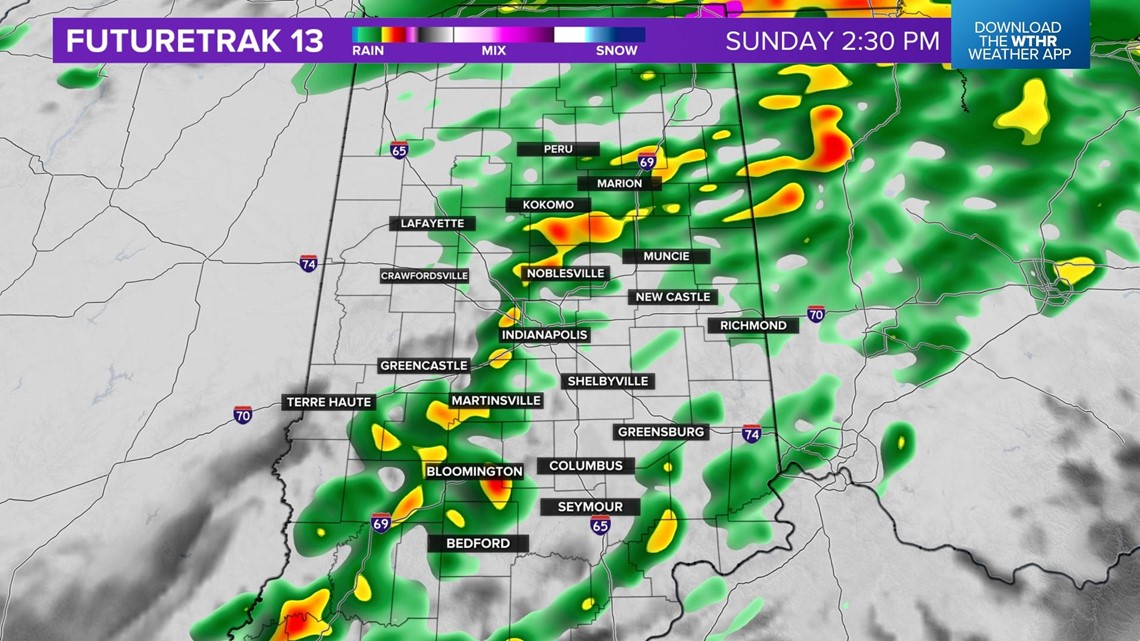 A few strong to severe storms are possible, mainly in south-central Indiana.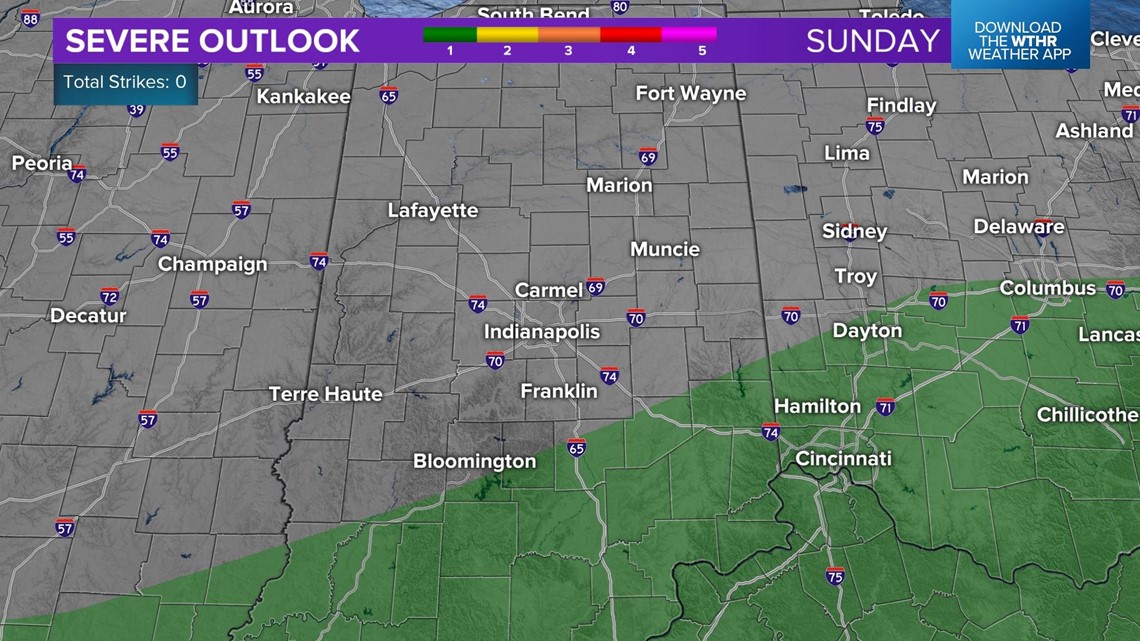 It will feel raw with winds gusting around 25 mph and highs will only climb into the low to mid 50s.