INDIANAPOLIS — The weather pattern is mainly dry through Friday. A spotty shower is possible Tuesday afternoon and a stray shower is possible north on Wednesday. Expect more clouds than sunshine on Tuesday with highs near 50 degrees.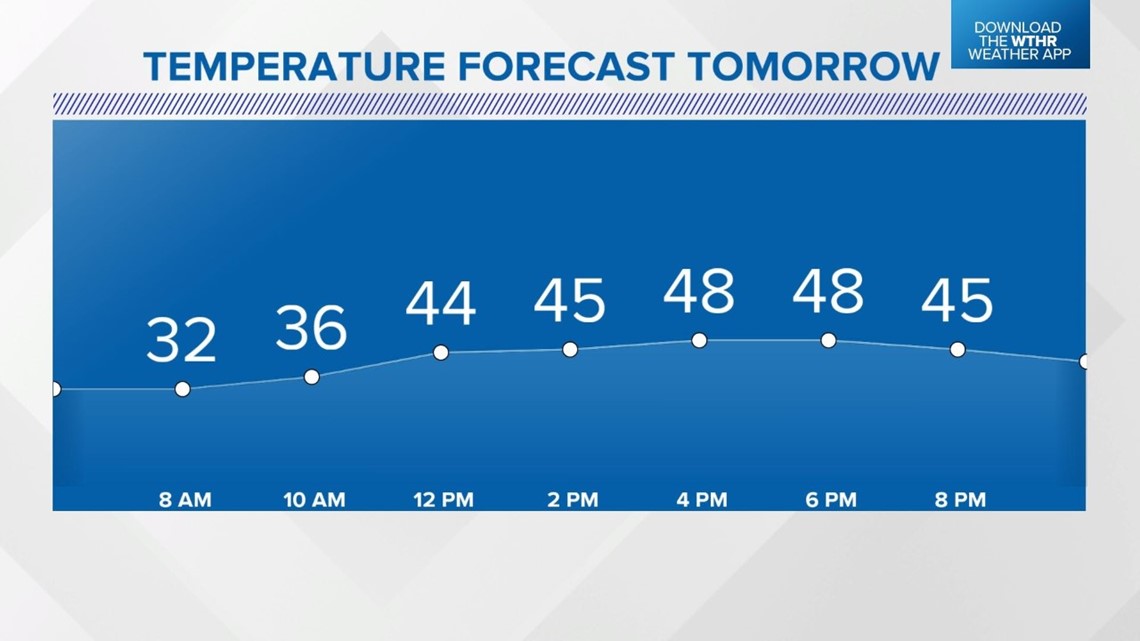 There will be partly cloudy skies and highs in the 50s on Wednesday.

More sunshine is on the way for Thursday, with highs near 60 degrees. Temperatures will be in the 60s on Friday.
Friday is our weather aware day this week. Looking ahead, we are forecasting more heavy rain, gusty winds and the threat of severe storms on Friday. We will keep you updated all week.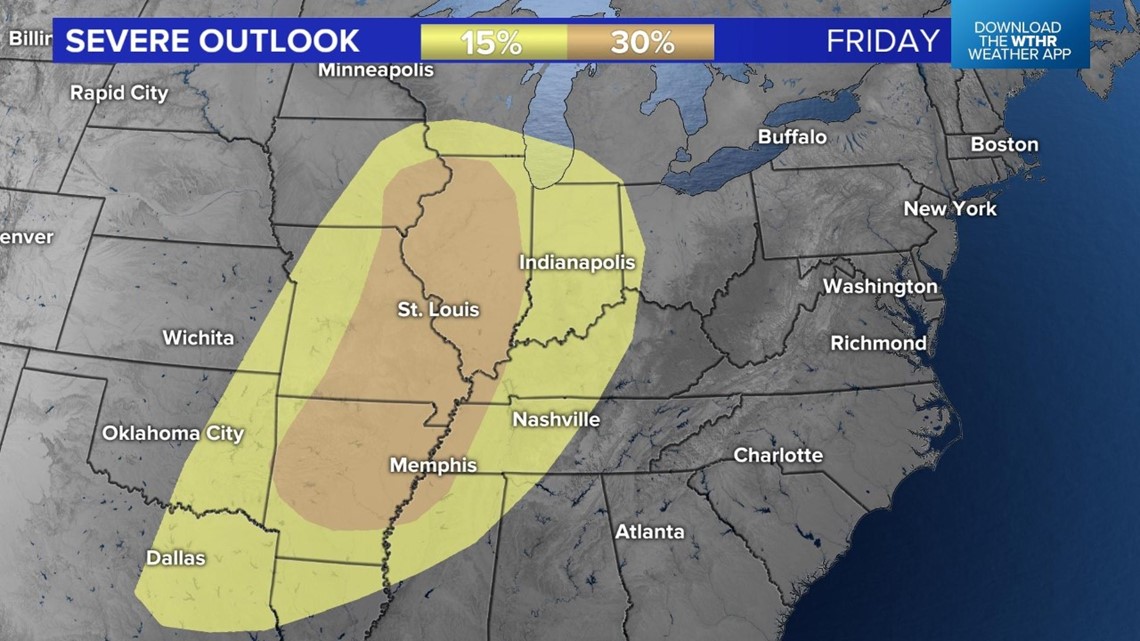 Behind the storm system, temperatures will fall from near 60 degrees early Saturday into the 40s by the afternoon. It will be another windy day, too.
We end the weekend with more sunshine on Sunday and highs near 60.