INDIANAPOLIS — Don't you love it when the weather works out on important holidays? Can you recall times when a major holiday plan was changed because lousy weather messed up your plans? You do not have to worry about that today. Whether it's enjoying a Juneteenth event, a walk, cooking out or boating out on a lake, today will be perfect.
Happy Father's Day and a great day is on the way, with temperatures a few degrees below average, low humidity and a wonderful sunny sky.
Enjoy this fantastic day in Indiana because the hottest week of the year is on the way.
A huge heat dome of air will move over the state Monday and not only will temperatures reach the 90s, but starting on Tuesday, we will also experience some sweltering humidity. The hottest day will be Tuesday when some folks could see highs around 96 degrees.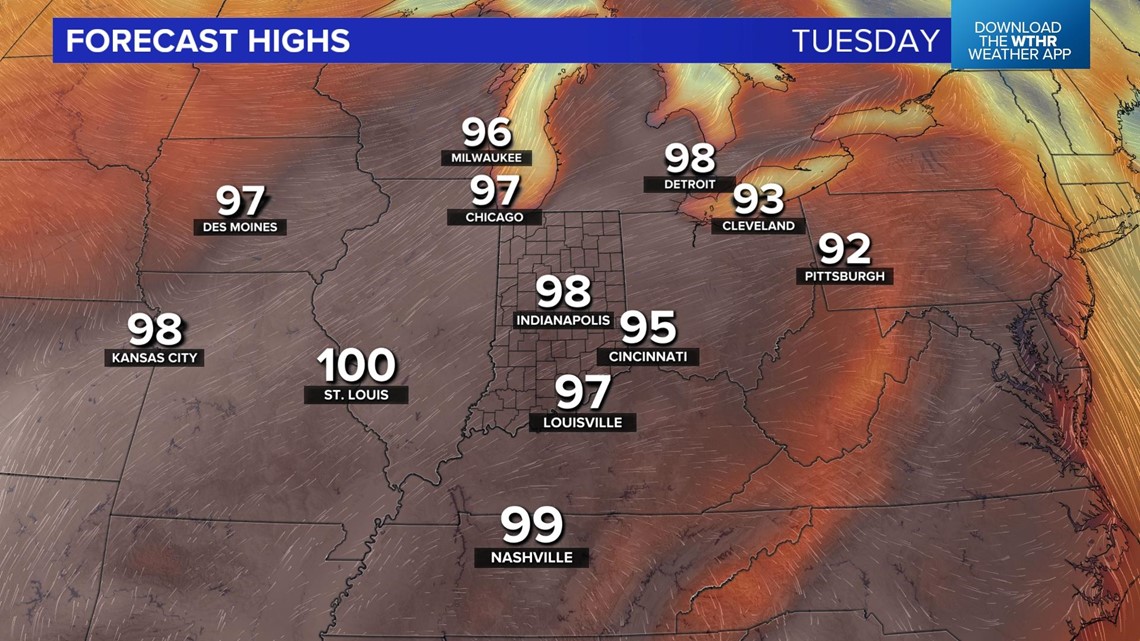 At this point, it looks like this blast furnace style of heat will stay with us until at least Saturday, so make plans now to download the Live Doppler 13 weather app to your mobile device to keep informed of the latest weather changes this week.
At least today will be great. In fact, today will be the coolest day for at least another week and probably longer than that. Hope the Dad in your life has a beautiful and meaningful holiday.