INDIANAPOLIS — A weak cold front will move over central Indiana Sunday afternoon. A few isolated showers will be possible during the afternoon, mainly in east central Indiana.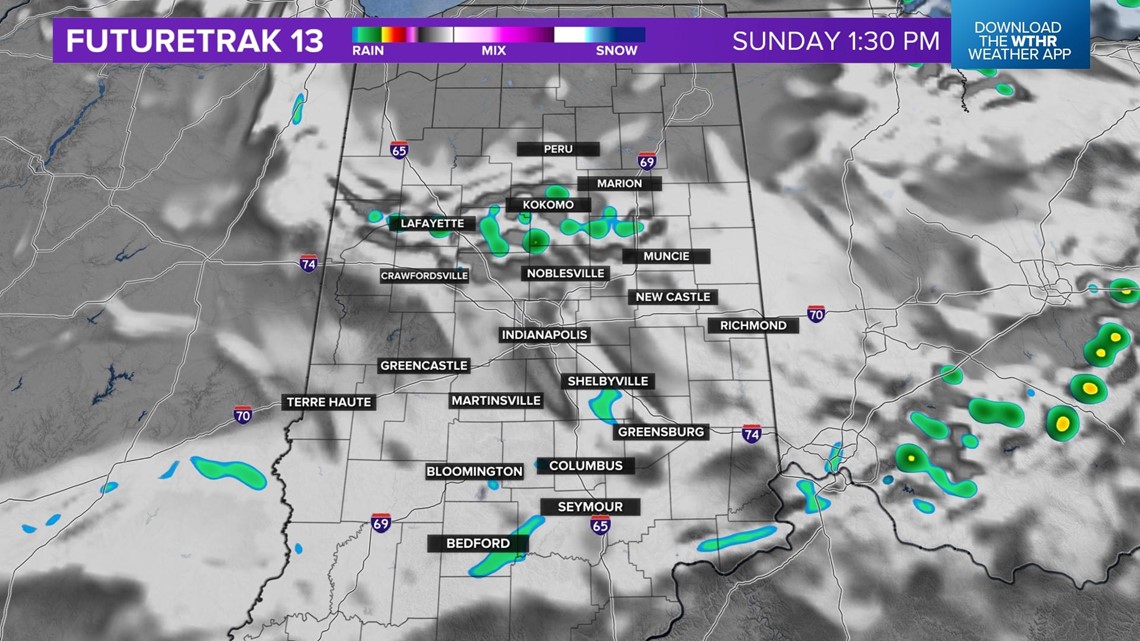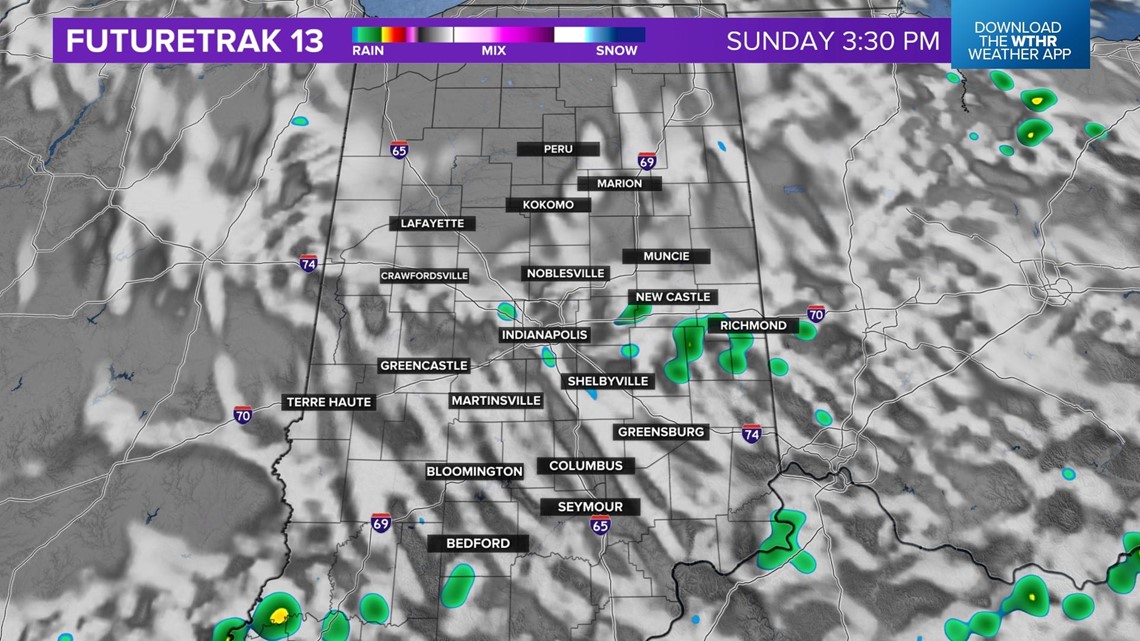 Otherwise, it will be hazy and warmer with highs near 80°.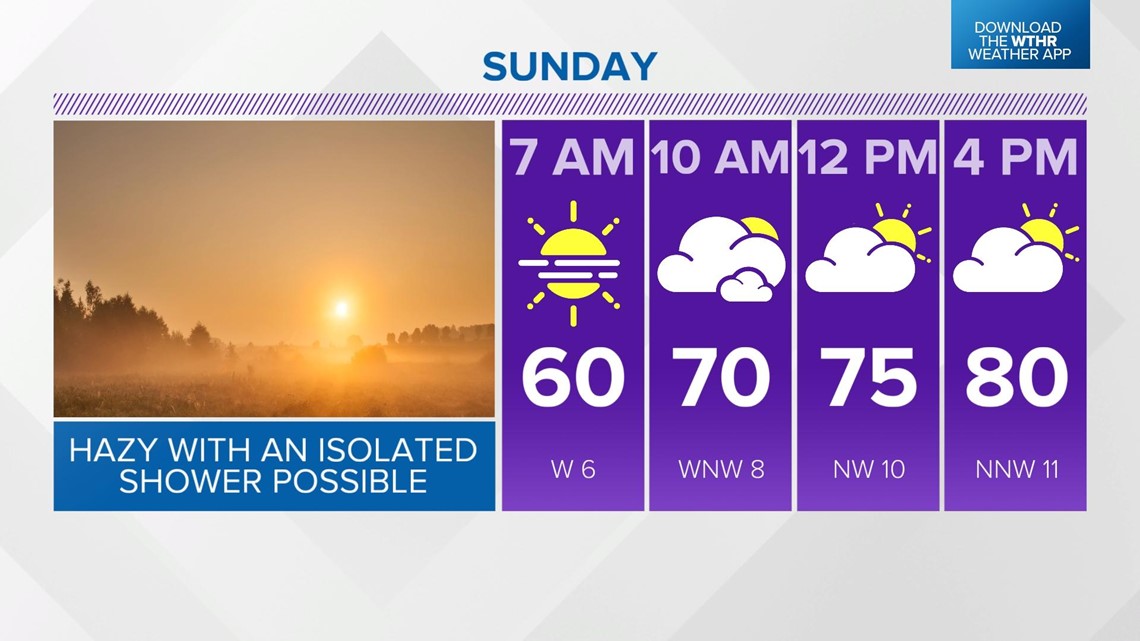 An upper-level trough will settle over Indiana through mid-week next week. This will keep central Indiana well below average. The average high for the first few days in August is 85°.
Humidity will continue to fall with dewpoints dropping into the 40s by Tuesday afternoon.