It will be a cold April Fools day with temperatures running 20 degrees below average with a few snow flurries flying! Indy typically does record 0.2" of snow in April.
It will be partly sunny with a few flurries and highs topping out into the upper 30s.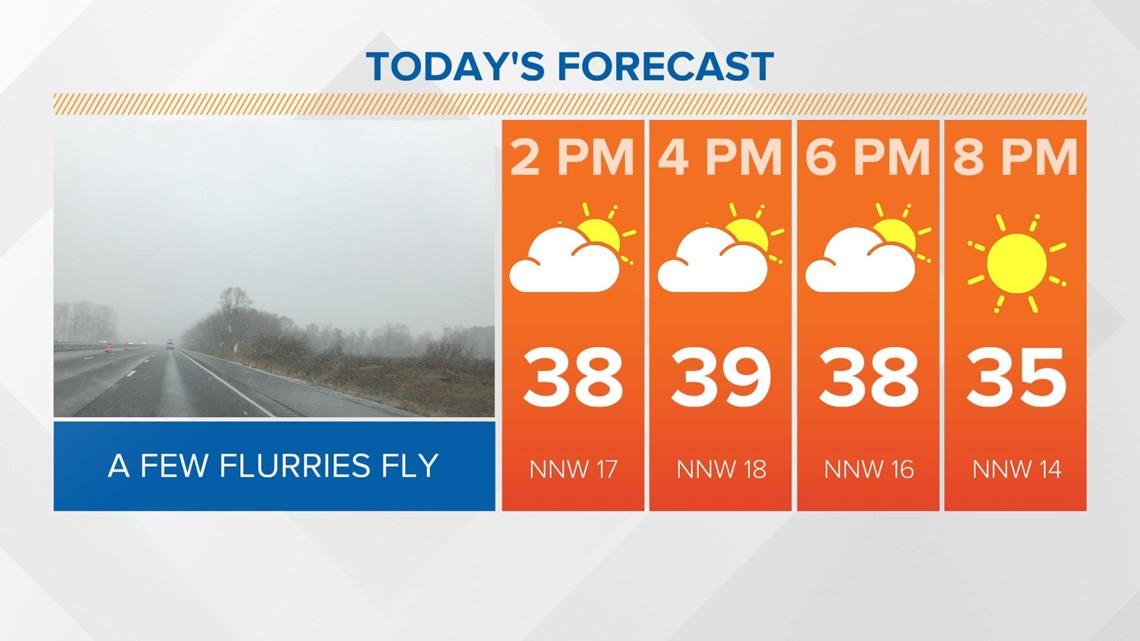 Winds will be gusting around 25 to 30 mph.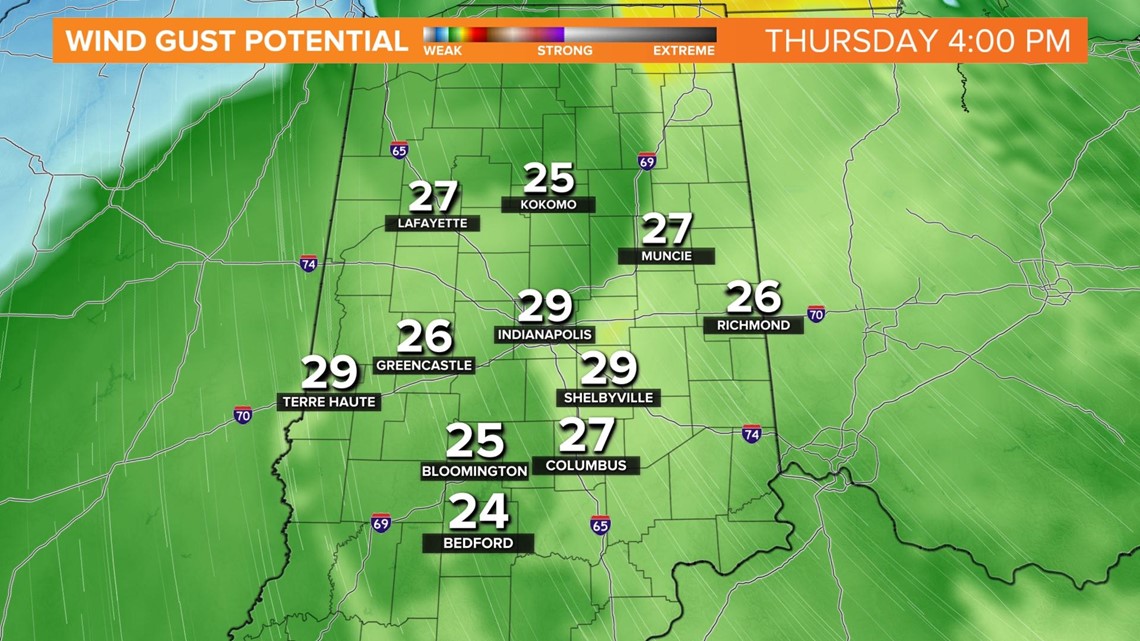 Wind chill values will make it feel like the low to mid 20s this afternoon.