INDIANAPOLIS — It will feel like summer this week, as temperatures climb 10 or more degrees above normal. More moisture will move in this week too, allowing for daily chance of thunderstorms. The precipitable water model is forecasting a bit more moisture in the mid-levels today.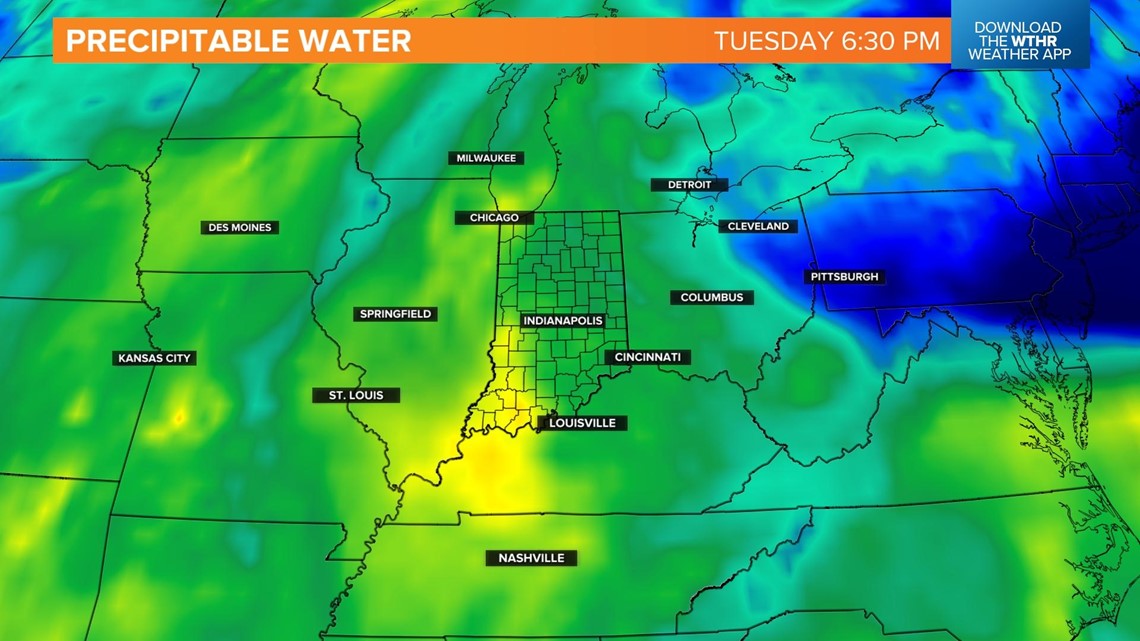 It will be mostly sunny to partly cloudy today, with cumulus clouds building. Afternoon highs will soar back into the mid-80s.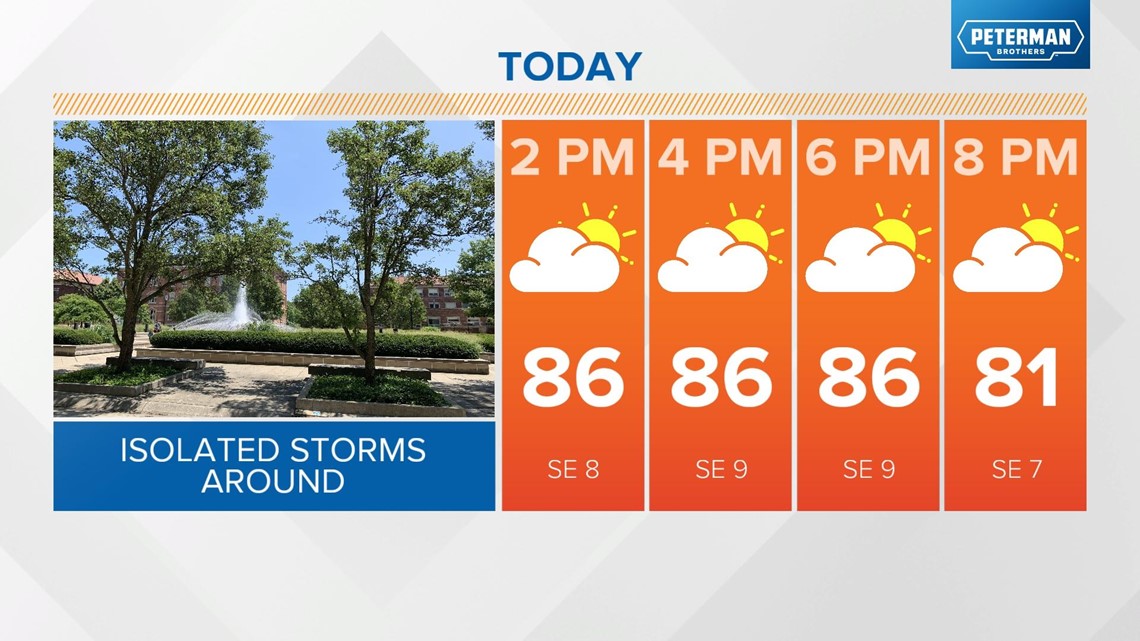 Late this afternoon through mid-evening, a few isolated thunderstorms will fire up.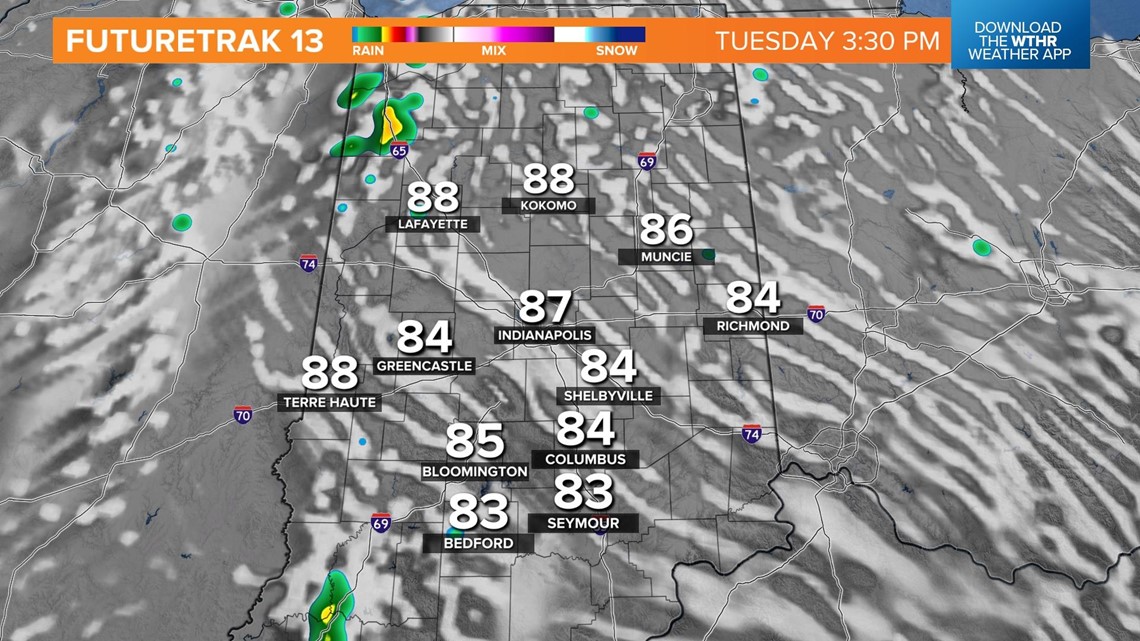 Temperatures will only fall into the mid-60s by Wednesday morning.
Wednesday will be a hot and hazy day, as temperatures climb into the upper 80s.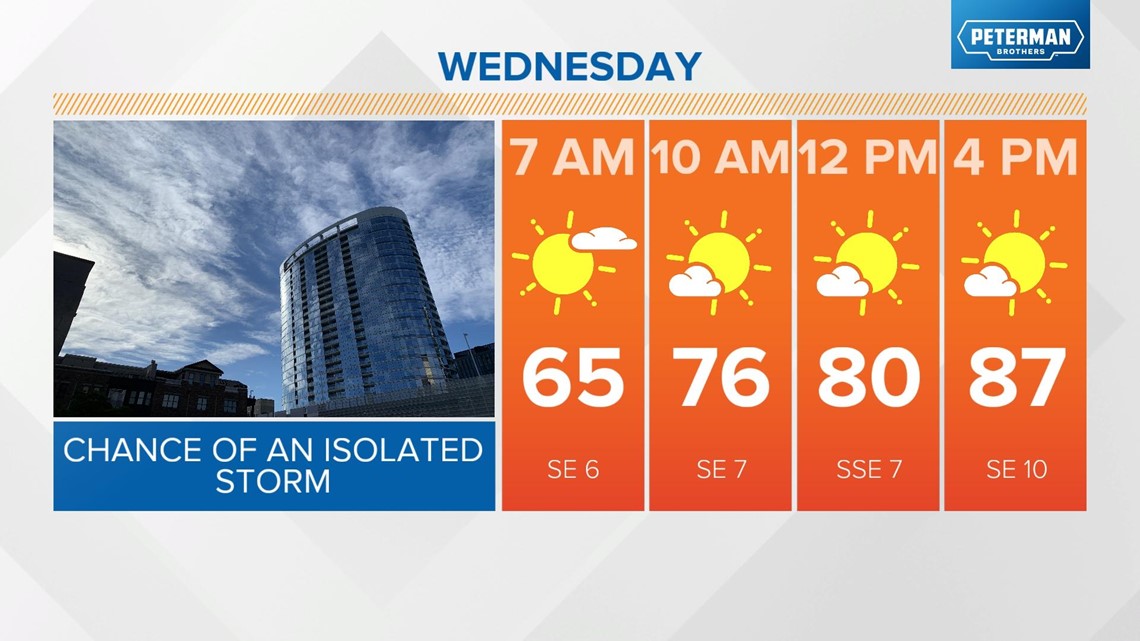 More isolated thunderstorms will be around late afternoon into the evening.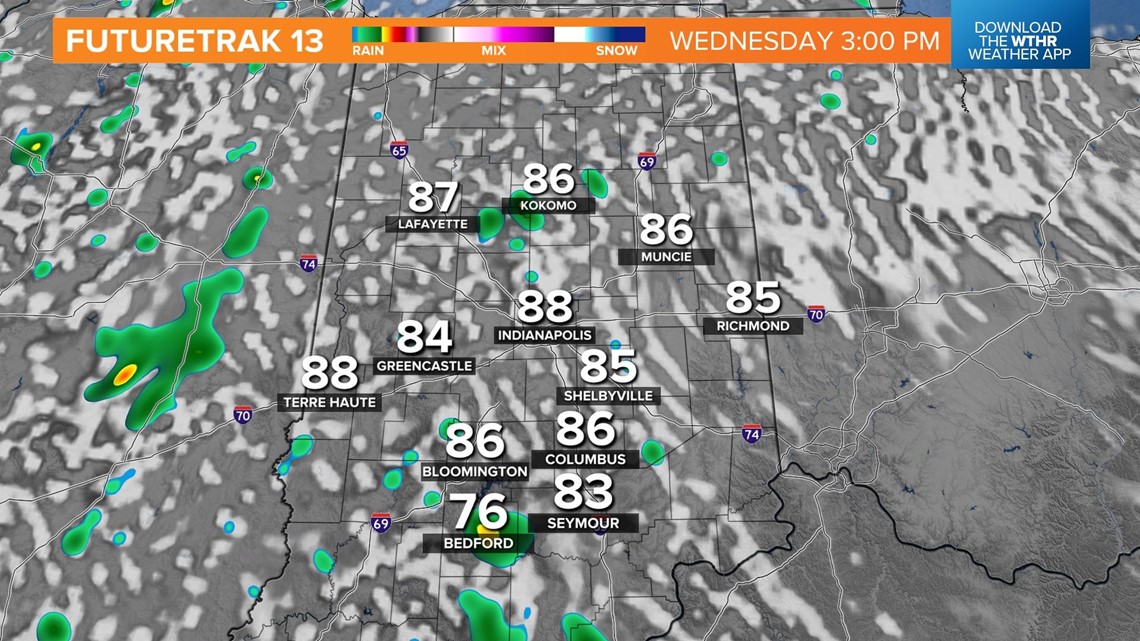 A stretch of 90+ degree days will move in the rest of the week. Thursday will bring hot, hazy skies with temperatures around 90 degrees. More isolated storms will be around late afternoon.
Right now, Friday through the weekend looks dry, hot and hazy, with temperatures in the low 90s.