INDIANAPOLIS — Satellite imagery Saturday evening of Hurricane Ida shows an eye becoming more defined as thunderstorms within the eyewall look to become more symmetric. This is a sign of strengthening that was expected and continued intensification should take place overnight into Sunday morning.
Landfall is expected Sunday afternoon between 5-7 p.m. ET and at that time Ida is forecast to have winds of 130-140 mph, which would classify as Category 4 strength. However, impacts will be felt much before then as outer bands crash into the coastline.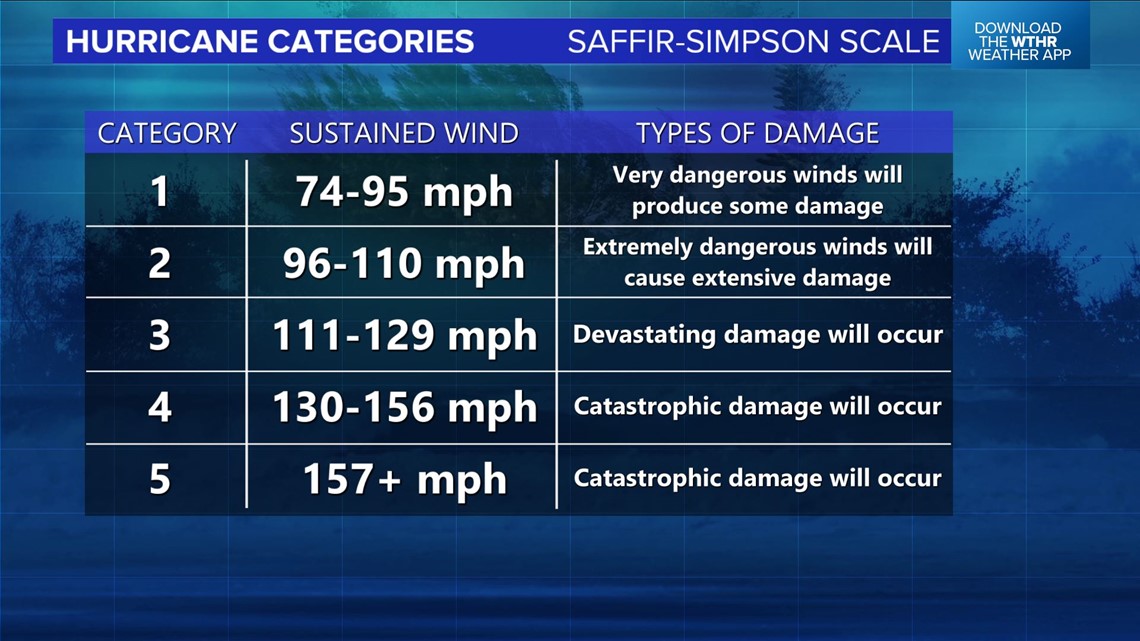 Significant to catastrophic impacts are expected in central/southeastern Louisiana, including New Orleans, with a life-threatening storm surge possible into the coasts of Mississippi and Alabama, too.
Ida will make landfall west of where Katrina hit 16 years ago to the day, which places New Orleans on the stronger eastern side of the hurricane. This ups the ante for greater wind damage in addition to tornadoes and potentially significant flooding in parts of the city.
Ida will join this list below of major hurricanes to hit the central Gulf Coast and adds to the recent list of significant hurricanes to make landfall in recent years.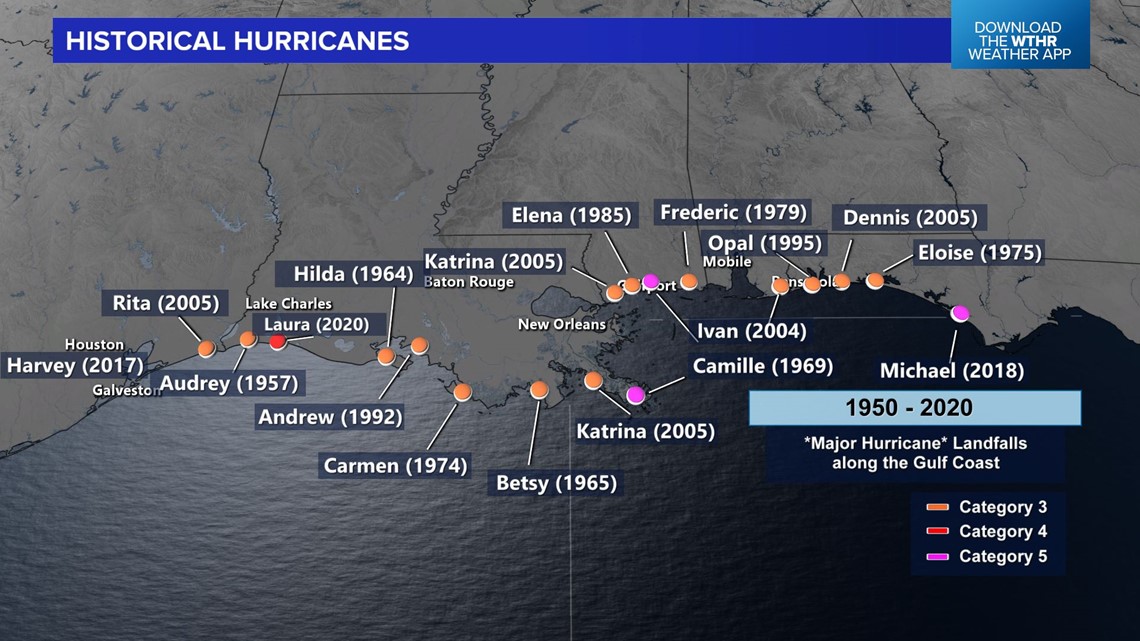 Ida's remnant circulation and moisture field will move north-northeast toward the Ohio Valley Monday into Tuesday. This brings an increase in downpours and storms in central/southern Indiana, where many areas could exceed one inch of rainfall by Wednesday morning.