For some, it was quite the drink of water Wednesday afternoon. An axis of scattered, heavy thunderstorms set-up in the heart of central Indiana and around the Indy metro area.
Localized one inch-plus rainfall also came with pockets of pea-sized hail and gusty wind. It was the first rain in 11 days at NWS Indy where officially .35" goes in the books for Indianapolis.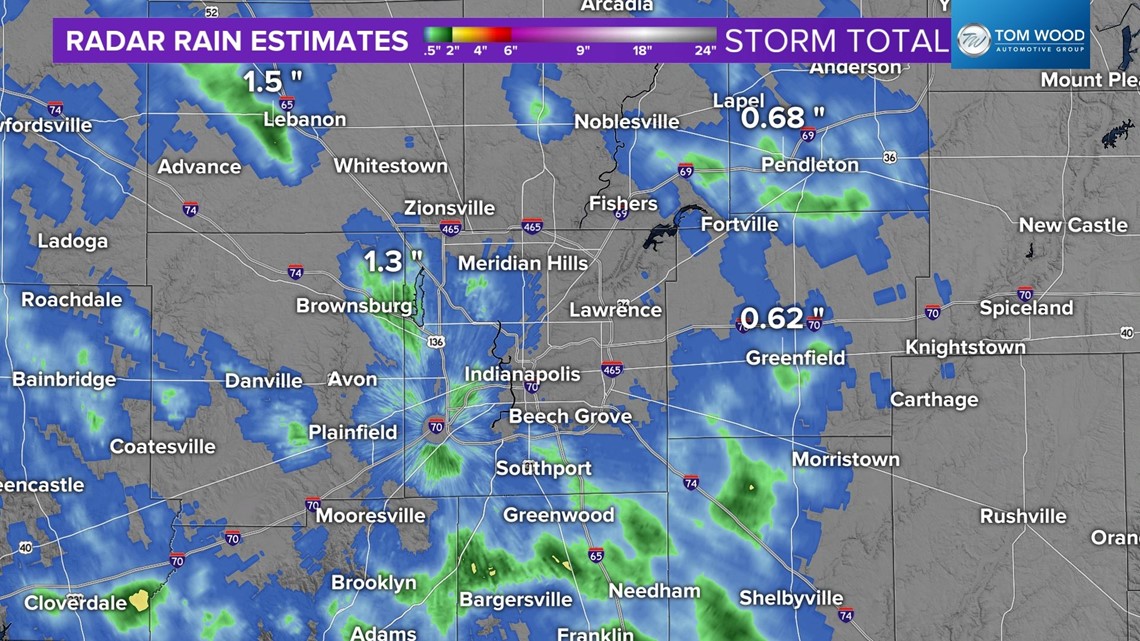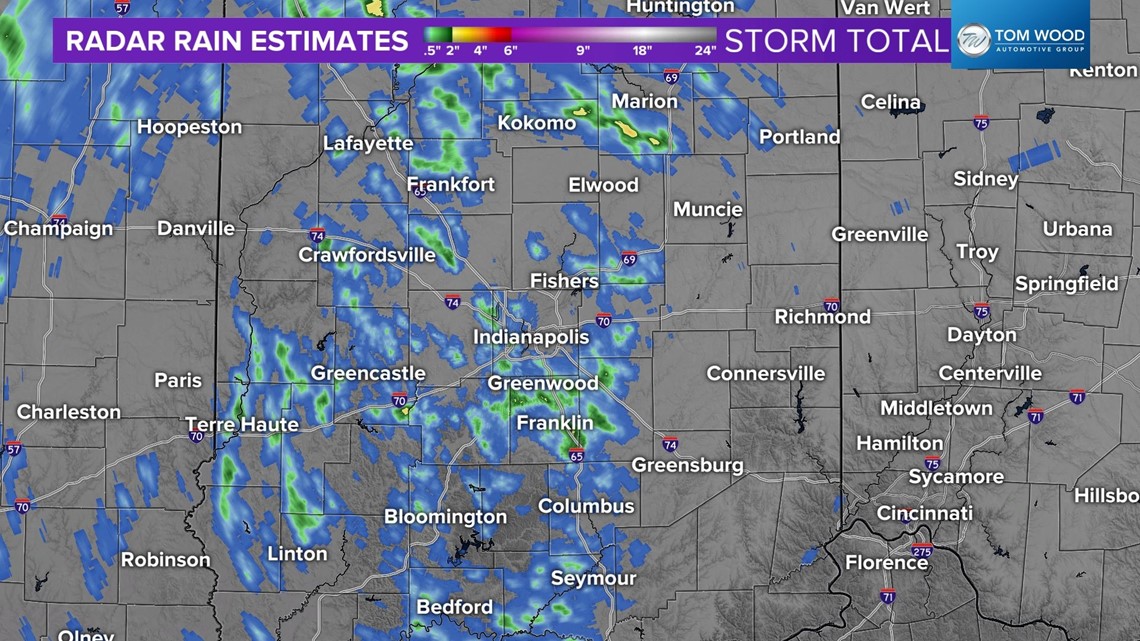 This had been the driest ending to May on record. Hopefully you were one of the lucky ones because it will likely be the greatest coverage of rain on radar locally for some time.
Any straggling showers continue to diminish overnight with areas of fog possible within the humid air by Thursday sunrise. Odds of rain Thursday are lower as an east-southeasterly wind pushes the axis of scattered convection west of the Illinois/Indiana border.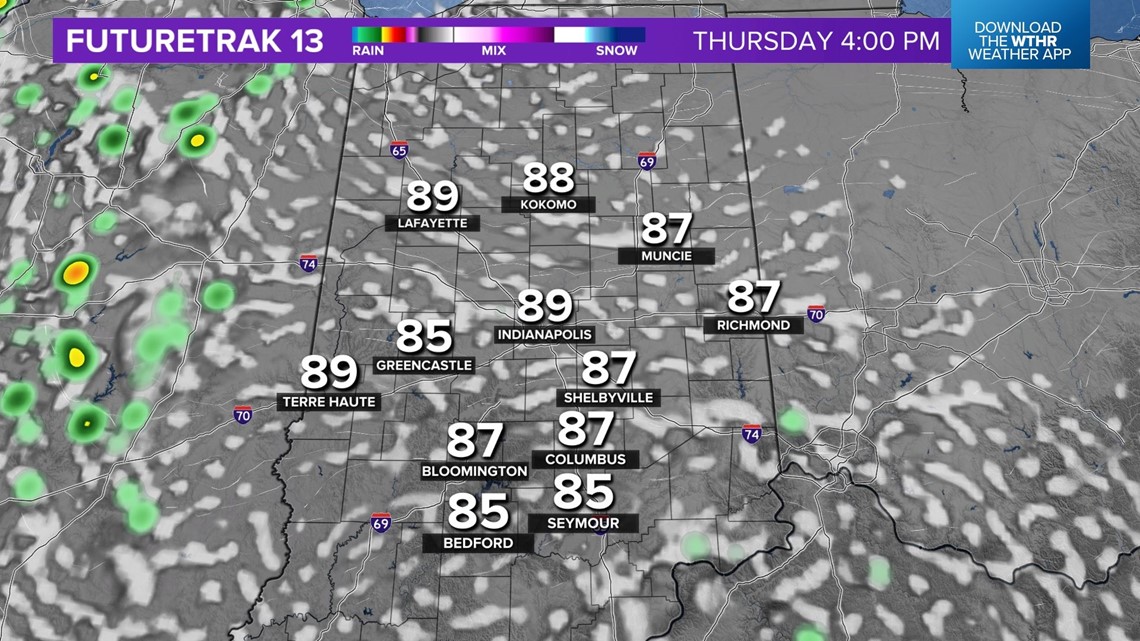 A strengthening east-northeasterly wind sets-up Friday into Saturday. This delivers a noticeably less-humid airmass, but not necessarily a cooler one. In fact, it will be hotter both days due to the efficiency of drier air to heat-up in full sun. Expect a "dry heat" Friday and Saturday when highs quickly soar in the 93-95 degree range with abundant sunshine.
The last 93 degree high was September 21, 2022 and the last 94-plus high was July 20, 2022. We'll be close to both numbers.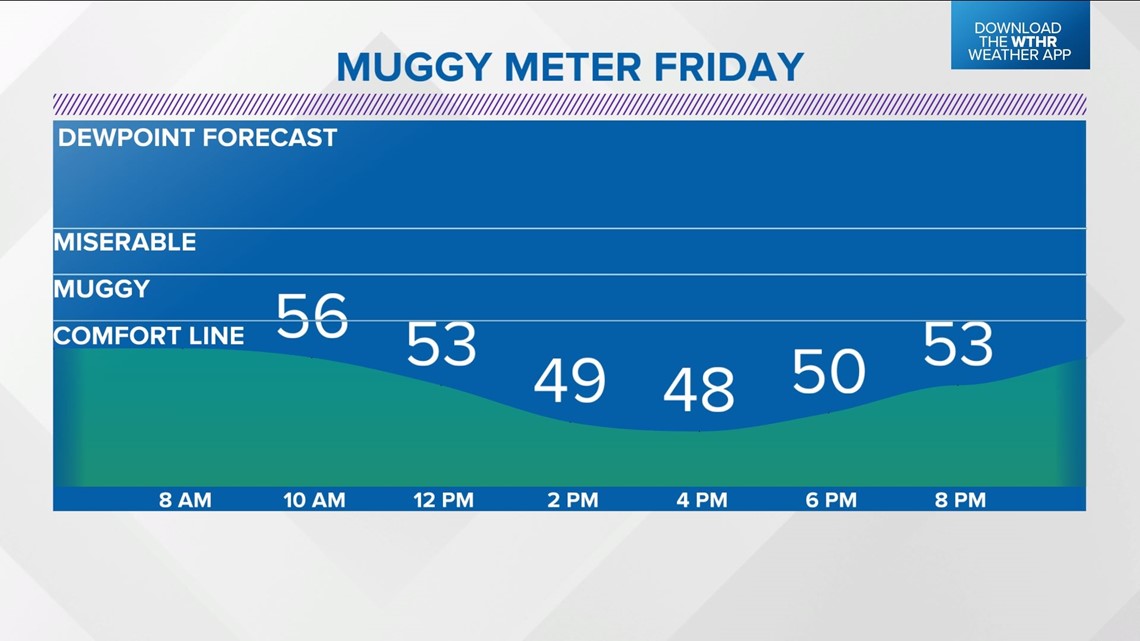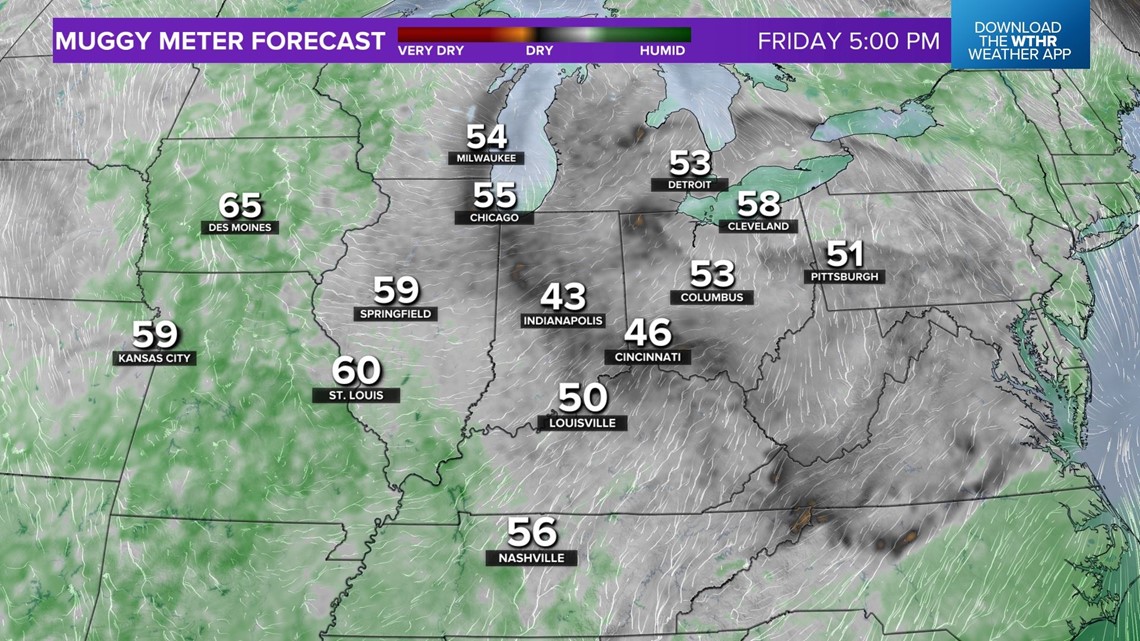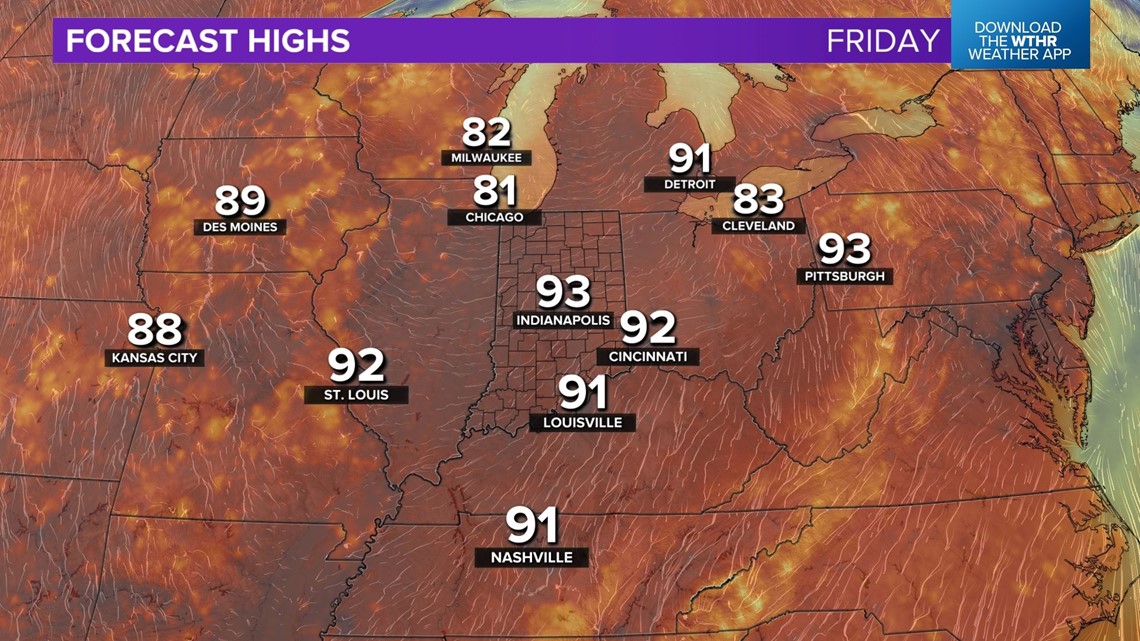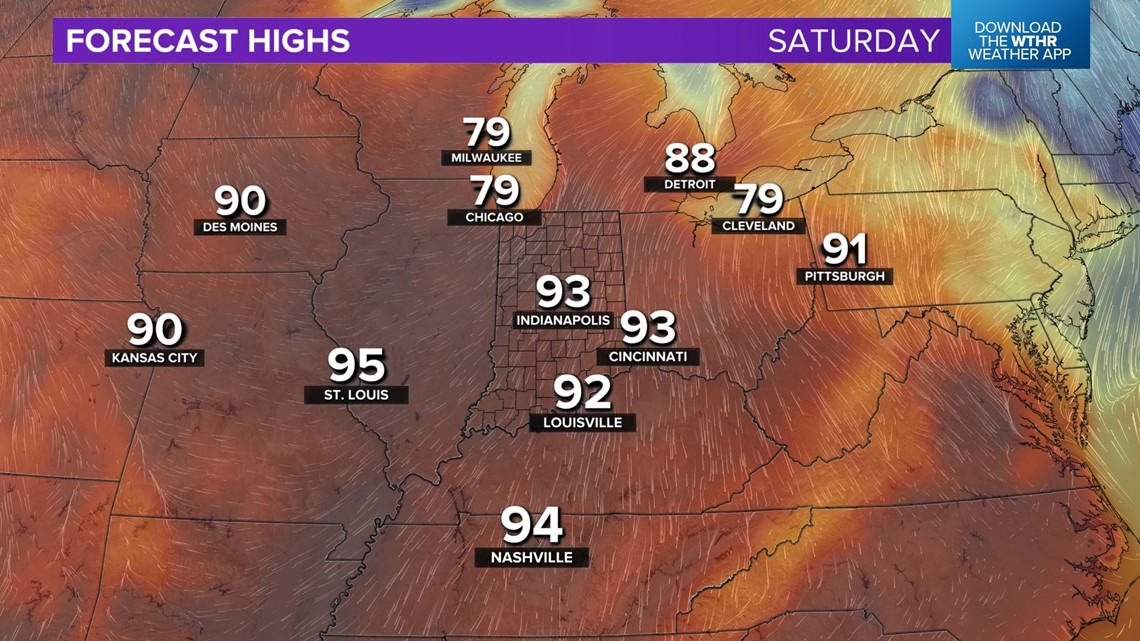 A string of mainly sunny days expected into the middle of next week but with a cool down as a backdoor - coming from the northeast - cool front brings refreshing air and highs in the 80s.