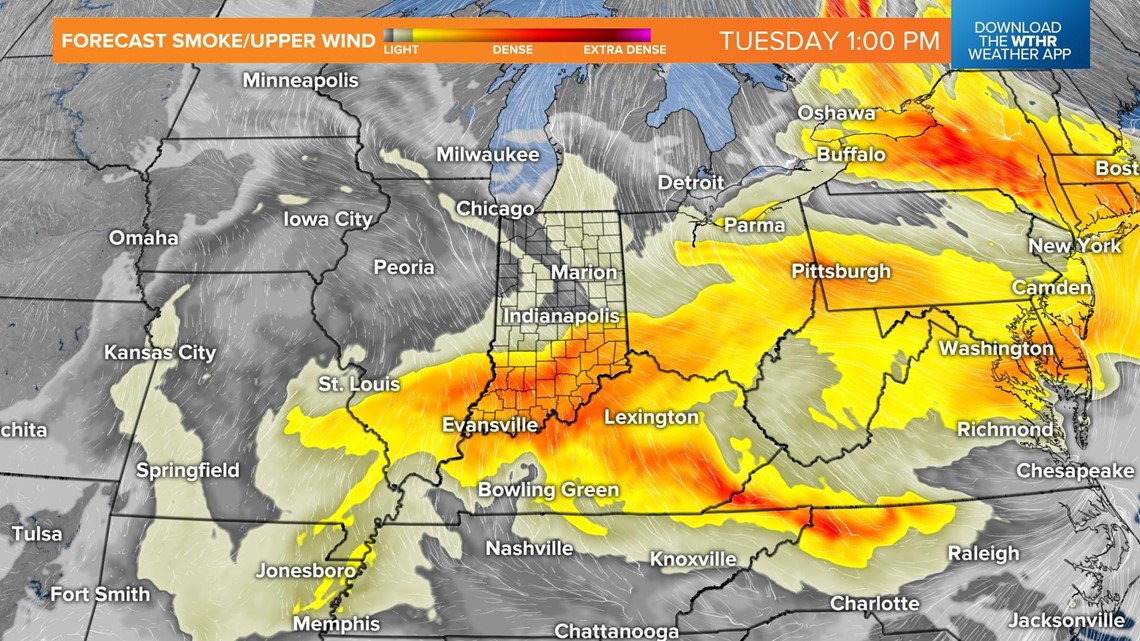 However, the upper level winds will shift from out of the northeast to out of the northwest this afternoon, shutting off the Canadian wildfire smoke.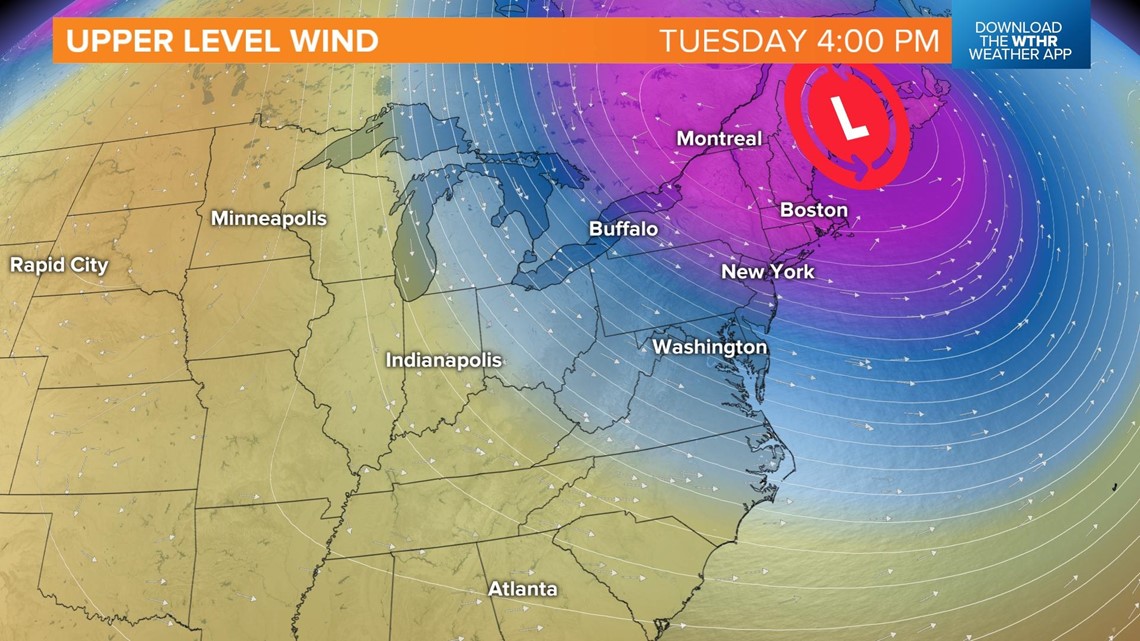 Here is a view of the density of the smoke and fires (red hot spots on the map).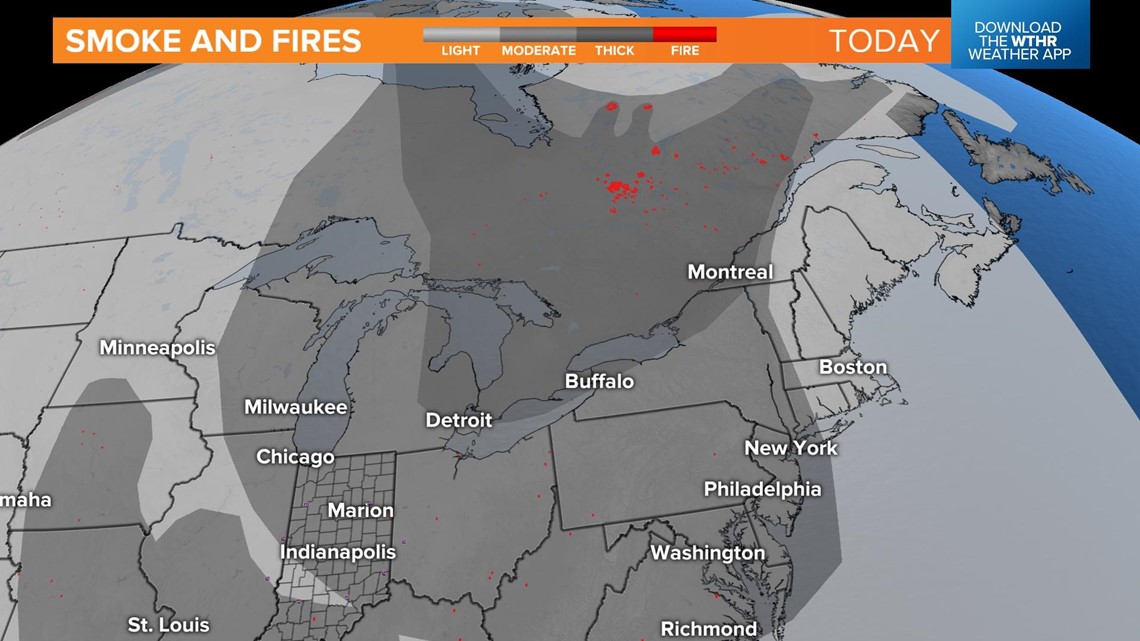 The skies will gradually clear out to partly sunny skies by late afternoon as the winds shift out of the northwest later today.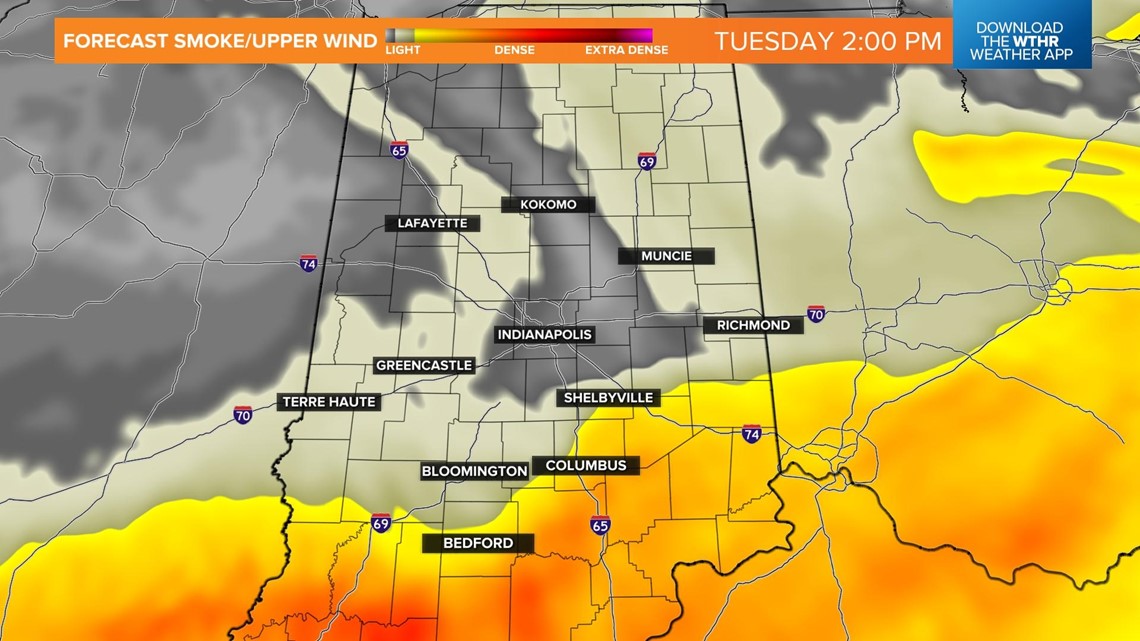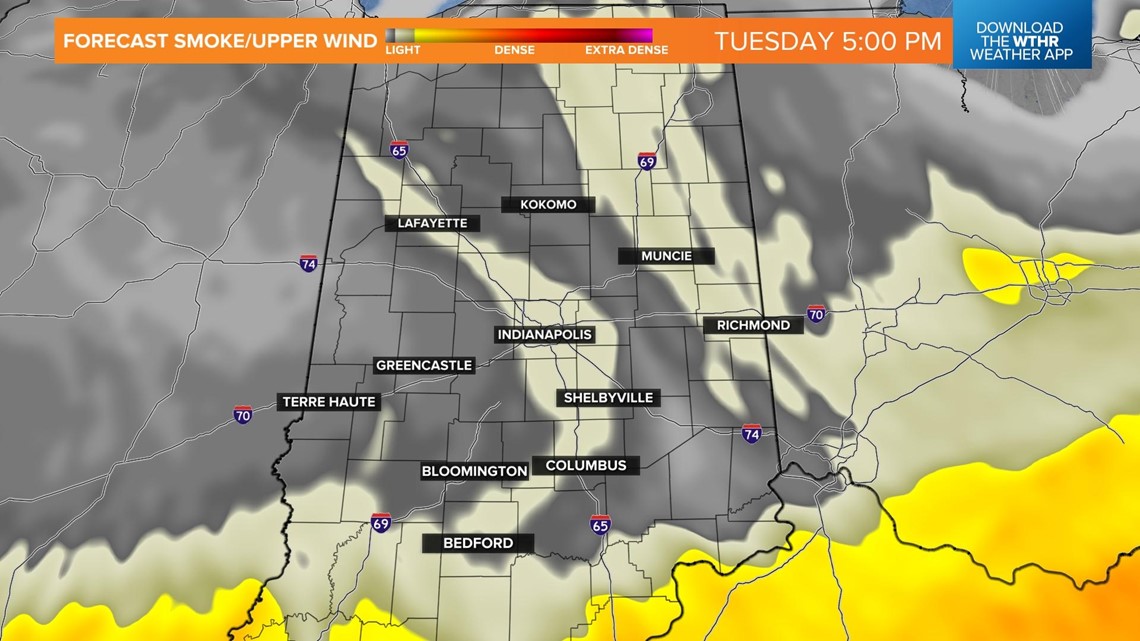 Thanks to low humidity, no rain for a week, and wildfire smoke, pollen count has been high.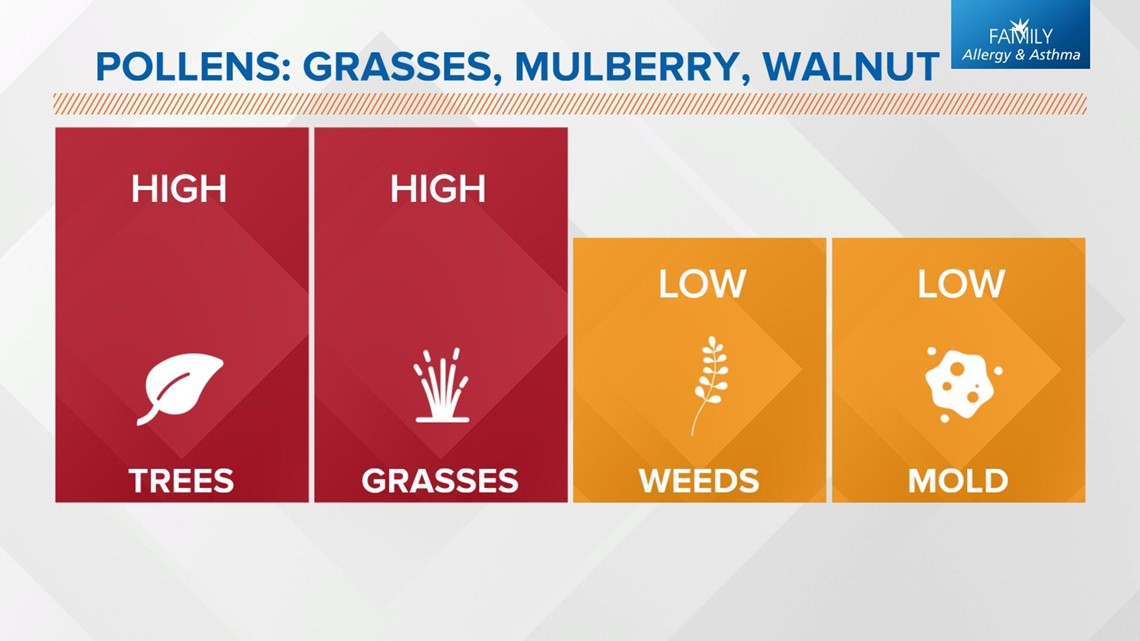 Afternoon highs will climb into the mid-80s.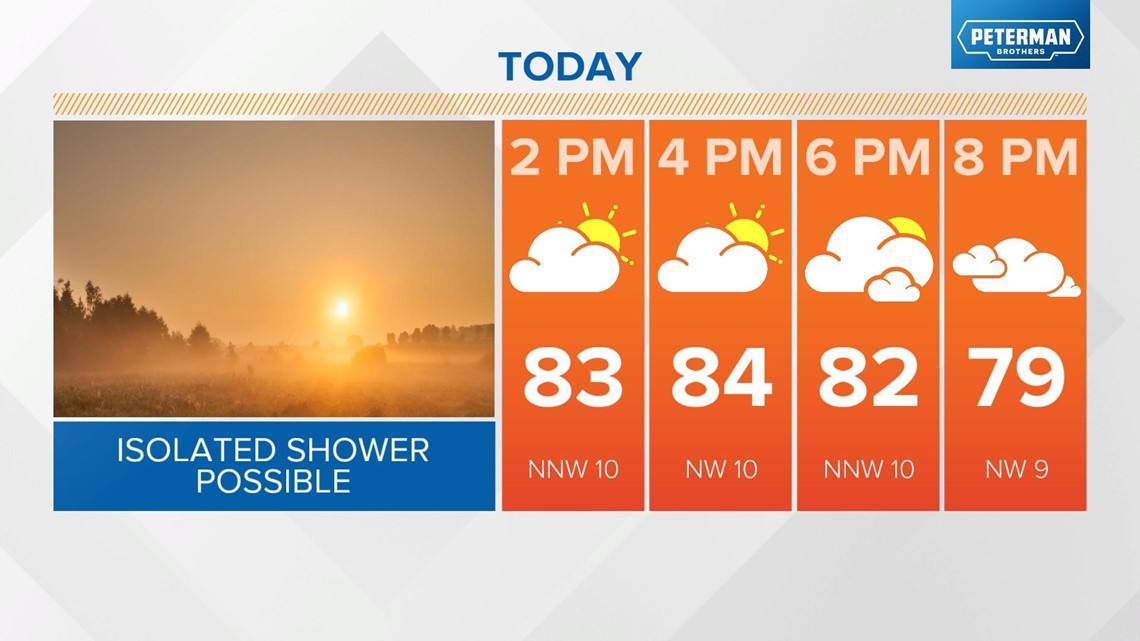 A cold front will slide from north to south across central Indiana late tonight into Wednesday morning. Widely scattered showers will develop, mainly overnight.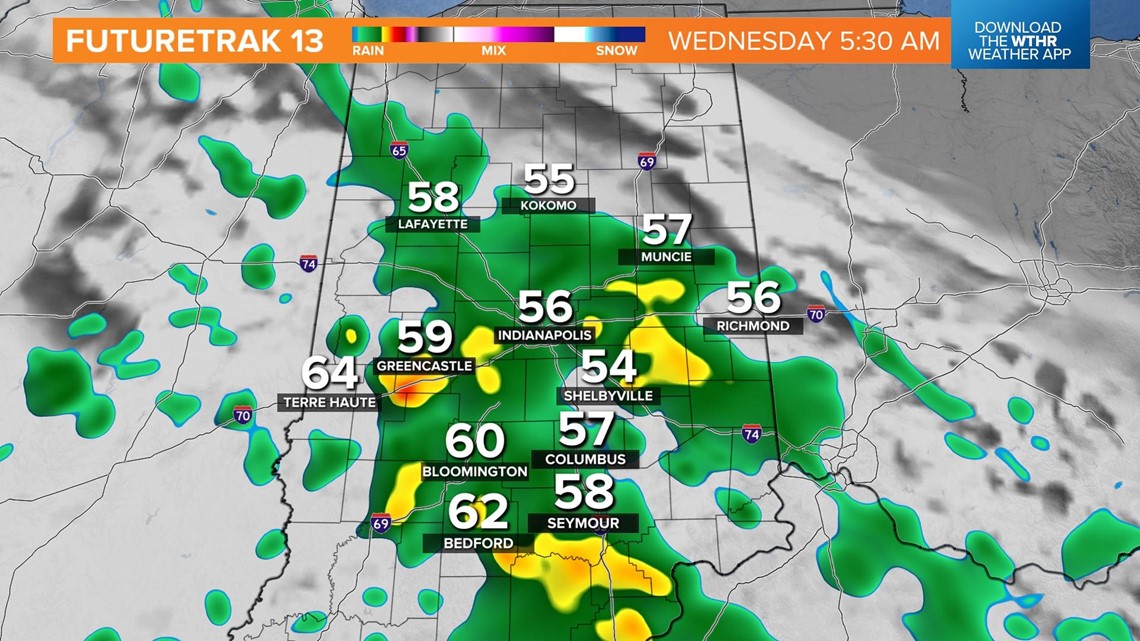 Not every area will receive rain, but where it does fall, it will be around a tenth to a quarter of an inch of rain.