INDIANAPOLIS — It was a breezy and cloudy day, but it was a milder day Wednesday.
Expect a cloudy and dry evening with temperatures in the range of 45 to 50 degrees. Rain chances return after midnight. The steadiest rain on Thanksgiving Day will fall early, from about 3 a.m. to noon. Expect some dry hours Thursday afternoon and evening, as temperatures start to fall back into the upper 30s and lower 40s.
A few flurries will be possible late in the day Thursday, too.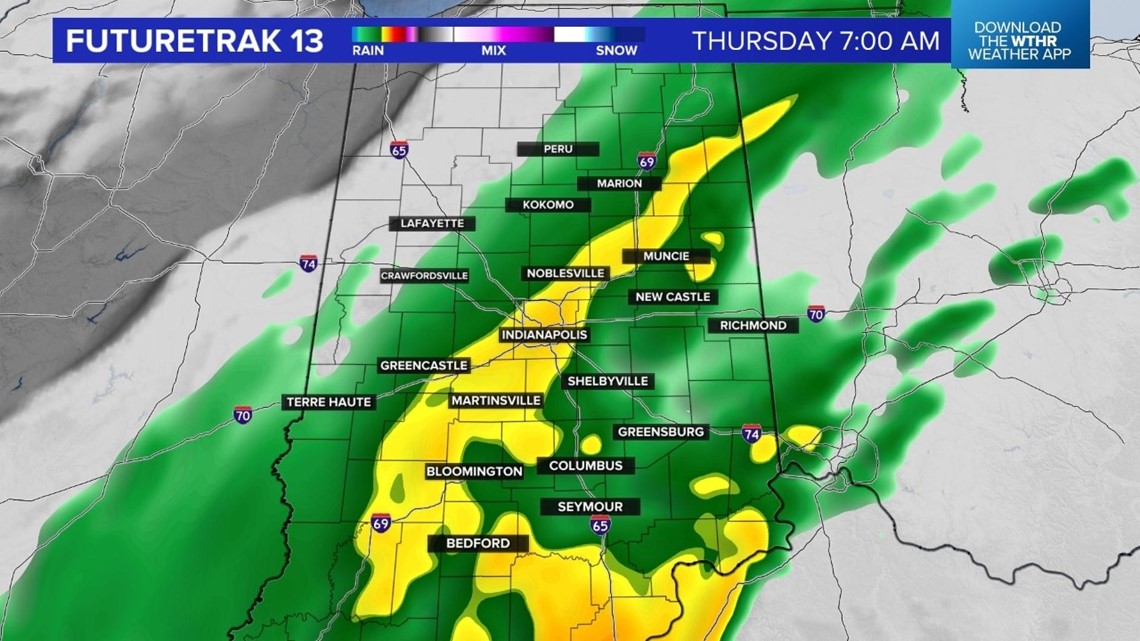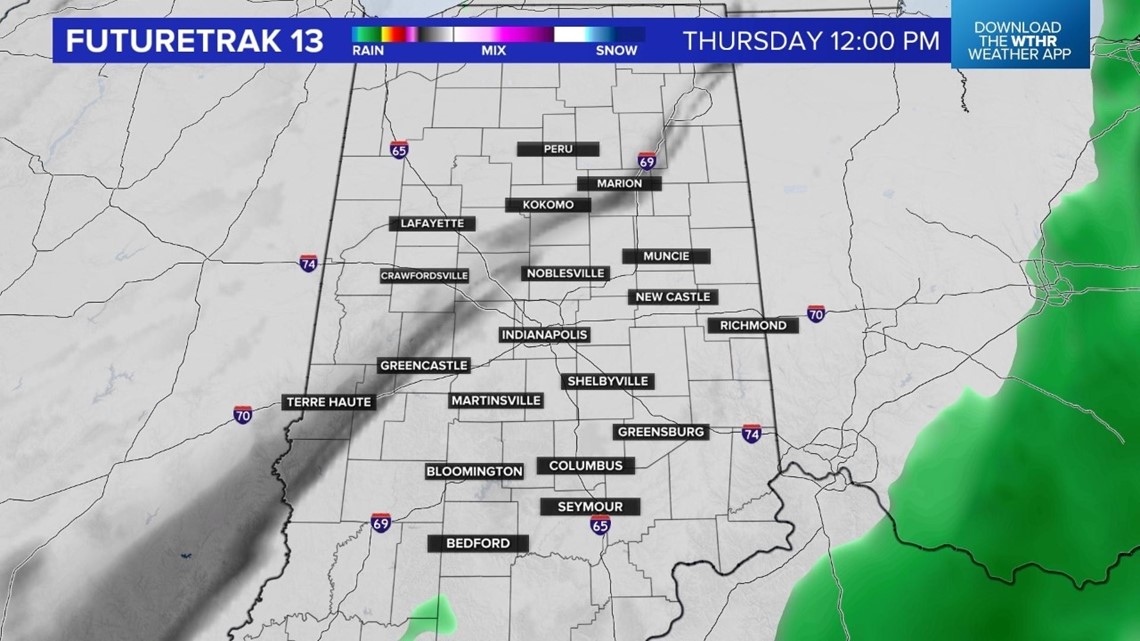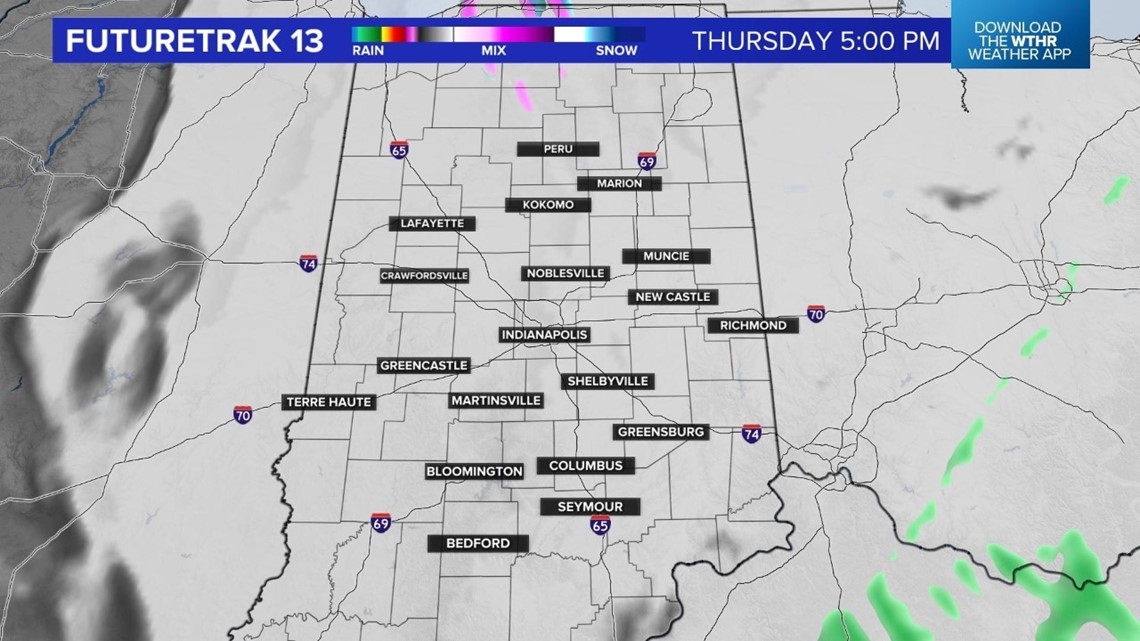 Colder air is back for Friday with some sun. Forecast highs are only in the middle 30s.
It won't be quite as cold on Saturday, with highs in the middle and upper 40s. After some morning sun, expect some afternoon clouds. A few mixed rain and snow showers are possible later in the day on Saturday. Mixed clouds and sun are in the Sunday forecast with highs in the lower 40s for the end of the holiday weekend.
Sunday is another busy travel day. We don't see any major storm system that would cause major disruptions but remember there will be lots of people heading home from the holiday weekend.