Friday afternoon marked the 23rd day this year Indianapolis hit 90° and marks the beginning of an impressive stretch of unseasonably hot days.
Another bout of heavy storms impacts north-central Indiana overnight into early Saturday morning within the proximity of slowly northward moving warm front. Areas of flooding are possible, if not likely, north of a Attica-Lafayette-Kokomo-Hartford City line... where storms will be more prevalent and where storm motion will southwest to northeast.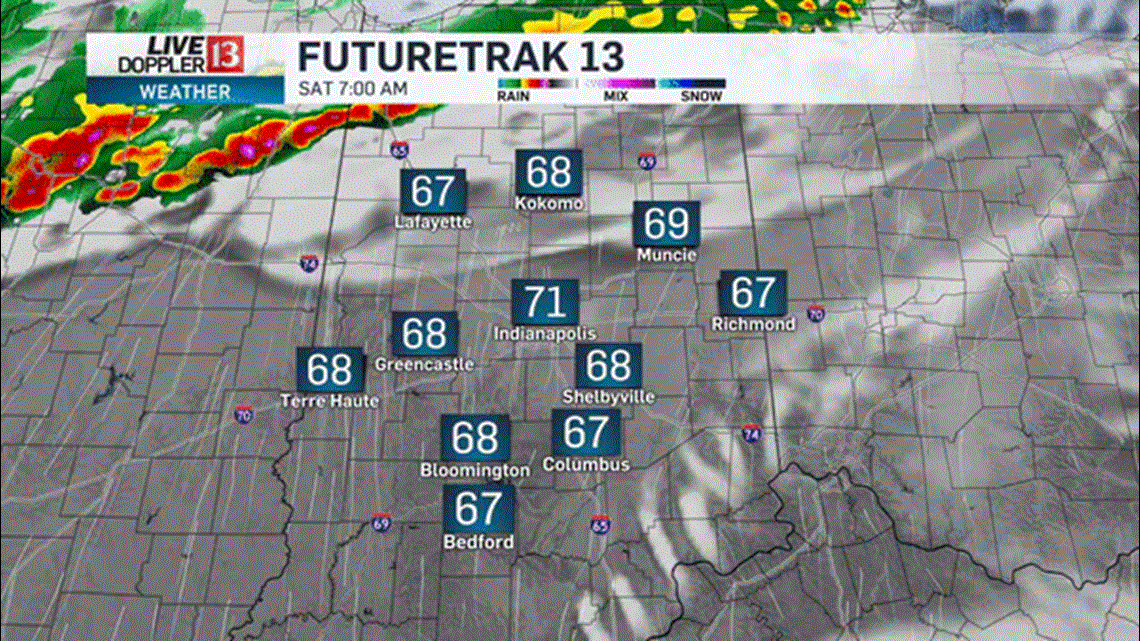 Much of the WTHR viewing area won't have any rain tonight, this weekend, and most of the next week. The bigger weather story will be temperatures a good 20° above average and near to above daily record highs.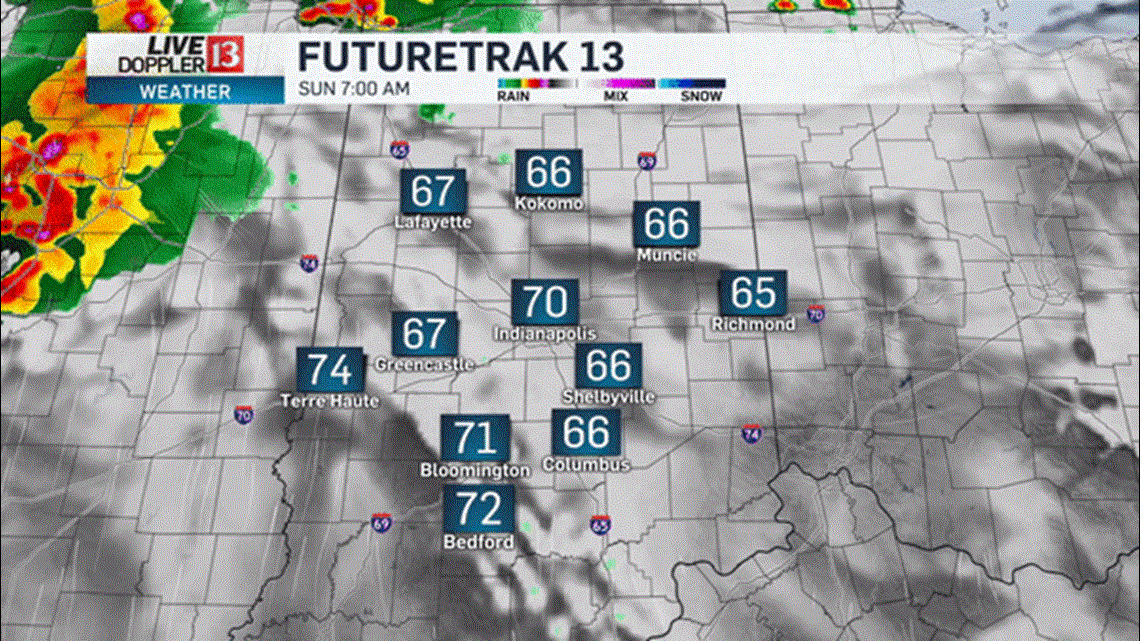 This weekend the warm front surges north to the Michiana border. South of the boundary only isolated, late-day showers or thunderstorms are possible. We're forecasting a record-tying (91/1939) high Saturday and staying near 90° on Sunday too.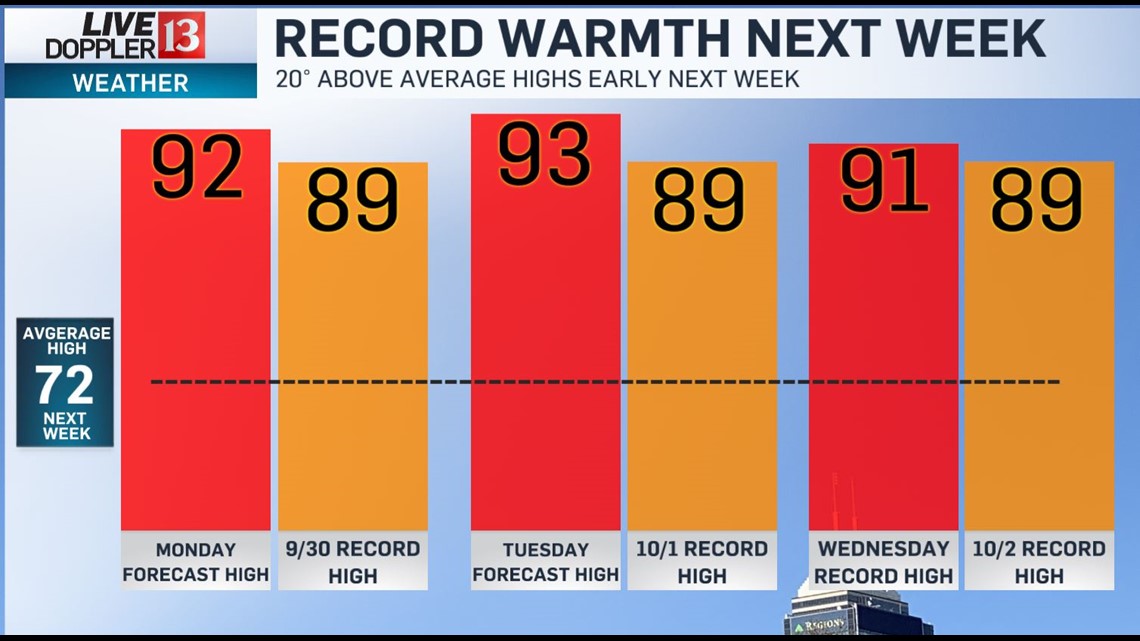 There's rather high confidence that daily record highs will fall Monday (89°/1971), Tuesday (89°.1897), and Wednesday (89°/1952) with the potential of the warmest October temperatures on record for Indianapolis... which is 91° in 2007.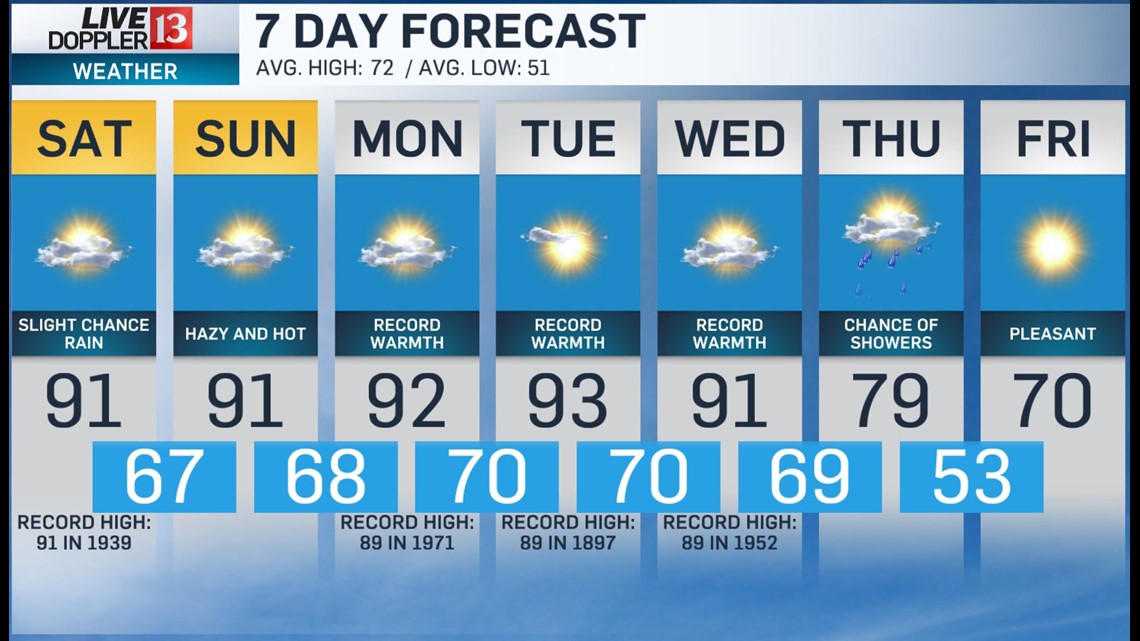 To put this heat into perspective... since 1817 there have been only four October days in Indianapolis with highs of 90°+. We're forecasting three straight October days of 90° which would also be a record for Indy. Either way, this will be unseasonably hot stretch of days.
Relief won't come until late next week. Have a good weekend.