The majority of heavy rainfall is over for Central Indiana but we'll need to monitor a reemergence of downpours in far eastern Indiana this evening... in addition to potentially damaging wind gusts.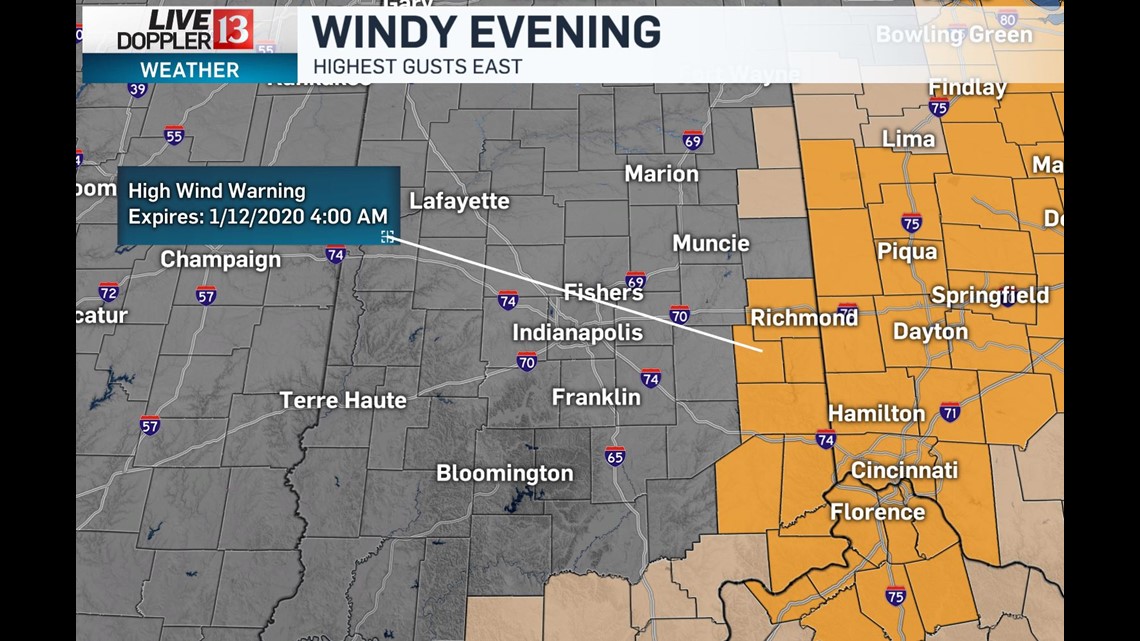 A High Wind Warning is in effect from 8 PM today to 4 AM Sunday, including Connersville/Brookville/Richmond, in anticipation of increased wind gusts as intensifying low pressure moves along the Ohio River.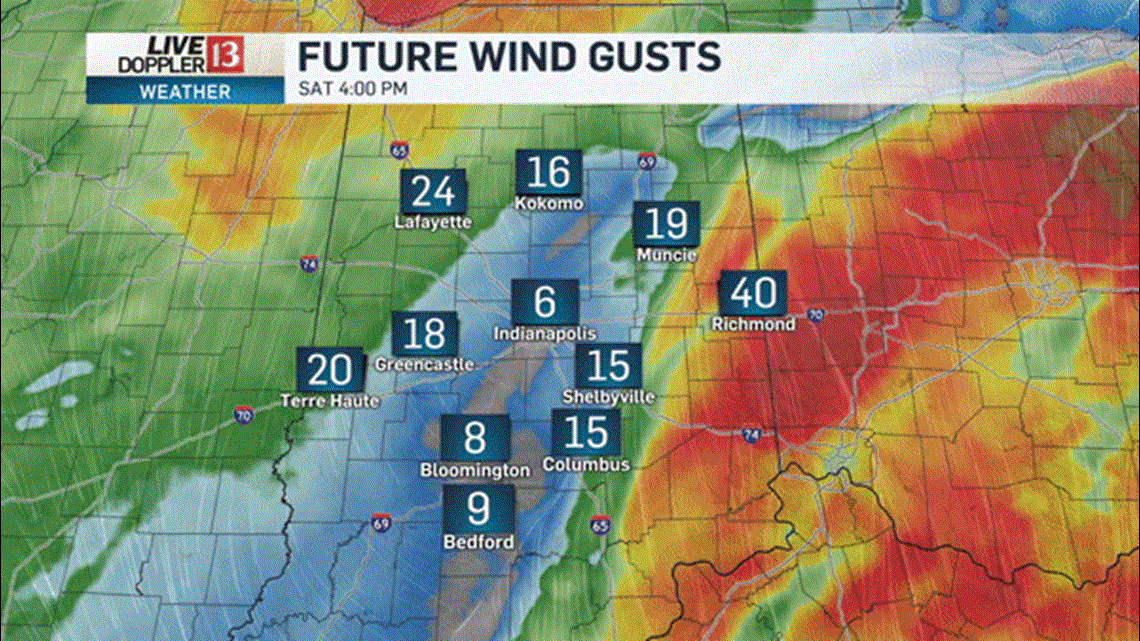 While gusts around the Indy metro area reach the 20-40 mph range... gusts closer to the surface low could eclipse 55 mph near/east of the Ohio state-line. Power outages and/or wind damage are possible within the warning area.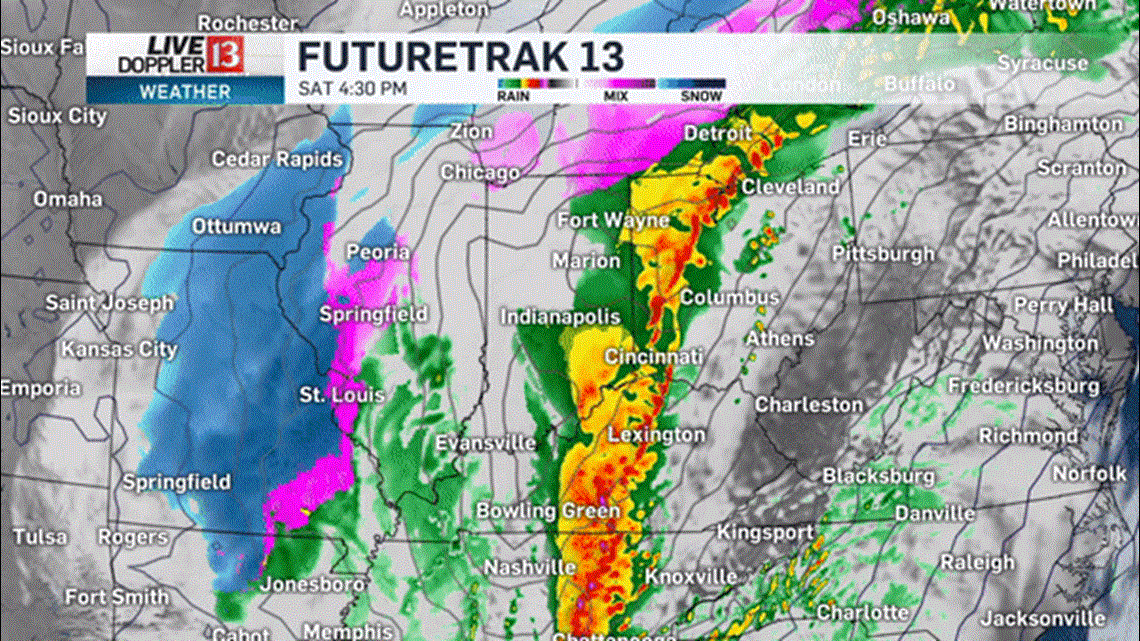 Wind-whipped flurries/snow showers can be expected for a few hours around Central Indiana. Any accumulation would be confined to grassy/elevated surfaces. It's highly unlikely this will impact local roads.