INDIANAPOLIS — A gradual clearing moves in today, as dry air returns, thanks to a northerly flow. The hazy skies will clear out some, but sunshine will still be filtered.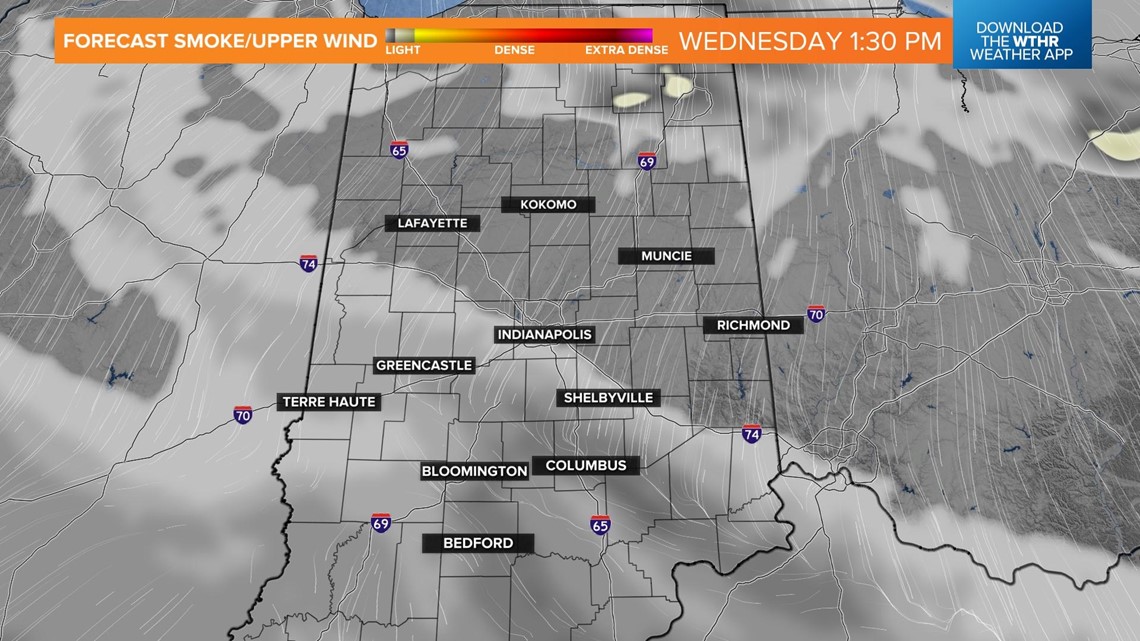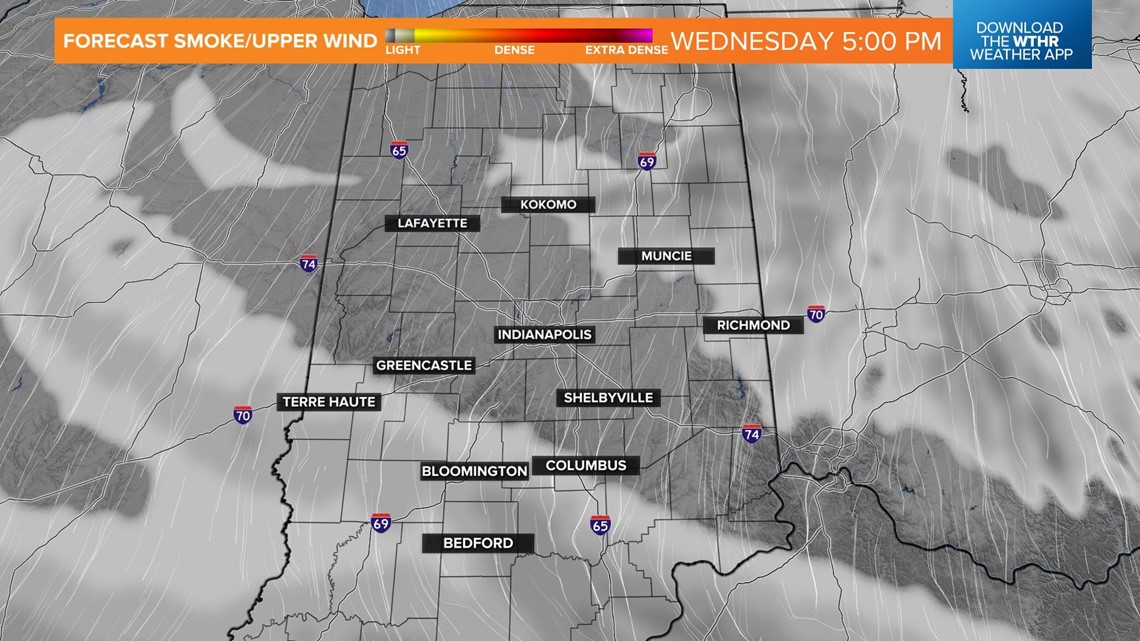 It will be much cooler today, with highs in the upper 70s.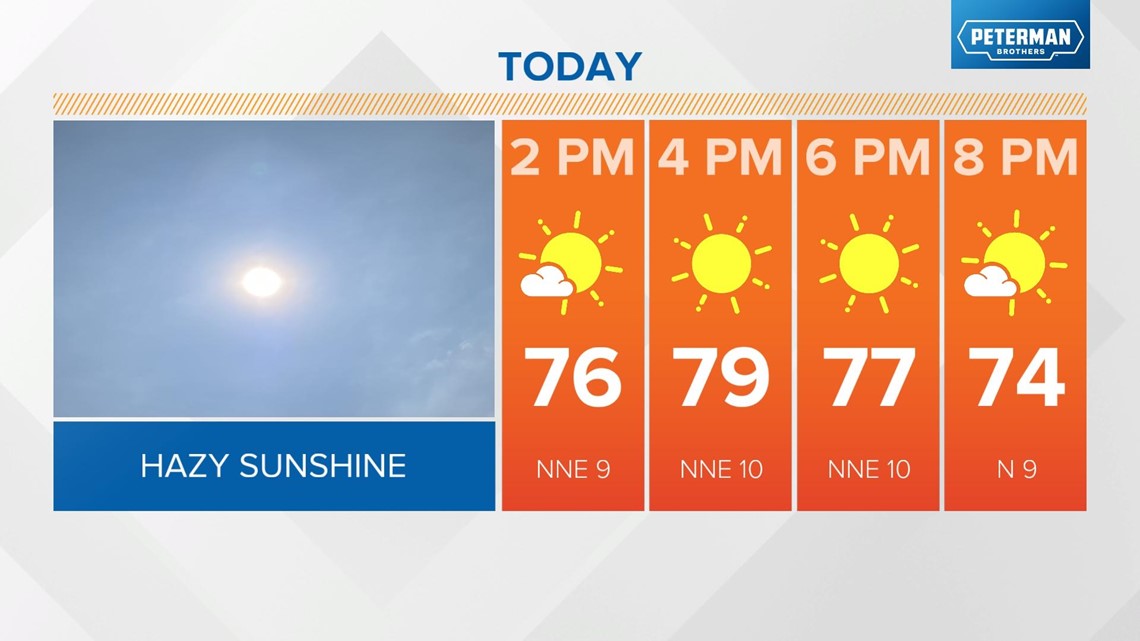 The only trace amounts of rain fell early today, but more rain will return this weekend.
The Precipitable Water forecast is showing that the depth of measurable liquid will be low on Saturday.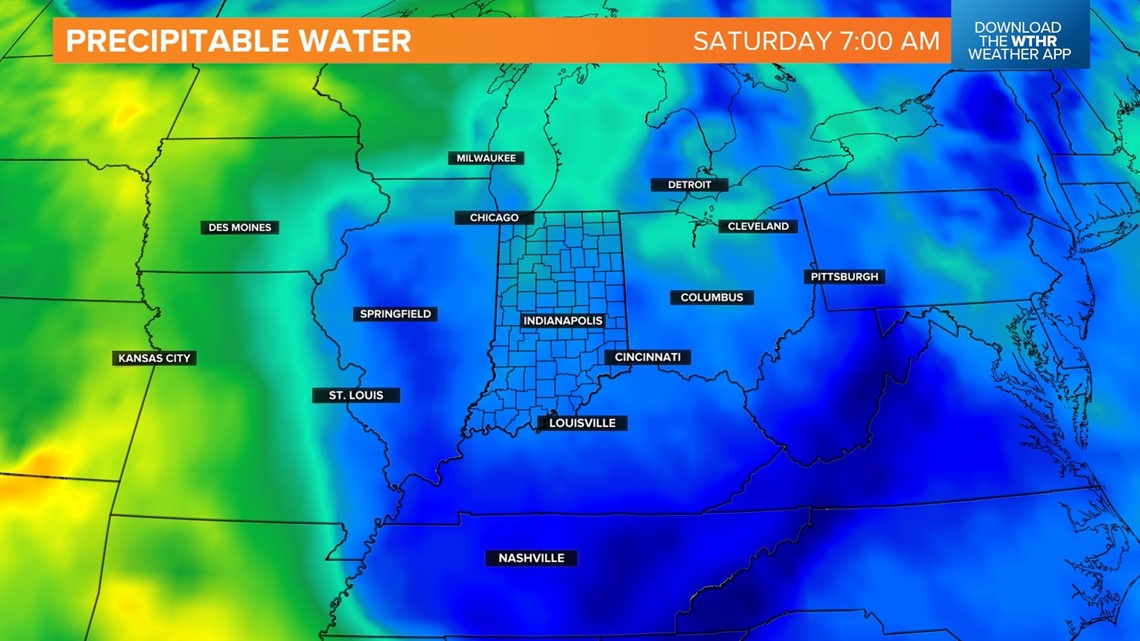 But much more precipitable water will build in by Sunday morning, highlighted by the yellows and reds.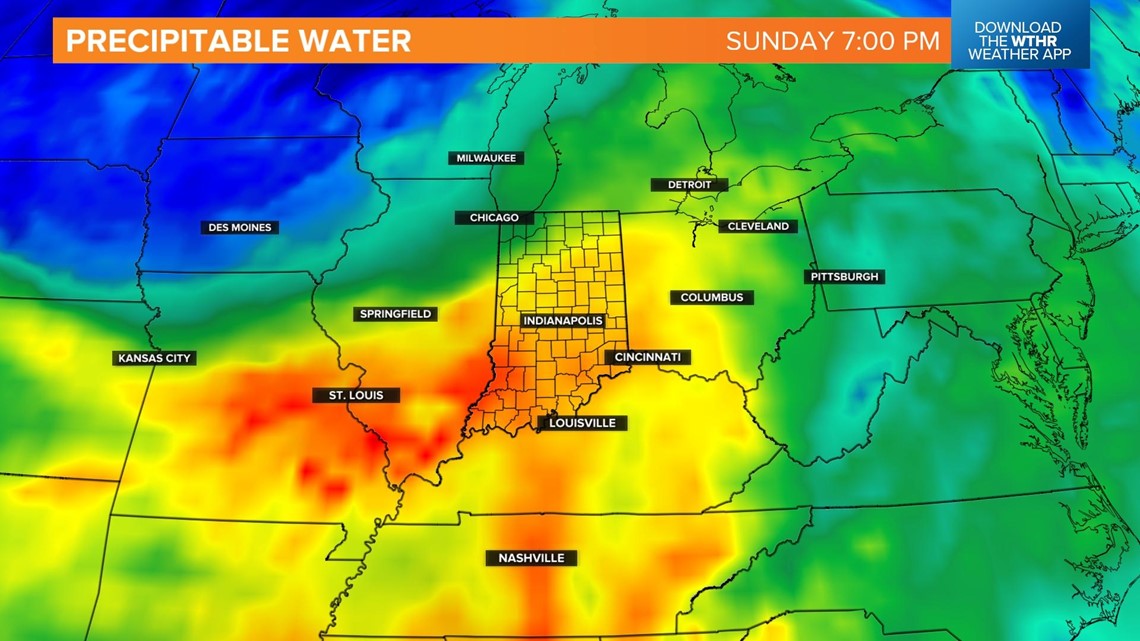 Widespread rain will move in early Sunday morning and will continue into Monday morning, as an area of low pressure moves over central Indiana.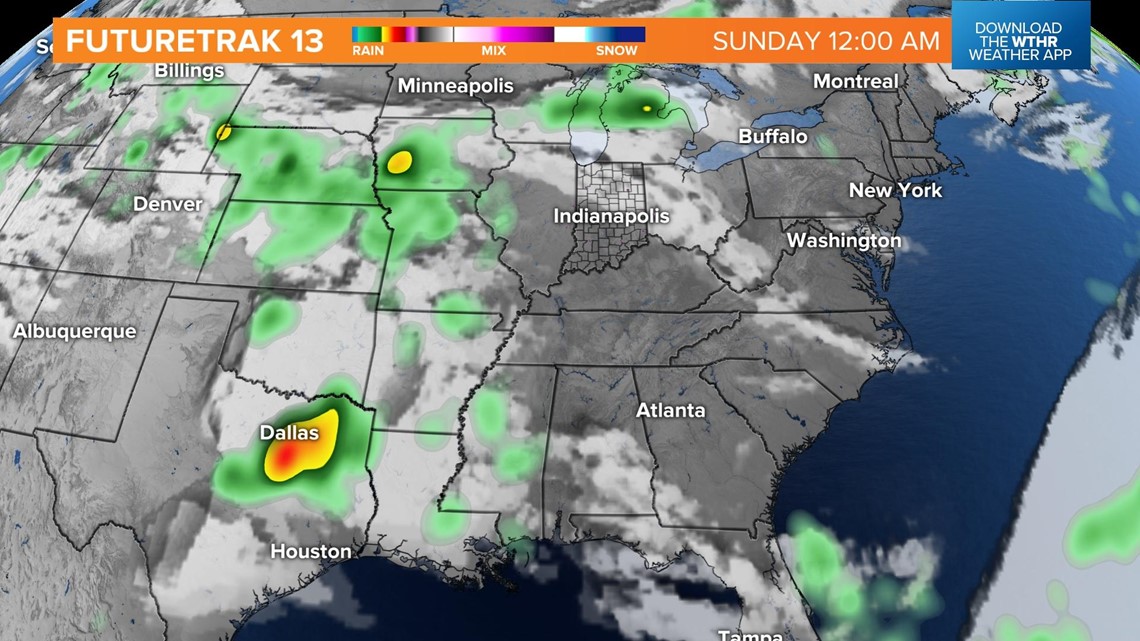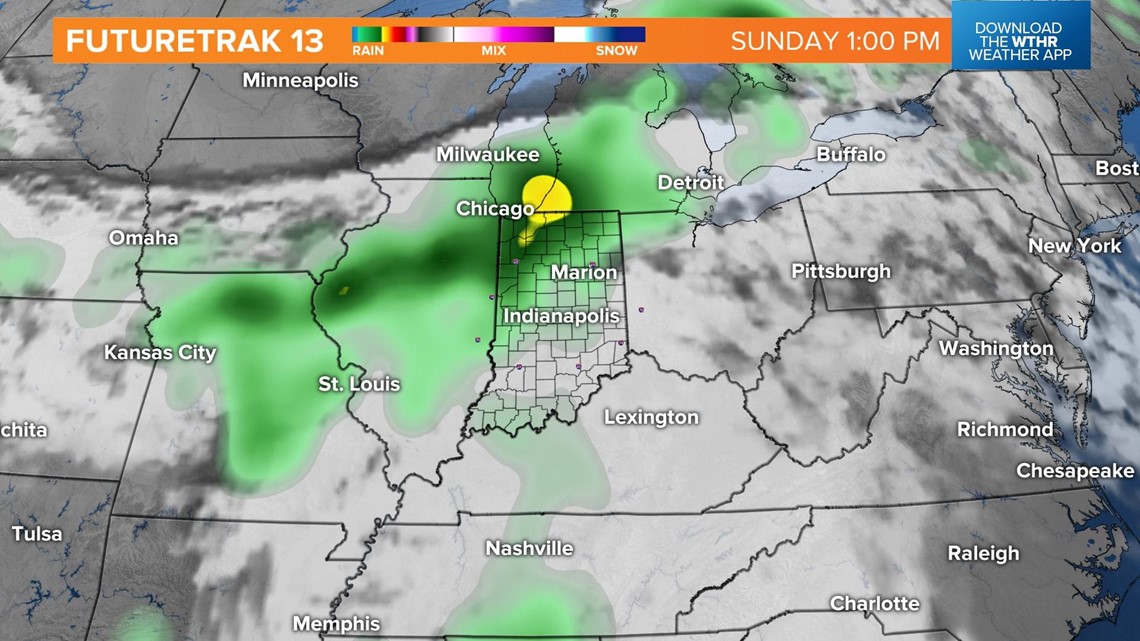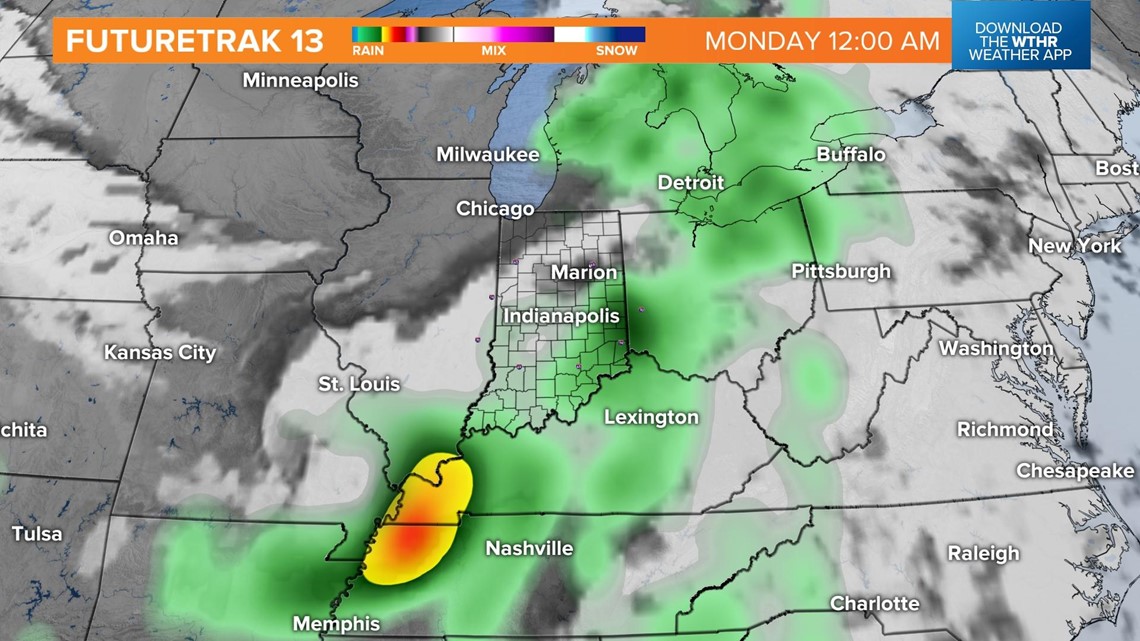 A few isolated thunderstorms will be possible, with around a half-inch to one inch of rain. And it can't come soon enough! Going back to May 1, Indianapolis is in a 2.87-inch deficit.