INDIANAPOLIS — After highs near 80 on Wednesday, we are tracking temperatures near freezing for Friday morning.
Here are the forecast temperatures for Friday morning.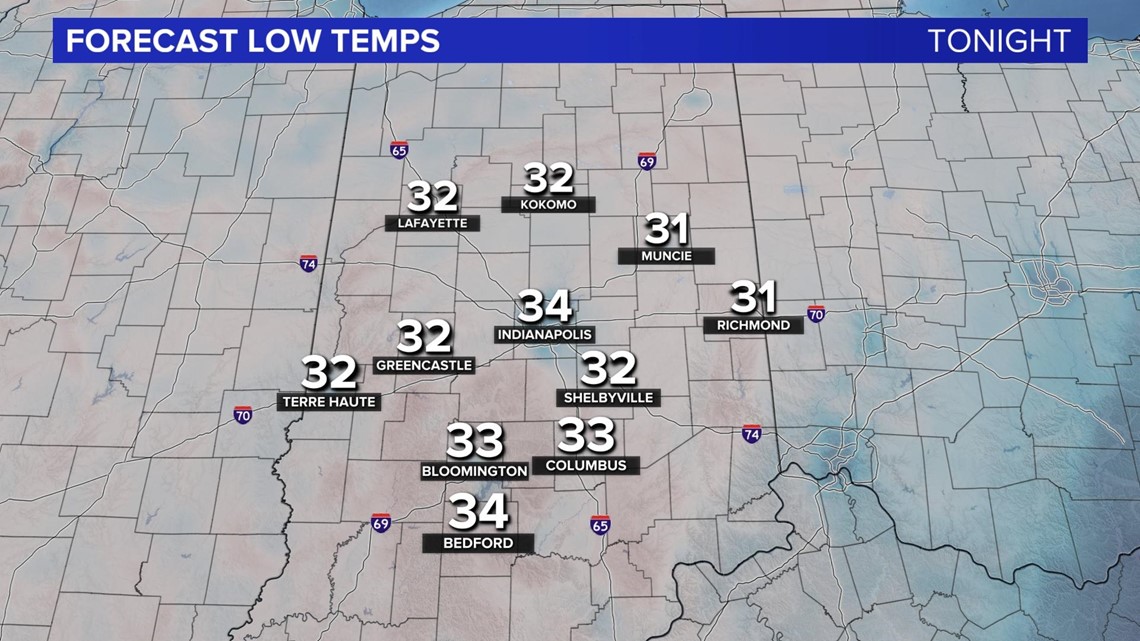 It will be cold enough for a freeze warning.
You might be wondering if this is "normal." The average first freeze with temperatures of 32 or lower is Oct. 14, so we are right on schedule.
The earliest was on Sept. 30, 1993. The latest was on Nov. 12, 2016.