INDIANAPOLIS — It will be another cold night with temperatures in the high single digits and lower teens early Thursday. Expect a mix of clouds and sun on Thursday with highs in the lower 30s. A few snow showers are possible with a weather system on Thursday and Friday, but little to no accumulation is expected.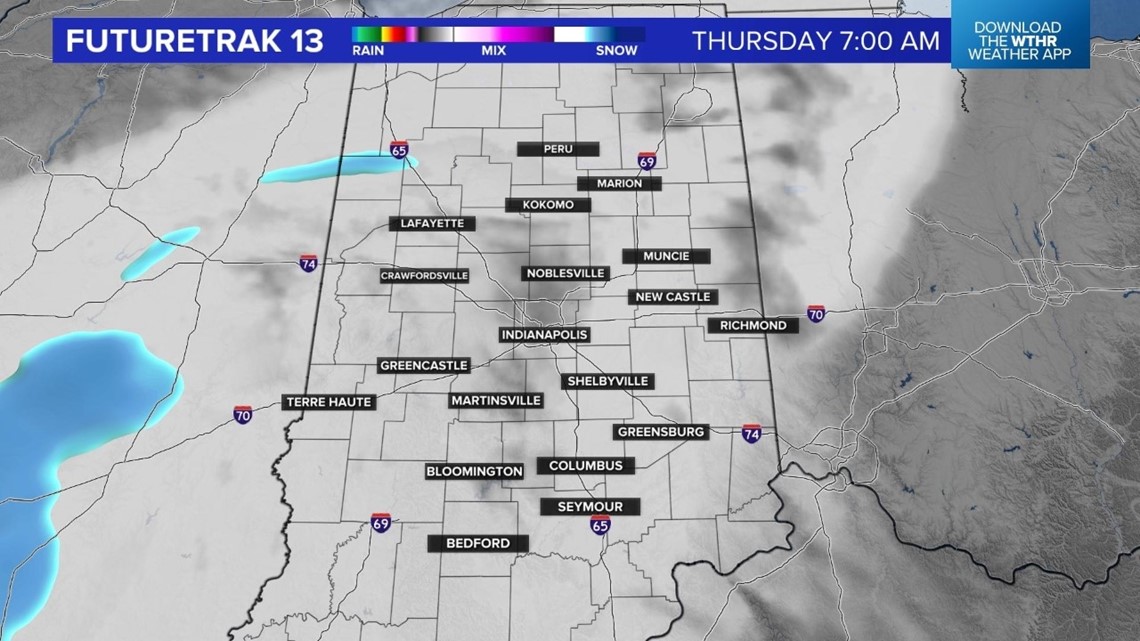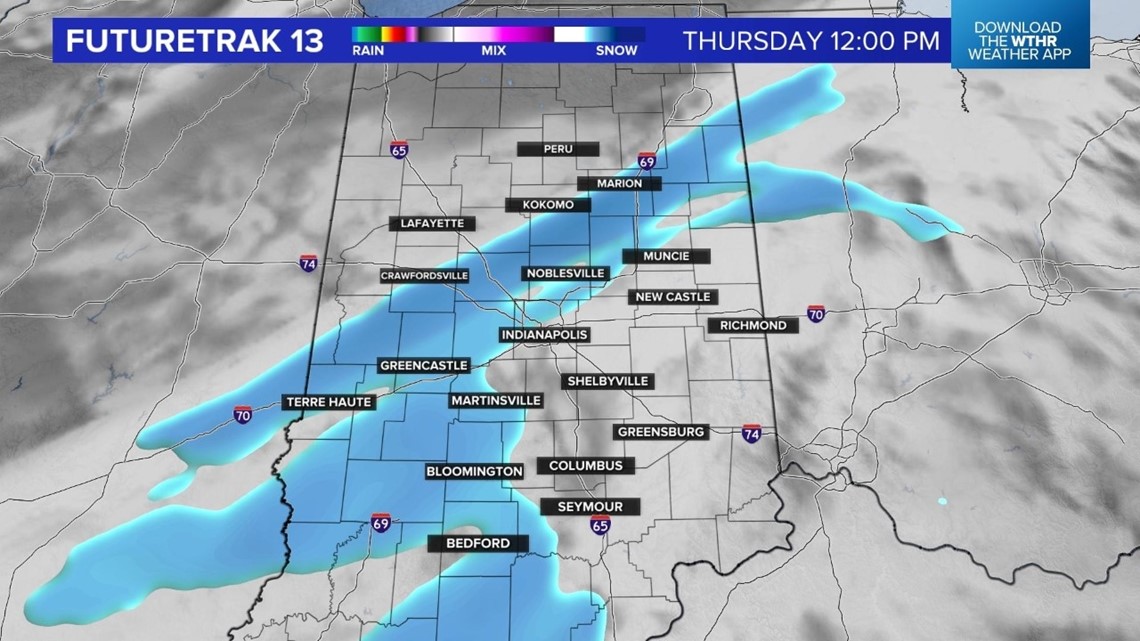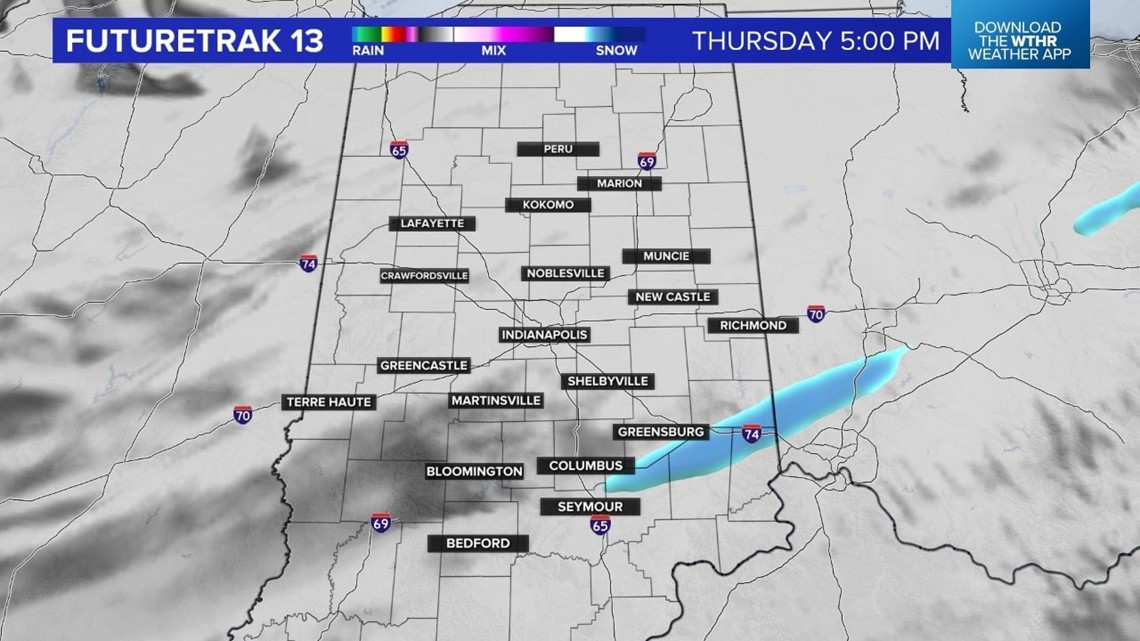 We are forecasting more cold air for the end of the week and the start of the weekend. Forecast highs drop back into the 20s for Thursday and Friday. Another morning in the single digits is on the way for Saturday.
There is sunshine in the weekend forecast. After the cold Saturday with highs in the 20s, milder air arrives for the end of the weekend. Highs will be near 40 on Sunday and Monday. Even warmer air is on the way for Tuesday and Wednesday, with highs near 50. We have a potentially stormy day with rain and storms in the forecast for Wednesday next week.