INDIANAPOLIS — A weak weather system brought a few showers to the northern half of the state Monday evening. This system will keep clouds around overnight and it won't be as cold, so frost isn't a threat. There is a mix of sun and clouds in the Tuesday forecast with highs near 60.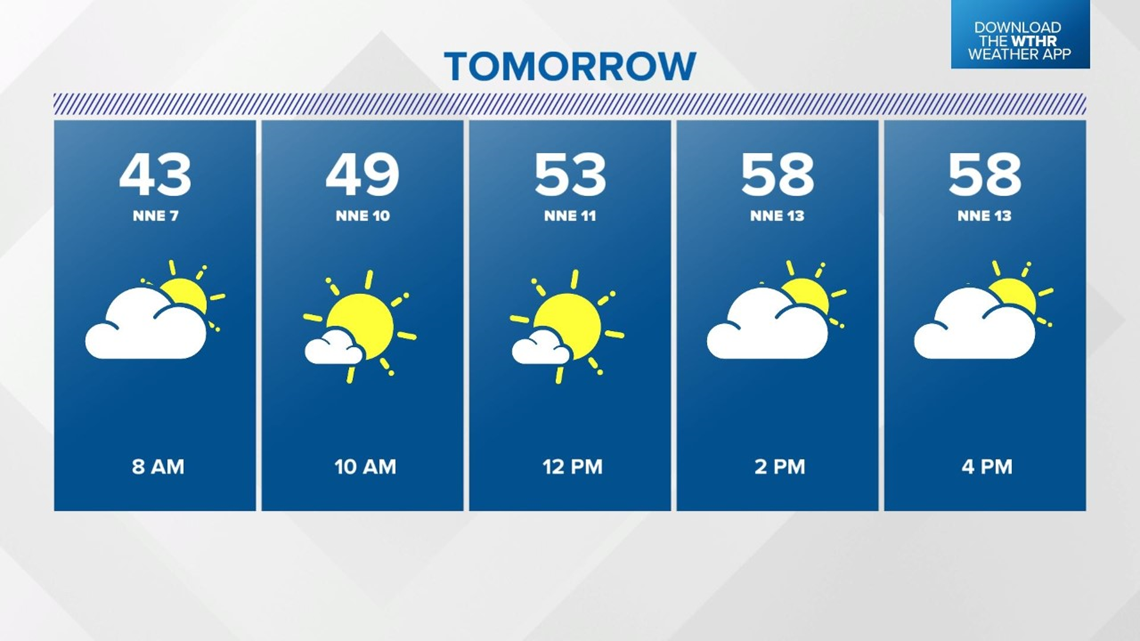 Widespread frost is back in the forecast for tomorrow night into early Wednesday with near record cold in the lower and middle 30s. The record low for Wednesday is 33 in 1976 and we have 33 in the forecast. Wednesday will be mainly sunny with highs in the lower 60s.
After more patchy frost early Thursday, a gradual warming trend arrives with highs in the middle 60s on Thursday and in the upper 60s for Friday.
Rain chances are small this week with a pop-up Tuesday afternoon and a stray shower Thursday but most of the area will be dry.
Looking ahead to the weekend Saturday will be mainly cloudy with highs in the 60s. There is a chance for a few showers Saturday night into Sunday but there will also be some dry time on Sunday. If the steadier rain stays south this is our first chance of a 70 degree day. We will keep you updated.