INDIANAPOLIS — Tonight you will want to stay weather aware and have a way to get severe weather warnings. The Live Doppler 13 Weather Team is tracking an intensifying storm system that will bring the threat for a few severe storms through about 11pm tonight. The biggest threats are damaging winds, large hail and isolated tornadoes.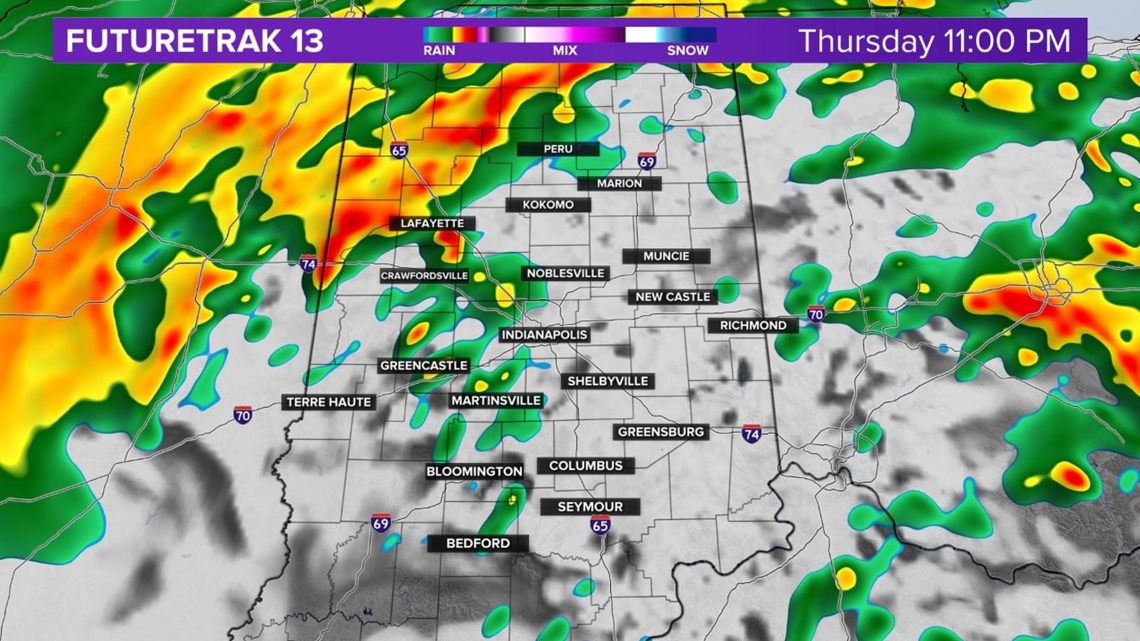 We are not done once that severe storm threat is over. The more widespread threat for us will be very windy conditions. The winds have the potential to be sustained 25-40mph with gusts 50-60mph+ for several hours.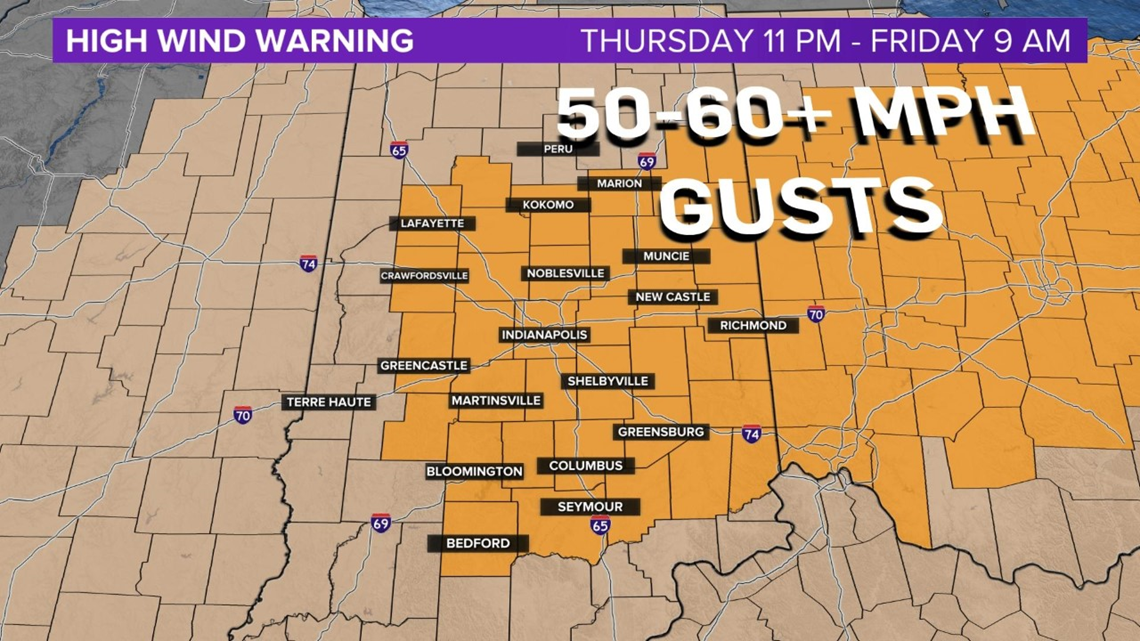 This threat will impact all of central Indiana from about 11pm Thursday to 9am Friday. A high wind warning is in effect. Keep in mind, we consider any wind over 58mph severe in a thunderstorm. There is the potential for the winds to be that strong off and on for several hours overnight and early Friday. I listened in on a conference call with the National Weather Service in Indianapolis and they won't be issuing any additional warnings for the wind. It will just be the high wind warning. The wind will be strong enough to bring down trees and powerlines. This can be even more dangerous in the dark. Please travel with caution late tonight and early Friday.
Friday will start cloudy and breezy, but end with some sunshine. Highs on Friday will be in the range of 55 to 60 degrees. The pick of the weekend is Saturday with some sunshine and highs in the lower 70s. A weak cold front arrives Saturday. A few showers will be possible along the front but will be gone early Sunday. Sunday will be cooler, with highs in the 50s.